All kinds of competitions does not exist, they are coming up with the most original titles.
For example, in China it was another unusual competition - "Miss cash cow».
The contest was held in one of the provincial agricultural fairs.
At the competition chose most of these cows, who competed for the title of best in categories such as milk production, pedigree, appearance.
To spice up a little competition, were invited to the girls in bikinis.
Participation in the competition eight models in bikinis, who were hired to decorate the "Cow" contest, drew a wide response among many spectators. Some Internet users even said that such a photo - a kind of "agro-porn." Negative about past events and said the site «People's Daily» - the mouthpiece of the Communist Party of China.
The contest organizers, however, were satisfied with the results. They say that, given the public outcry that caused the event, the local dairy industry is certainly in the loser will not stay.
In the photo: a girl in a bikini on the provincial fair in the village of Hooton (Hutong), shanyin district, in the Chinese province of Shanxi. Photo taken August 18, 2012. The contest was organized by the local authorities shanyin District, China, and the authorities in Orange County, New York, USA. Best cow chose both experts and users. The owner of the winner received a cash prize of 50 million yuan (US $ 7860). The competition was attended by about 200 cows from 89 farms District shanyin.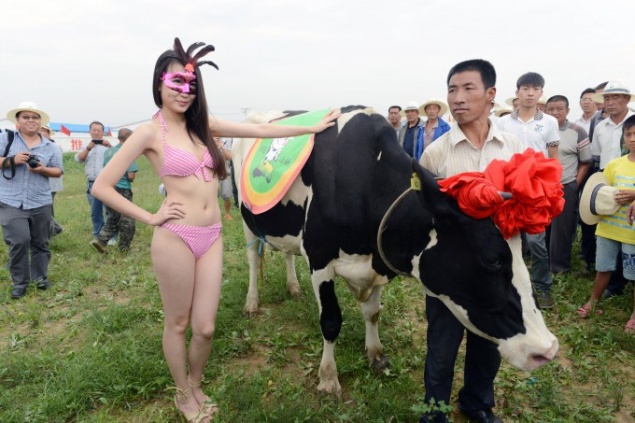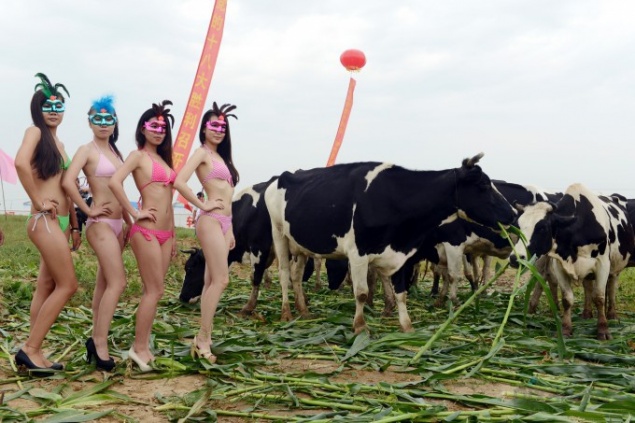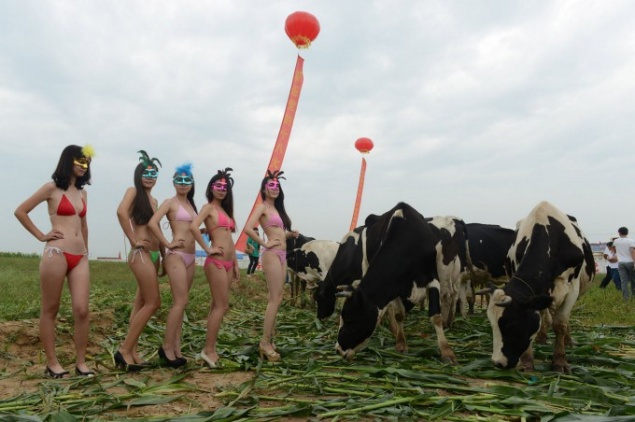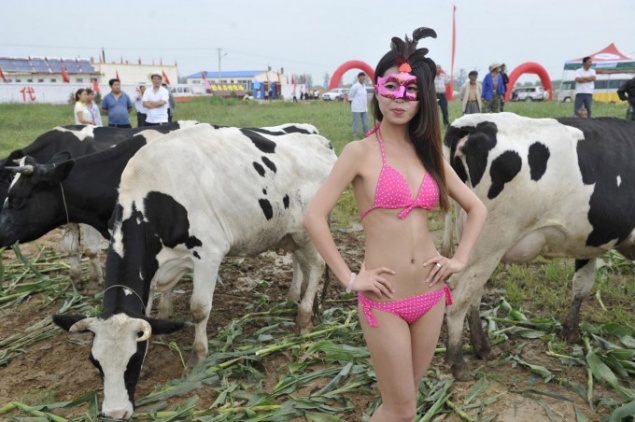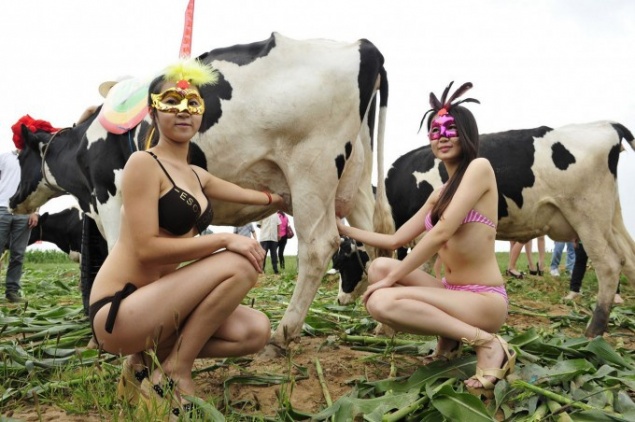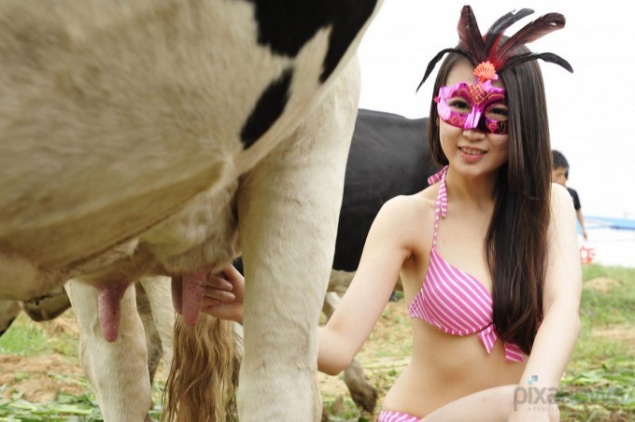 Source: pixanews.com