The most beautiful girls of the universe, what are they? Who know. We offer you a selection
photos of girls who received the title of Miss Universe in the last decade.
Miss Universe 2010. On the 49th beauty contest "Miss Universe" on May 12 in Nicosia, Cyprus, won the Miss India 2000.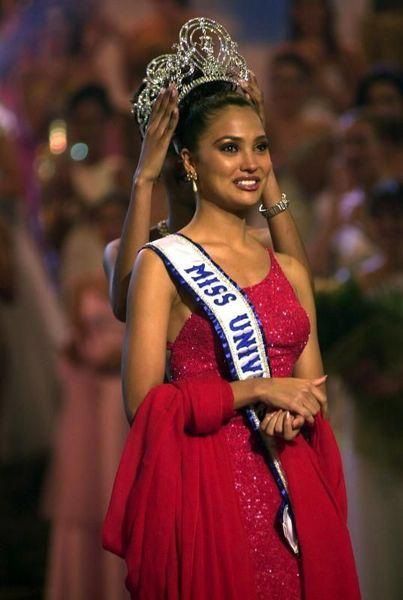 Miss Universe 2001 Denise Quinones walks on the beach of the Rio Grande, Puerto Rico, May 12, 2001. (Rw / Miss Universe Organization / Darren Decker)
Miss Universe 2002, Oxana Fedorova Russian woman gave up her crown, and it was replaced by the runner-up Justine Pasek of Panama. News became known to September 24, 2002 at a press conference in New York. Fedorov was unable to perform the duties of Miss Universe and chose instead to study. (Mk / ep / Ezio Petersen UPI)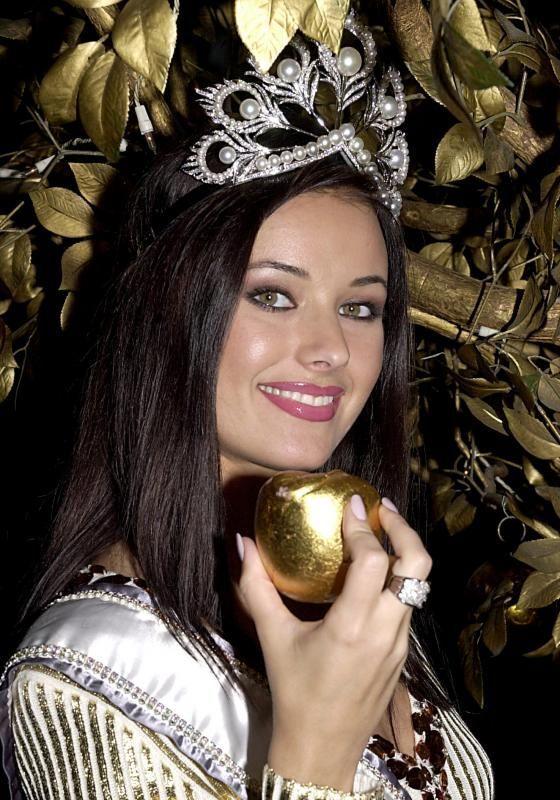 Justine Pasek of Panama took over the crown of Miss Universe Oxana Fedorova after Russian woman abandoned her. Photo: Justine Pasek straightens his crown at a press conference in New York. (Rlw / ep / Ezio Petersen UPI)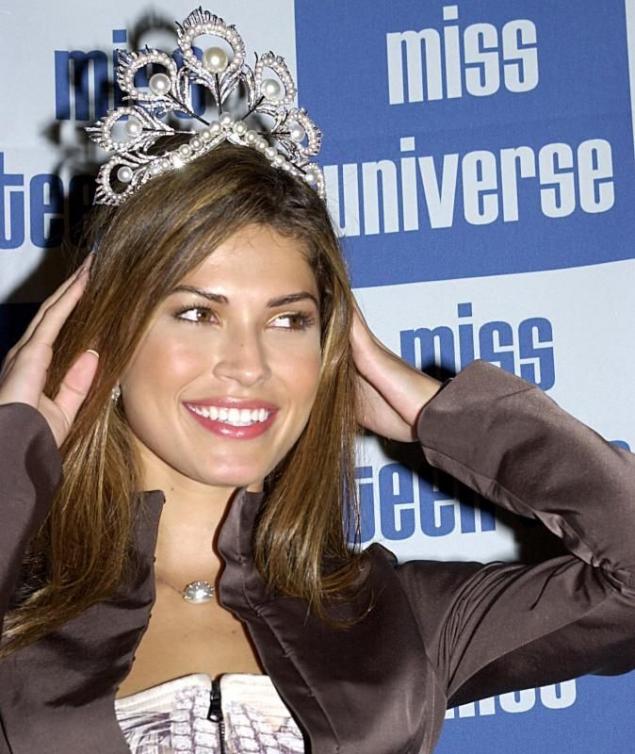 Miss Universe 2003 Amelia Vega of the Dominican Republic at the opening of the exhibition "Tutankhamun and the Golden Age of the Pharaohs" at the Museum of Art Fort Lauderdale Dec. 14, 2005. (UPI Photo / Marino / Cantrell)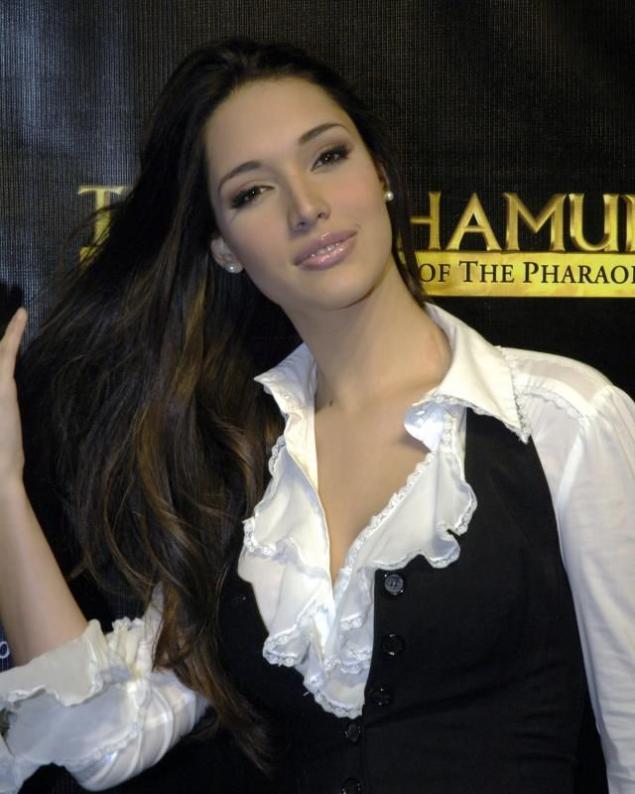 Carson Kressley and Miss Universe 2005 Natalie Glebova of Canada at the award ceremony «CFDA Awards» public library in New York, June 6, 2005. (UPI Photo / Robin Platzer)
Miss Universe 2006 Zuleyka Rivera Mendoza of Puerto Rico can not hold back the joy, while Miss Universe 2005 Natalie Glebova is preparing to send her crown during a beauty contest in Los Angeles July 23, 2006. (UPI Photo / Jim Ruymen)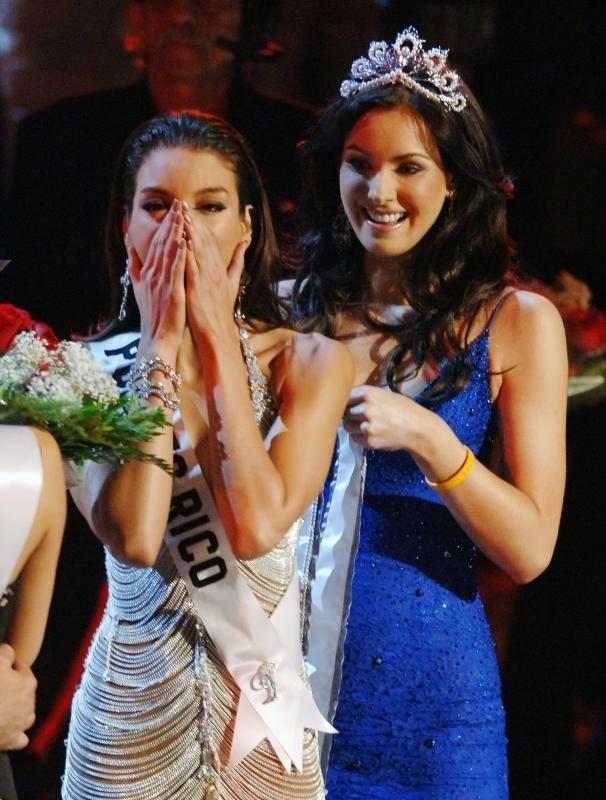 Miss Universe 2007 Riyo Mori of Japan (right) and Miss USA Rachel Smith pose for a photo, will ring the bell at the stock exchange in New York June 7, 2007. (UPI Photo / Alan Rosenberg / American Stock Exchange)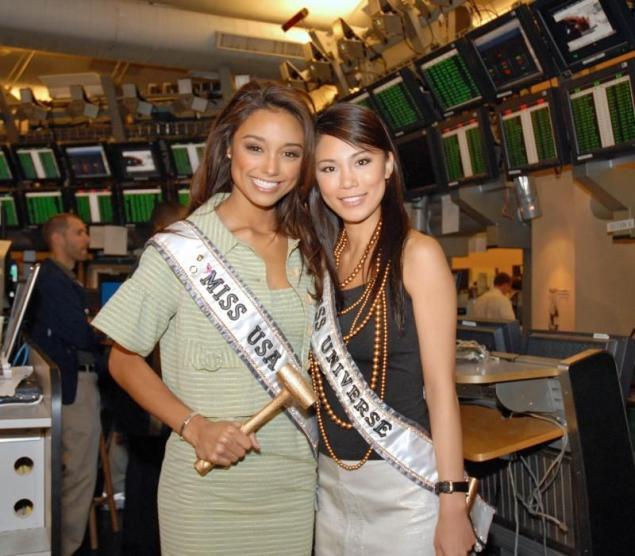 Miss Universe 2008 Dayana Mendoza from Venezuela arrived at the screening of the film "Holly" in the cinema «Joseph Urban Theater» in New York on 5 August 2008. (UPI Photo / Laura Cavanaugh)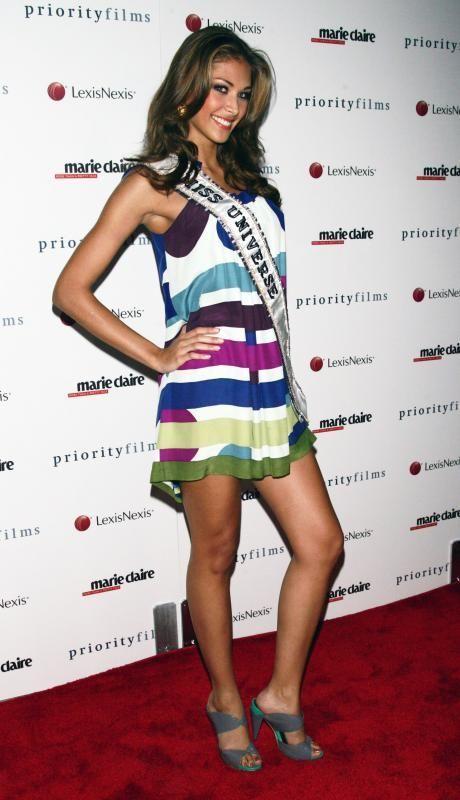 Miss Venezuela Stefania Fernandez was the 2009 Miss Universe 2009 in Nassau, Bahamas. Photo: Former Miss Universe Dayana Mendoza puts the crown of his follower and compatriot Stephanie Fernandez. (UPI / Darren Decker)
Miss Mexico Jimena Navarrete 2010 from Guadalajara became the new Miss Universe in Las Vegas. In the photo: the new Miss Universe Congratulations on the new title in the final of the beauty contest in Las Vegas on August 23. (UPI / Darren Decker / HO)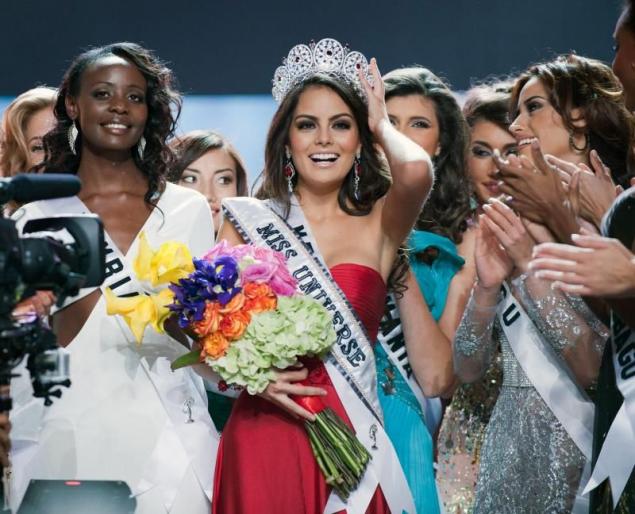 via Source