Sumo is the national sport of Japan and its age is about 2000 years. This is the most ancient martial art in Japan, it includes many rituals associated with the religion of Shinto. In recent years, more and more foreign competitors appear in the top two divisions, and the current yokozuna (grand champion) is a Mongol.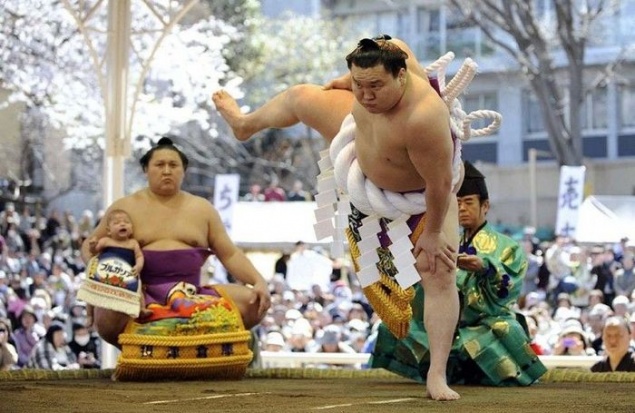 1. Georgian sumo wrestler Gagamaru (left) participates in an exhibition tournament at the Yasukuni shrine in Tokyo, Japan, April 6, 2012. Hundreds of spectators have enjoyed this one-day event where sumo wrestlers showed their skills.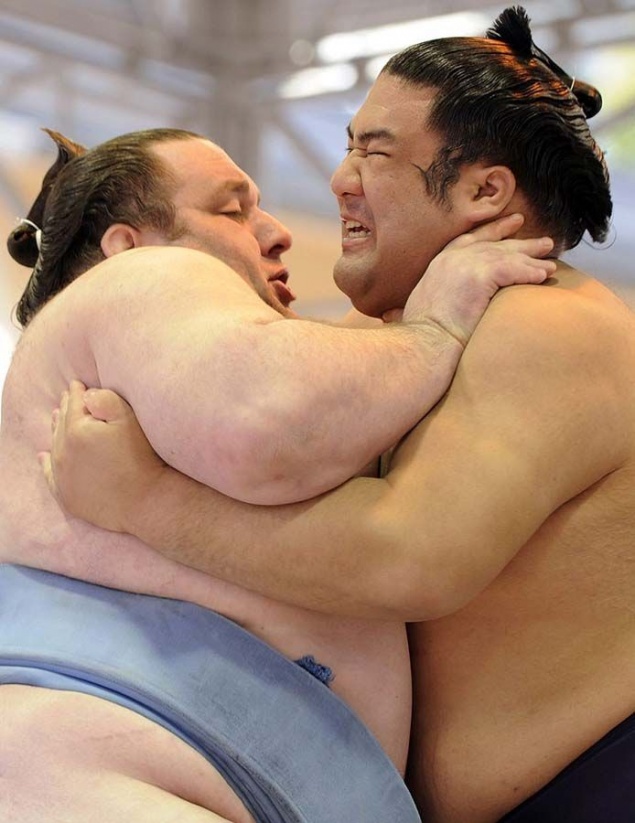 2. Mongolian sumo grand champion Hakuho performs ritual entrance into the ring during a demonstration tournament Honozumo in the walls of the Yasukuni Shrine in Tokyo, Japan.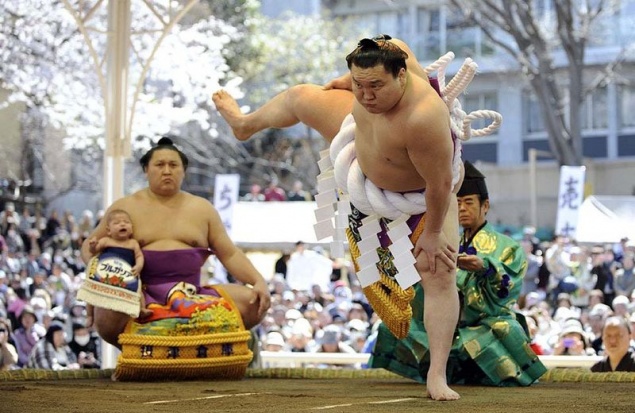 3. sumo wrestler is a cherry blossom to the Yasukuni Shrine to participate in an exhibition tournament Honozumo.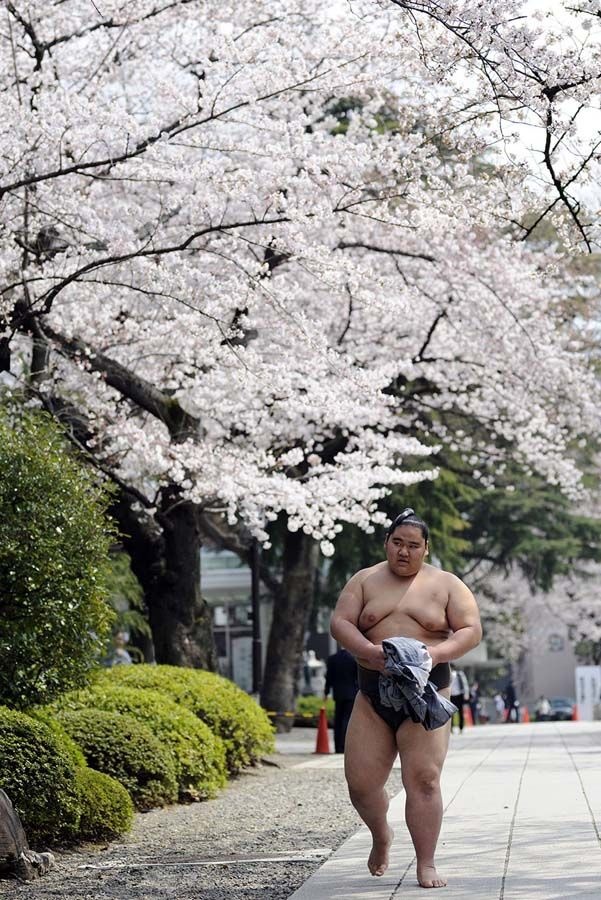 4. yokozuna Hakuho from Mongolia throws his compatriot Kakuro during playoff match at the tournament Spring Grand Sumo tournament in Osaka on March 25, 2012. Hakuho won the tournament by winning the play-off match after the fighters ended the 15-day tournament with an equal score of 13-2.