People harvest the winter jam, stewed fruit, berries and fruit.
But one little family of Stavropol Territory, rolled into the banks is not food, for which they were convicted.
You even can not imagine that they are harvested.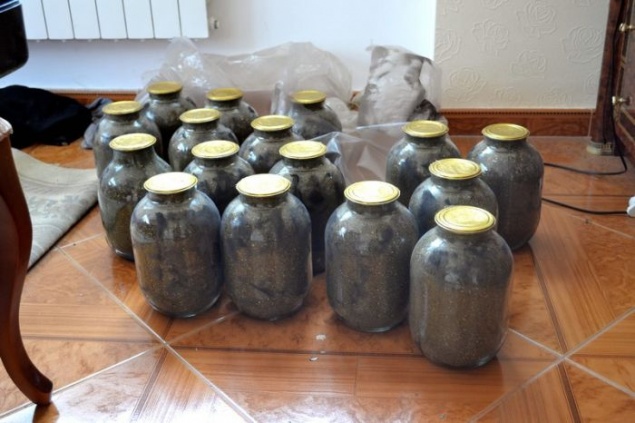 The family grew marijuana and several rare species of narcotic plants.
Riot policemen were shocked when they saw the house a number of drugs.
A total of 97 bags of seized narcotic plants and seeds with 21 banks, prepared for next year. Weight of all drugs seized amounted to 1940 kilograms!