Not for nothing Goddess Femina depicted blindfolded, sometimes justice admits serious mistakes, accusing innocent people.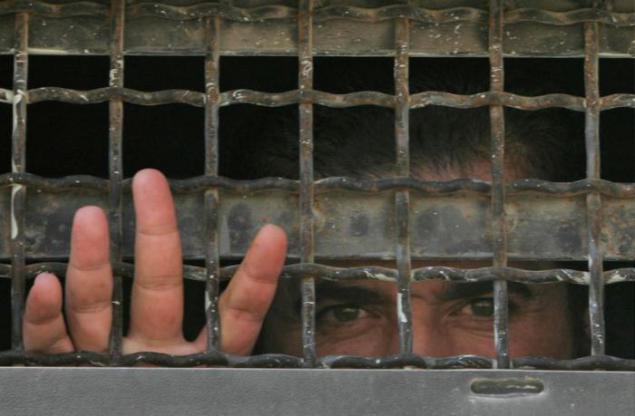 Gerry Conlon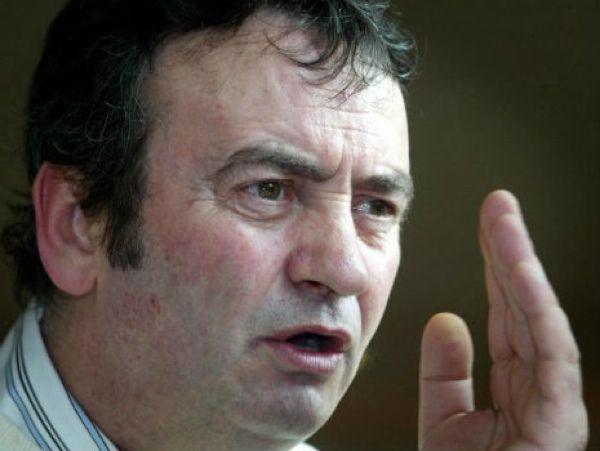 Gerry Conlon - one of the most famous unjustly accused people in the world, made up the "Guildford Four" and "makgvayerskuyu seven." They wrongly accused of terrorist acts in Britain in 1974, which actually carried out the Irish Republican Army.
While Conlon was only 21. Despite the fact that he was never in Guildford, he was arrested on charges of terrorist attack at the local pub, which killed five people. Eventually, after several agonizing interrogations conducted by the police, he and three others, later known as the Guildford Four, pleaded guilty to crimes that did not commit.
In addition to the Gerry Conlon, his father and six innocent people known as makgvayerskaya seven, were arrested and detained because of the appearance of false evidence allegedly proving their involvement in a terrorist act with the explosion. Later, when it became clear that all the evidence was fabricated, and the recognition - internally, "Guildford Four" and "makgvayerskuyu seven" were released.
Dr. Sam Sheppard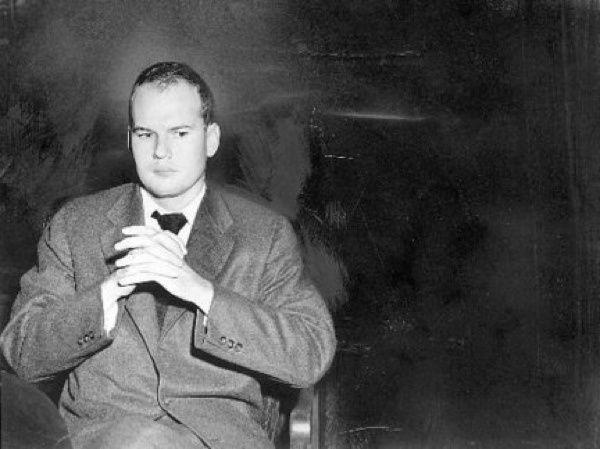 Stop me if you've heard this story before. Successful doctor accused of murdering his wife, but insisted on his innocence. He talked about the fight with the unknown, made his way to his home on the night of the murder. Subsequently, he was cleared of all charges. If this case seems familiar to you, it's because he served as a plot for a TV show and the movie "The Fugitive." The history and personality of Dr. Sheppard inspired writers to create an image of the character of Richard Kimble.
Sheppard was convicted in 1954, despite the evidence of his innocence. The newspapers reported that the police had ignored the fact that Mrs. Sheppard was raped. Investigator firmly believed in the guilt of the doctor, but this detail is not correlated with his theory.
Also in the house were found traces of blood, do not belong to Sheppard, nor members of his family. Sheppard was finally acquitted in 1966, but this case seriously affected his health, and four years later he died from severe liver disease, being completely crushed both financially and morally.
Alfred Dreyfus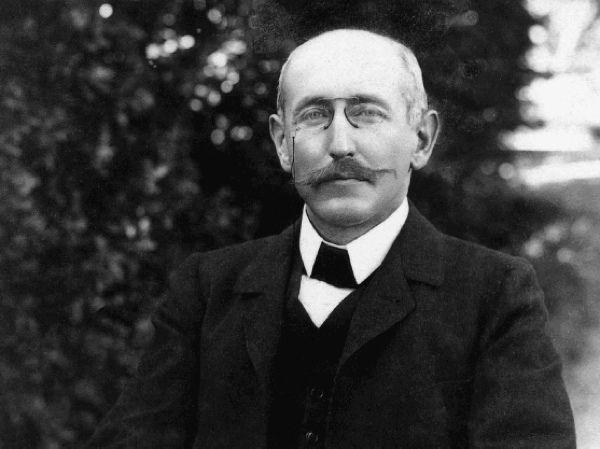 Talking about the man, let's take away in a time machine and go back to 1894, when there was one of the known bugs. There is a chance that you are at least vaguely heard of the Dreyfus affair.
Alfred Dreyfus - a French soldier, accused of treason and sent to serve his sentence in a penal colony on Devil's Island obscure.
I want to warn that this case has to do with anti-Semitism. Dreyfus, while the captain of the French army, was accused of transmitting information in Germany, but two years later it became clear that the real traitor was a soldier by the name of Ferdinand Esterhazy Waltz. But as already serving sentences Dreyfus, who himself was an Alsatian Jew, some high-ranking officers managed to hide the new evidence until 1899goda when he was sent to France for a new trial. However, it was not allowed to freedom until 1906, by which time France was divided scandals surrounding the Dreyfus affair.
Brothers Mikelberg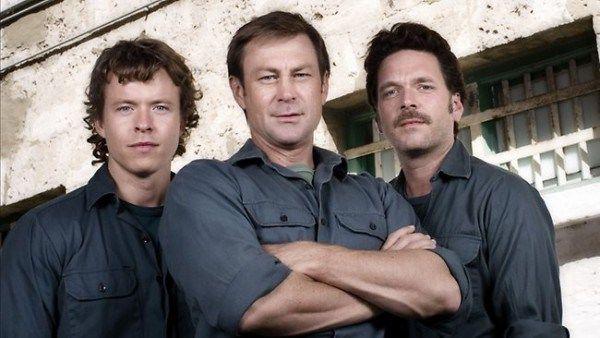 In June 1982, 49 had been stolen gold bars from the Perth Mint in Australia. To date, the cost would have amounted to more than two million dollars. The police immediately began to suspect of a crime Mikelberg three brothers: Ray, Peter and Brian, who will soon convicted and sentenced to long prison terms. As you've probably guessed, they did not do this.
Robbery Perth Mint has not yet been disclosed, but the charges against the brothers Mikelberg were lifted only in 2004. The brothers kept saying that the police from the outset put forward false accusations. Brian Mikelberg was released in less than two years in prison, but soon died in a plane crash, while his brothers Ray and Peter spent in jail, eight and six years respectively. In 2002, the police officer involved in the case, admitted to falsifying evidence, as well as beating Brian Mikelberga, while still in prison.
Dewey Bozella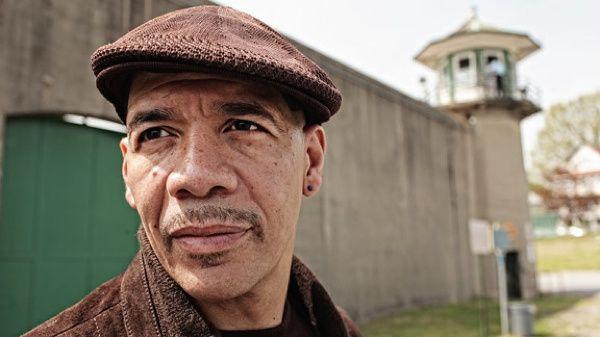 In 1977, Dewey Bozella was eighteen adolescents from poor neighborhoods. He was very unlucky when he inexplicably found himself the prime suspect in the murder of a woman devyanostodvuhletney. Despite the fact that there was no evidence pointing to his involvement in the murder, and key witnesses were known criminals change their testimony during the case, Boselli was sentenced to 20 years in prison Sing Sing, one of the most notorious in America.
Re-examination of the case took place in 1990, Bothell had a chance to go free on condition that he admits his guilt and repent. Perhaps someone else in his place, and take hold of this opportunity, but Boselli was not going to admit that he did not commit, and was re-sentenced. Later, members of the public organization Innocence Project took up the case Boselli, and they managed to find evidence by which Boselli innocence has been proven, and he was released in 2009
Daryl Hunt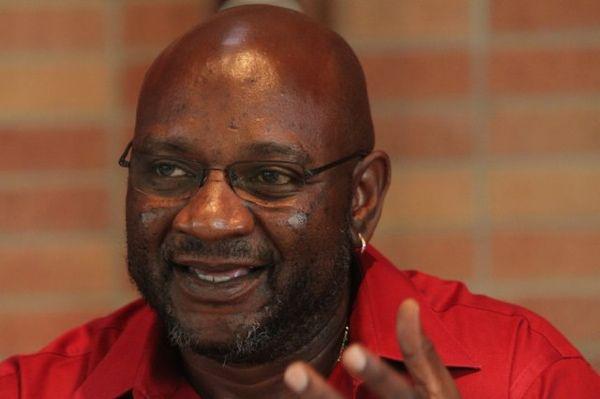 Race relations - this is a very sensitive issue, and it was he who appeared in the case of Daryl Hunt, an African American from the city of Winston-Salem, North Carolina. At the age of nineteen, he was accused of raping and murdering a white woman by the name of Deborah Sykes, despite the fact that there was no evidence linking him to the crime. Even in the absence of evidence, the jury, consisting only of white, sentenced him to imprisonment.
In 1994, he was cleared of rape charges because DNA examination showed his innocence to it. However, although rape was a major accusation, he spent nine years in prison, is a Willard Brown has not confessed to the two crimes.
After spending a total ease of 19 years in prison, he was finally rehabilitated in 2004. Coming from prison, he joined the project and founded the Innocence Project Derila Hunt for freedom and justice, as well as the Society of the struggle for freedom Derila Hunt to help people wrongly accused of serious crimes.
Arthur Allan Thomas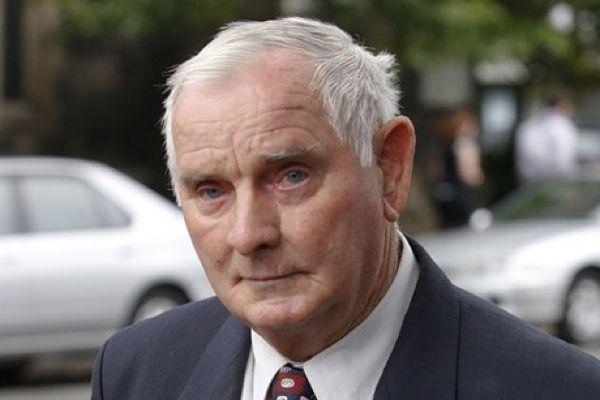 It would be great if the fake evidence and mockery suspects existed only in the movies, right? Unfortunately for Arthur Allan Thomas, these things are very real, and in 1971, they have led to charges of Thomas in two crimes he did not commit. A man and a woman, Jeanette and Harvey Crewe were killed at home in Waikato, New Zealand. It later emerged that police planted a rifle sleeve Thomas in the garden belonging to murdered spouses.
Thomas was convicted twice for the same offense after losing an appeal. In the end, it took a matter of the Royal Commission, which found suspicious actions by the police throughout the investigation, according to Thomas police also used his testimony against him. Thomas was released over 30 years ago, but his family still cries out for justice, putting forward claims against the police, to investigate his case. But now it is useless, because both of them are dead.
Richard Jewell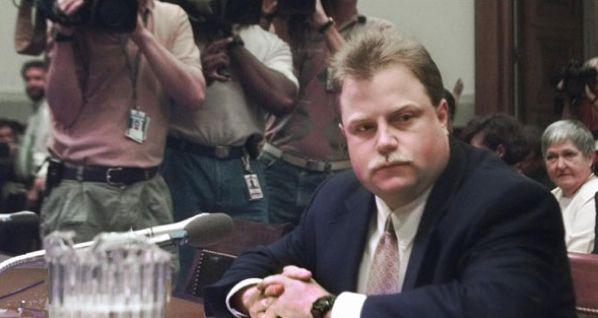 Unlike the rest of our list, Richard Jewell never accused of a crime, but he was on the list because in 1996 was one of the people with the worst reputation in the world. It happened at the Olympic Games in Atlanta, when, during a solemn ceremony in the park bomb exploded. The FBI began to suspect it is Jewell.
At this time, Jewell was 34 years old, and he worked as a security guard. He noticed a suspicious package on the territory of the Olympic Village and reported it to management. Shortly afterwards, a bomb exploded, causing one death and more than a hundred injured.
In fact, he became the prime suspect in the bombing, simply because doing his job, and he was immediately named the villain. In October of the same year it officially cleared of all suspicion, even though the public still thought he was guilty. As in many other cases, false accusations, Jewell case has shed light on some aspects of unfair work of the police, for example, the FBI questioned him on the pretext of recording an instructional video, that, too, if you have not guessed, it was fiction.
Thomas Kennedy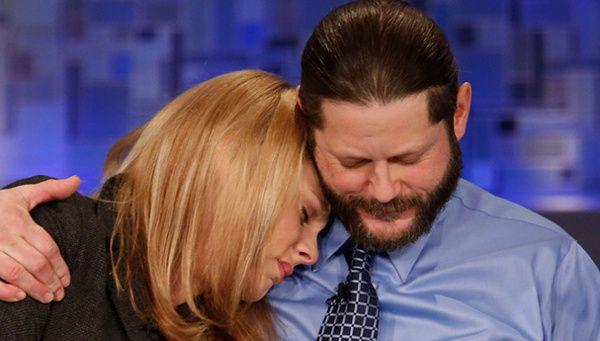 Ask any father - children are a big problem. Especially naughty they behave in private with someone a parent, but Thomas Kennedy could not even imagine how disgusting can do his own child until he was sentenced to fifteen years in prison for the heinous crime he had, as it turned out, did not commit . He was imprisoned for rape, in which he accused the eleven daughter Cassandra.
Nine years later, Cassandra finally admitted that she had lied about the rape, and Thomas was rehabilitated. Perhaps you are interested in, that could cause the daughter to come up with a dirty story about his father. According to her, she was upset because of the fact that he paid her enough attention. But it seems to me, to send him to prison for fifteen years - not the best solution.
Donald Marshall ml.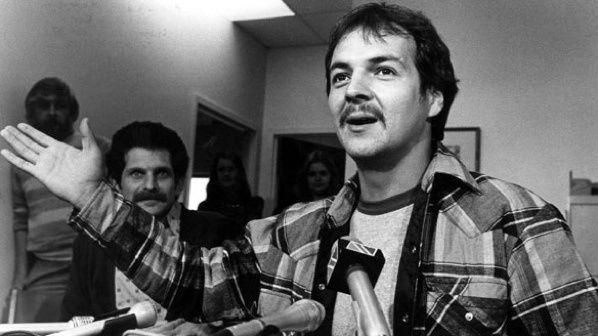 If you are 17 and you are accused of murder and sentenced to imprisonment, it is quite difficult to bear. Especially if you are innocent, and even more so if it turns out later that a huge role in this case played a racist. This happened in 1971 with the Donald Marshall, an ordinary man from Canada, who was accused of murdering his friend Sandy Forces.
Marshall was released only after 11 years of imprisonment, when there was a witness who claimed that Sandy has killed another person. But Marshall had never been a model citizen; as it turned out, that night they attacked with Sandy at the stranger, who, angry, hit her with a knife. But youthful folly - not a good reason to spend more than ten years in prison. Even when he was acquitted, the judge blamed the miscarriage of justice in the Marshall himself, calling it "the author of his own misfortune." The prosecution also failed to find evidence of his guilt, and the testimony is likely to have been obtained by coercion - what the judge, apparently, is also blames Marshall.
Krestina Sikidina