I do not think that the arrival of foreign stars in Moscow will not surprise you, even now, everyone will be proud of, and upload photos to the network to share this rare moment.
And imagine what it was in Soviet times, when celebrities come on tour to Moscow, for all was a shock.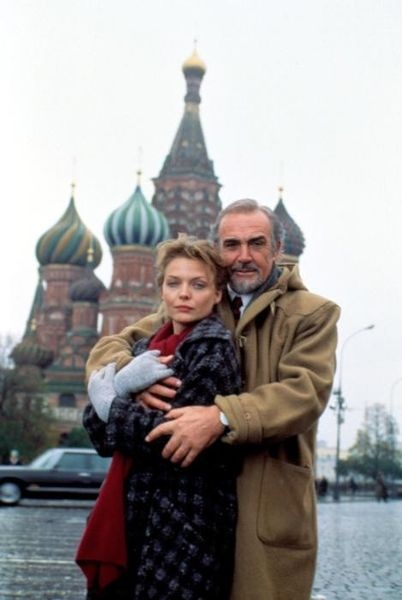 In 1973 he traveled to the Soviet Union, David Bowie, he returned from Japanese tour to England by train "Vladivostok - Moscow" because he was afraid to fly. Some argue (possibly Kirov-Vyatka) that approaching the city of Kirov, he poisoned pies with egg. Three days of treatment his hospital in Kirov from dysentery then entered in the book Hunger: The Life & Times of David Bowie.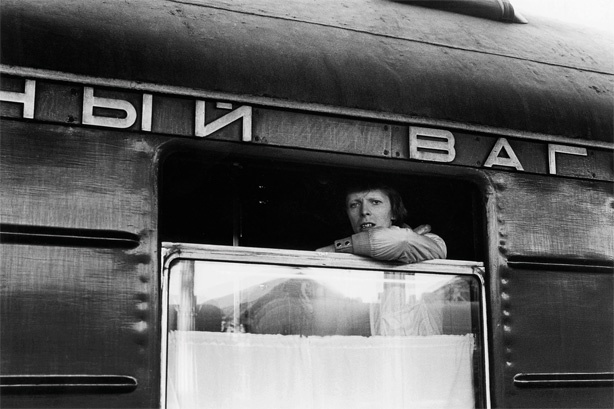 In fact, everything was different. From a letter to David Bowie:
Dear Sherry. It seems the time has come to tell you about my trip to Russia. Russia - an amazing country, and I was very excited about the prospect of seeing some of it with my own eyes. Of course, I had some idea of ​​Russia from what I had read, heard and seen in the movies, but an adventure that I have experienced, the people I met - all this has developed into a wonderful experience that I will never forget.
.On Stations peddle old lady. They sell potatoes, fried chicken, fish, meat stuffed donuts. Sell ​​boiled eggs for 20 cents apiece, Hungarian fruit drinks, canned fish and all - at prices that would be considered quite high even in London or New York. Own products packaged in rough brown paper, look pretty unappetizing, but, apparently, they are tasty and useful. Bowie, drank a few liters of the way local yogurt. His assessment: "Excellent!» ...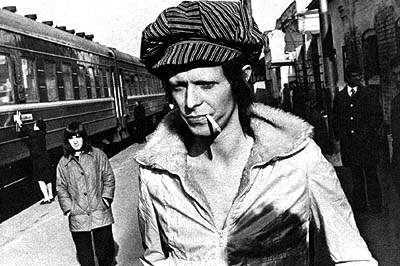 Siberia was incredibly impressive. For days on end we drove along the majestic forests, rivers and wide plains. I could not have imagined that in the world there are still such spaces untouched wilderness.
But all we saw from the train window. With regard to the internal part, in our car we had two fabulous conductor, named Tanya and Nadia. In the morning they brought us tea, though, to be exact, the tea they wore us all day long, and I must say that the tea was very tasty.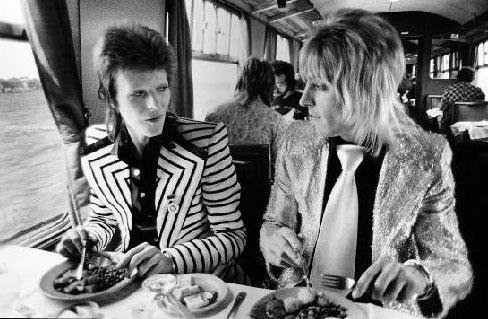 Our charming conductors were always cheerful, friendly, and eventually we all fell in love with them. In the evenings, when they work ended, I sang them songs. They did not understand a word in English and, of course, could not have known any of my text! But it did not bother them. They spend hours sitting in front of me, smiled, listened attentively, and at the end of each song laughed and clapped their hands (it is possible that the girls worked in the KGB. - Note. "H")! In their face, I had an excellent audience and sing for them, it gives me great pleasure.
This is how fun they reached Moscow ... For its release in Moscow David Bowie chose to dress in orange suit from Yves Saint Laurent. By the standards of Bowie, it was a pretty modest attire, which he added a silk jacket coffee color with green accents, the Dutch beret and yellow shoes on the 10-cm platform.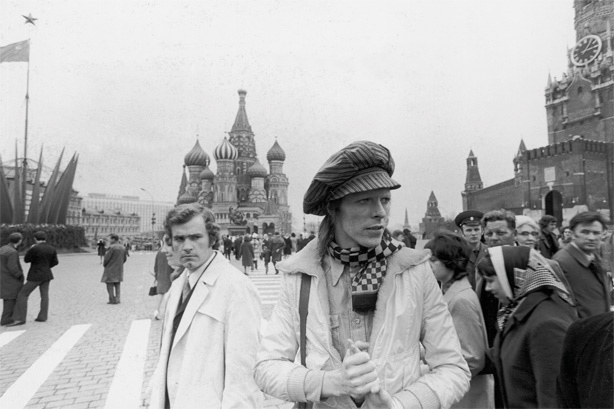 "If me did not happen until 1976, I'll be flying" - said Bowie. Came in 1976 and David Bowie arrived in Moscow, along with with his friend Iggy Pop.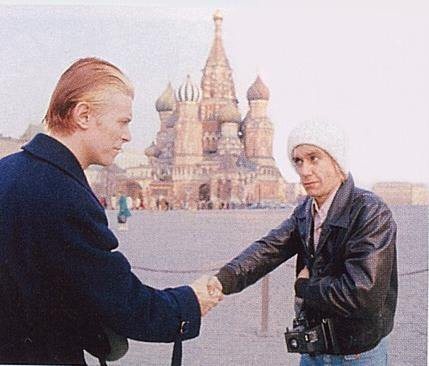 Soon stellar musicians began to come formally, we can say simply "flooded" in the USSR.
Elton John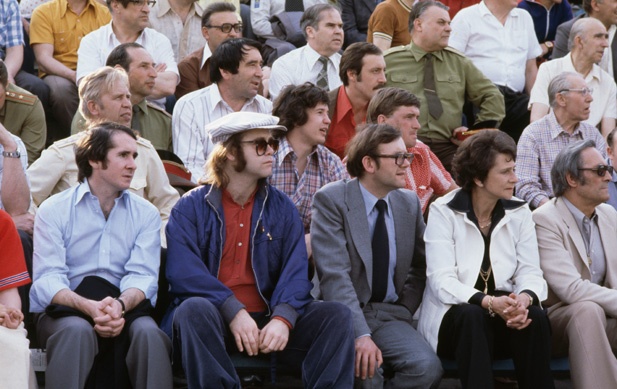 BB King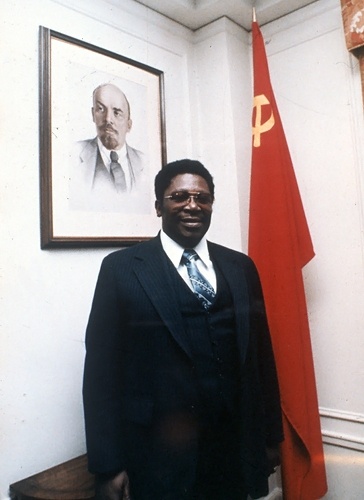 Boney M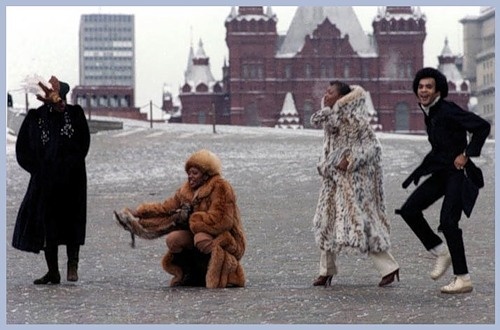 Billy Joel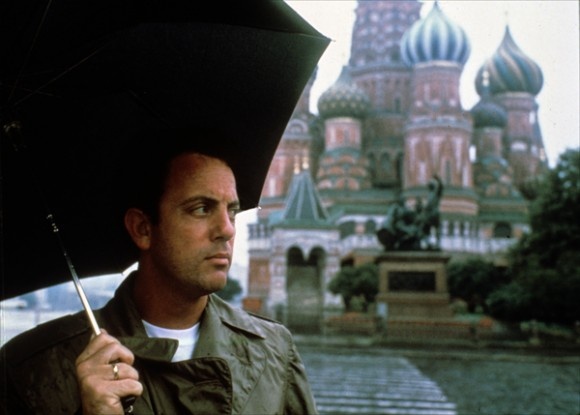 Much more frequently in the USSR stayed movie stars.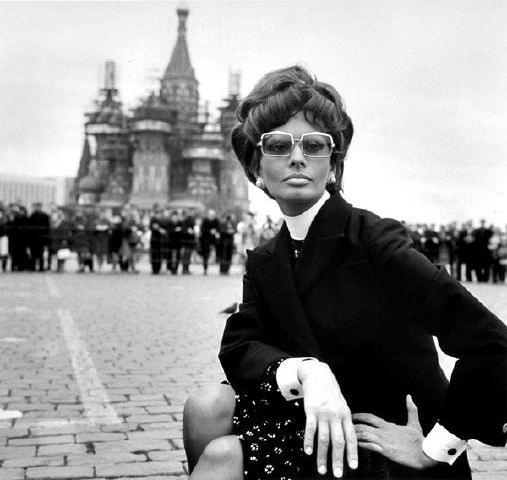 Elizabeth Taylor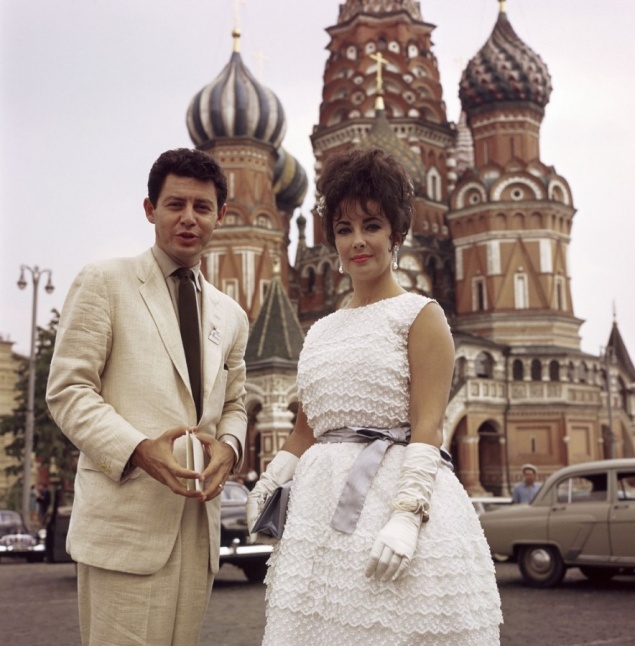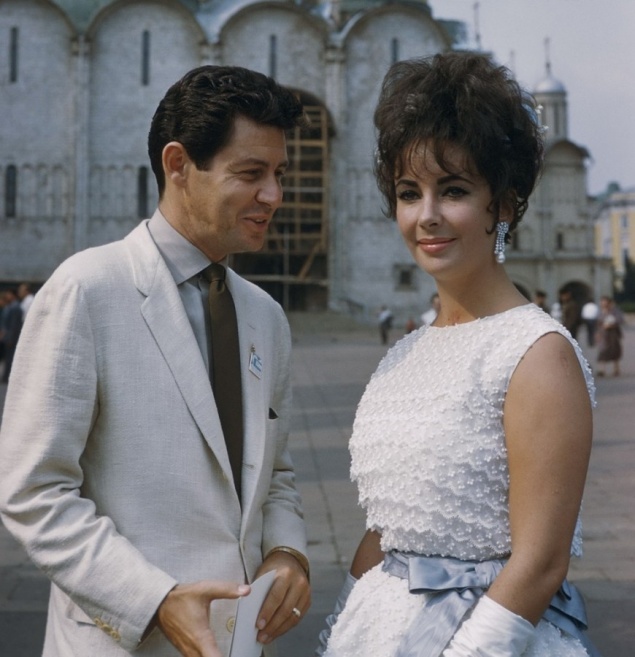 Gina Lollobrigida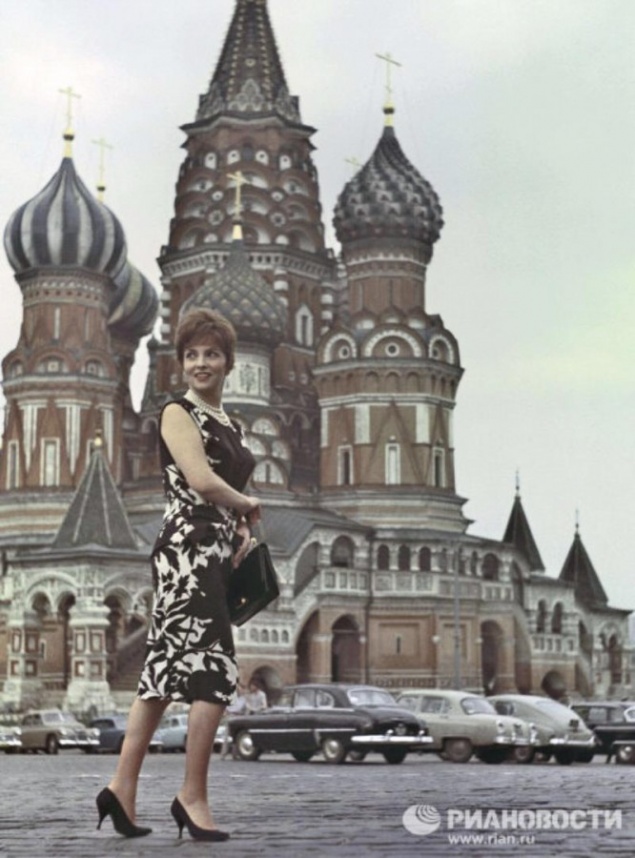 With the last two in 1961 came konfuz- they came to the event Moscow Film Festival in identical dresses. This case became a sensation of the world's news agencies.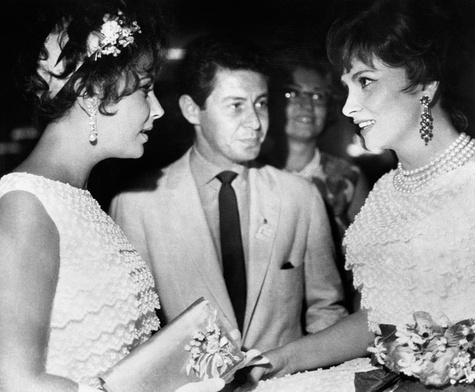 Kirk Douglas funny looking at this.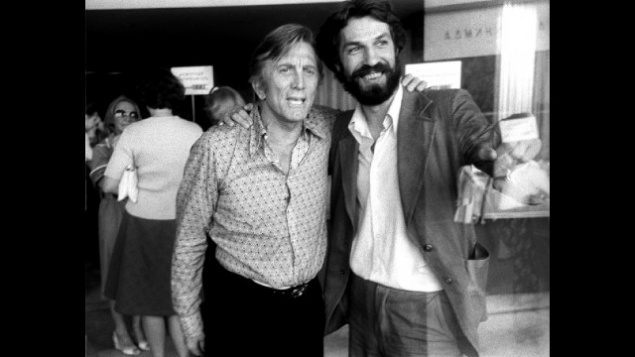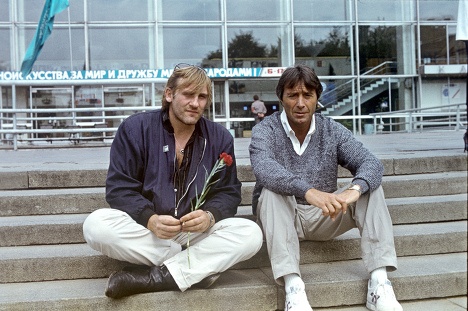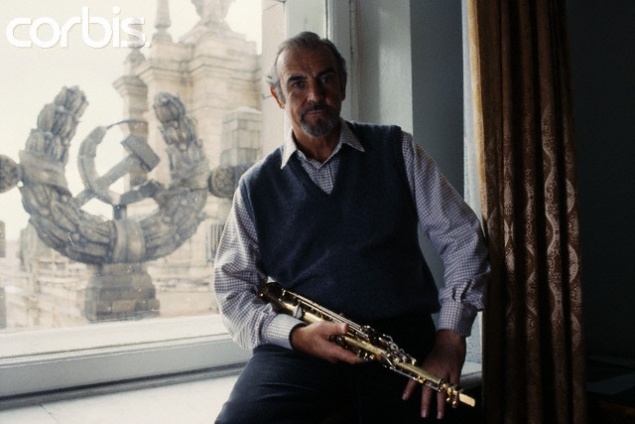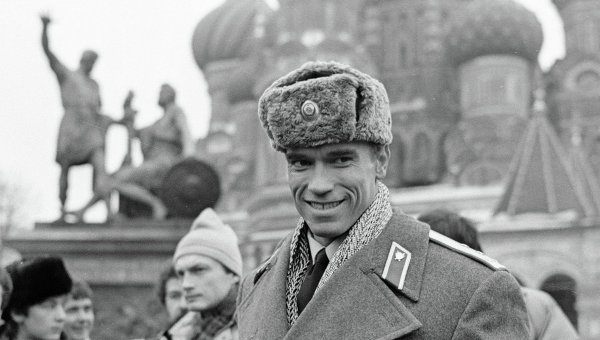 Faye Dunaway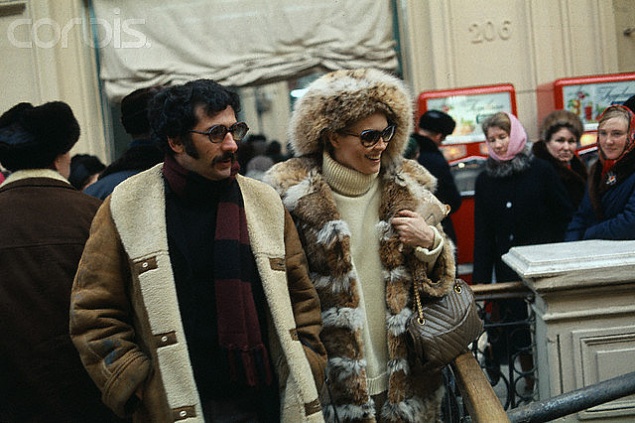 British actor Richard Todd, Carol Leslie, Peter Arne and Tommy Steele.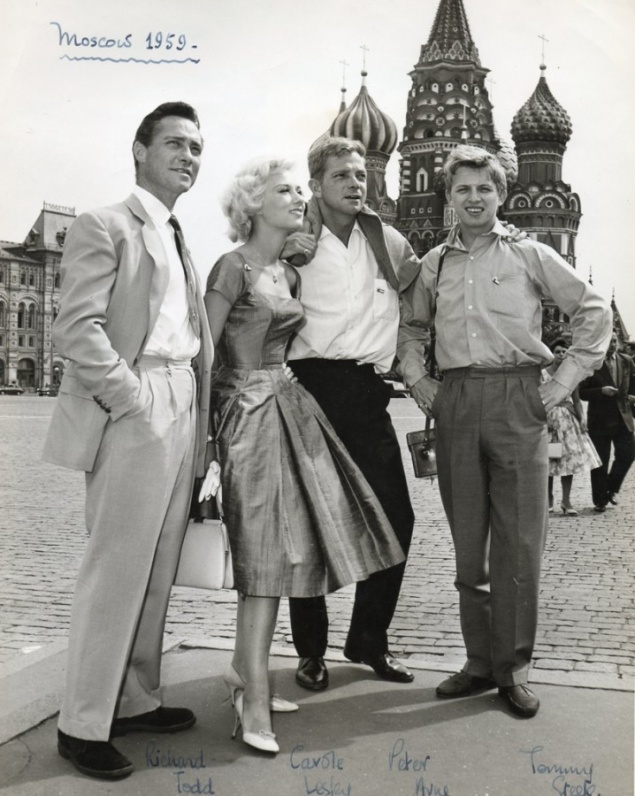 Isabella Rossellini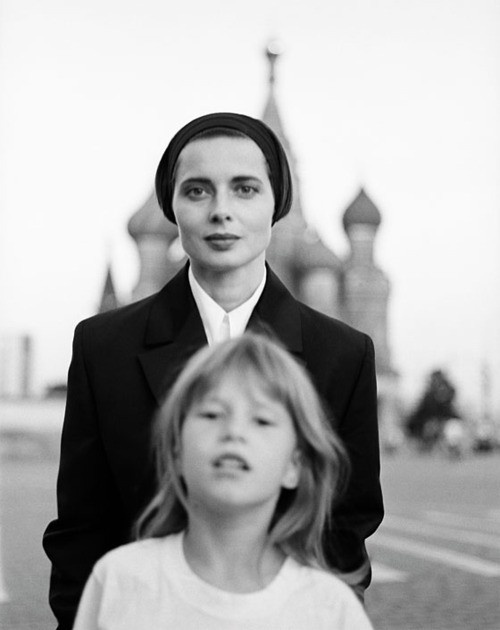 Mohammed Ali.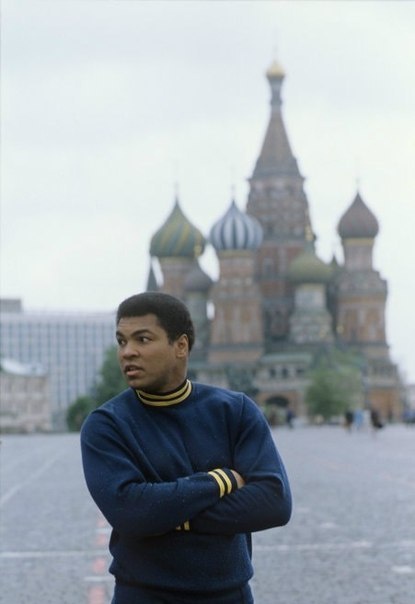 Well, Nancy Reagan shows us that it's all, it's time to finish.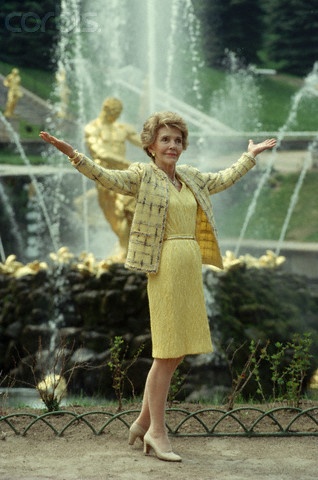 Goodbye comrades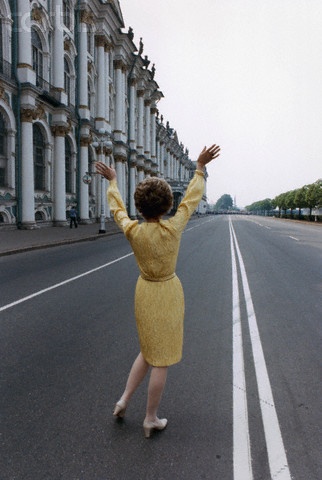 Source: prophotos-ru.livejournal.com