Expand the topic of food in the city, where there is food all the peoples of the world - seriously.
Consider low cost options who love visiting tourists.
It is interesting to compare how much it is worth to eat in New York, moving our money.
Author dropped in for lunch at a cheap sushi bar / Chinese restaurant and began rigorous study ...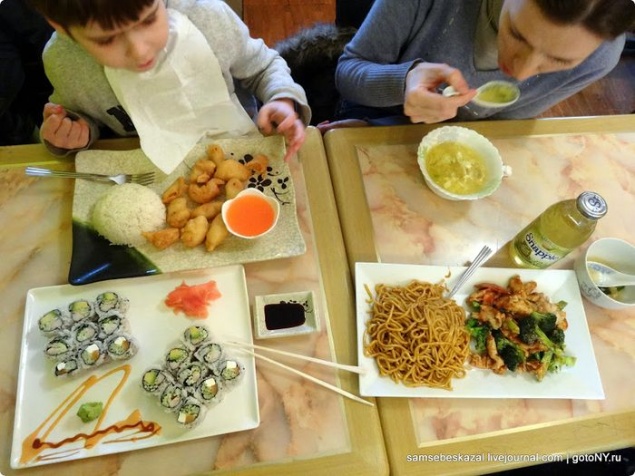 Author: We were with the whole family. I took that in Russian is called a business lunch and a lunch here Speshal. For $ 7.95 there are three types of sushi to choose from, plus miso soup or salad. Fish for some reason I do not like sushi, and the only way a fish dish that I eat.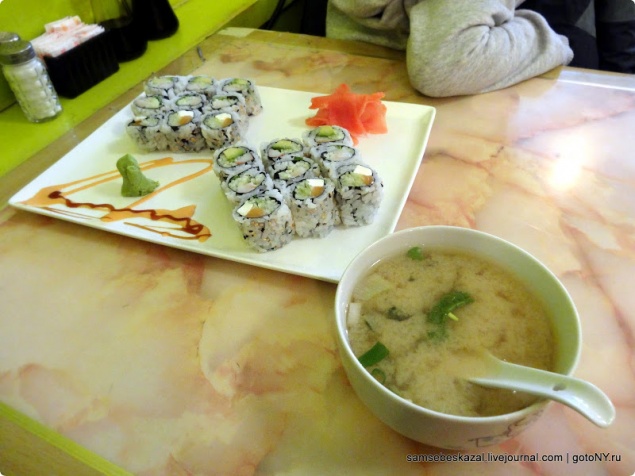 Other options lunches. They are served Monday through Friday from 11 to 16 hours. Lunches are in most restaurants.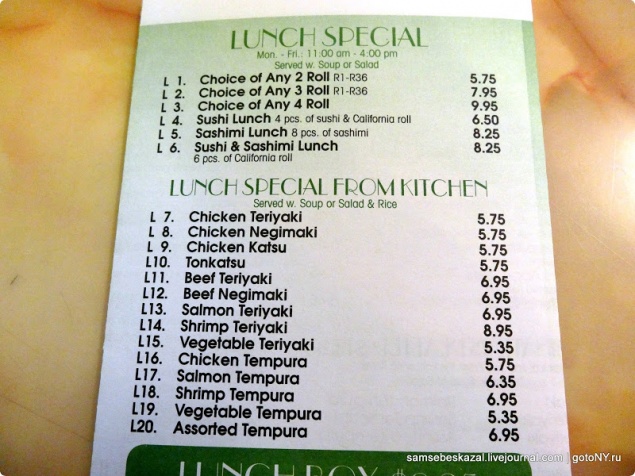 Child ordered the chicken in sweet and sour sauce.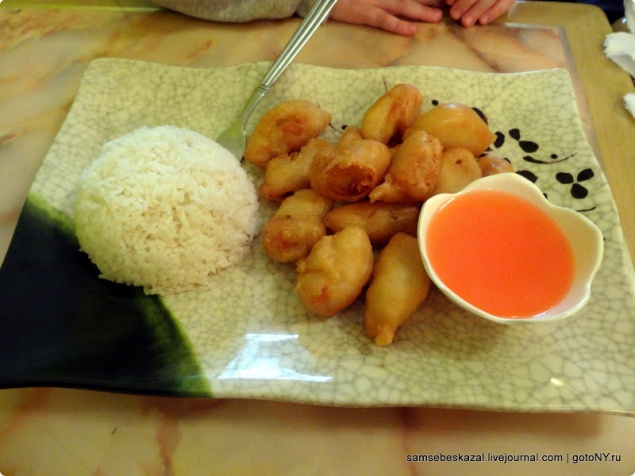 Wife soup with dumplings and chicken with broccoli and lo mein noodles. Noodles has cost an extra dollar. All meals served complimentary green tea.