Will be 22 photos. I have them numbered, so that none can not otmazatsya that he cheated. Please do not break.
We have gathered a few days ago with Pasanen, as they are now fashionable to call, on a fishing trip. Weather promised us great. We decided to go on ahead and get back on later. For this event was chosen Kaulstdorfer lake in Berlin, because there is no time already achieved very good results in the form of carp and linear.
1. Just arrived and put rods.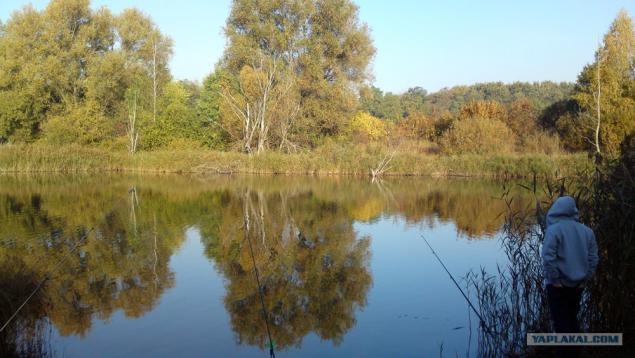 2. Beauty. Silence. The people there (where the biggest nudist beach in Berlin. And yes, the spectacle is not a pleasant one).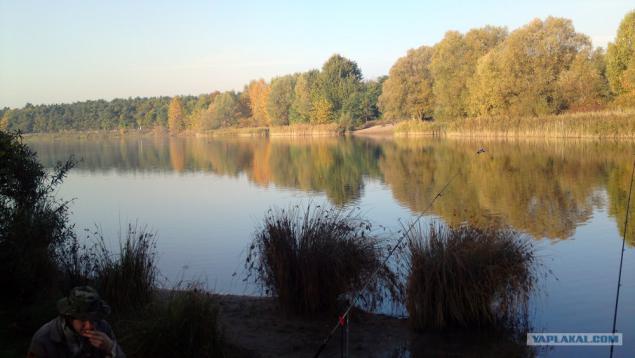 3. Our dressing. Cheap and cheerful. Do not ever let down.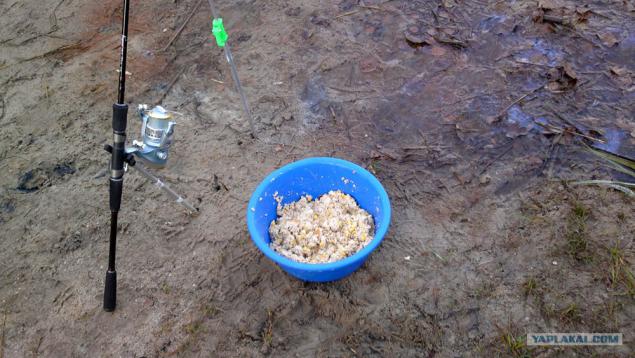 4. And then began fishing. We tried everything possible, within two hours no one poklёvki.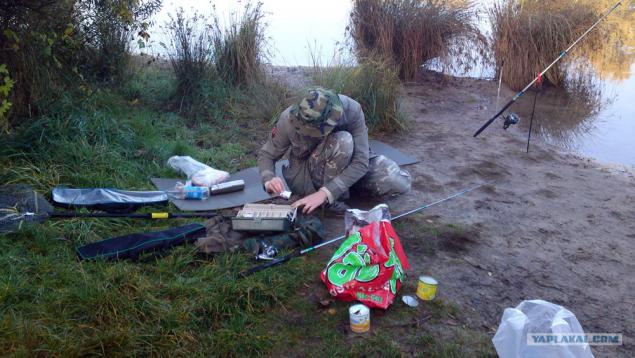 5. With such fishing and sleep possible. It took four hours is still silence.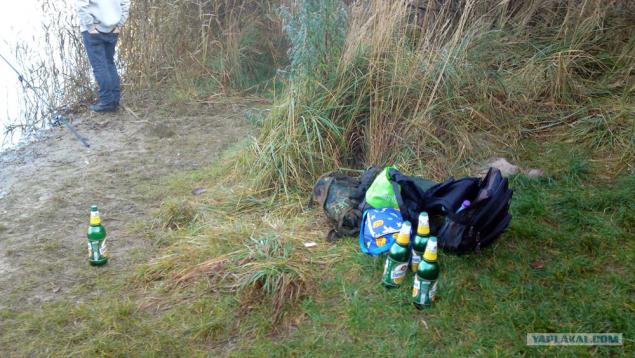 6. We decided to go for a walk. Cool the still present. Though I do not like autumn, but it's just beautiful.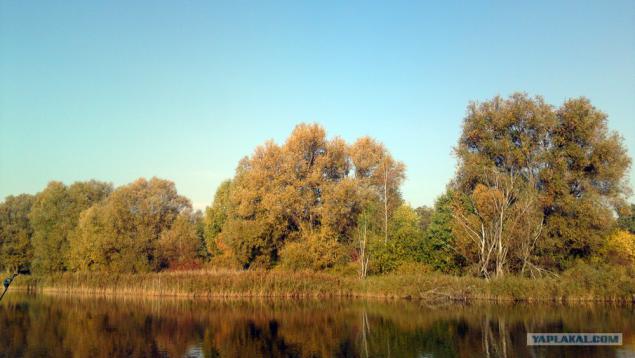 7. And there is. Big podberёzovik.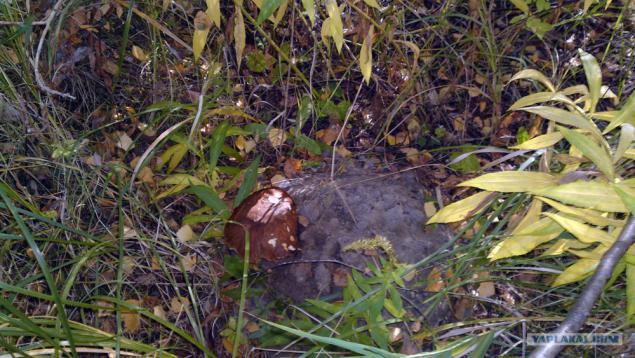 8. A 15-minute walk around the nudist beach and trying not to look in the direction of this, so as not to break the still immature psyche, were gathered here these beauties. The ratio of fish to mushrooms dramatically changed. Fish so we do not see.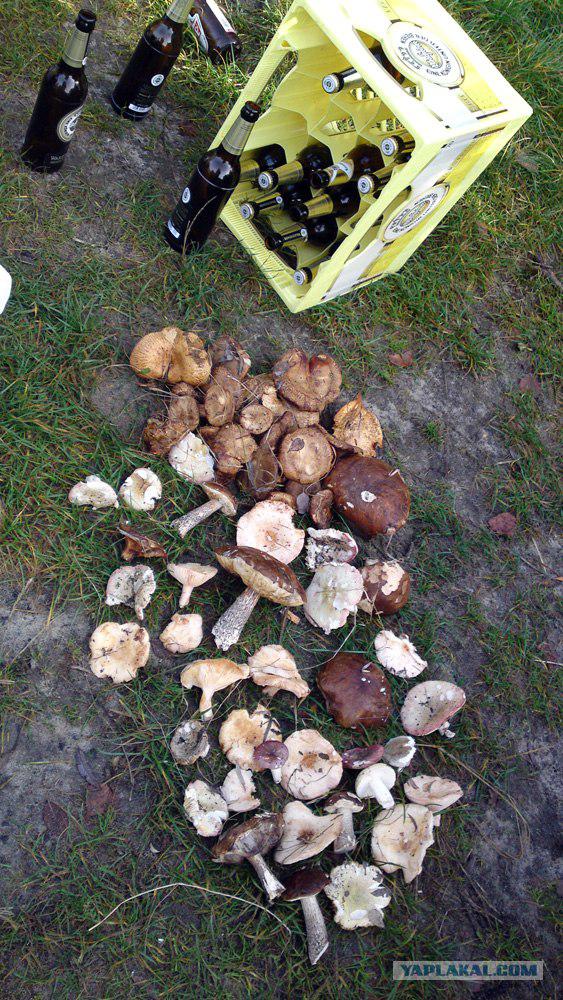 9. And two more race. But why volnushek lumped unclear. They also need to soak in the beginning. Well, okay.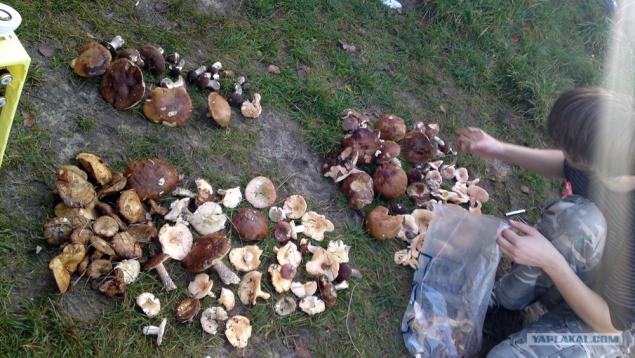 10. A friend scraped together some barns.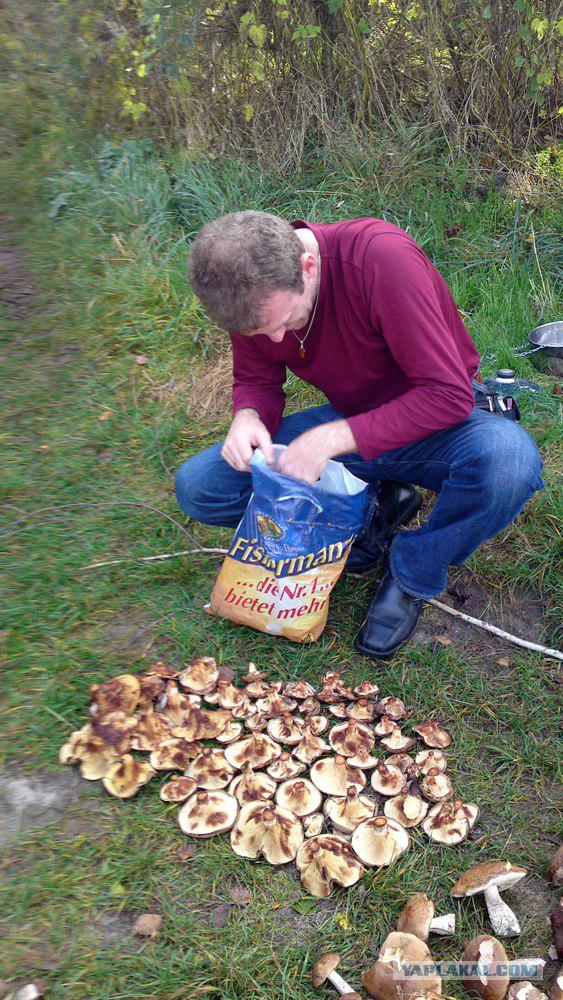 11. Specially took along a pot for soup. Unfortunately the fish so far we have not seen. It's been half a day. We decided to cook mushroom soup.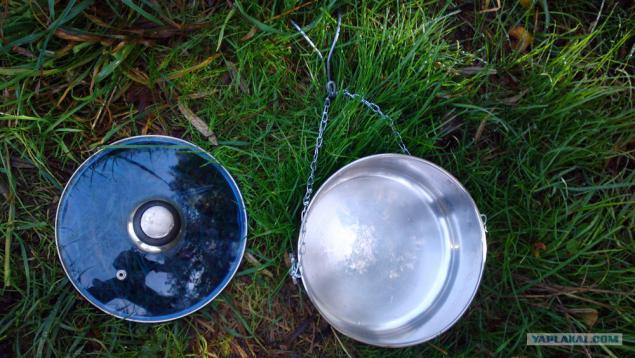 12. Well, not all of course. We gather up all the same is not enough. We decided to take a lady porcini mushrooms and cook russules as integral to the house, they still do not doedut.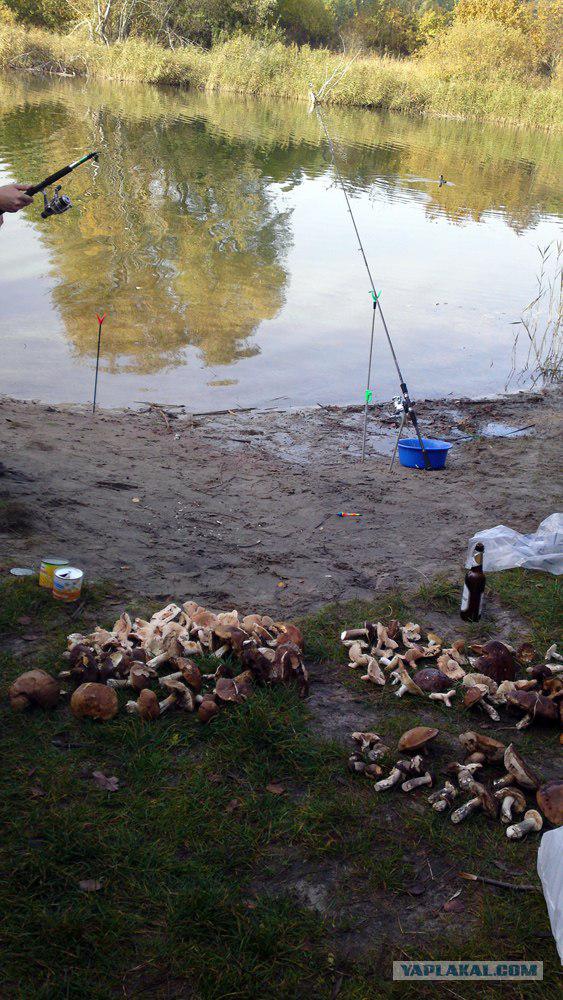 13. I'm an engineer. I IQ. With the help of supports for fishing rods and pieces of wood, it was built nemudrenyh such construction that lasted until the very end.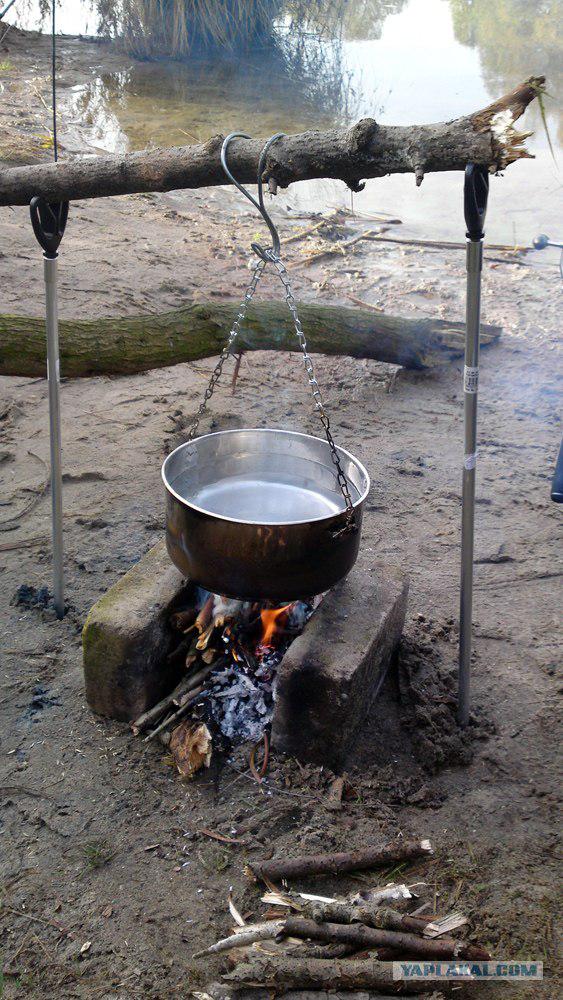 14. Since the ingredients were not much zaparivatsya. Potatoes, stockpiled for soup was cut and thrown into the stew.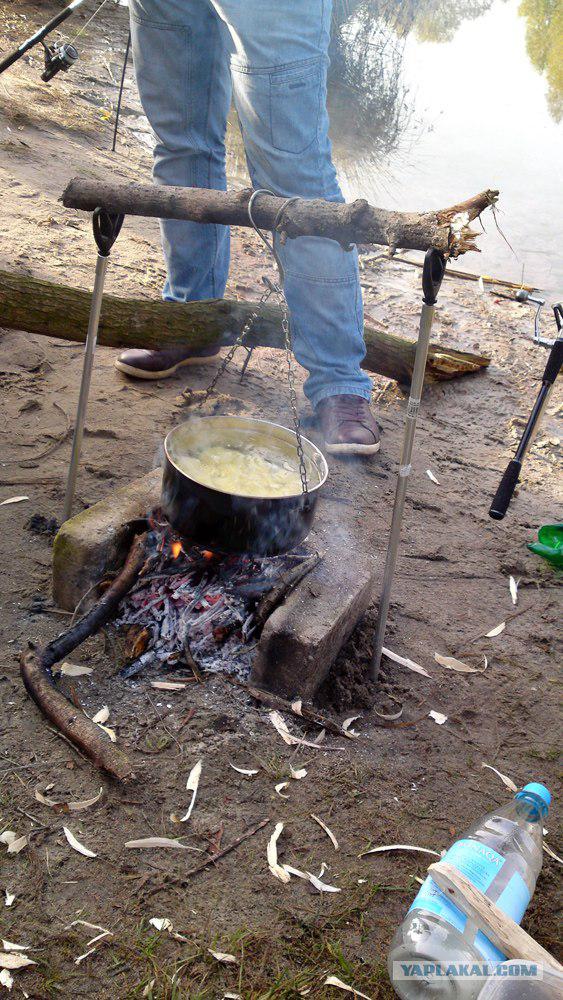 15. The same thing happened with the onions, pripasёnnym for soup.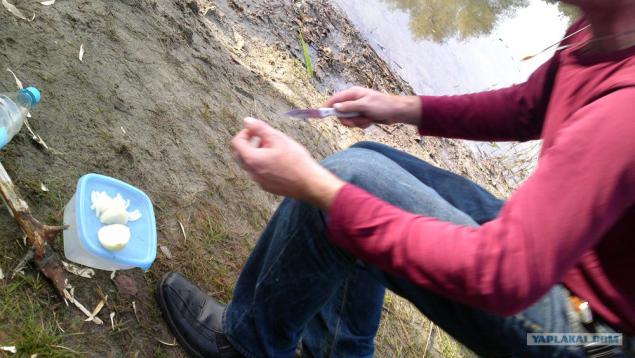 16. Aaaaaaa.
As always. None of the spoons was not thinking. Now, while some cooked, others are trying to whittle spoon.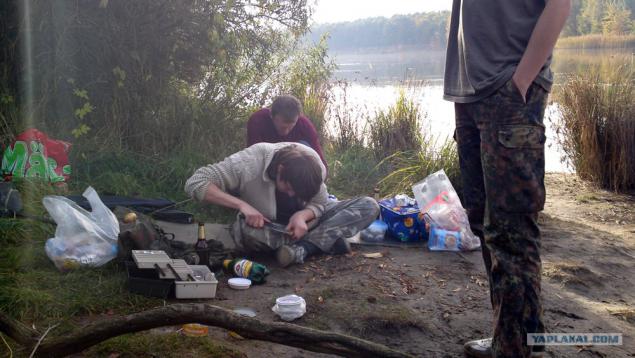 17. I'm an engineer, my IQ, and of the hands of your ass grow. I do yourself a spoon from a bottle of beer.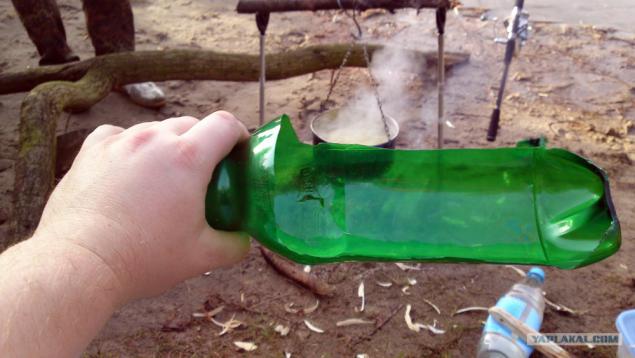 18. All there also began to brazenly copied a patented my idea.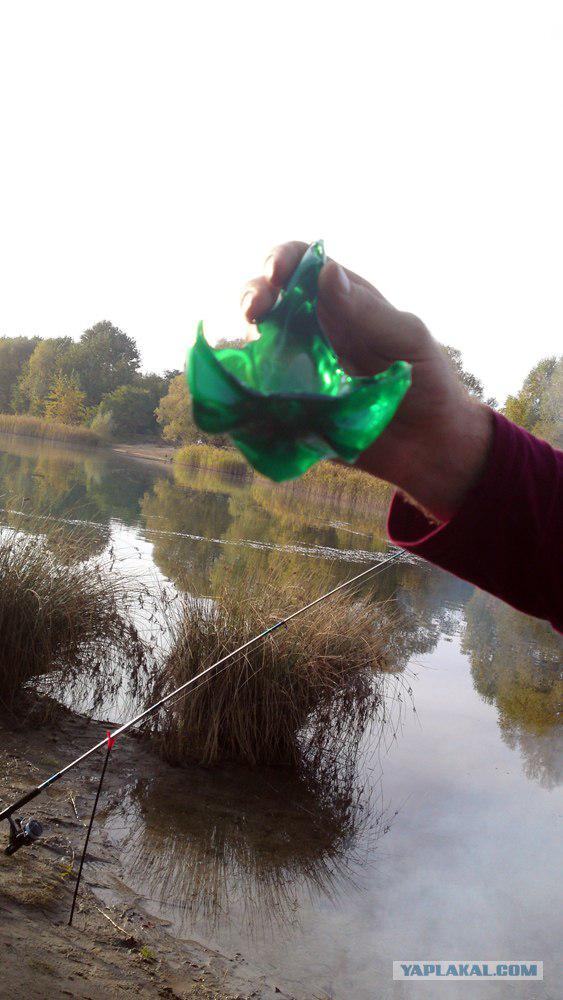 19. Already onion stew.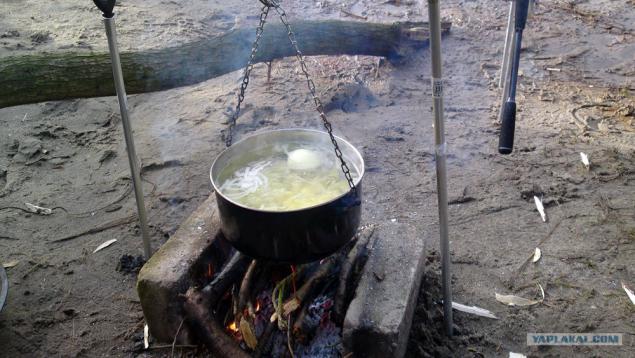 20. Mushroom soup is nice. But the meat in small mushrooms. Without hesitation I adopted the idea to throw a sausage and more. As they say in our parts, the best fish is kilbasa.
21. Here it is, here it is the soup of my dreams. Hriiibnooooy soup with sausage in pale conditions.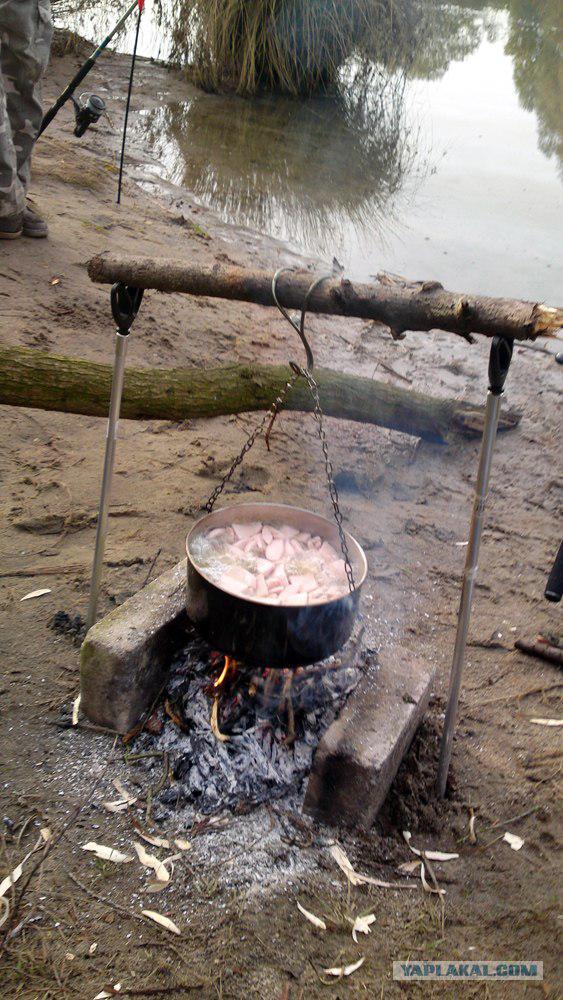 22. Unfortunately eating soup was not photographed, as it was extremely busy. So all day we are not a minnow and is not caught. But they have collected a bunch of mushrooms, and just had a great time in one, autumn day.
All the beat.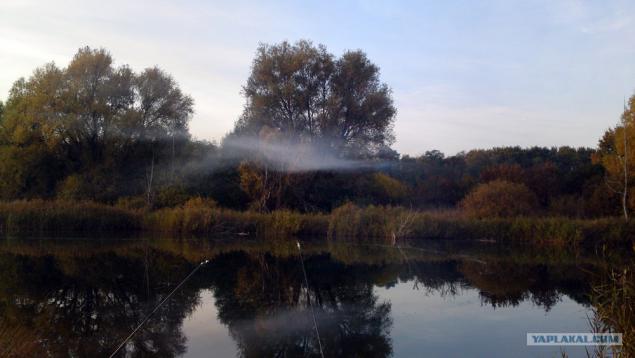 Source: