For sale house legends of world basketball Michael Jordan.
A modern three-storey mansion with nine bedrooms, 15 bathrooms and five fireplaces
located in Highland Park and is worth $ 29 million.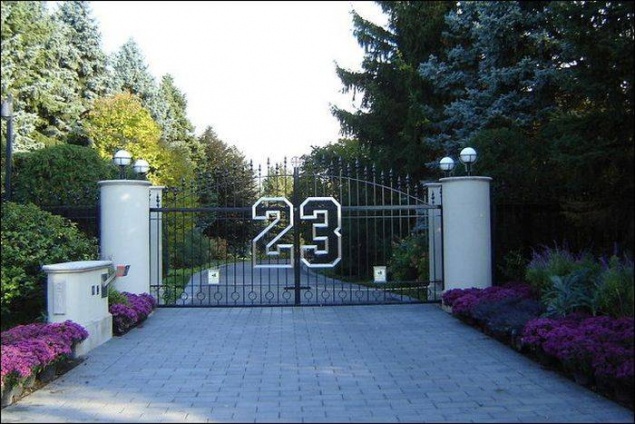 On the territory adjacent to the house has a swimming pool, tennis court, golf course, three car garage and guest house. At the gate of the estate flaunts figure "23" - the famous number in which Michael Jordan appeared in "Chicago Bulls". According to realtors, the "star" mansion area of ​​more than 5 thousand square meters. meters was built in 1993-1995 and was completely renovated in 2009.