Please do not break, 34 photos will be when completed - will notify!
This Soviet citizen had to be with tattoos on his arm, and with a few gold teeth in his mouth. This is optional, but desirable. This meant a high probability correct proletarian origin, a certain experience in the form of a random period "for youth" or at least in the army, the lack of intellectual chervotochinkoy, and finally as the crown - gold teeth, which say that the man was on the road correction works ...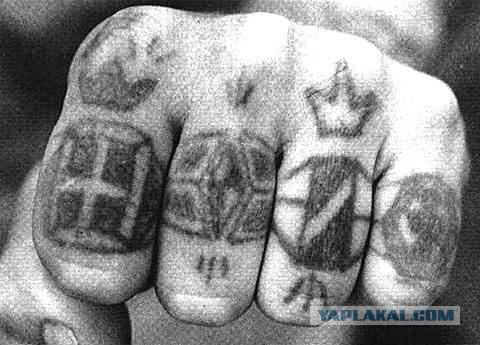 Of course, I am somewhat utriruyu.Tem Still, the obvious fact - in the postwar Union prevailed cult prison. This mainly was due on the one hand with a lot of people passing through the area, as the sitting and guarding, followed by an amnesty after the war, with the attitude of the state in 20-30 years to the criminals as socially close, well, finally, mass postwar fatherlessness. The post-war generation was brought up by street boys with their notions of honor, with its authorities and idols. And even "home" boys who dream of heaven, preparing themselves for admission to military schools, anyway play by the rules of the street.
Of course, most of them grew up become good fathers of families, grandparents. And only your own name on the fingers of the hand or forearm female face, reminiscent of a stormy adolescence.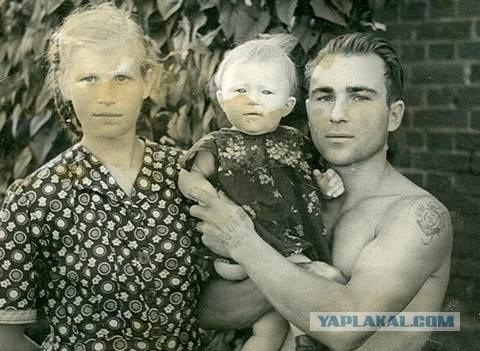 It is important to note that we are not talking about the thief, prison tattoos that have a special meaning, sacred significance. We are talking about ordinary guys, hard workers. I always wondered why impale on his fingers his own name or date of birth? That would not forget?)
Remember Misha policeman in "Diamond Hand»?)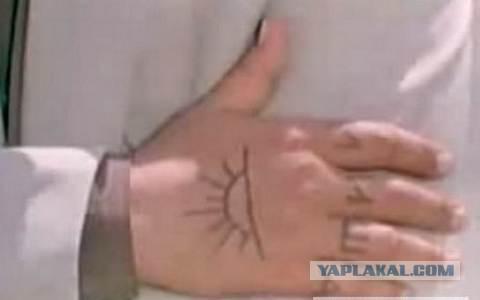 More fun in my eyes looks like the image of the female profile with the name of the chosen one. For example, "light" ... I wonder if I should feel or Natasha Claudia, lying in bed with a lover of the world? It is a rash step, because that way and telёs may not be enough, if each sweetheart is so marked))
A powerful source of inspiration is the army. Then draw and logos arms, and ships, and parachutes.
Thus, the tattooed man identified as a seasoned, past fire and water.
Man with tattoos could be seen in the company of astronauts
You could read about Mikhail Sholokhov pinned pigeons from Semyon Davidov in "Virgin Soil Upturned» ...
Imitation senior, experienced, forced the teen to copy external trappings, imbued with romance thug life. Many of my classmates were doing tattoos in the 7-8 class. Often these were crosses on the fingers point in the middle of the square with a short inscription of the "LON", which means "One love forever." Without decoding the object name, it was very far-sighted and wise)
Naturally, the main source of giving ground to follow, was criminal world. About thieves tattoos written many articles, there is a special book, studies, I will not repeat what is written there.
Let me just note that he can remember what an enormous amount of tattooing uncles with a profile of Lenin on his chest, I watched more 30-35 years ago. Typically, these were no longer young or very old men.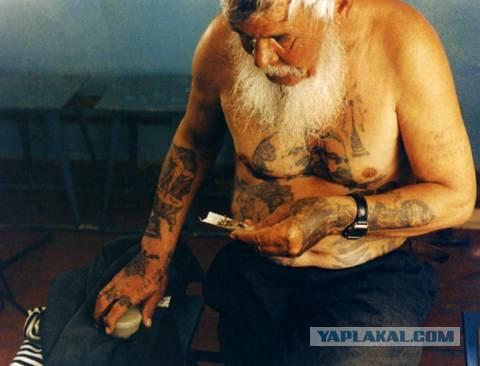 There was a belief that the KGB or the cops will not dare shoot at Lenin. Or at least not be beat in the breast.
It is naive) However, there are still guys in your pocket in the form of the decryption "The leader of the October Revolution", ie BOP ...
To enhance the effect here is added and other classics)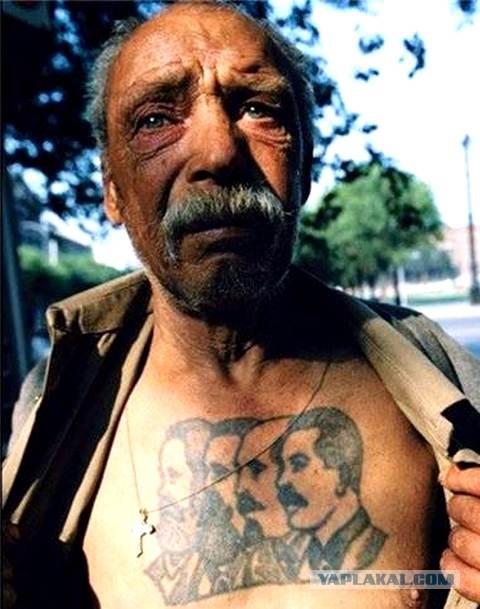 ...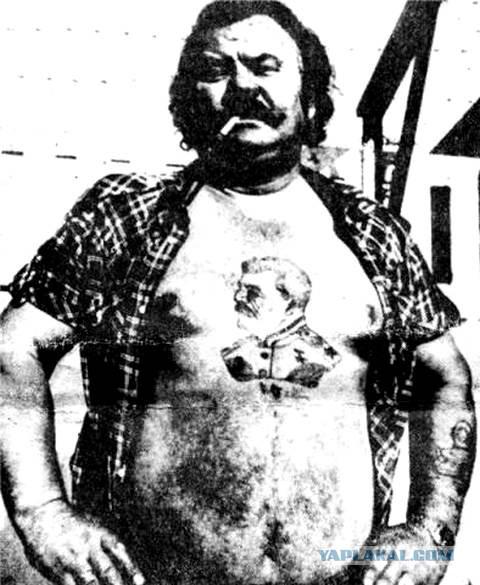 Although, of course, more frequent very different subjects. Basically on a religious theme - crosses, domes, faces of saints. All this has a certain transcript, of course, but we shall not analyze the semantic part, and confine ourselves to contemplation ...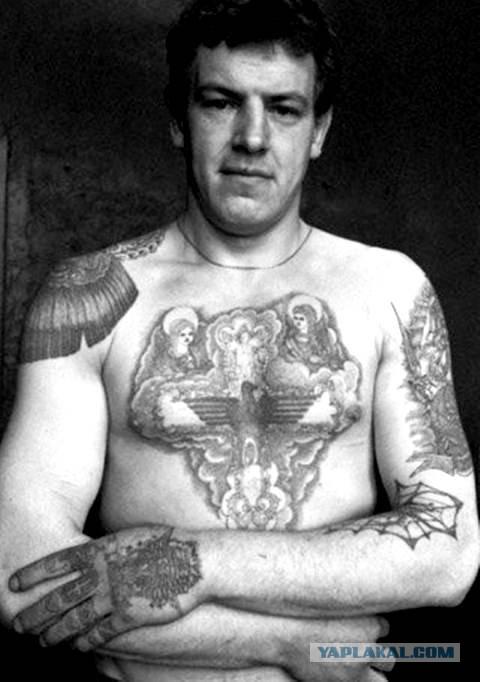 ...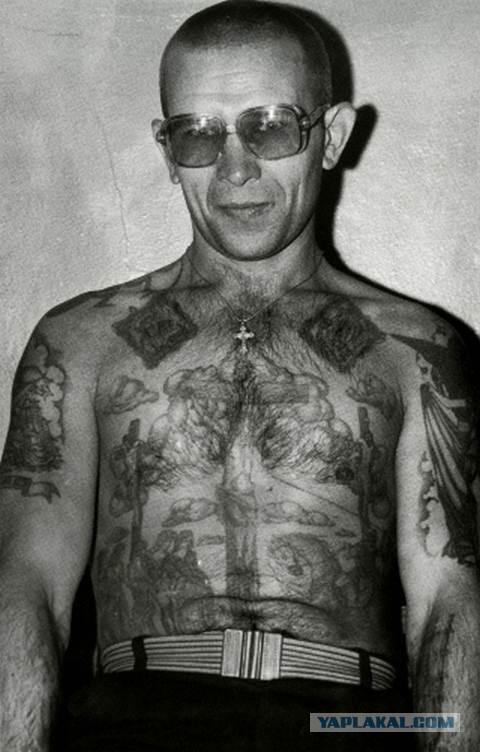 It is not in the center of the criminal authority, not a lawyer, and a former cop ... Baldaev Dantzig, prison folklore collector.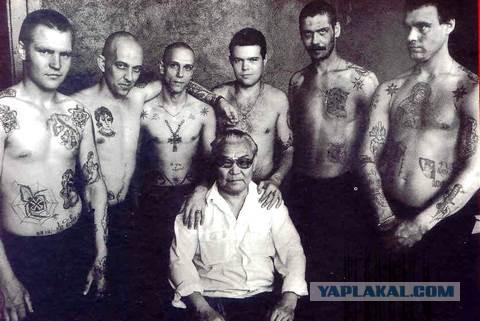 In his collection of photographs and drawings mass made in the camps, prisons and morgues bolnichku.
Well, some of the prisoners happy to pose for the camera. However, with pleasure, yet not all ... Judge)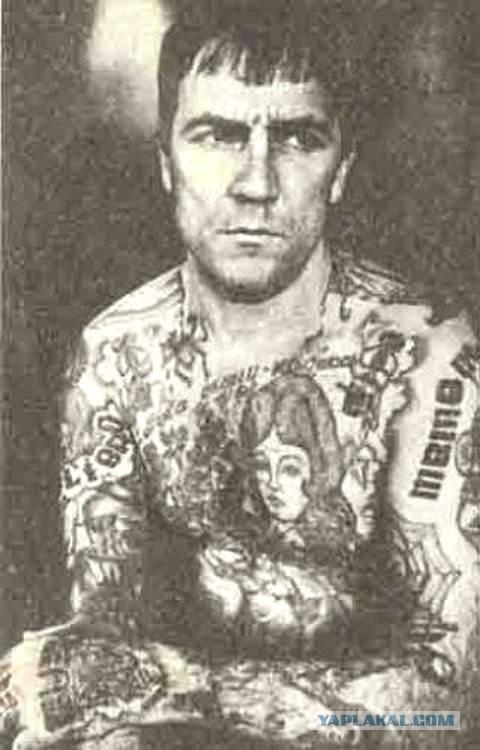 ...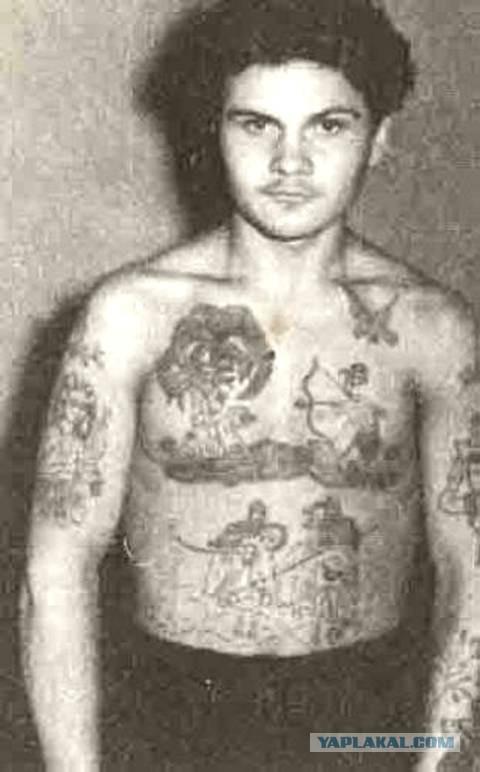 ...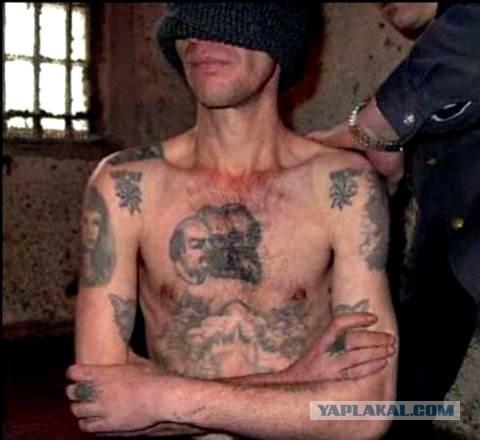 ...
...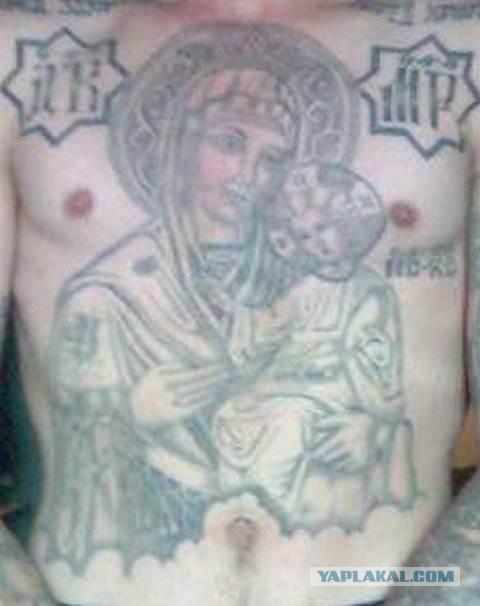 ...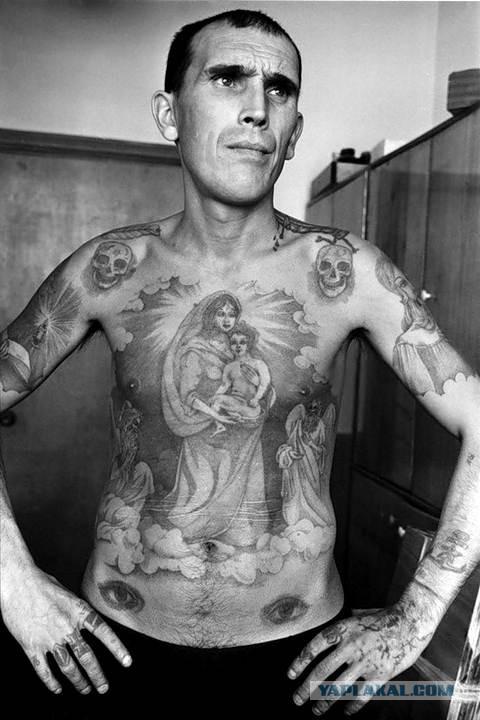 Some of these photos is quite modern, but all these tradition thieves tattoos comes from the very Soviet past ...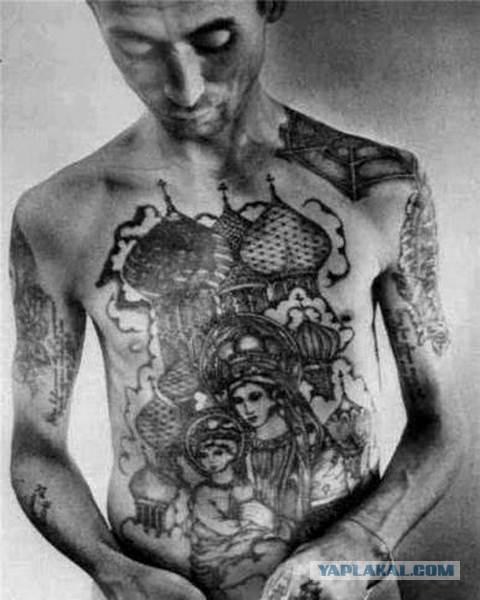 ...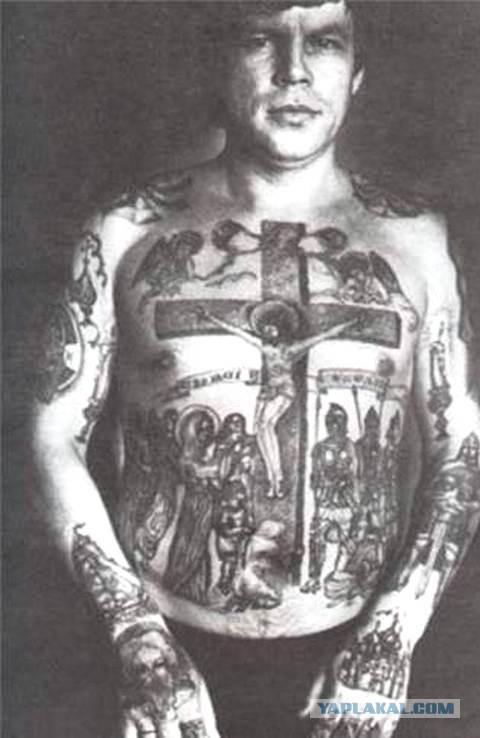 ...
...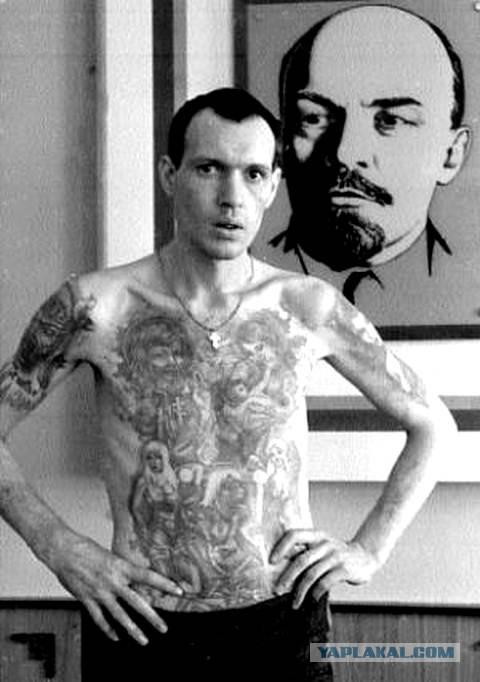 ...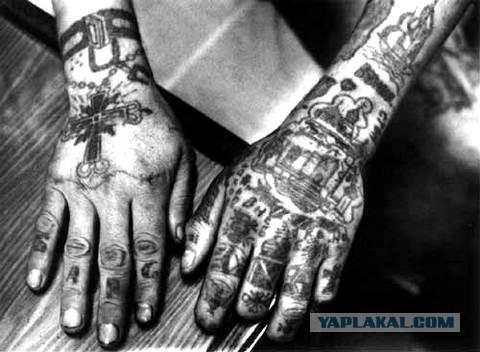 ...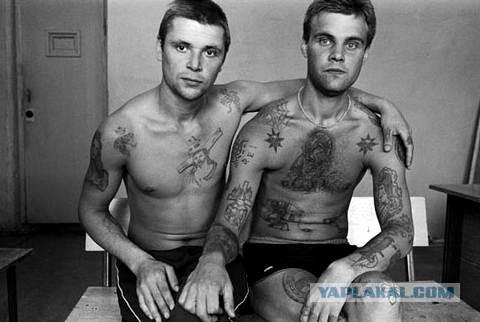 ...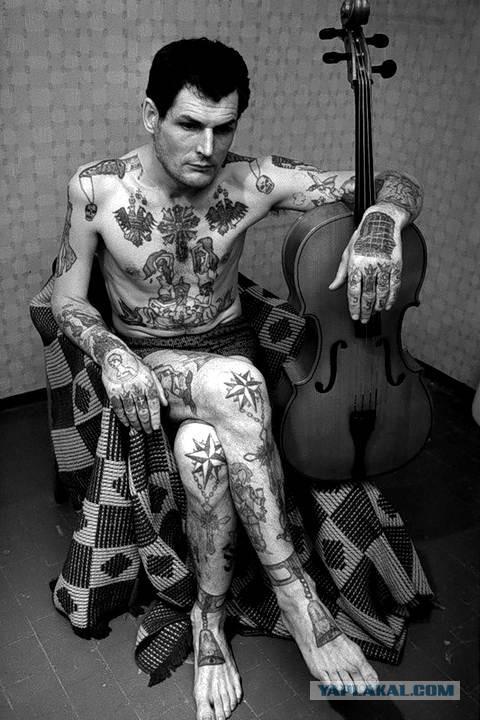 ...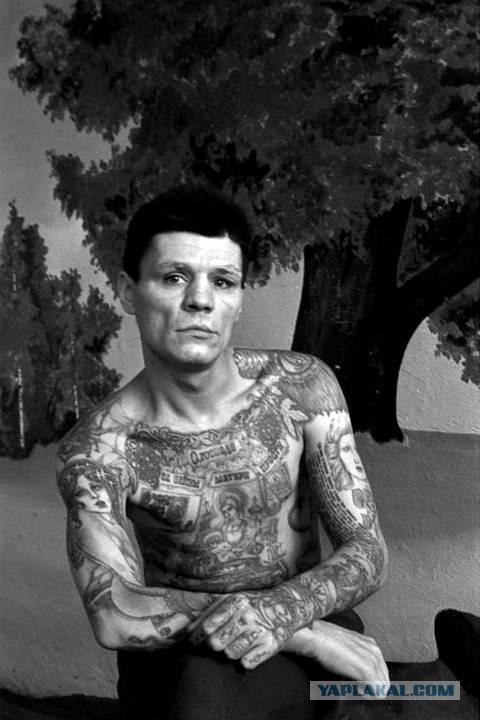 ...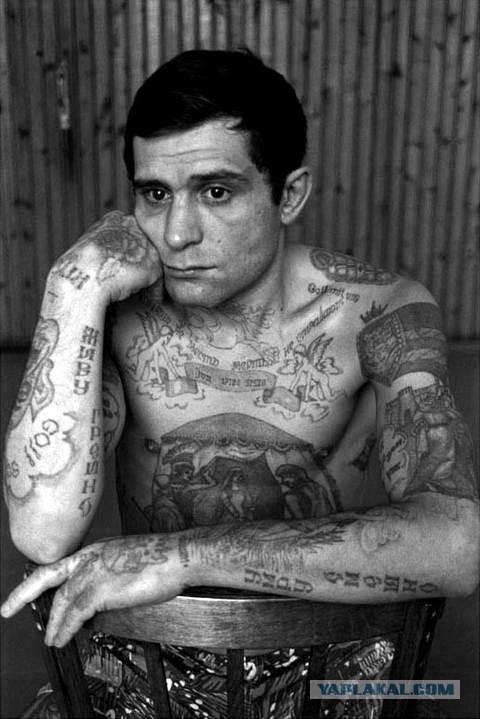 ...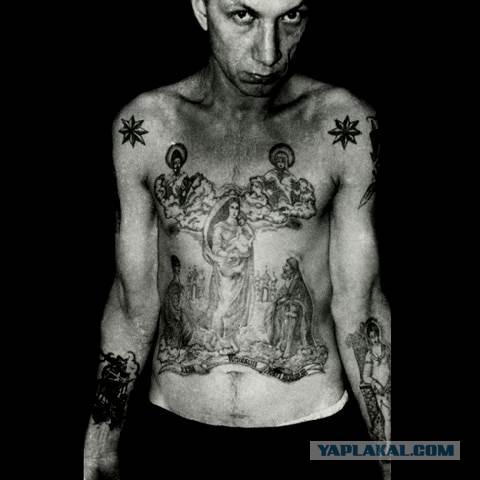 ...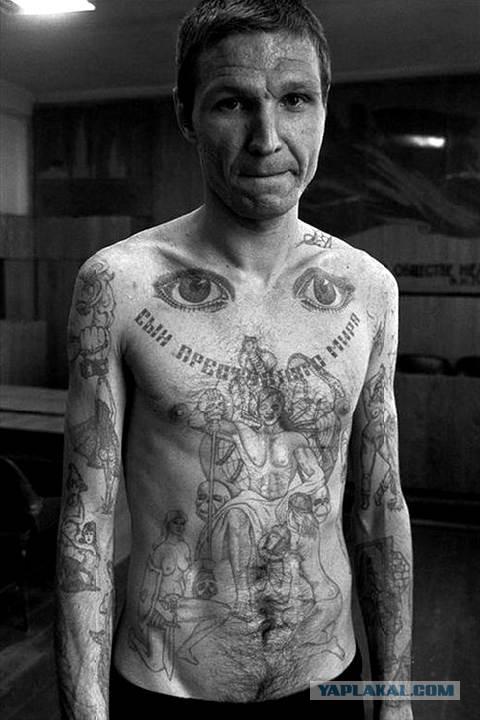 Maybe someone will see in this a certain beauty, glamor spot, I do not know ...
But I can say for sure that a woman's body in a high cap looks disgusting!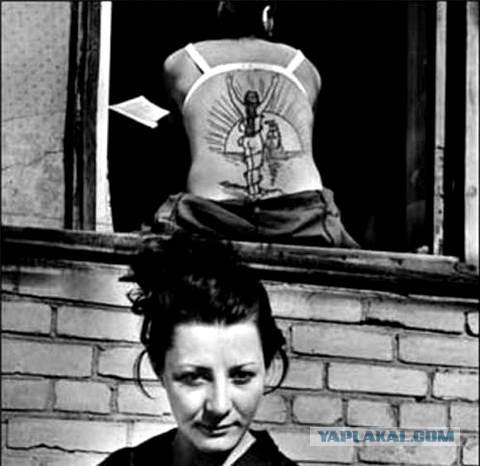 ...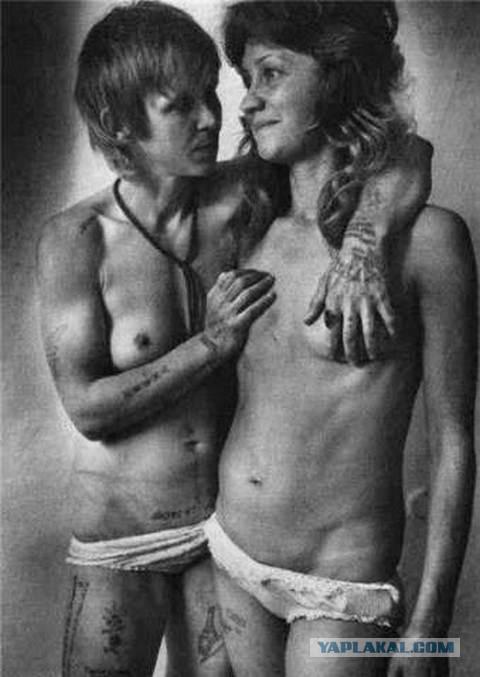 ...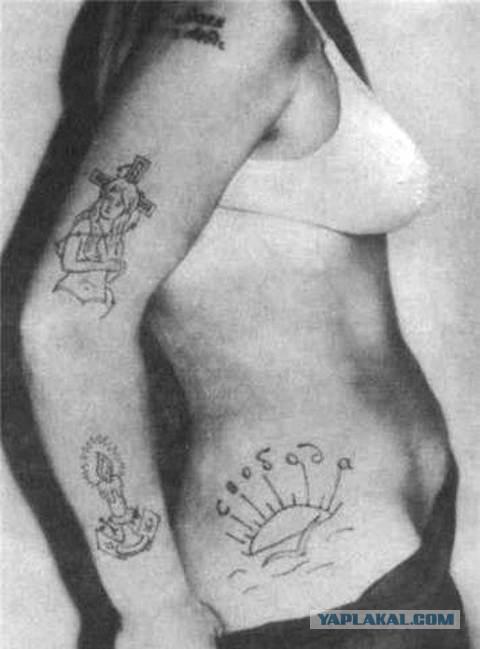 ...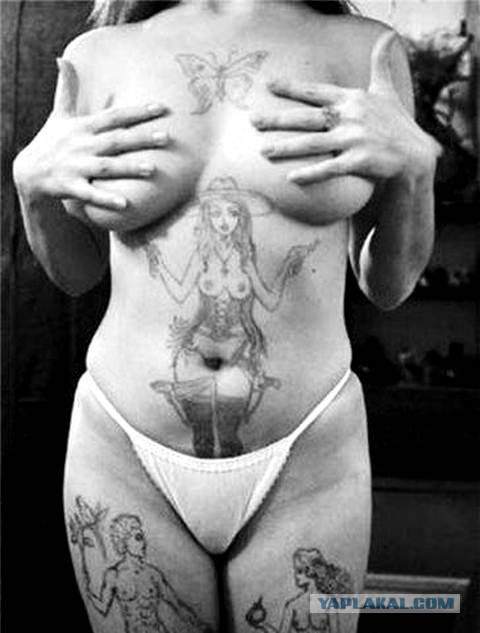 ...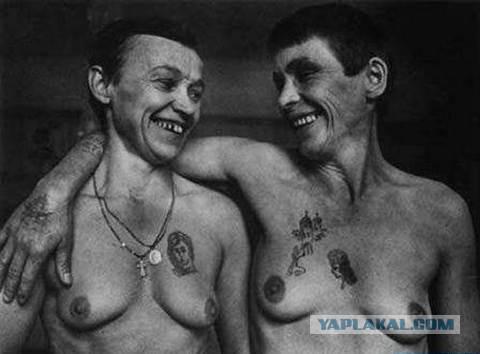 Everything!
Source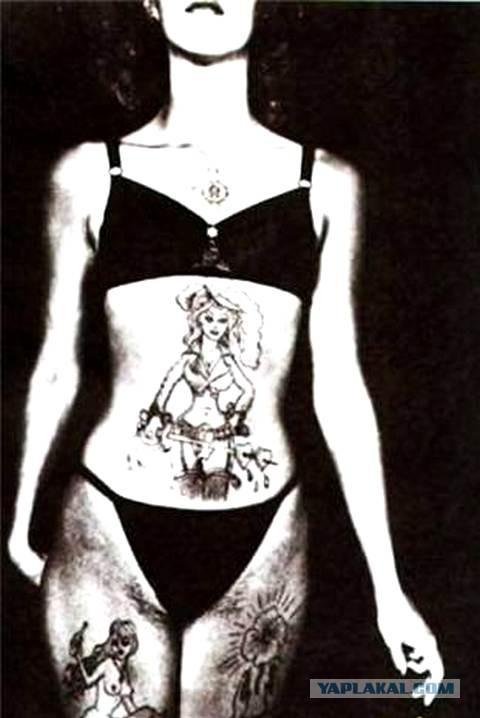 Source: