6 million ($ 690) for seven, the dreams of the sea and the happiness that can not be bought
The residents, academics and governors-general clog the air, talking about how to improve the demographic situation in the country. Belarusians want to motivate and encourage the fact that saved the situation with the birth. This "mission" honorable, no doubt. The only pity is that rare expert is what it in fact - to raise the current realities of many children.
To learn how to live and dream about the usual average Belarusian family with many children from the village Linova 2 Pruzhany district.
exchange rate $ 1 = 8700 blr
15 photos
source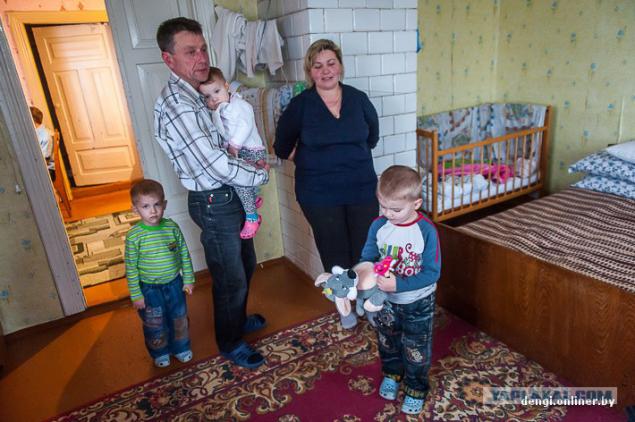 Family
- I am 37 years old, her husband 47 - says Tatiana Shchurok mother of many children. - I have five children, two - from the ex-husband. The eldest, Alexandra, 18 years old, she is a student of the Polesie State University. Alexey 17 years old, he is studying in Pruzhany Agrotechnical college, lives with us. Antosha 4 and a half years, Yegor 3 years and a half years old Masha.
Most of the family I never wanted. When I had two kids, and someone said, they say, once again marry and give birth to, replied: Are you crazy? 7 years after the divorce, I was living with the children alone. Many, many worked in the Pruzhany pharmacy, wanted to put them on their feet.
When pregnant a third time, it was terrible. How to react to adult children? Then they moved to tears I was pleased, saying that it is very glad.
When Anton was born, I said I wanted another child. And so it happened. And where four, five, and there! But when Mary was born again was scary. As time went crisis, changes in the country. Ruble fell, there was no money. I prayed to God that he reassured me to drive away bad thoughts. And we all have experienced.
Where five, six, and there? Maybe. But it is too early to talk about it. Let's see.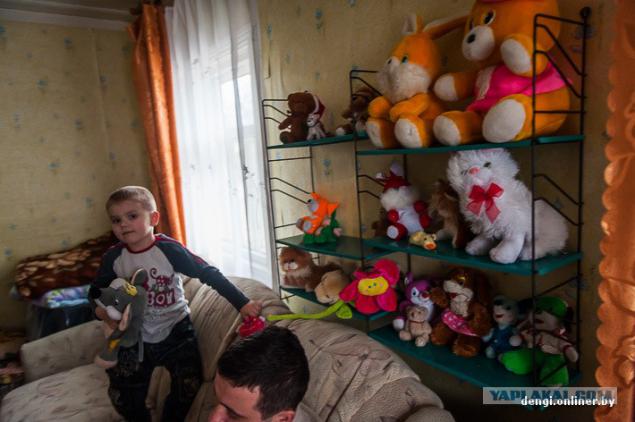 03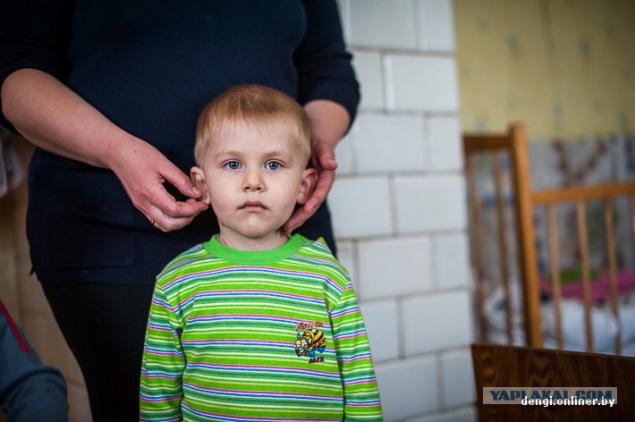 Money
- Now I sit at home with the children. Her husband works as a driver at the poultry farm. Last month he had a salary of 3 million. 1, 8 million get for Masha. More government does nothing. I also assumed the Order as the mother of many children, but we must, it is still not fully earned. Wait until the will. Yes, children still receive a scholarship, and I - alimony.
Just last month our budget - nearly 6 million. Enough, of course, difficult. It happens, and with great difficulty, if the contingency one of the kids got sick. The most important thing is to have enough food. The products we buy every month, according to the list. And spending on clothing serious. But without this in any way.
Economy
- We bought a cow, it is our nurse. Make your milk, cheese, butter. Household products save us. You see, everything is expensive as it is now, how much money do you need to go to the market.
We and cow and bull, and pigs, birds of different rabbits. We try. While the children sleep in the morning, my husband and I are going to plead with the housework. In the afternoon, when Masha rest, I'm running to feed the cow. In the evening, Alyosha comes to help. Everything's cool as we can.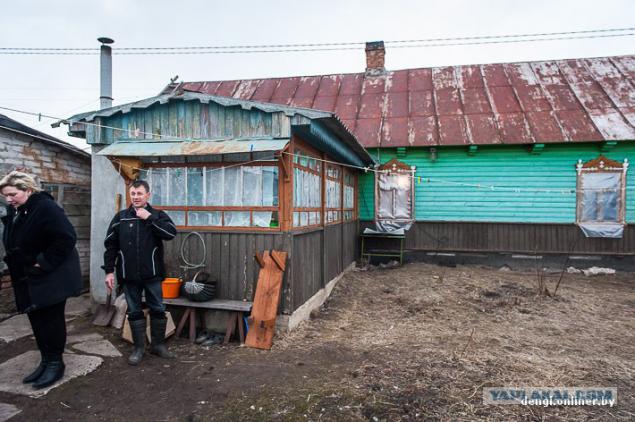 06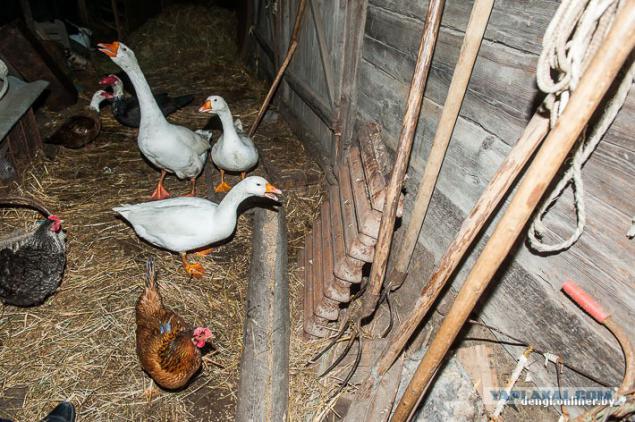 07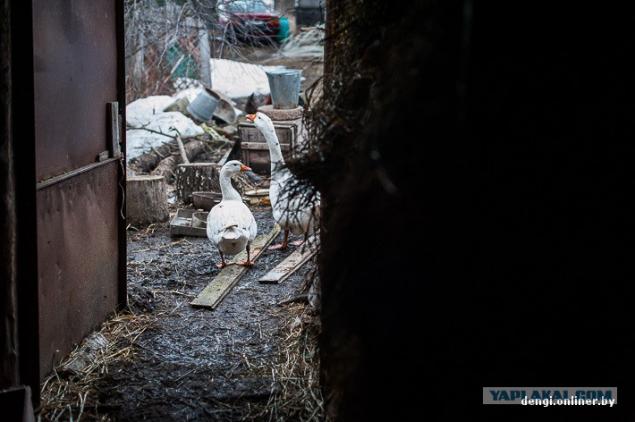 08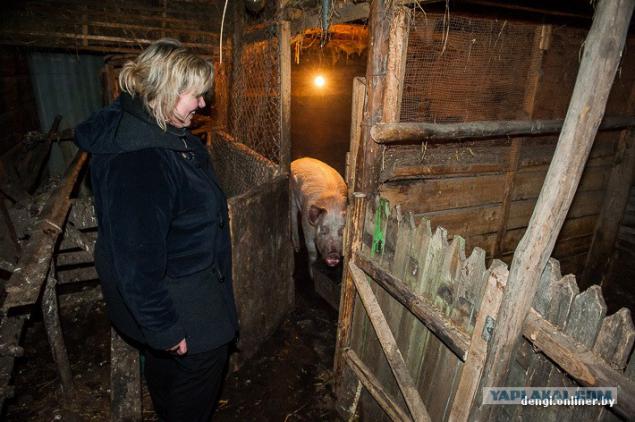 09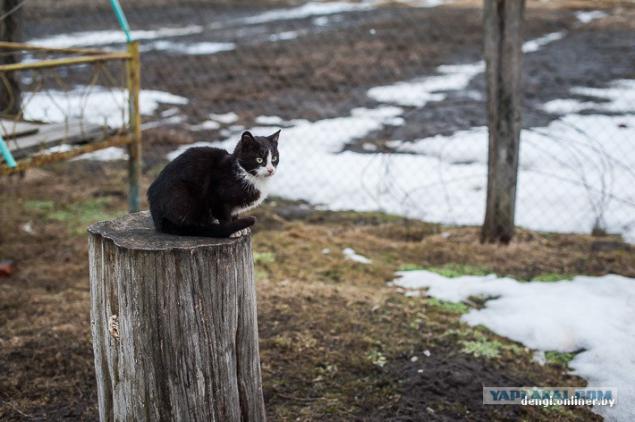 Gen.
- We do not have the luxury of plenty. Fruits children buy apples, bananas, grapes twig. Not in the amount as we would like, of course.
In summer, do your seamer. Tomatoes, cucumbers, jam - everything we have. We go in berries and mushrooms. To have stocks for the winter.
We had time to take out a loan, while the dollar has not grown, and bought a computer. Then he would not have taken, and the computer is needed. Conducted online, byfly. Internet slows down a bit far from the station, but nothing. We pay something around 80 thousand. Per month. The eldest son of his scholarship provides.
Too bad that our car broke down ... I do not ride. And there's no money for repairs. My husband says that everything must be changed: the starter, and the muffler, and battery chassis to touch ... Without a car is very difficult. If it did not build the house, then it would be repaired. And so will have to wait for later repair.
The children on the weekends we carry into the pool. Always I try to make my senior was in charge. Alex went to the dance, Sasha graduated from music school. And the youngest Going to clubs, when they grow up.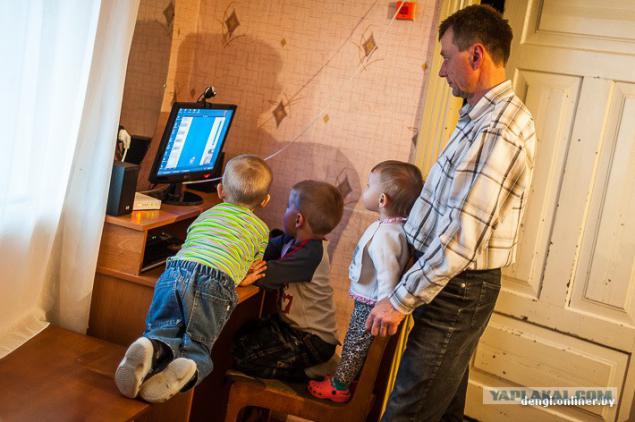 11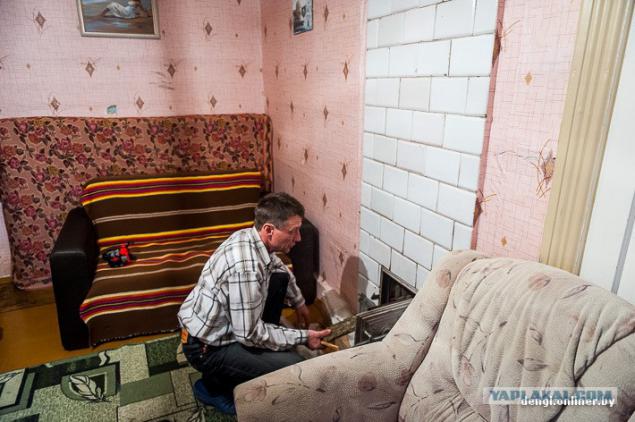 12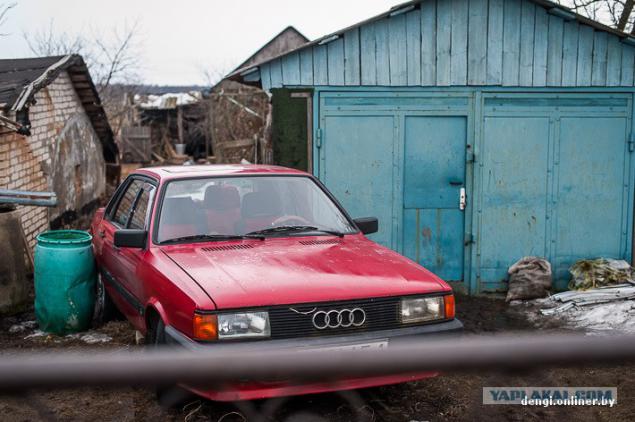 House
- I am now even a little embarrassing. I used to have in the house was like a museum - clean, neat. But strength is not enough at all. Our house is old, he is already 80 years old. There are only two rooms. The house is to be demolished.
Thanks to the state, the village council. We were allowed to tear it down after the construction of a new home. The children are in fact go somewhere right. New home - this is what we live, as we dream.
The credit line was opened in October, received something more than 60 million. In all, the loan - about 600 million. Case volume - to build a house. I do not fully imagined when we started, what it is. We found a team that will build, inexpensive work take. And now they say that the cost of the loan is not paid work, only materials. That's too bad, I do not know what to do. We work ourselves, trying to save. I recently unloaded blocks, barely moved, back and now it hurts.
Our house is 103 square meters. I want it to be spacious and comfortable to kiddies it was warm, spacious. It is most important.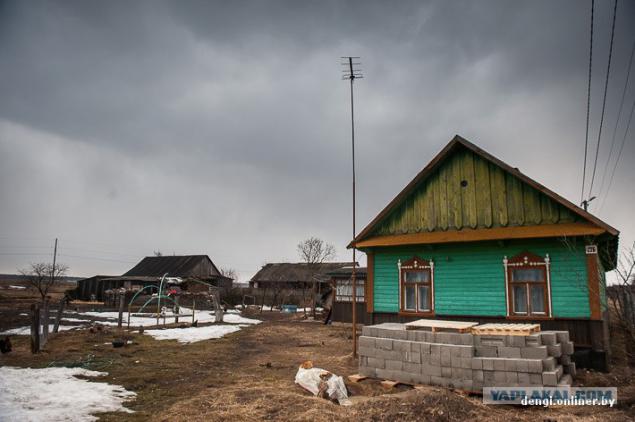 Future
- My dream is that here we will build a new house and all live happily ... And my children grow up happy. The eldest son will soon graduate from school. He wants to serve in the army. Maybe go to college. Minsk, we do not pull, probably, though he is thinking about it.
Sasha learns marketer thinks and get a second degree. God forbid succeed.
And personally, I really want the sea, which has never been ... I want us to go there as a family, rest. That's my dream. But while it is impossible. We need to build a house. It is in the first place.
Force should be enough to raise all the children put on their feet. There is no alternative. I do not want to complain, we were aware that it will be difficult. We have love, have a mutual understanding, it helps us.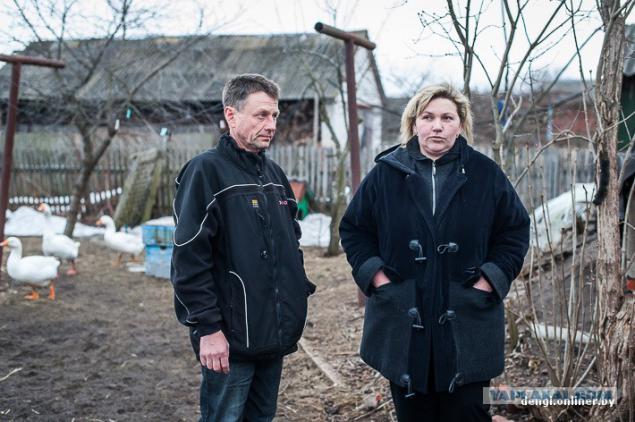 Many children
- I have a family of six children, her husband five. I do not know, maybe it's really a tradition - have a big family. Inherited. My eldest daughter did not rule out that it will have a lot of kids. Why not? It's wonderful. Here my husband had planned a baby, but it turned three, and never regretted. It's a sin - to spare.
In Linova, in principle, there are conditions for large families. Kindergarten is very beautiful, school, clinic. The shop is available, but it is "rather weak", we go in Pruzhany.
It afflicts only if someone from the said, they say, give birth to children in order to build a house. Yes, of course, first you need to build a house, and then give birth to children, but if it happened, why should we offend?
It hurt me and that's what: just tell someone that something is missing, so immediately answered and what you thought when gave birth to so many children? Wrong to say so. After all, we do not complain, we just state that hard. We understand that you need to rely primarily on themselves.
Happiness
- If suddenly someone invited me to beat my life would have promised all sorts of heavenly blessings in return a large family, I would without hesitation refused. I do not regret anything. Sometimes it's hard, I want a moment to be alone, or head ache, but quickly passes as a look at the children. And I can not get sick.
Most importantly, I think now, that there was a close-knit family. It can not be bought for any money. That is, comes up to me son, said: "Mama!" - And is silent. I ask: "What, my son?" He answered, "I love you!" And the more I do not need anything.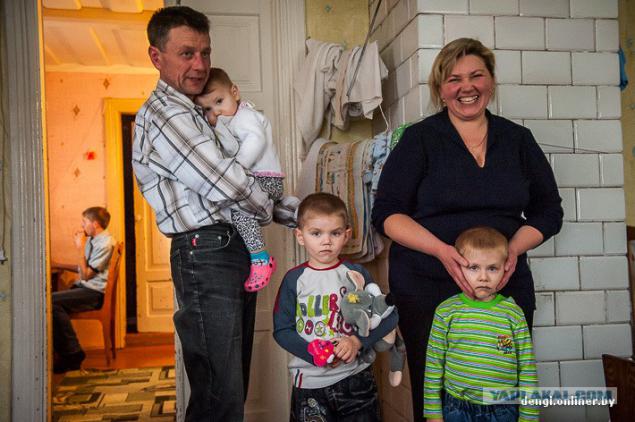 Source: