So, before you two boxes from one supplier sent an absolutely identical manner - via USPS: First-Class Mail International, without giving Tracking numbers.
From the first box all right, all the stickers on the ground, in the inventory, every product is packaged in individual packaging.
But in the preparation of a second box on it turned out to be all torn markings USPS, the original packaging is opened, and fuck off the top of the wound tape, in any inventory or 2 products (worth $ 200) of 4. More - more.
If the request to make the act of opening the parcel I was told that the parcel came as an ordinary parcel and draw up a report without opening the inventory and the Tracking number to me, no one will. The supplier sent me a list, but neither supplier nor USPS send trekking number can not, because the method of sending does not provide for the grant of this license to the client.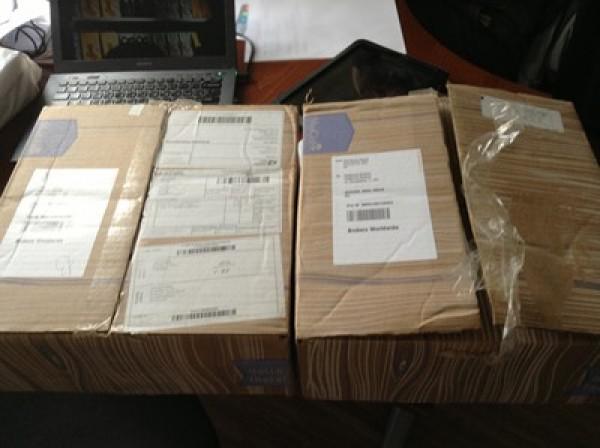 This important point - when dealing with supplier and USPS were all very, I would say, very, nice, courteous, friendly and very worried that the parcel proved opened. Supplier immediately ekpress-mail sent me the missing goods, and USPS offered to repair the damage.
The Russian Post Office is another matter. They talk to me only on the raised tones that go into hysterics. Explain clearly what I can do in this situation to me, no one could, but finally I was honored by their presence the chief of department. Head of department of the Russian Post has refused to draw up a report without opening the Tracking number, although it is obvious that the parcel was opened, and the number of pull out. Rationale: "This is not the premise and the usual parcel." No arguments about what the two parcels sent an identical manner, did not help. Another note - from the receipt of March 9, and to this day the chief listed on the hospital, and at the end of the phone said that "you can not come today, I have very much to do. And tomorrow, too. I'm at the hospital. "In addition to her act, no one can make, and if the package is not picked up within a month, then it is sent back. The vicious cycle is shorter.
Everywhere, and at the post office in Russia, and in the inter-district post office AFPS and I repeat, that "no act of opening the Tracking number is not made."
So, what we have - any member of the Russian Post can reveal your parcel, dig into it, take everything that like, and send the rest on as usual parcel - unmarked and none of it is not responsible. Alilluya fucking
© Podsolnuxi
Source: