Nomination "An outstanding example of courage»
The award was received mum Paul Bondarev - the guy died saving the lives of two students unfamiliar.
On this day, 24-year-old mother, Paul congratulated on his birthday and went to work. But at a stop, he saw the car at high speed lost control and went directly to the two children who were waiting for the school bus to get to school.
Without thinking man rushed toward the car, protecting themselves other people's children.
"Artema he pushed, and I have covered themselves", - he told the salvation girl.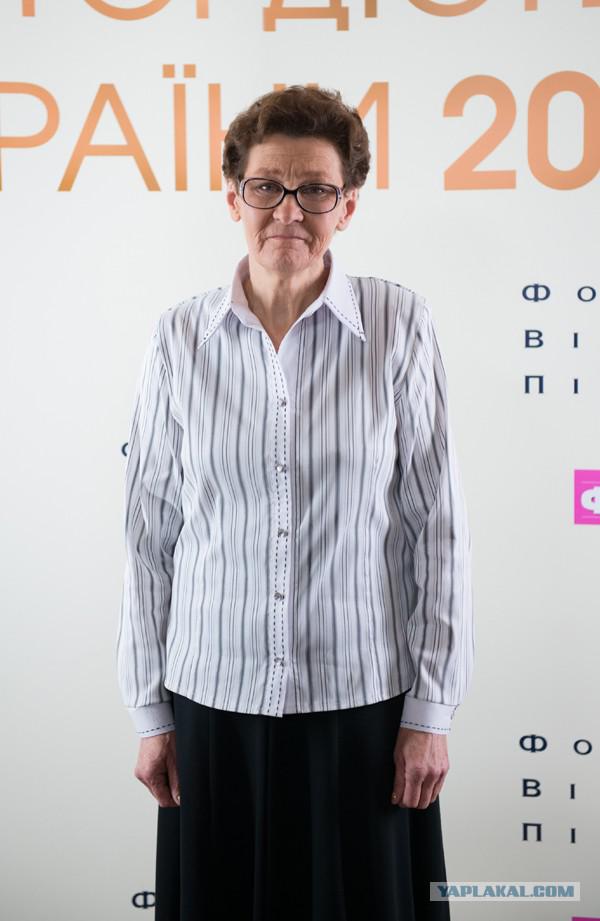 Nomination "rare talent»
Awards were given to four students of Donetsk, who had already become famous throughout the world. Anton Pasternikov Maxim Osyka, and Valery Stepanov Anton Yasak created a glove that turns gestures voice.
The children created their invention in the kitchen of the apartment, and in the summer of 2012 in Avstrilii the competition Microsoft Imagine Cup they won the main prize.
As recognized talented inventors, they are now working hard to wonder glove gestures translated into more languages.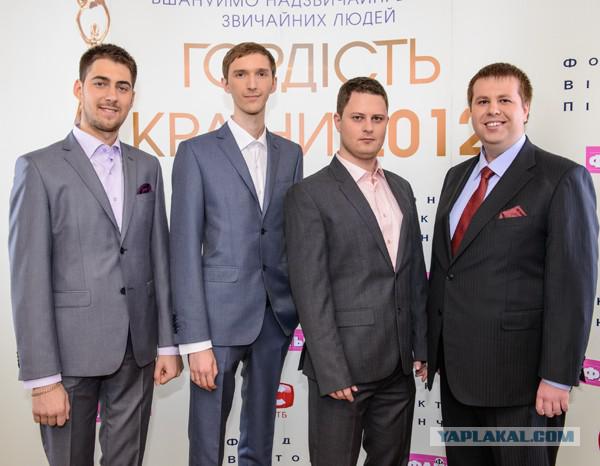 Nomination "Children courage»
Award it received the Victoria Harachka from a small village Chernovetsky.
Girl dreams of becoming a model, but something unexpected happened. Her two year old niece dropped into boiling water. While older sister Victoria was busy with the housework, her two year old daughter got into hot water, which had been prepared for washing clothes. The girl was very little chance of survival.
Because adults no one came to the role of the donor skin, and decided to take such an action 16-year-old Victoria.
At first, the doctors tried to dissuade her, but Victoria has decided that short skirts are not worth the life of a girl.
Posted in [mergetime] 1367145606 [/ mergetime]
Nomination "Men act»
27-year-old Anton Fedenko rushed to defend the girl who beat on the stairs hostel guy. As a result, he himself was beaten to a pulp. Anton and now says it would do the same, even if he was killed.
After beating Anton was in a coma. Next was a long-term rehabilitation, and now the guy starts to take the first steps. Attack him man sentenced to 7 years during the trial, he was smiling and wanted to apologize to him Anton.
"I do not consider the protection of girls great act, it is a normal, adequate action," - says Anton Fedenko.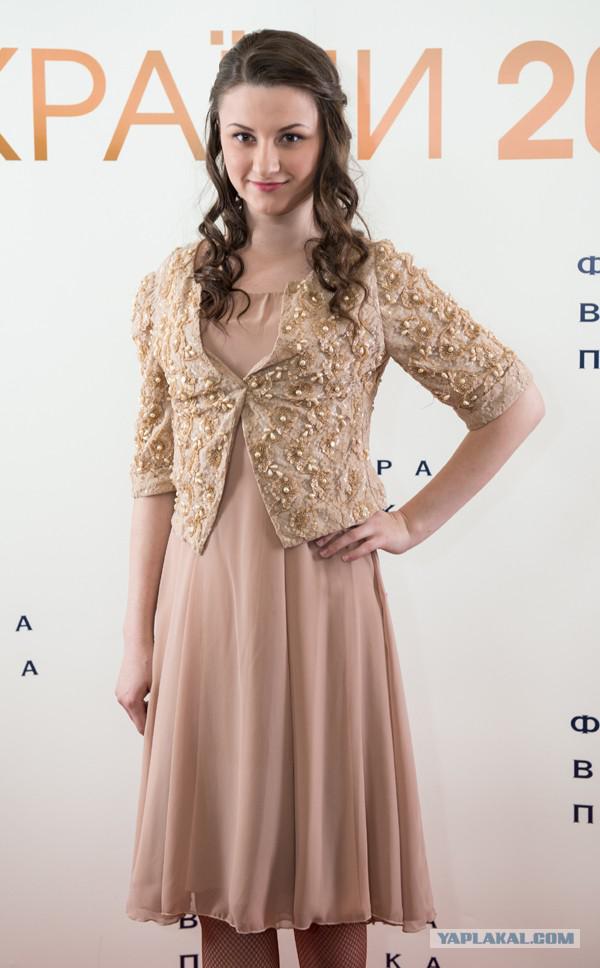 Nomination "Doctor of the Year»
Award received burn physician Emil Fistal. In the story about him told journalists that he had saved the baby, who was born with a rare disease - on his hands and feet had no skin. As you know, Fistal also saved Oksana Makar.
"The main thing for people to do their job and then everything will be fine. We must continue to grow, something new coming up, go ahead, you can not stand still, "- said Fistal the stage, receiving the award.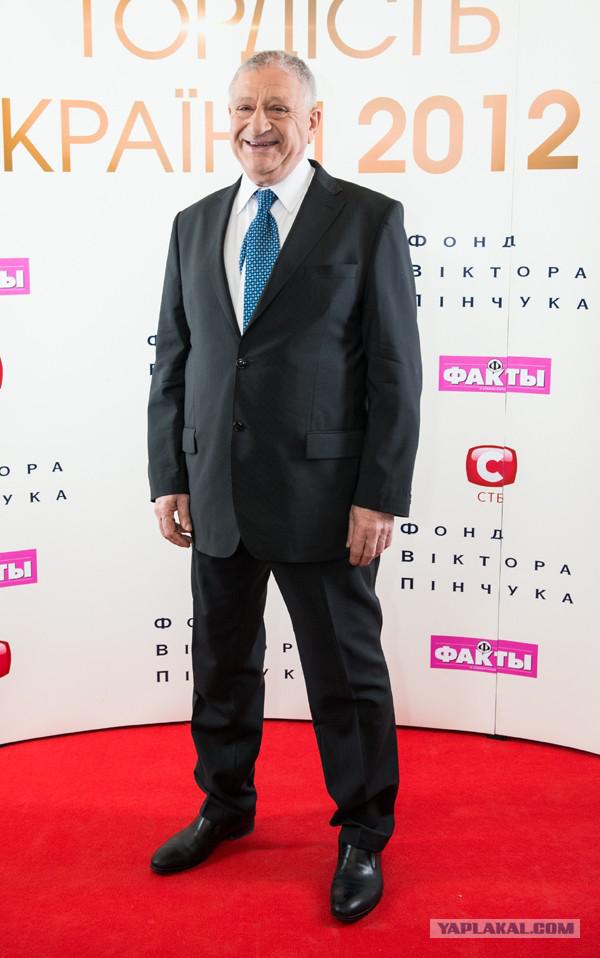 Nomination «sense of duty»
The captain of the ship "Polonia" Alexander Chumakov survived a pirate attack on his ship.
The vessel pirates were not interested, they needed people for that then it would be possible to demand a ransom. Sailors pirates took, and Alexander, who was considered dead, one was on the ship.
Despite the gunshot wounds, the man was able to deliver the vessel to the coast of Nigeria.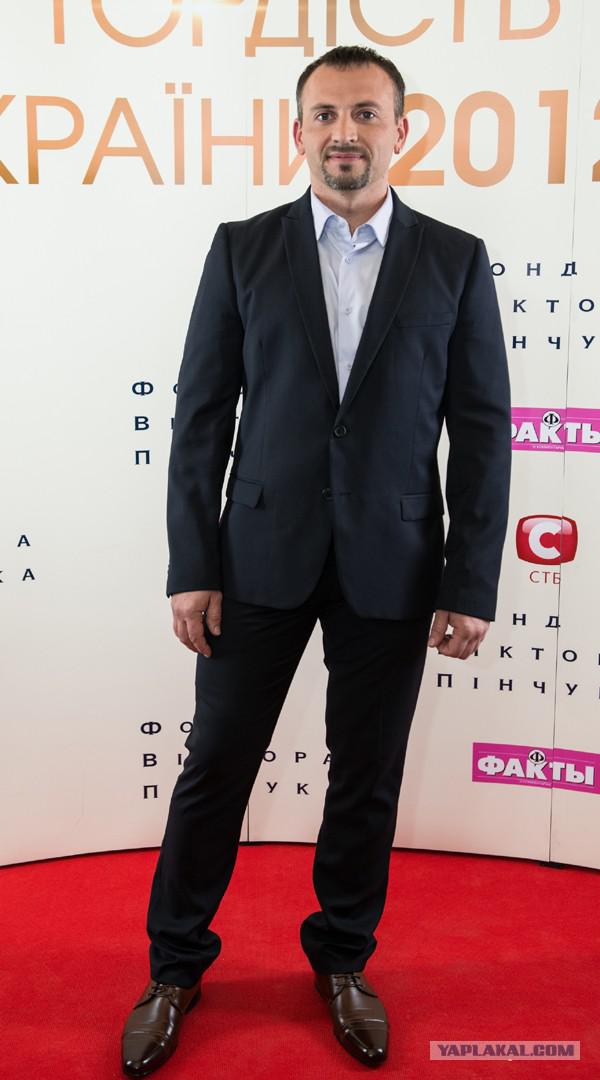 Nomination "Record of the year»
In 2012, at the Paralympics Natalia Prologaeva set two world and two Paralympic records. Six years ago, after a car accident paralyzed her legs. Then the man left her with two young sons.
Natalia says that when children approached her and asked, "Mommy, let's go for a walk».
"I, wagging his whole body to him crawls. In order not to go crazy in the four walls, start to swim once loved ", - says Natalya.
She never sought fame, but simply wanted to be proud of her sons.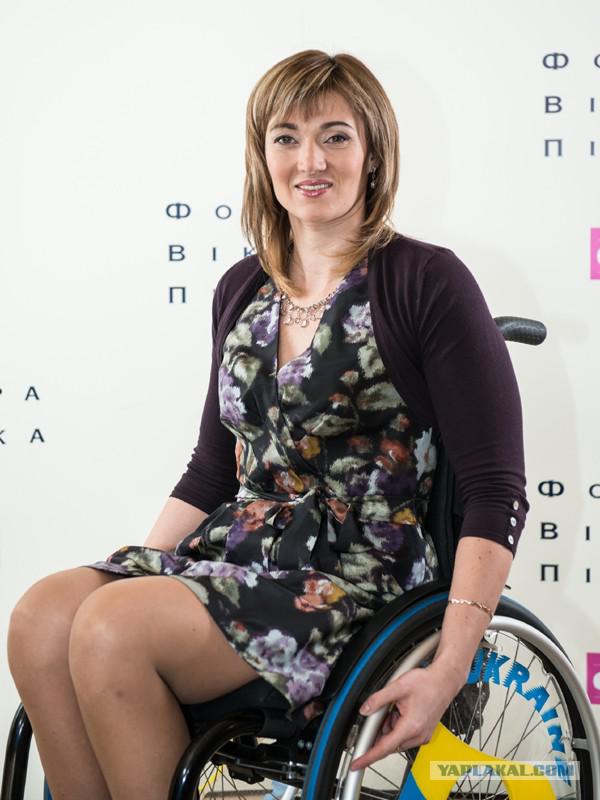 Nomination "Fortitude»
The award was received Dasha Boneless, patients with severe forms of cerebral palsy. She can not walk, to speak freely, but it creates a wonderful picture that draws your feet.
Once a month, her mother goes out of town to buy paint for girls.
"It is very frustrating when looking teasingly say, great girl, and travels in a wheelchair, her mother luck, look, Mom her lucky" - says Dasha. Therefore, most of the time girls spend alone with her mother.
Drawing she needs to not go crazy.
The girl, who draws his feet was the "pride of the country»
"People do not value life. The fact that they can walk, move his arms, as they want. But not the way I - I want it one way, and it moves to another "- he told reporters Dasha.
To save the two-year boy, who needed emergency surgery on his intestines, she decided to sell their work.
"For her, it was a very strong motivation," - says the girl's mother.
"I want to help people in need," - says the girl who dreams of personal happiness and love.
"Perhaps it is when something happens. And I hope that I have children, and they shall recover, "- adds Dasha Boneless.
Nomination "Personal achievement»
When Yaroslav Semenenko was young, his mother was drunk: "I come from the school, and on the table is only vodka. We had to take the onion, fry it. That's the whole food ».
From this man ran into the street to look for adventure. But somehow I touched both hands wires of the transformer, and then lost consciousness. And when I woke up, I felt like his hands are, but they and no.
"I started to cry, a few hours later my mother came. She stopped drinking, but it was already too late "- says Yaroslav. After both hands had to be amputated.
Three years later, she died later died dad and older brother went to jail, man was alone.
Then he decided to go in for sports. Swimming coach said that we have to work, and since then the guy does not give up. In 2012, at the Paralympics, he finished 4th. Now Yaroslav have a girlfriend.
"I understand that Jaroslav will never be able to hug me, to stroke her hair, take the child in his arms. Despite this, I'm sure it will be very Yarik love our children and try to help me. Somehow his way, though no hands, feet "- she said.
"I consider myself a happy person, but inferior. For the sole reason that not all I can do. And so - I am a happy man, "- says Yaroslav Semenenko.
Posted in [mergetime] 1367146040 [/ mergetime]
Nomination "Family history»
The award was received Mitin Irina and Vyacheslav Dovgan. After the accident, Irina lost the ability to move. But her husband did not turn away from it, on the contrary - sold his business and devoted his life to his wife.
It is nothing to regret, and now wants only one thing to Irina recovered and was again the same as before.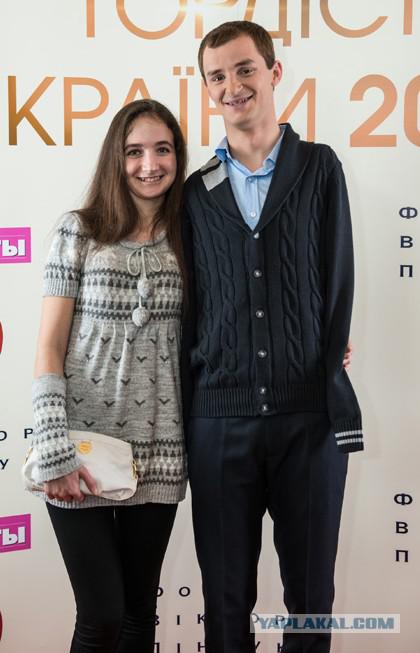 Nomination "The whole world»
The award was decided to give to the fighters with the March snowfall in the capital, which paralyzed traffic. As a result, many were trapped in the snow, and the simple people of Kiev in their cars and drove removed jammed cars, warmed frozen.
Some of these rescuers, who awarded helped the bus with the students and the ambulance in which a woman was giving birth.
source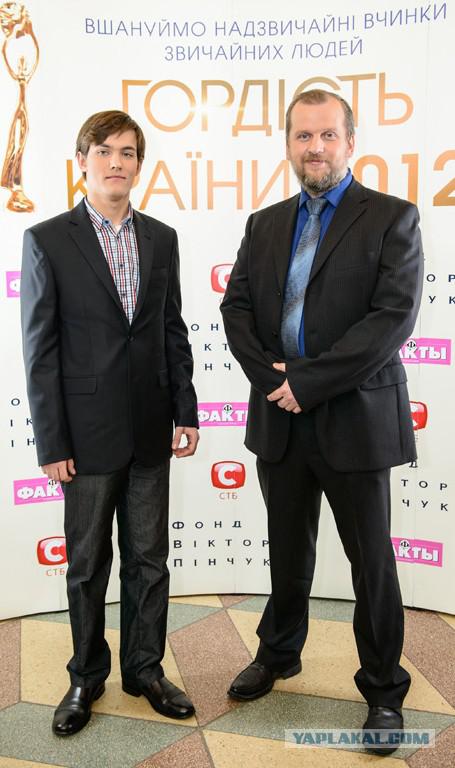 Source: