AS-12, also known as "Losharik" - Russian nuclear submarine deep (according to the official Russian naval classification - deep nuclear station), not carrying weapons and can dive to depths of up to 1000, and according to some even up to 6000 meters.

Nuclear Power Plant Project 10831 "gate", serial number 01210, in some sources indicate tail number or project number 210 was developed by designers Bureau "Malachite" in the 1980s. The chief designer of the project - General Designer of deep-technical means, the Hero of Russia YM Konovalov. Project 10831 was a further development of nuclear stations deepwater projects in 1910 "Sperm Whale" and 1851 "Halibut". Construction of a submarine built since 1988, and in the 1990s due to lack of funding and the rejection of the concept of operations for special purposes, it was suspended in the early 2000s was continued.
Design and construction of submarines were in high secrecy. The number of people employed in the process of construction workers and engineers submarines rigidly regulated in the course of 15 years, who went to the construction of the submarine.
The submarine, which was given the tactical number AS-31, August 13, 2003 was derived from the slipway shop number 42 factory "Sevmash". At the ceremony O submarine from the slipway attended Navy Commander Vladimir Kuroyedov and representatives of CB "Malachite". Three days later, was promoted to the submarine slope to the water.
At the end of September 2012 the submarine participated in a research expedition "Arctic-2012", during which collect soil and rock samples at a depth of 2, 5-3 kilometers for 20 days.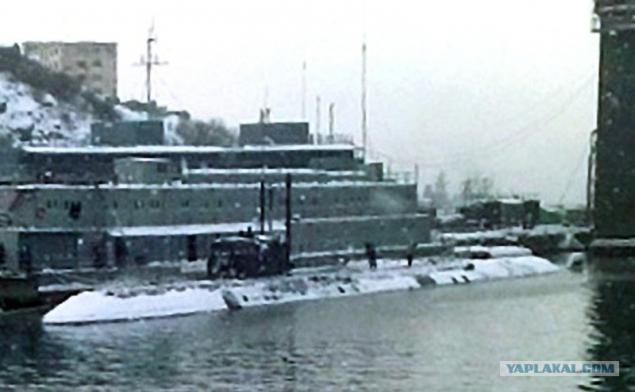 Housing PL - polisferichesky, that is assembled from spherical compartments (implemented the principle of "bathyscaphe"), made of titanium and located inside the light housing. Due to this, the boat is able to withstand the water pressure at great depth. According to experts, "Sevmash" appearance "Losharika" nothing can be said about this project embodied in the submarine capabilities. According to open sources, the power plant is a small submarine nuclear reactor. The presence of weapons in the base of the submarine project information is not available. Carrier "Losharika" is a special-purpose submarines BS-136 "Orenburg" project 09786. The name of the boat was the hero of the cartoon - horses from balls.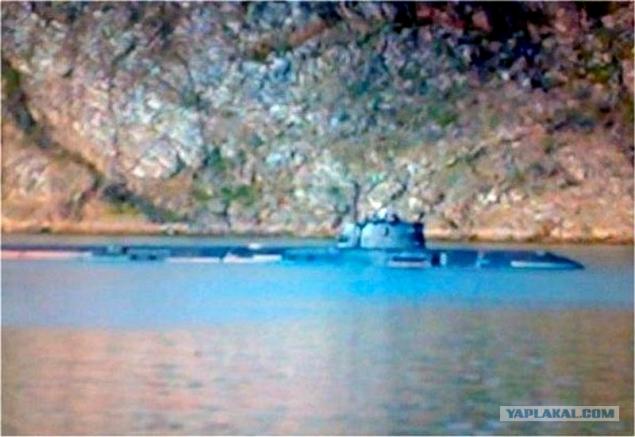 AS-12
The history of the ship:
The flag State - Russian
Launching - August 2003
Current status - in the Northern Fleet
Main characteristics:
Type of ship - deep nuclear station
Project description - 10831 "gate" is sometimes mistakenly 210
Project Developer - SPMBM "Malachite»
Chief Designer - YM Konovalov
NATO classification - NORSUB-5
Speed ​​(underwater) - 30 knots
Maximum depth of immersion - 1000 m (according to some sources - 6000 m)
Endurance - a few months
The crew - 25 people (all the officers)
Dimensions:
Displacement underwater - about 2000 tons
Length overall (at KVL) - about 60 m
Powerplant:
Nuclear reactor with foam E-17, the shaft power 10-15 thousand. Hp
Armament:
Out of stock.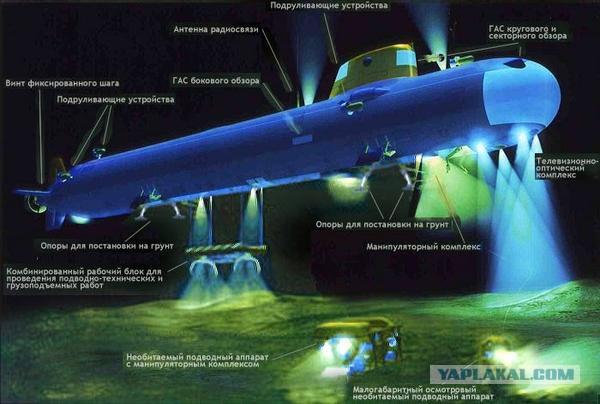 Cartoon Losharik.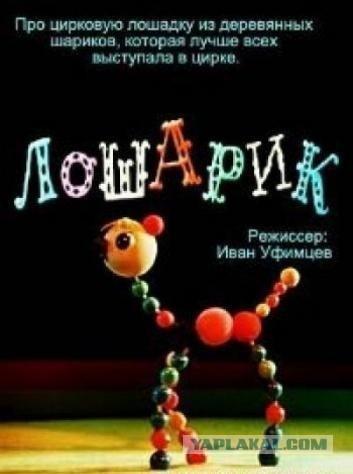 Source: