They say, we spent 12 years and 4 billion rubles, but Putin's buried here.
Defense Minister Sergei Shoigu, June 22 took part in the opening ceremony of the Federal Military Memorial Cemetery in Moscow region. According to Shoigu, who reports "Interfax", the cemetery should be a place where you will keep the memory of prominent Russians.
Cemetery for the heroes of Russia and the Soviet Union, the presidents of Russia and the USSR, prime ministers, ministers, marshals, generals of the army, citizens, awarded the Order of St. Andrew, and other prominent Russians (the full list can be found here), was open to the Day victory on May 9 in 2010, but construction was delayed for two years is not as originally intended, and five. According to RIA Novosti, the delay was due to financial reasons. The total cost of construction amounted to about four billion rubles.
Federal Military Memorial Cemetery was erected in accordance with the presidential decree of 2001.
The necropolis covers an area of ​​55 hectares and a capacity of 30 thousand seats for burial. In addition to the places for burial in the cemetery obelisk of Glory Arch Memory Complex Eternal Flame monument "Mourning", as well as the input of the stele. It is located in the Mytishchi district of Moscow region.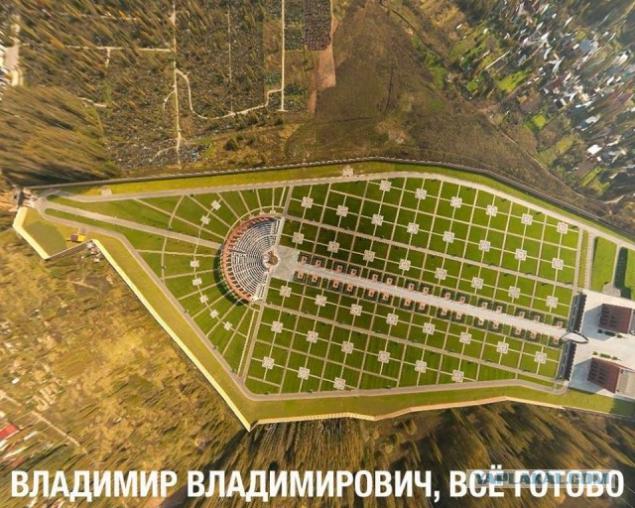 Source: