August 4, 2013 in Sofia stunning victory for Russia ended in summer Surdlimpiada (Olympic Games for the Deaf and Hard of Hearing).
It was first broken the previous record Surdlimpiad, in many disciplines were received the first "gold».
The top ten of the final medal standings XXII-Summer Deaflympics in Sofia. July 24 - August 4, 2013
Full table in the link below.
In addition to the top of the United States is not the classic "West", which is very significant, as in the previous Surdlimpiadah they were leading.
Let's be glad for our deaf athletes who fiercely defended the honor and image of Russia in the international arena.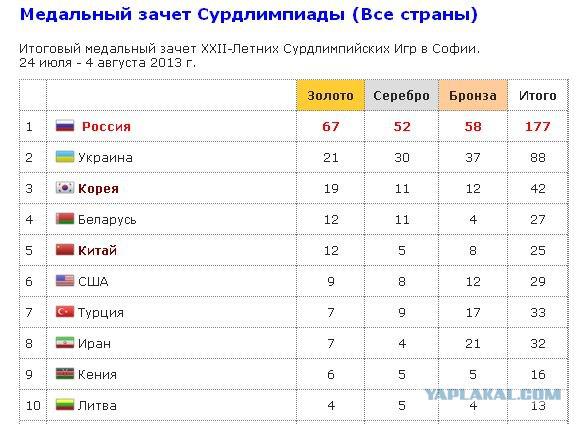 Source: