Search BMW for myself, I started 2 years ago. Then I did not have in mind a specific model, but would like to try to ride in a car with rear-wheel drive. Before BMW I had all-wheel drive Volkswagen Passat B5 with engine capacity of 2, 8 and Opel Astra OPC, so accustomed to something Hustler (but was once more and VAZ-2106, which is now even Gatovo ashamed to pass). So began the search for 740i / 740d E38 - in this model combines the comfort "Belts" and the dynamics of OPC, multiplied by two. And then there was the rear-wheel drive, which is very much to learn. True, I did not work with "Seven" - 38th are on sale, but the price of any of the wild or in poor condition. So my idea is to take the BMW came to naught. But then everything changed.
33 pictures and text under the cut
a source at the end of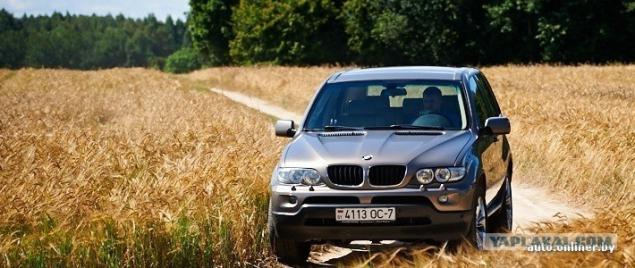 02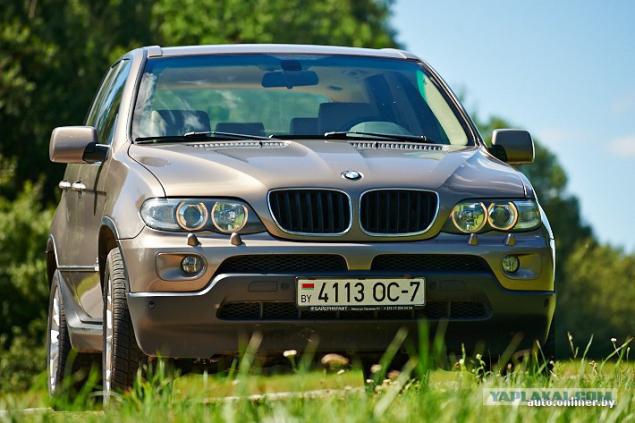 03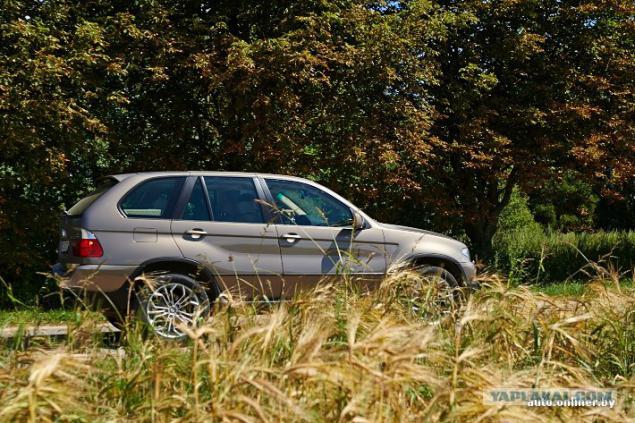 04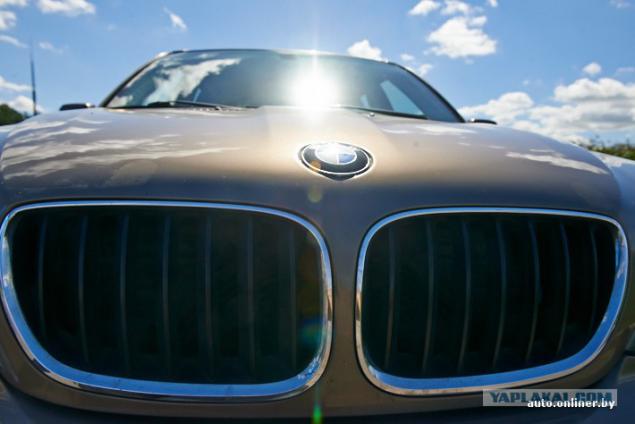 I met one winter and the old "five" on which I rode over to the service station than on city streets. I make sure that the BMW - it is an old junk, which can be expensive to sell. Although the whole machine is very simple and inexpensive to repair when compared with the same Passat. I began to think about the Audi A6 or MBE-class (only four-wheel drive), but immediately after the arrival of the famous cyclone Javier decided that in addition to the 4 × 4 to be also high ground clearance. So I focused on the search for "jeep" and desirable "German". Counted amount possible, and there were options: Porsche Cayenne - fast, but "gluttonous», Range Rover Vogue - a powerful but "loose», Mercedes G-Class - stylish, but the old, Volkswagen Touareg - packed, but boring. In the absence of advantages immediately dropped and Lexus. Stayed BMW X5, which initially seemed to be a secondary option, but as it turned out, was cheaper to maintain than its competitors. After talking with the owners of the above mentioned car, I stopped on the X5.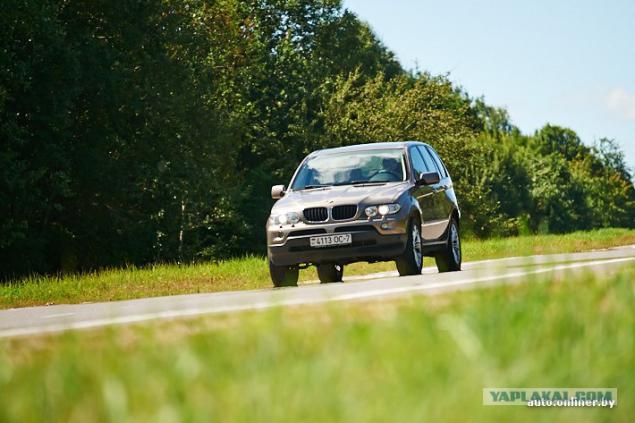 06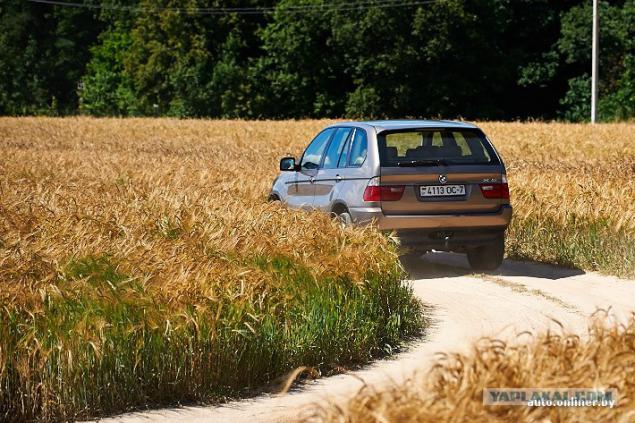 I climb on the ads. Having learned from bitter experience in search of the 38th body, I immediately decided not to mess with 4, 4, and their ever-troubled automatic transmission; 4, 8, also not an option - the dynamics, of course, is good, but for gasoline falls disproportionately spread a lot, provided that we can take much more than a fast car for the same money. Stay 3, 0i and 3, 0d (very sorry that did not put 4, 0d, I would it would take one hundred percent). Felt a couple of cars and talking with friends, I realized that a better option than diesel, no. I looked a lot of cars - "live" diesel at the age of 10 years is not easy to find.
And then it came to me this is a miracle from Grodno. It immediately aroused in me a feeling of elation that I had not experienced for a long time. The price was much lower than that of similar machines in Minsk. State seemingly was excellent, although later in the workshop revealed a dense list of things that it is time to change.
08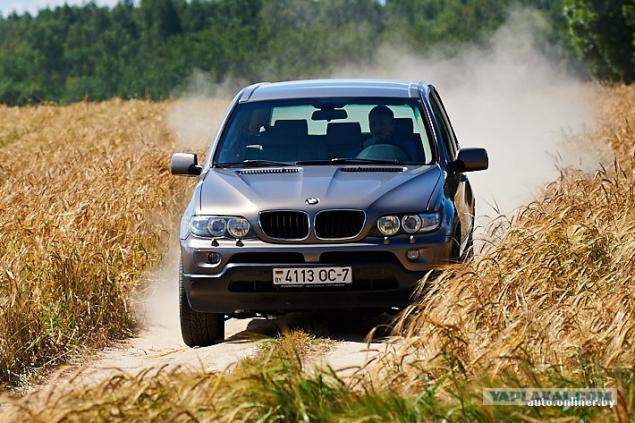 09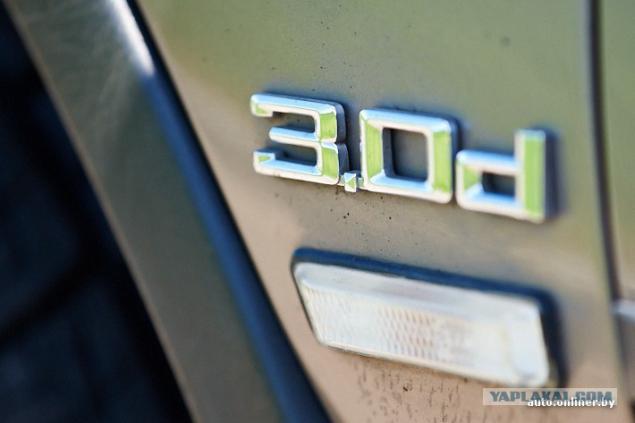 The car on the manual transmission 2004 model year. Mileage is twisted by 70 thous., That I was not scared at the speedometer - 155 thous. Km. Once it is plugged lamps pads and DSC, some errors are not burned - were pulled out light bulbs. Computer diagnostics and inspection gave reason to think that it can happen something bad. Eliminating all faults and replacement of oil and filters led to believe that the car is not worth more than 39 minutes, I drove up to it. The suspension has been in the order the wheels "house" does not stand. Only two of the front of the lever had to be replaced. Ticker - super, although the turbine booed, but it was just a leaky rubber. PPC is normal. It seems that everything was as it should, although it is not a feeling that something so shoot - just like the car does not give.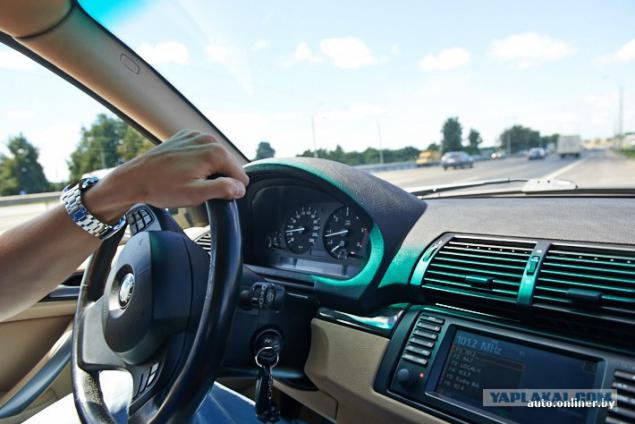 11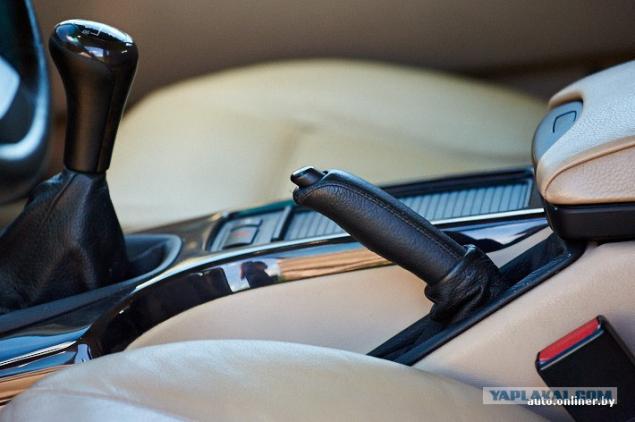 12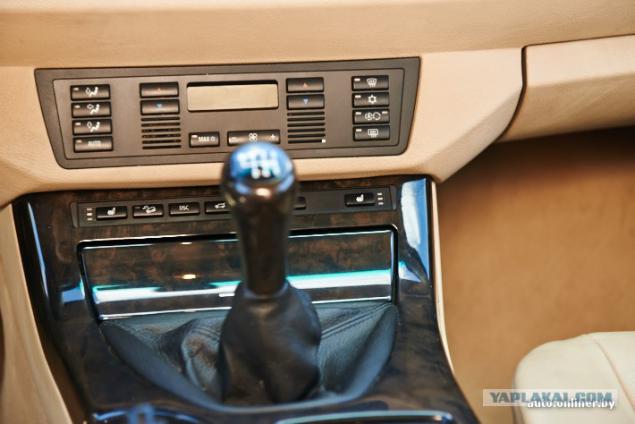 13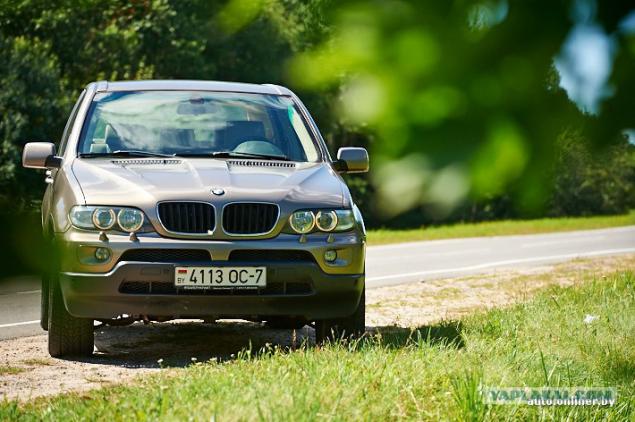 14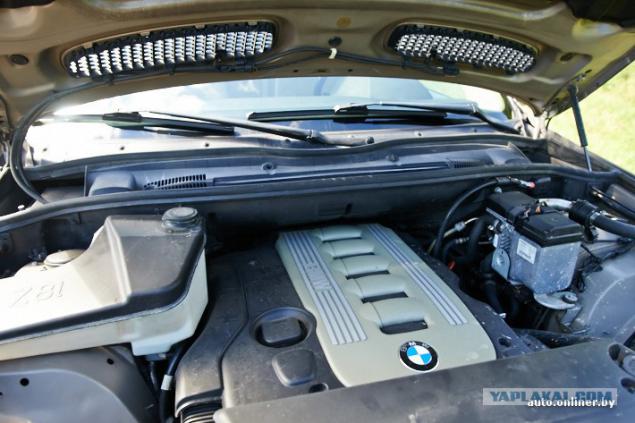 Bad happened later - due to a malfunction in the DSC broke the front gear. B / y is not found, put the original, I paid a lot, but tolerable. Once I replaced the two half-axis front itself DSC-sensor. Find all it was difficult.
In general, many causes E53 puppy dog ​​enthusiasm: rough, powerful gangster black bullet. Only I do not like black. The machine should give a positive feeling. I would like to focus not on the predatory forms and the like delusion that someone suddenly saw; not racing performance SUV (though I love to fly and show off) and not off-road qualities - with clearance X5, of course, you can jump on the curbs, but believe me, the car quietly hangs on his belly in the packed snow where peace will pass the same Nissan Patrol or Toyota Land Cruiser. I would like to say that it is cost effective, fun and light machine.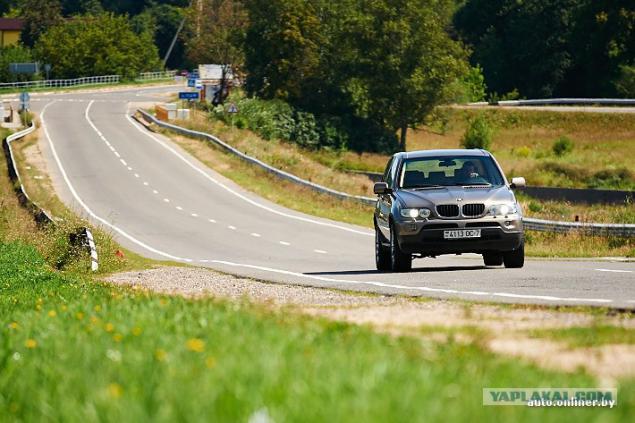 16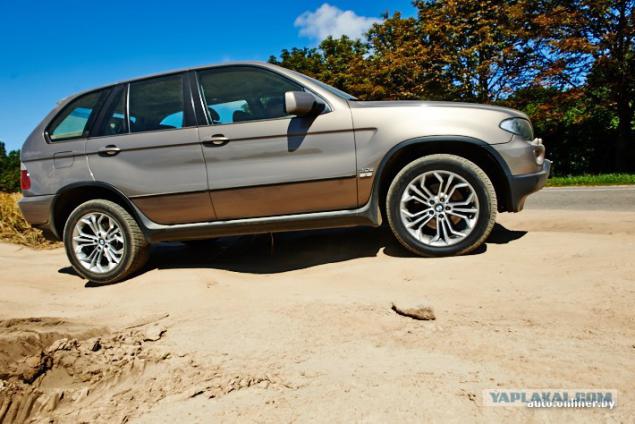 17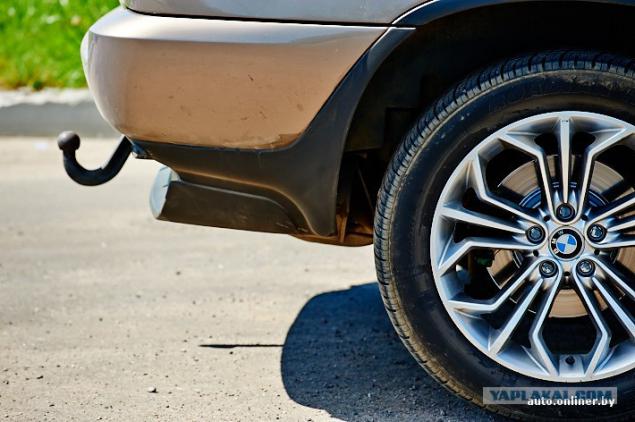 Salonchik not basking in the sun, it looks very nice. "Break" allow me to rest with my 200-centimeter growth is ideally located, but then the back is not so much space. Staffing audio too normal, I decided not to change anything yet - there's even a subwoofer has a factory. Inside, I like almost everything - ergonomics at height.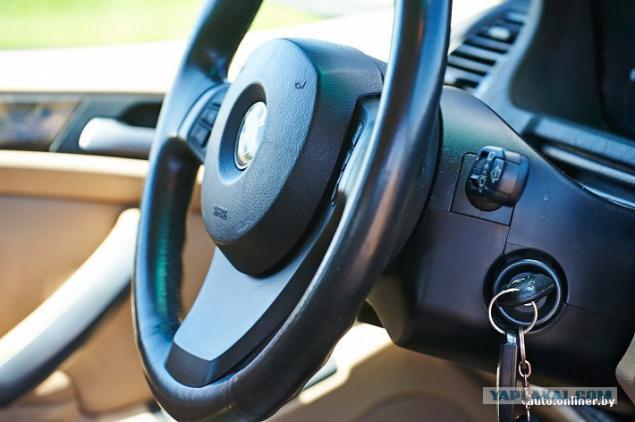 19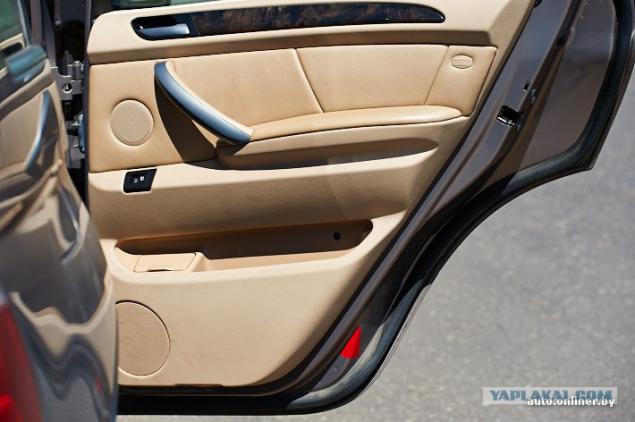 20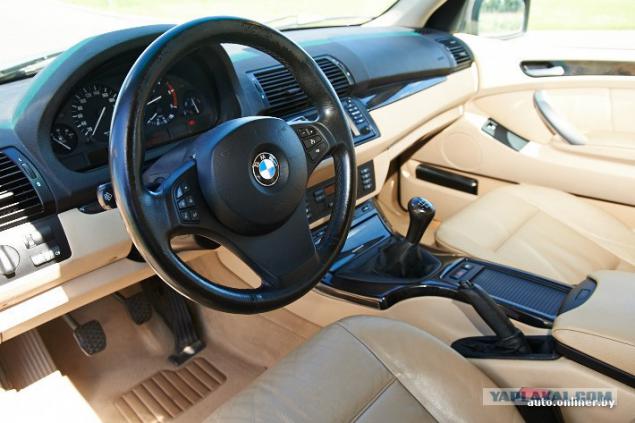 21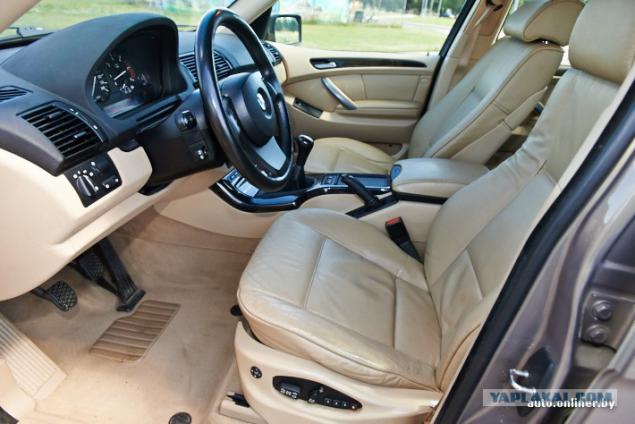 22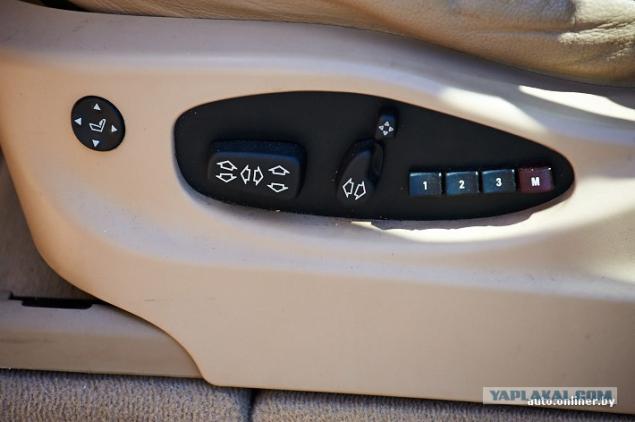 23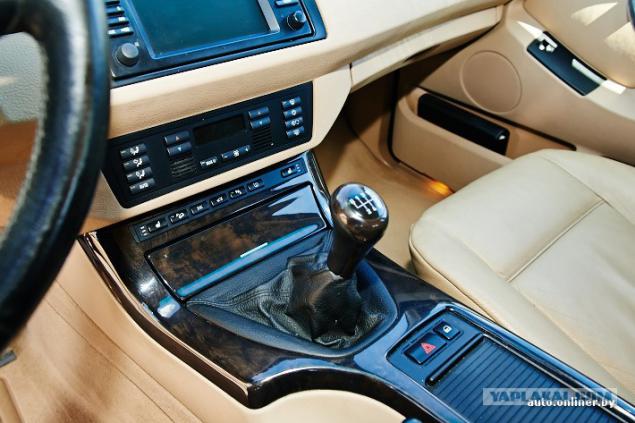 24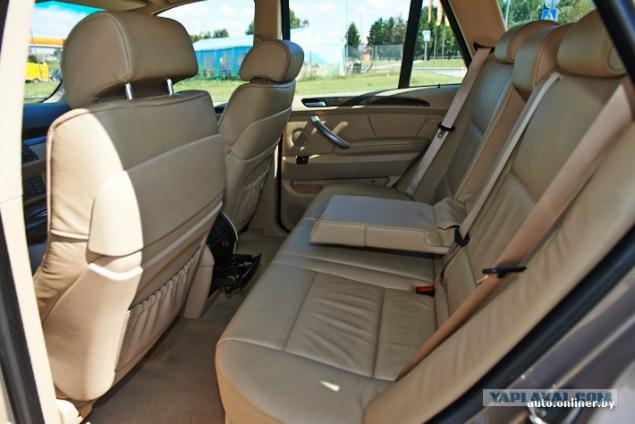 Externally, the car I was not so nice as the inside, but many called him the most stylish "Jeep" of his time, that I, as the owner, is very flattering. Maybe it is so. I personally really like the color, well, new wheels, which I presented to the car after the repair.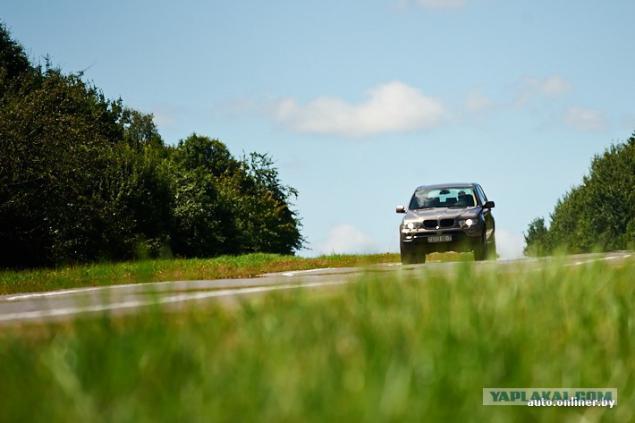 26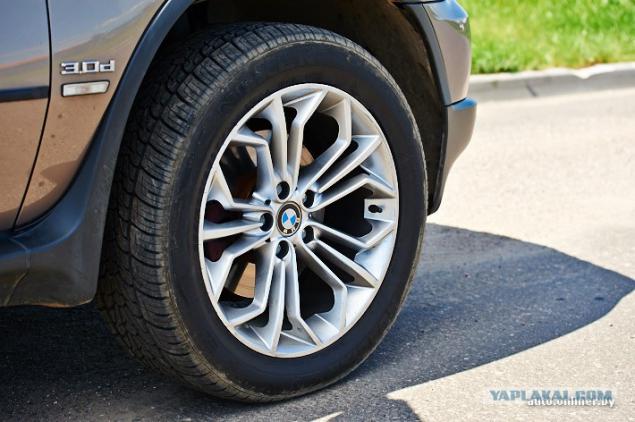 Management, like all BMW, to the occasion. Krenn, of course, but is confident. Perhaps the best behaved just Cayenne, although I'm not sure. Dynamics - is generally a separate topic. When I go around a 4, 4, all stares at the inscription «3.0D» on the wing (in my machine patched receiver "brains" plus the "mechanics"). One tried to disperse - 200 km / h blew off the plastic from the bottom. A 230 km / h the car stopped to go - a box over, it would be necessary to remove the limitation on the turnover. But in general, I rarely more than 160 km / h food - great expense. The city also takes an average of 9, 6 liters (according to the testimony of the computer), on the road - about seven, if you go a little faster than the others.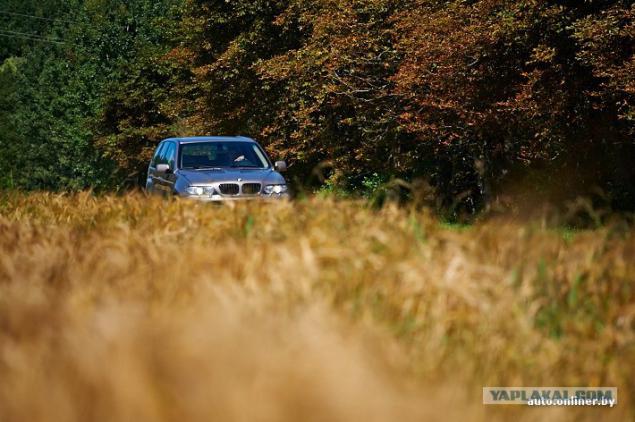 28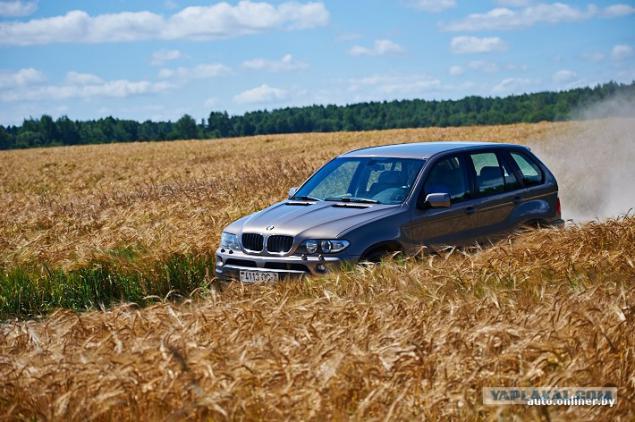 About patency can say that the X5 - it's not an SUV. But it is convenient to park. If we are to become not by the rules, then you can climb up there, where no one will drag the tow truck is not.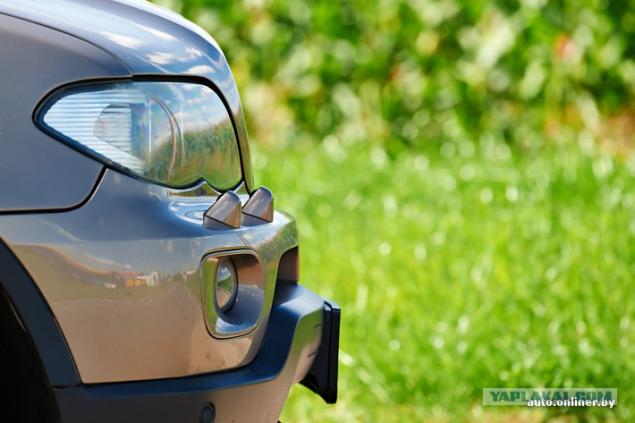 This machine adds flegmatizma with regard to the situation on the road. Everything seems much easier: just go, just rebuilt, all give way, and if not, do not get angry, you got - they are afraid their car hit a "jeep." Actually, I'm being on the road is quite rude and insolent that spelled out in seven rows of my ticket. Is justified by the fact that after he got, always miss the needy. Something like balancing karma.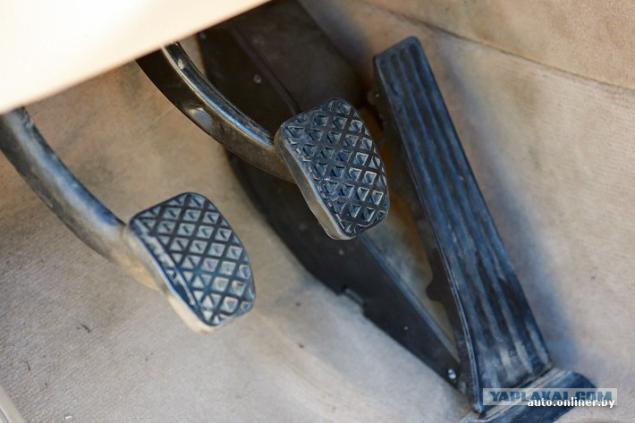 31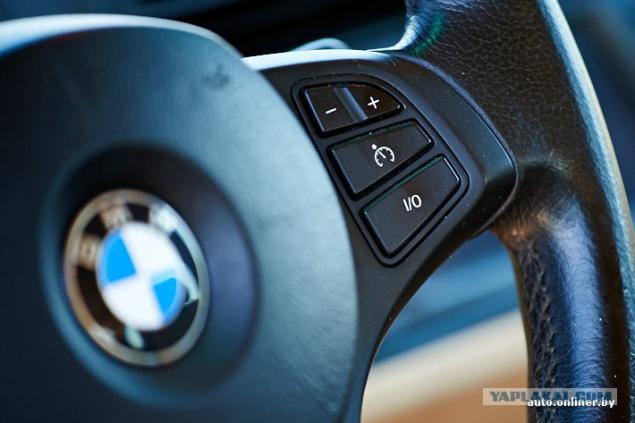 32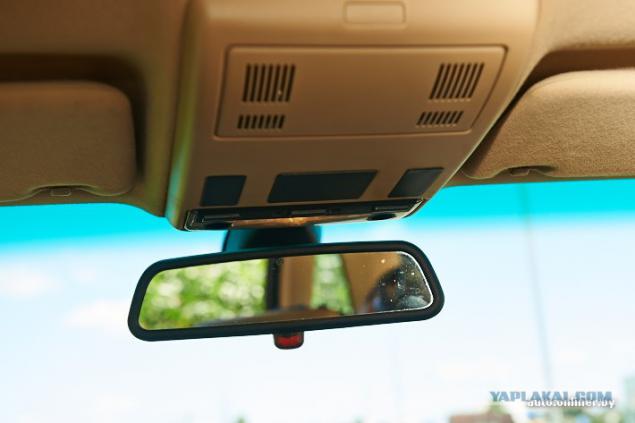 Talking about the price of X5, should pay attention to what I do not regret that bought new Kia or Peugeot, Volkswagen and Opel. Yes, I have no guarantees, but I did not whistle a window on the track. Yes, X5 expensive parts, but I can travel around the park Chelyuskintsev in a downpour, not to mention the winter. Yes, I have a big expense, but at 35 I have in the cabin can be frozen, even in a sweater, and -35 in the car starts and drives without a board to "nostrils". And yes, I agree: it is better to take a new one, than b / y. But you need to order F15, and not take credit for Logan.
source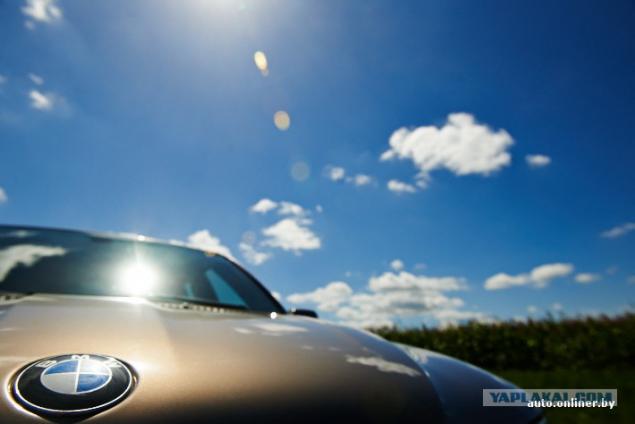 Source: