Just recently, the acting Head of the Department of Construction of Moscow Andrey Bochkarev told the press that the construction on the site of a new metro line is almost completed and promoted accelerated pace. He also noted that the site will be put into operation as early as September 1-2, 2013, and will train here ... But after seeing the photos in the continuation of the post I have only one question: "How ?!»
8 via the photo via ntv.livejournal.com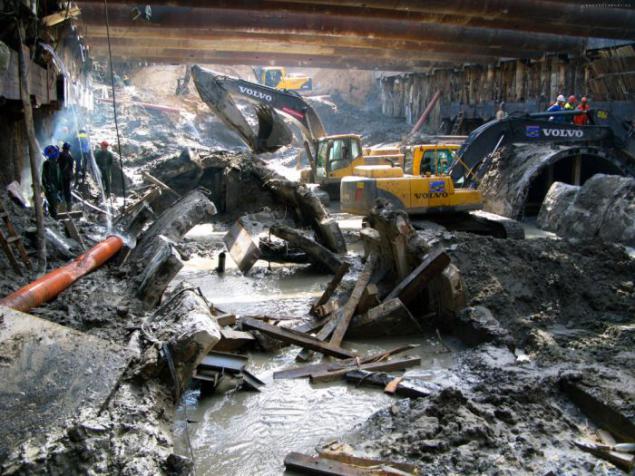 Little explanation from insiders: "build two tunnels, started making sboyka between them - to remove the tubing. And as it climb! :) In general, the removal of soil in the tunnels with subsequent drawdown tunnels critical displacements rings (up to 15 centimeters of each other, according to available information). Pieces of tunnels 50 meters otbutovali, then it all oburili top perimeter and began to dig, the benefit is not very deep. Well, here in the photo - got to the bottom. "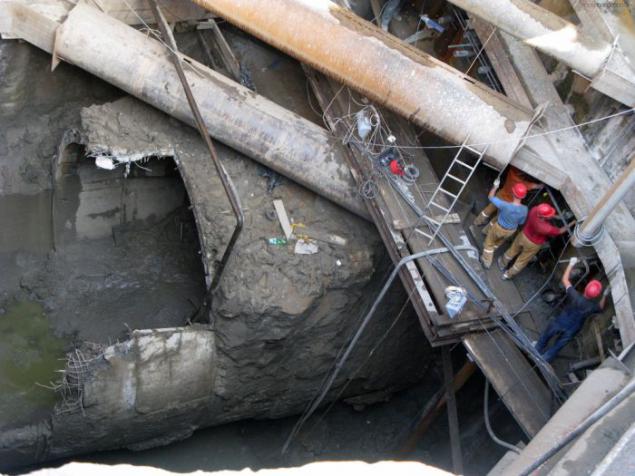 03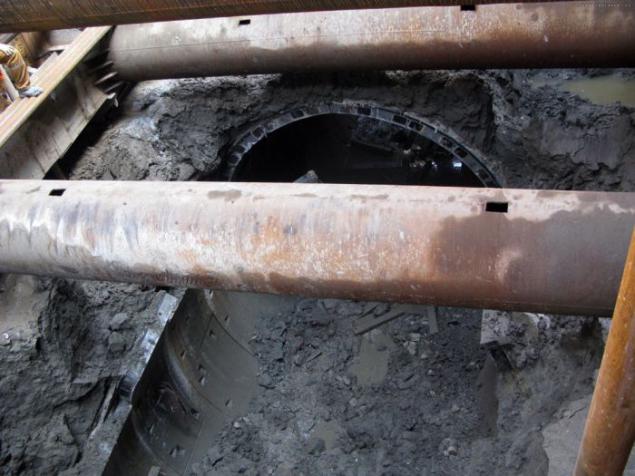 04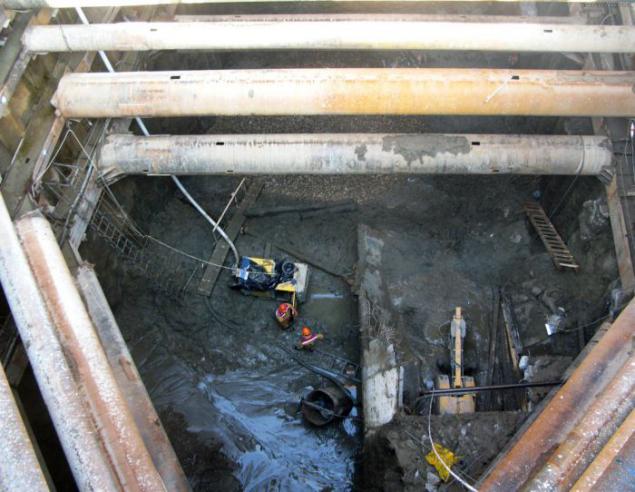 The eastern part of the excavation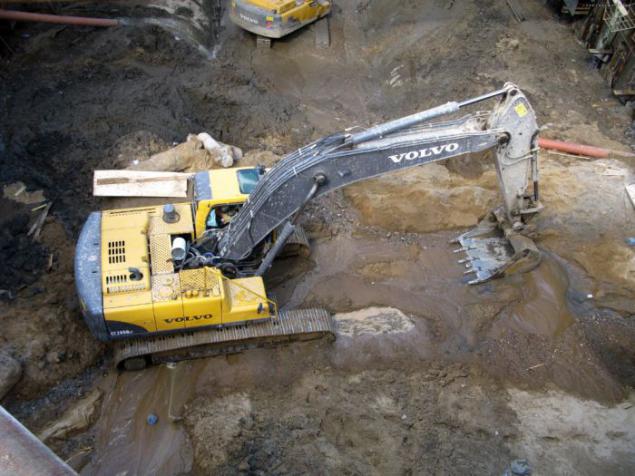 LUT. Congresses camera left.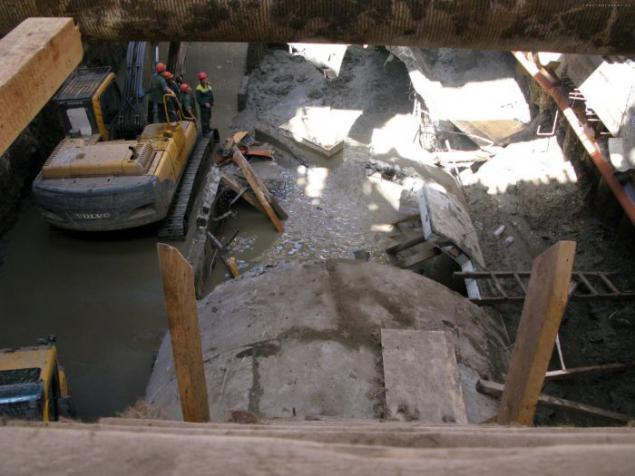 Workers hang pump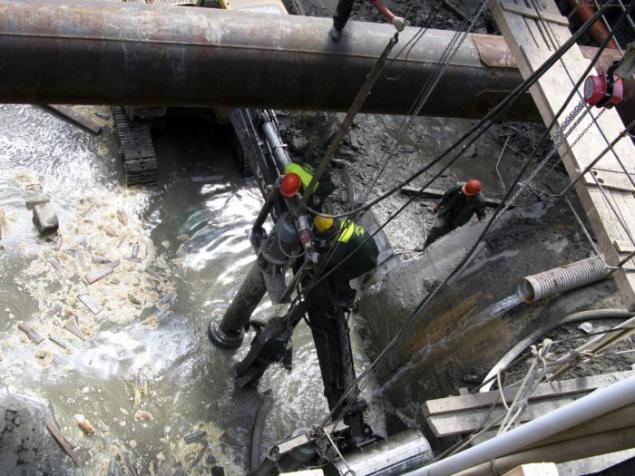 general view towards Vyhino.
Completed an accelerated pace, yes ...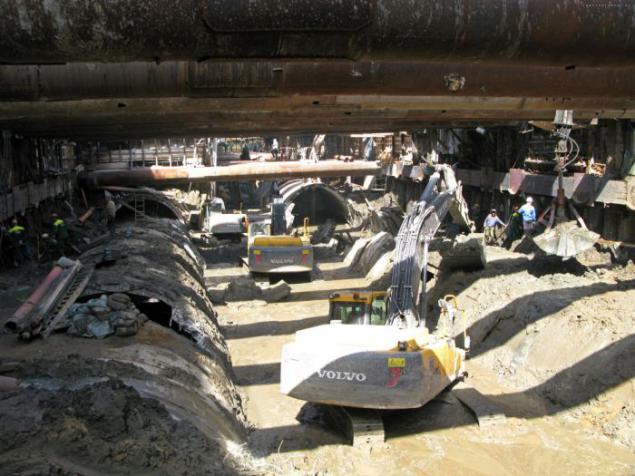 Source: