Recently, the Internet has such information, which quickly scattered among all ... However, this is not true (
Here's a fresh story. There is nothing terrible, but just an illustration of how any duck can become popular.
In one of the groups in VKontakte was added a small tip that actually mean the colored squares in different tubes.
Here it is: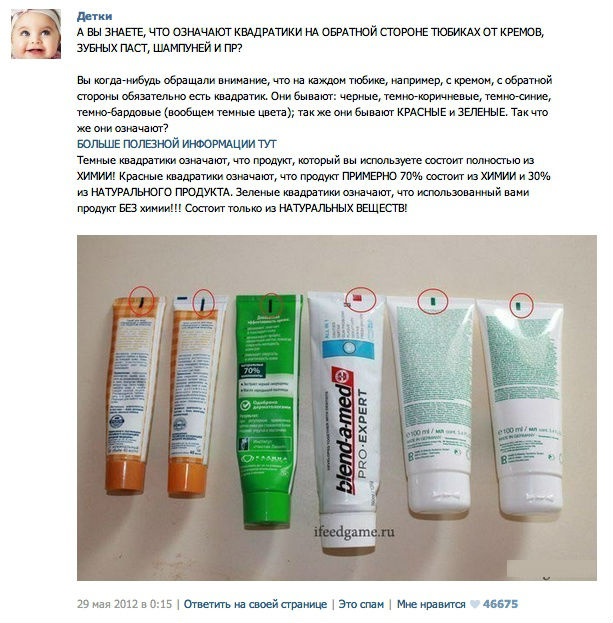 More than 46 thousand people put "I like».
Another 23,000 memo shared with my friends: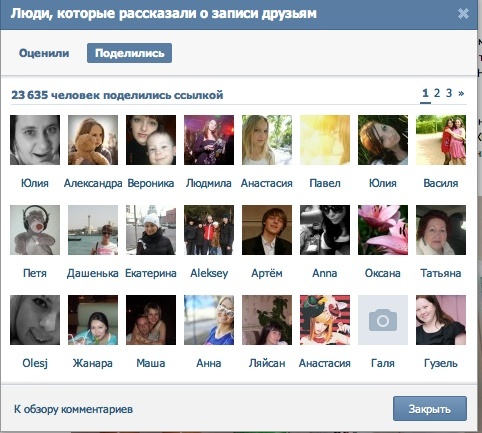 Some started to panic: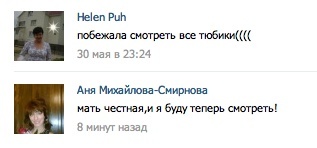 But in fact, these strips only indicate the following:
These labels are used to cutting machine polyethylene recognize the incision and adhesions.
This label is always very contrasting color from the palette used in the design of the tube and absolutely does not mean anything.