This story took place in northern Germany near Dornum.
William Booth about anything without knowing the evening went on his budget cars at a speed of 100 km / h when suddenly, in the wrong place, he darted under the wheels of a big field hare. Hit, crashing, shock, inhibition. Wilhelm looked at the car - everything seems intact. Hare looked - no nowhere. Still missed - thought, and went home.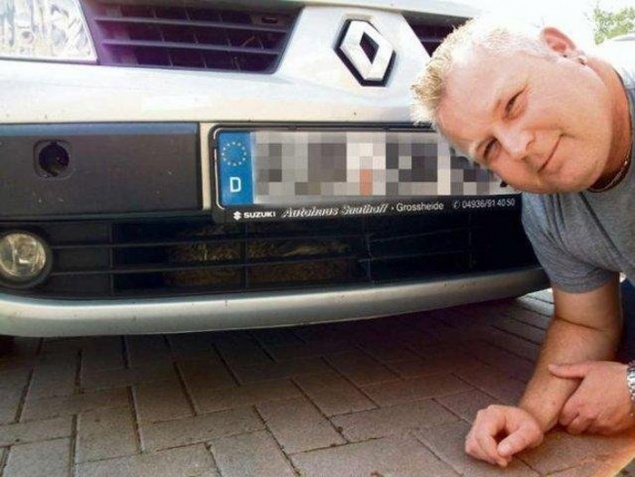 The next morning, the wife of William - Sandra just going to go by car for shopping, as uslashala rustling and poskrebyvanie under the hood. Called her husband, ready to cast marten (sable love these relatives of insulation from the cable nibbling) and then rabbit eyes look out from under the bumper. In a collision rabbit punched plastic grille, which closed behind him again. Came to, walked around, bored * and let the will of scratching.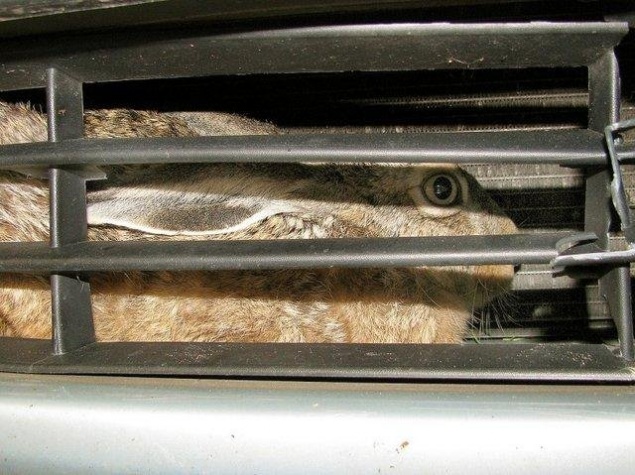 Sandra had been fed grass hare * and they went into the studio. In Gdańsk masters familiar - the hunter. I heard a story - just ran.
Pulled a rabbit by the ears * of his prison-savior and in the country at will released. Eared jumped into the field as if nothing had happened.