From the post of Karelia, it is a continuation.
Arriving from the White Sea found, surprisingly close.
For the year traveled many megalithic structures and even found traces of drilling tool by which my ALADI none could explain.
But all in order. Tool at the end of it, you can understand that approaching a climax.
95 photos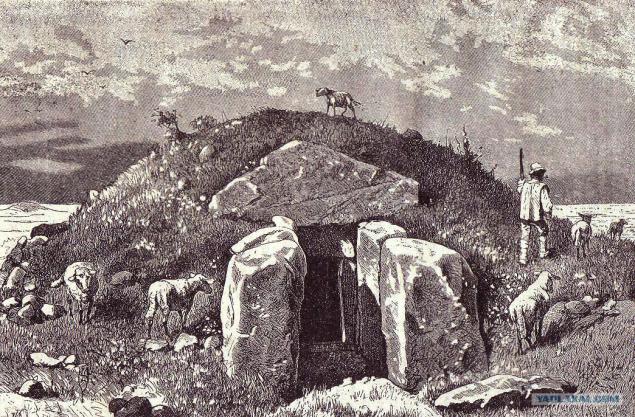 Externsteine- Stoyatsie stones.
The place is known more for 10,000 years as a place of worship and ceremonies.
Walpurgis night May 1 held at their base.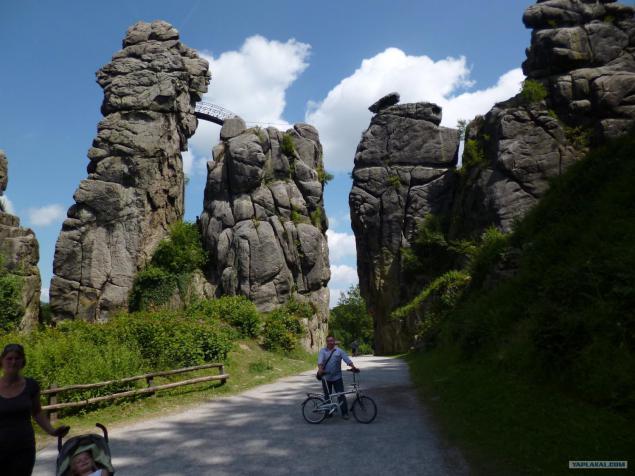 I do not mind pixels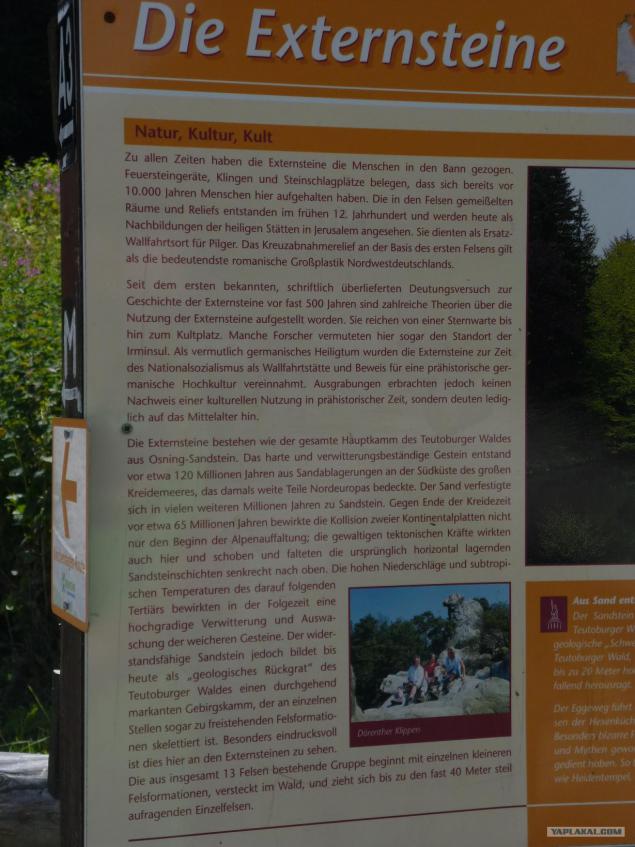 I will try to save your time and spread, only the ground.
I then gigabytes different angles ...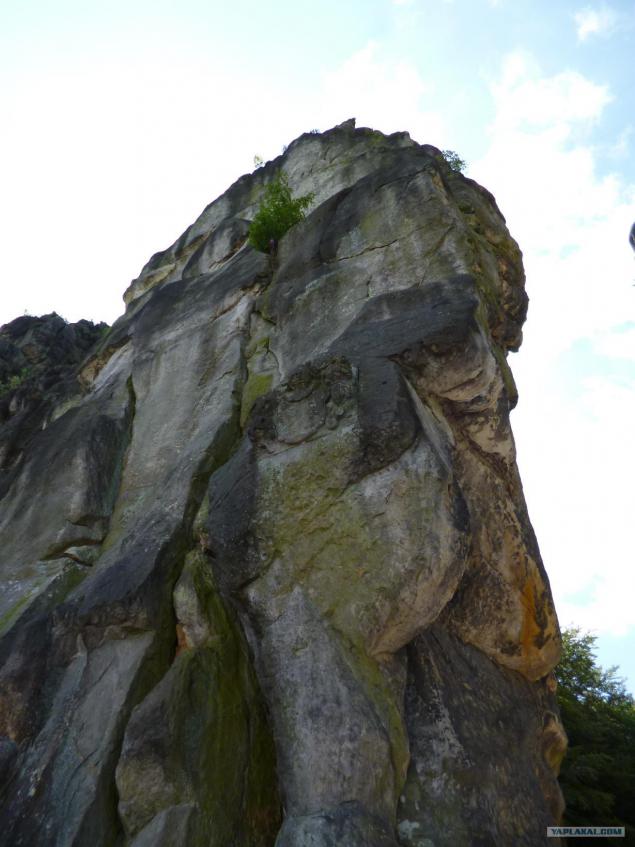 Sarcophagus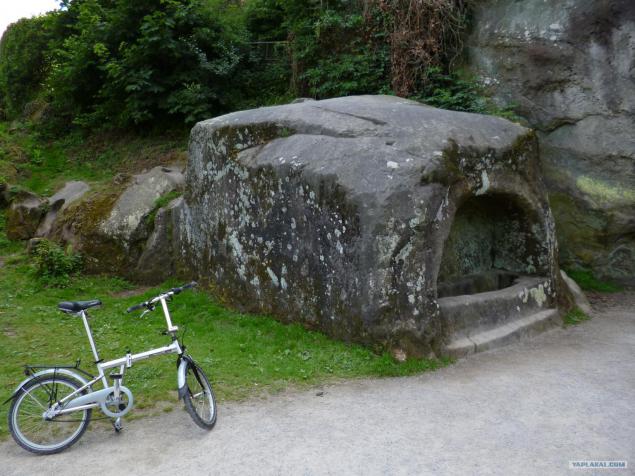 Why do you want to call it photographic plasma (for cuts)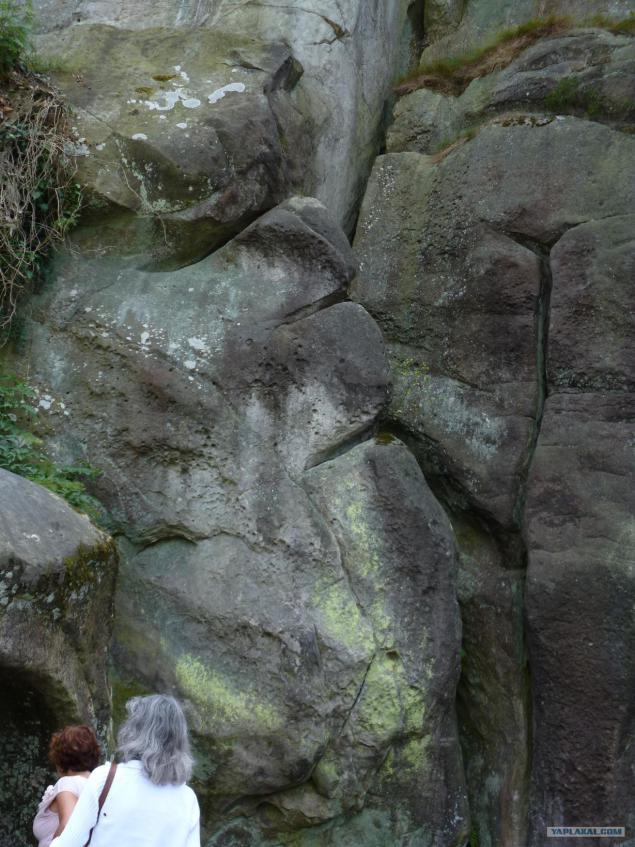 Bear stone.
A good view, very similar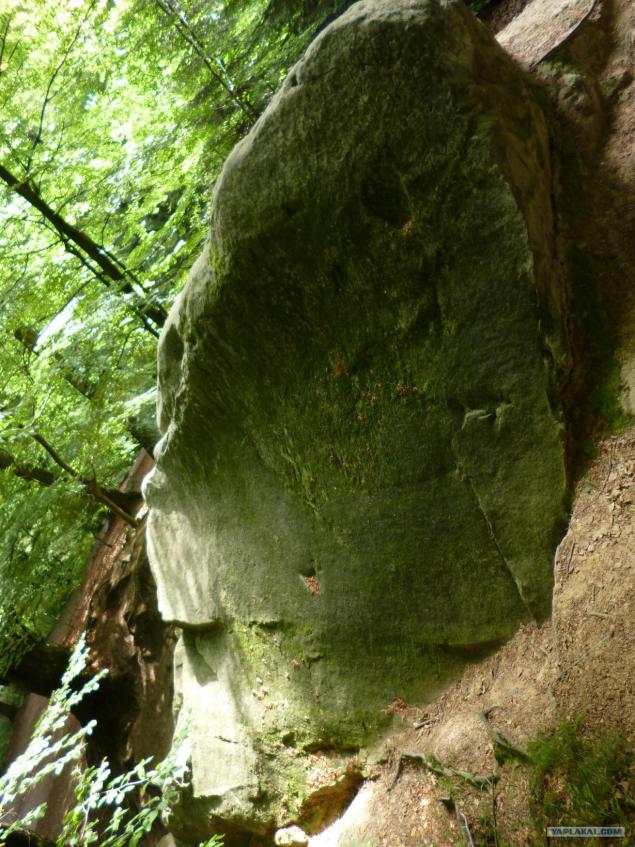 Here's a front imprint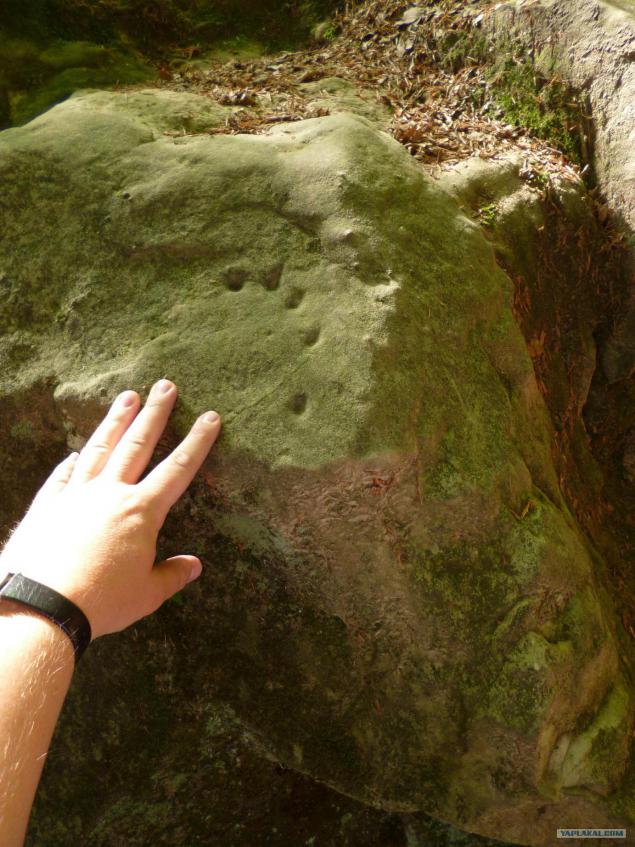 Actually on each object should be a separate post, because there are all sorts scattered altars poreziki, pebbles ...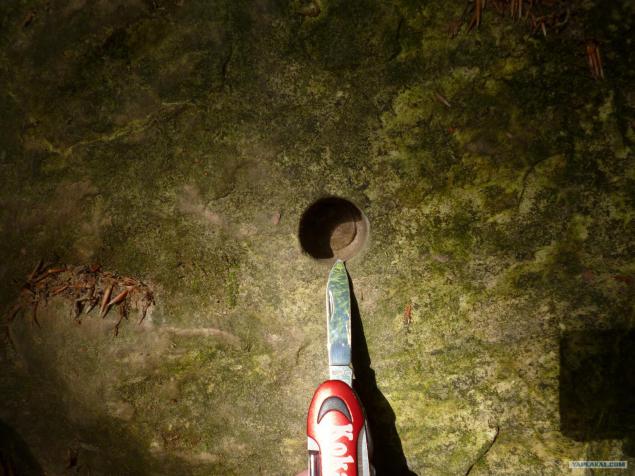 This maze I unfortunately the first time did not find, but met in Karelia
We had a network
bzdanut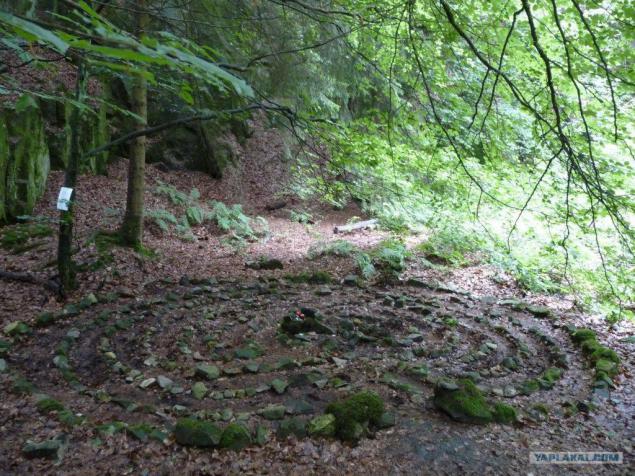 Let's move on directly to the "Road Megalithic Culture»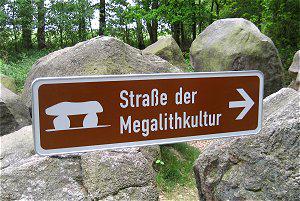 First, for safety.
All that we see is "gnawed skeletons," because the space between the stones were filled with small top and covered with a layer of earth. Reminiscent of a modern construction technology: as frame filled with bricks and facing ... just everything archaic and up fucking huge stones.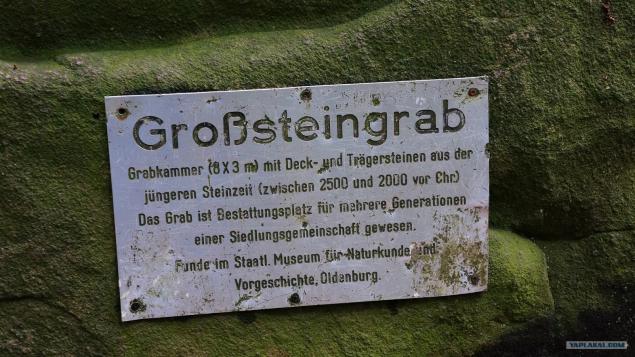 Paaapina docha.
And she poduret and take pictures on the nature and magnitude of the Pope for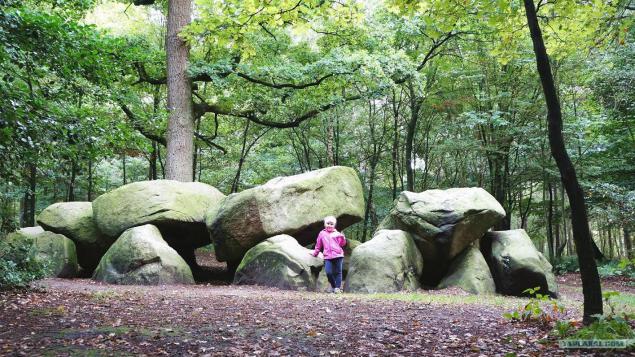 ALWAYS EVERYWHERE oak and birch, for how.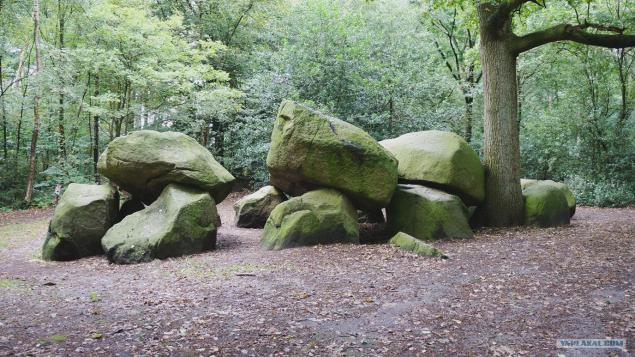 Around the square there is a "fence, fun for the kids to run.»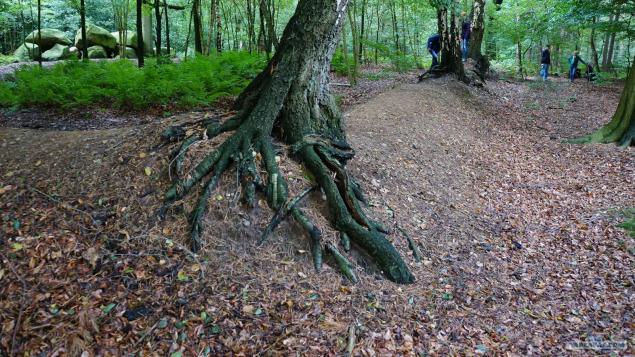 To be honest, I do it "with malice»
All of this, what would our people can adopt a positive experience for blagoustroistvu similar attractions both for themselves and for all.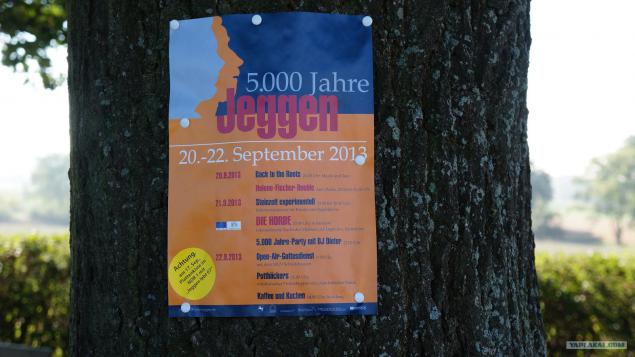 And the truth who does not hide.
We are at it do not look, passing and passing ...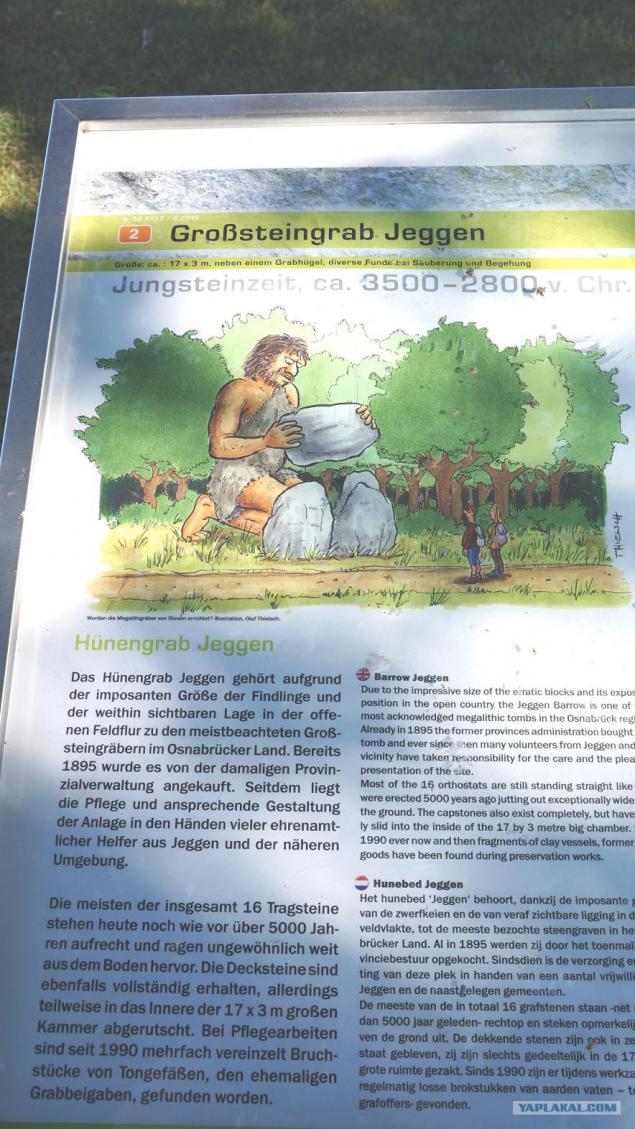 ... The only difference is that the proportion represented by the stone to man "slyagka" differing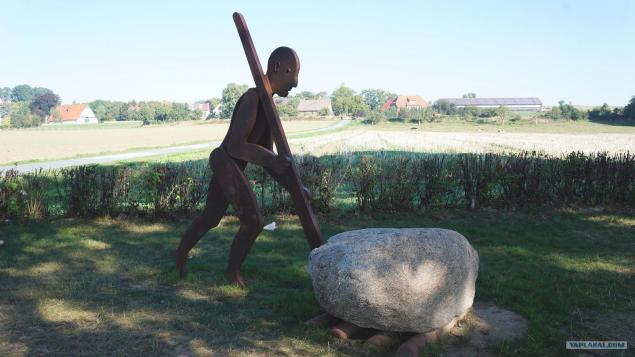 ... I certainly do not, "the tall blond with blue eyes," but do not match the size of the stones ...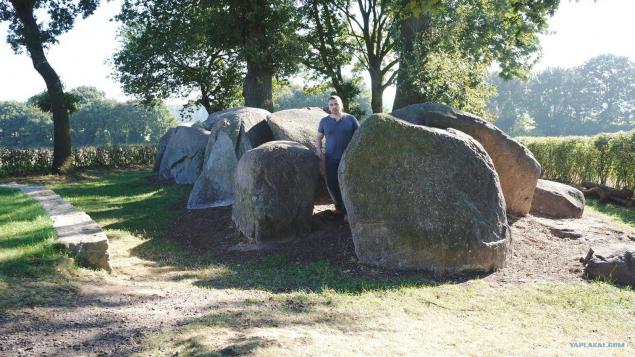 Such an owl's head, who sees?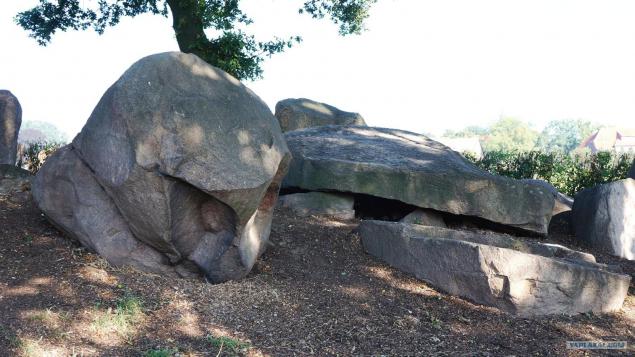 Oak keeps Earth's axis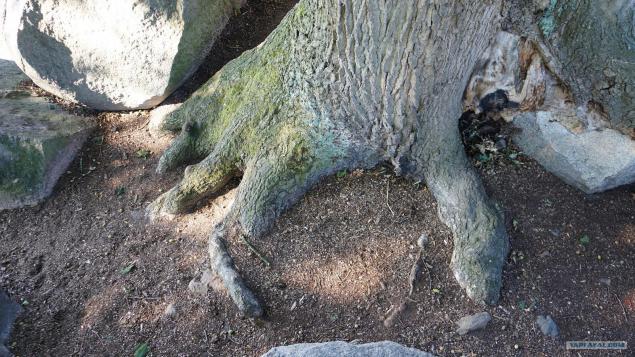 This building is considered to be preserved as much as possible ... I do not know, I've seen and more whole, though ...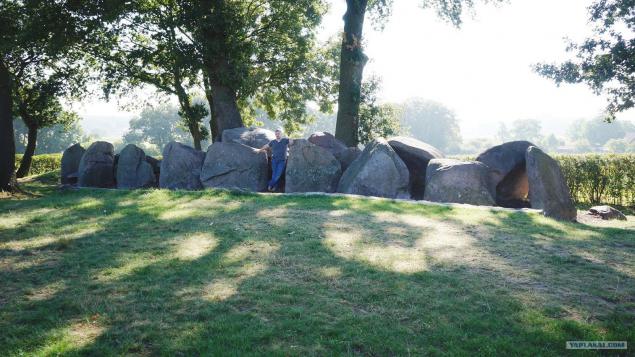 Act sleduyuschiy- Menhir Osnabrück.
By the way, before there were objects from Detmold, Damme, Osnabrück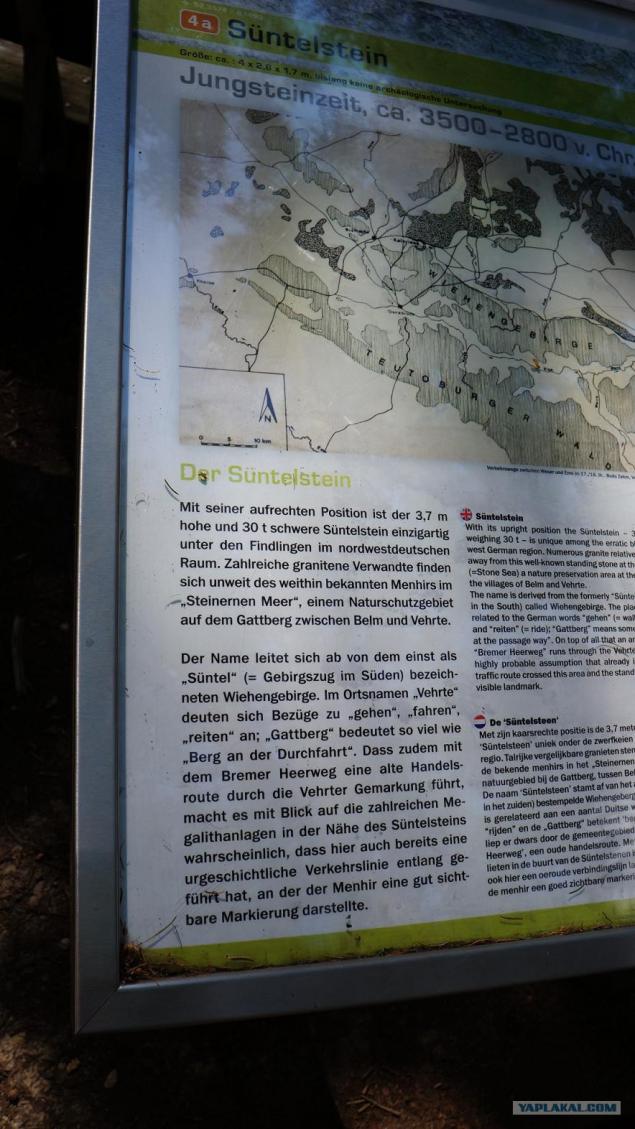 I think that the information in German is not much complicates the perception.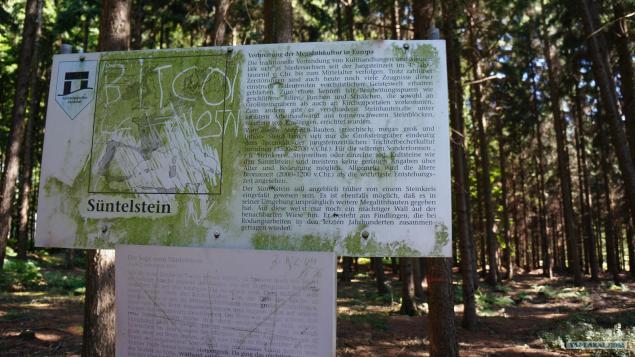 Well, not the object itself is mediocre. Back view.
Front view.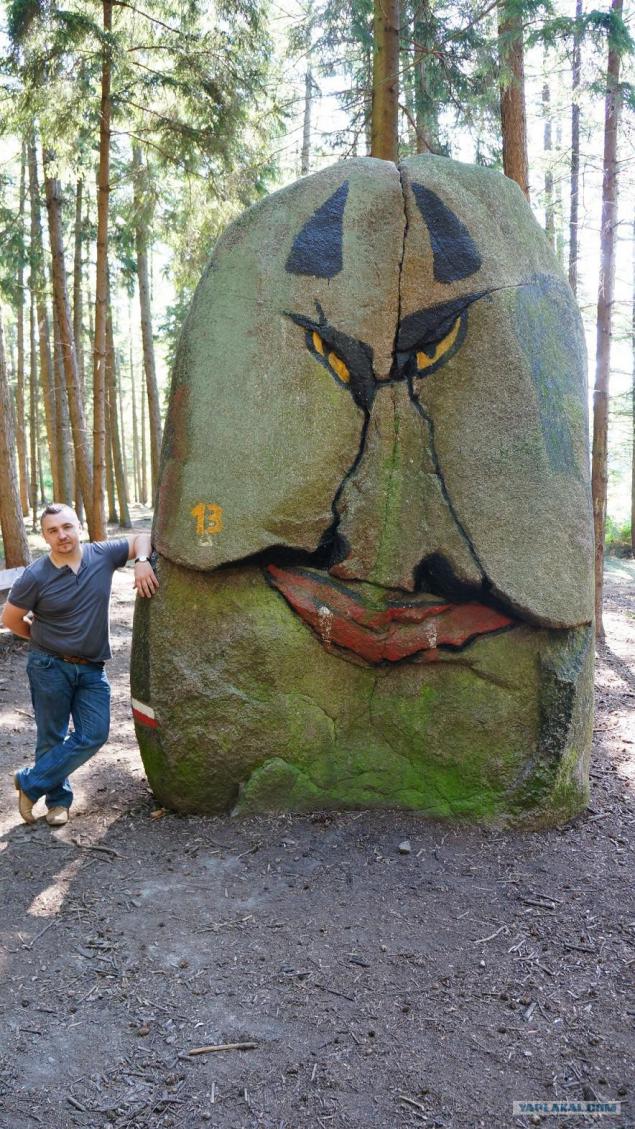 The colors are marked reliefs.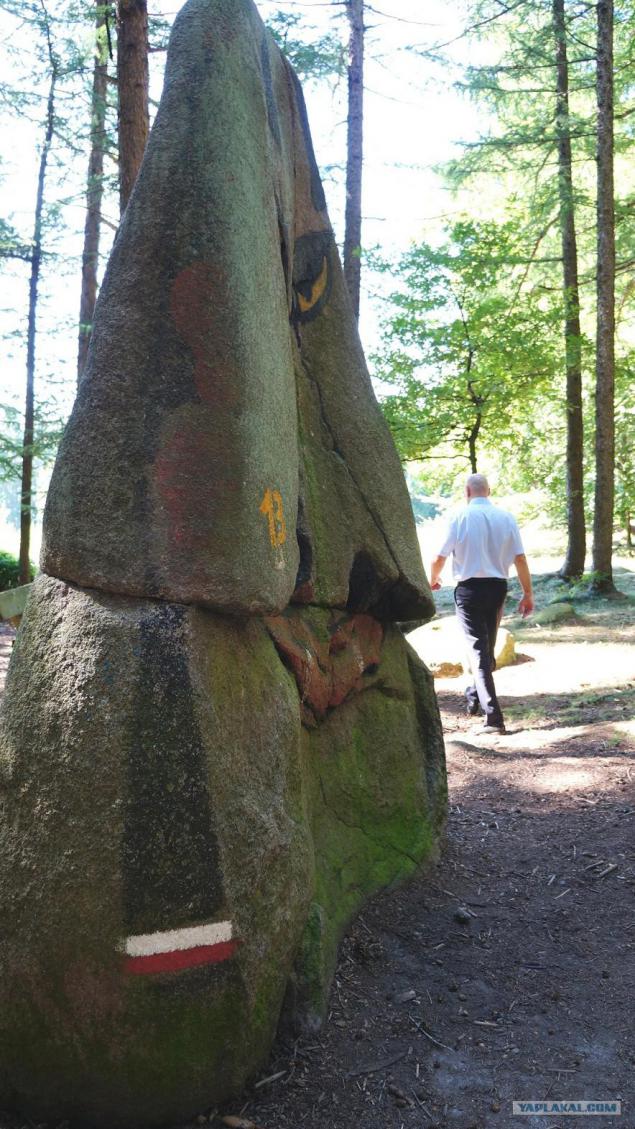 ... And all this in the city, but the place tiiihoe-quiet.

In general, we saw that the stone is in a complex planted young forest around the bombed something that is sprinkled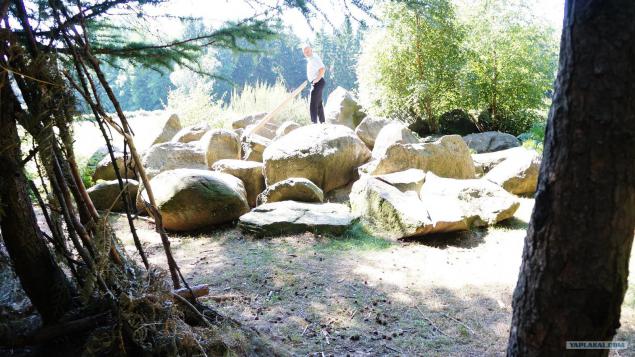 NEXT
These stones are the same ogromadiny, but different from all I have seen. Stones roll, a rough cut, and a few kilometers from this place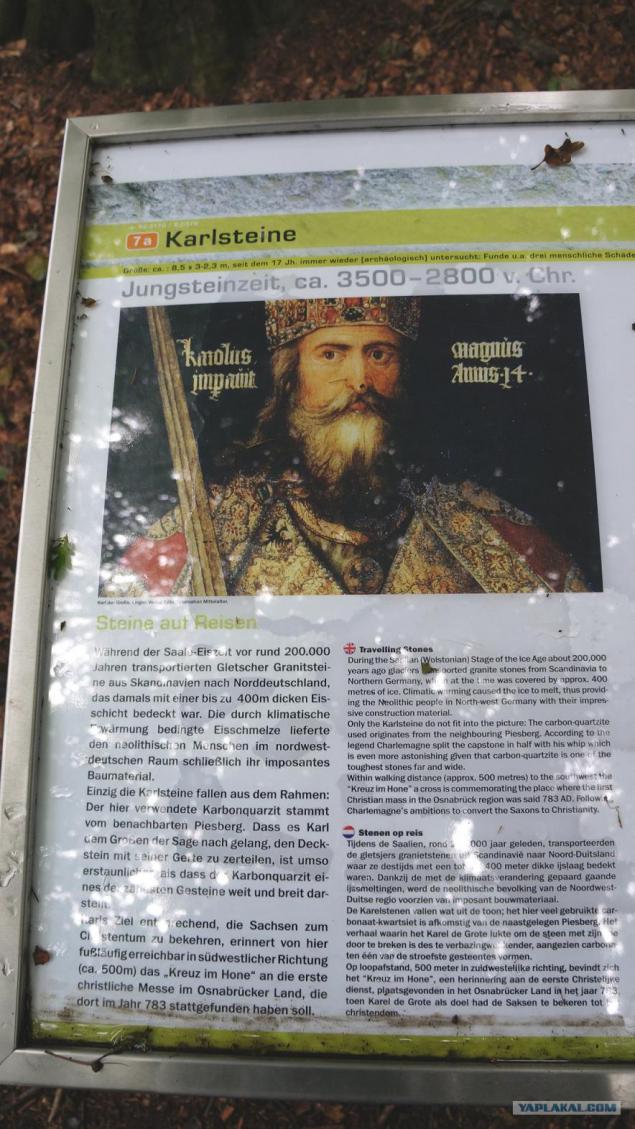 INFA
Pay attention to the dating where you are the official dates have seen in Russian history?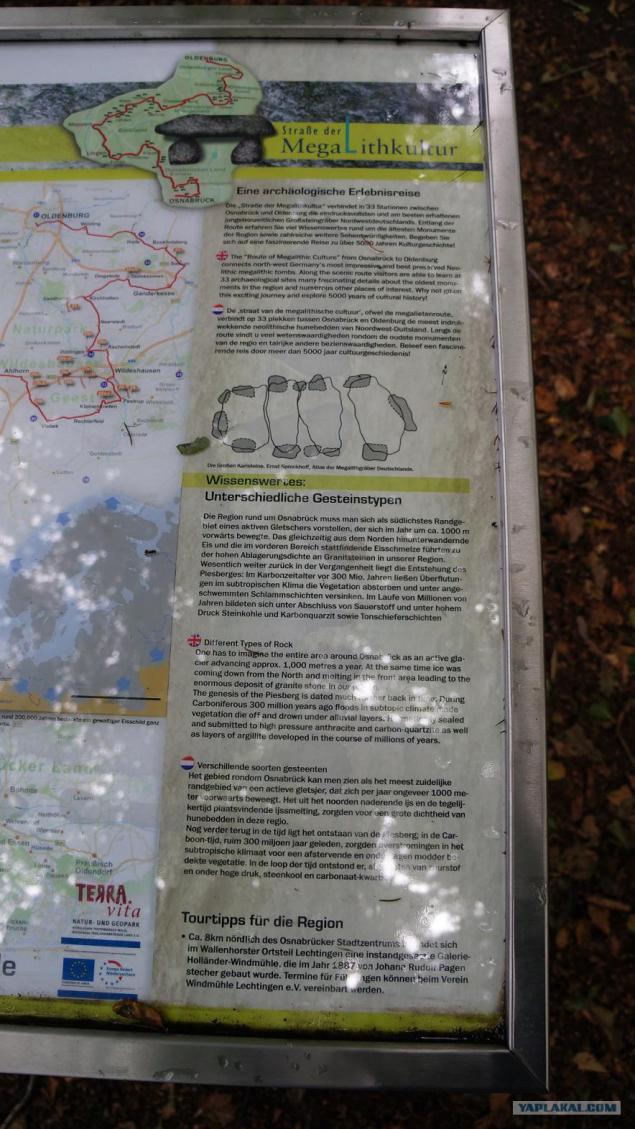 Sami stones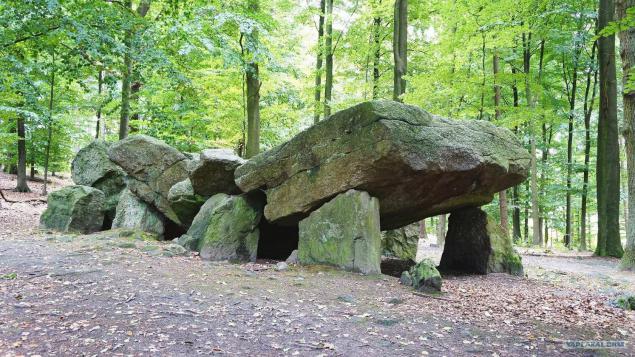 Litzy to scale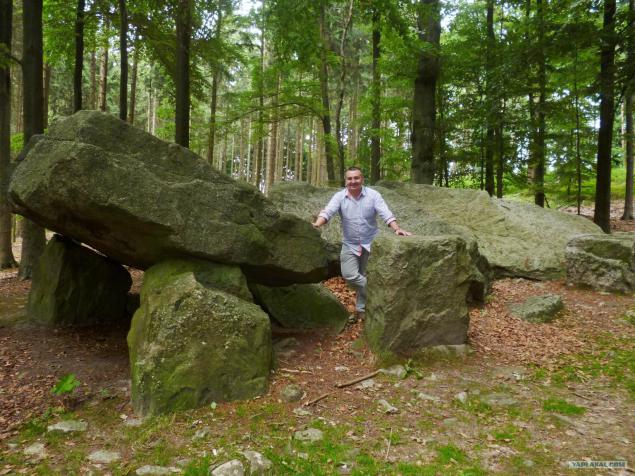 and without litzy
It okrestnoski Oldenburg-a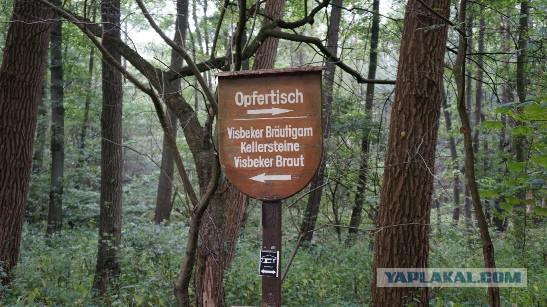 The figures are impressive!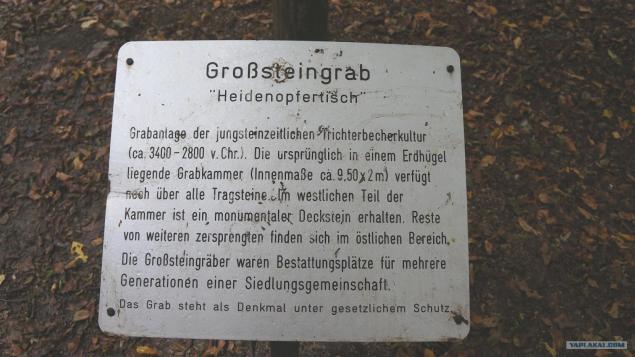 The figures are impressive! And of course near Oak.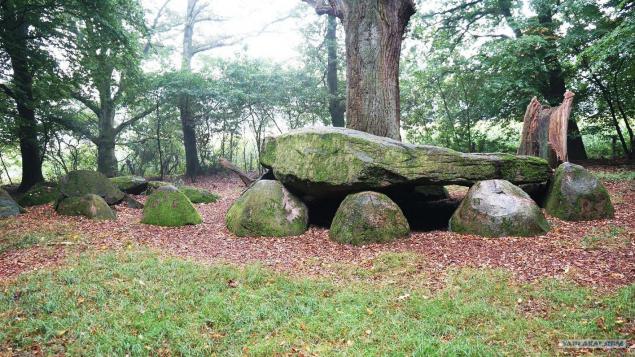 Another view.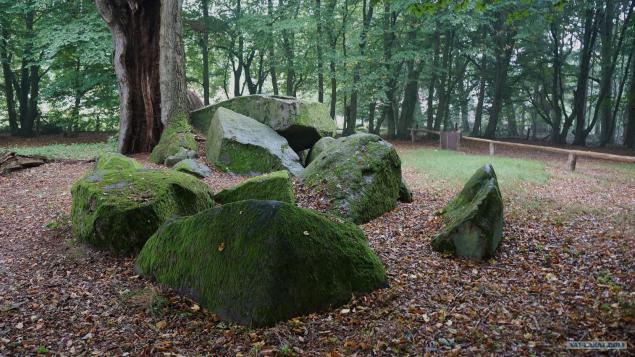 Aunt and uncle in a lot of walking with grandchildren.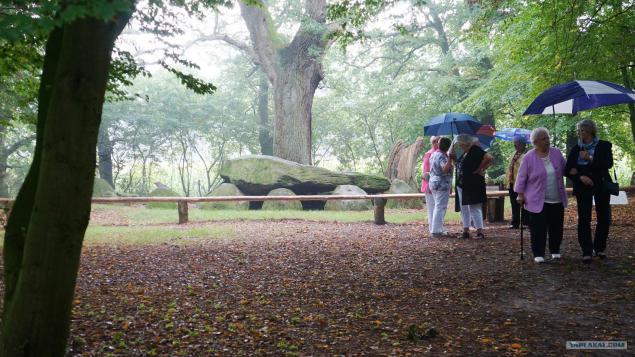 He took off his green coat, and there is an interesting drilled (I do not claim that there is "high tech", then there will be something inexplicable)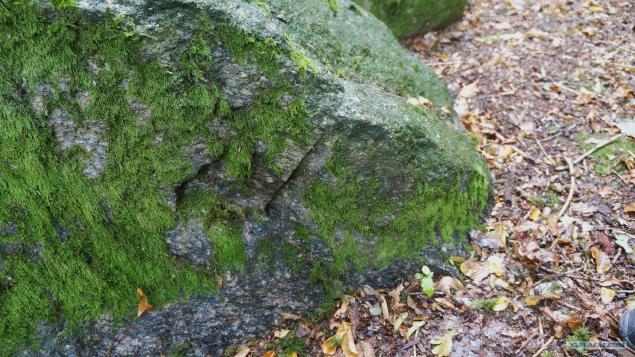 Another seemed ...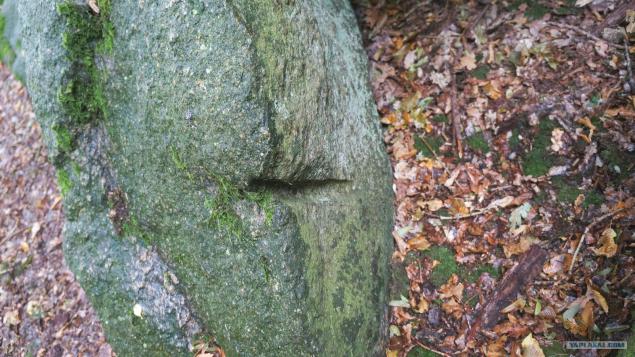 Not far away is another dolmen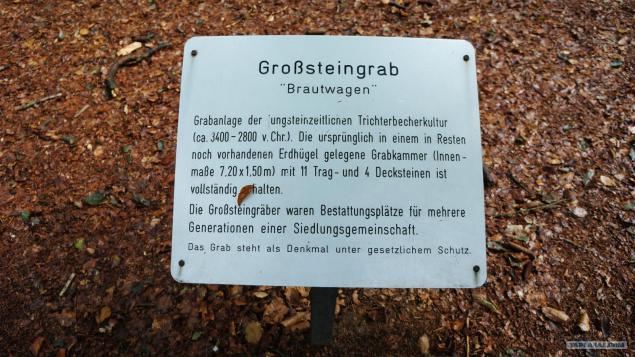 By shYrshE
By bolshE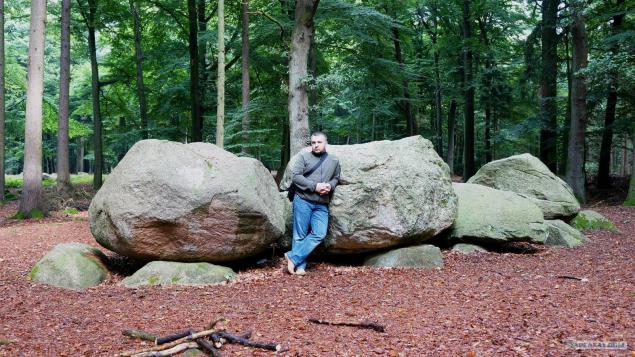 Rulle
Here anyone say anything, they say wood, water, but no it is not a man, or even a tool.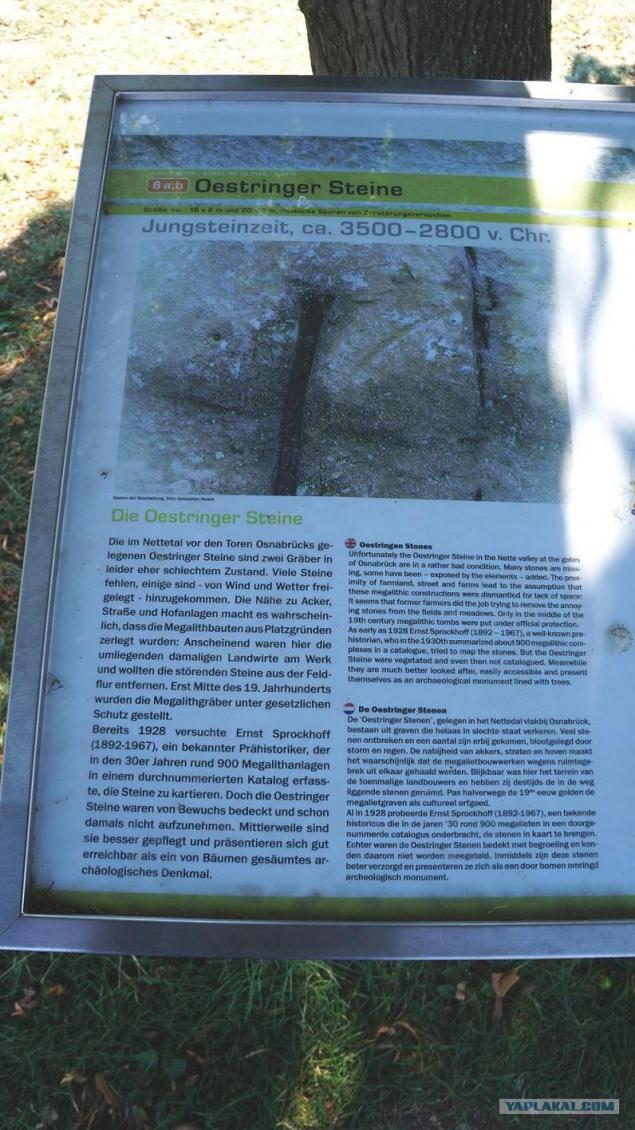 With this uncle knew personally, in the end I will give a couple of links to German sites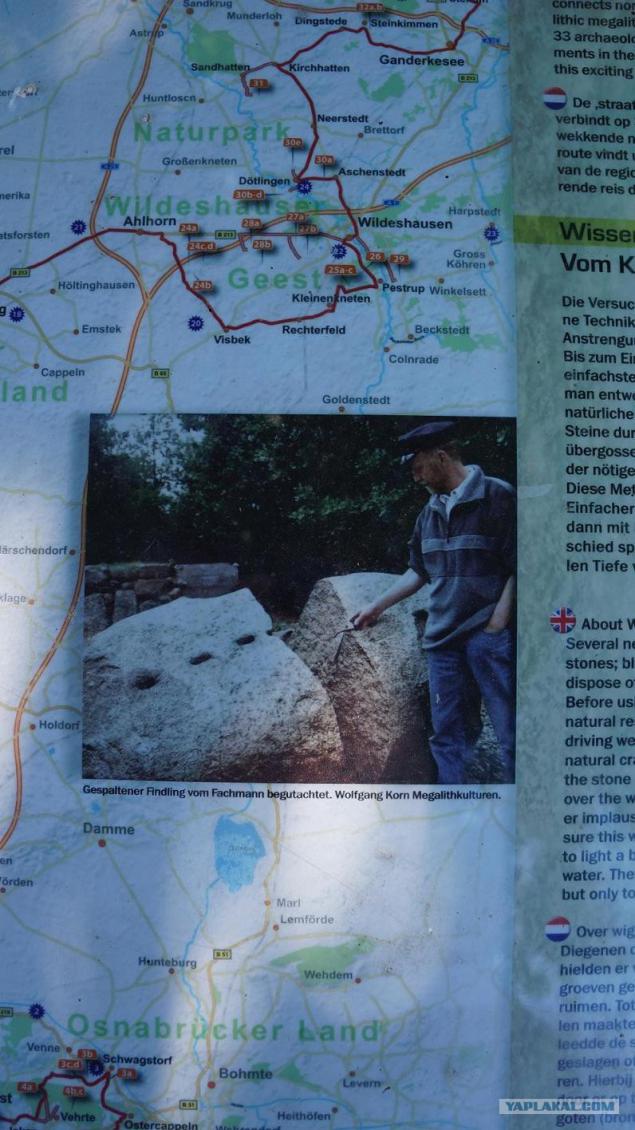 After stripping, the outbreak has highlighted the drill holes in the hole More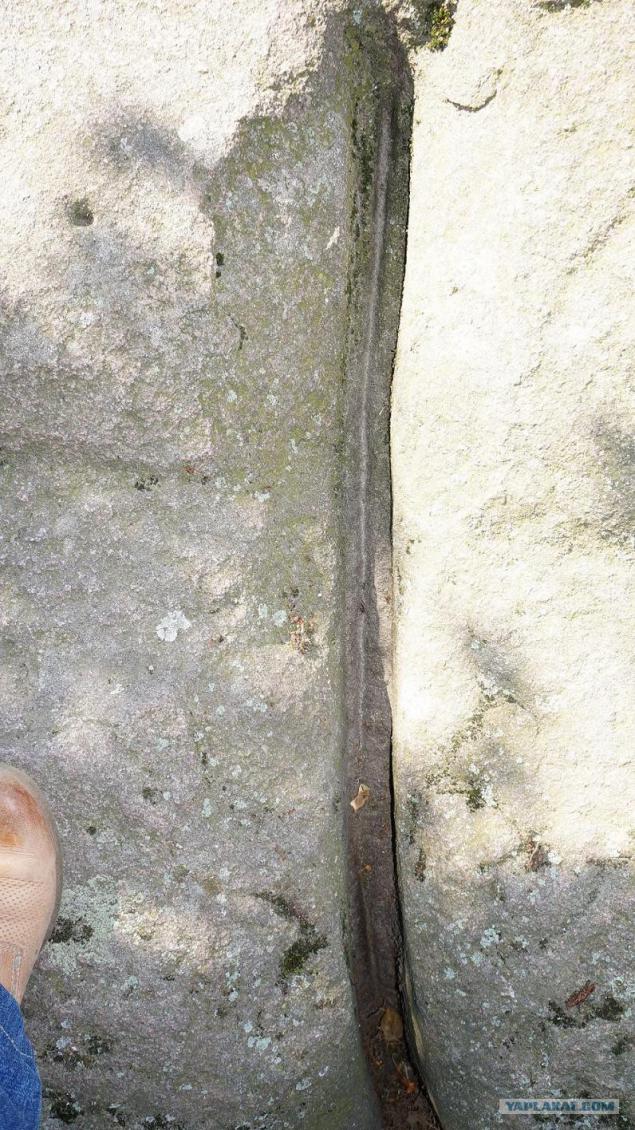 Immediately he processes glataniya dust and dirt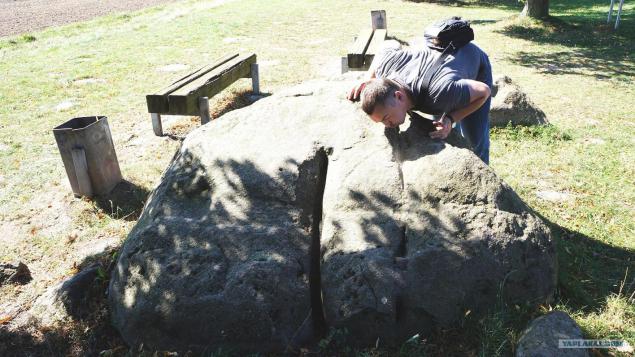 Certainly all angles and details do not spread much easy.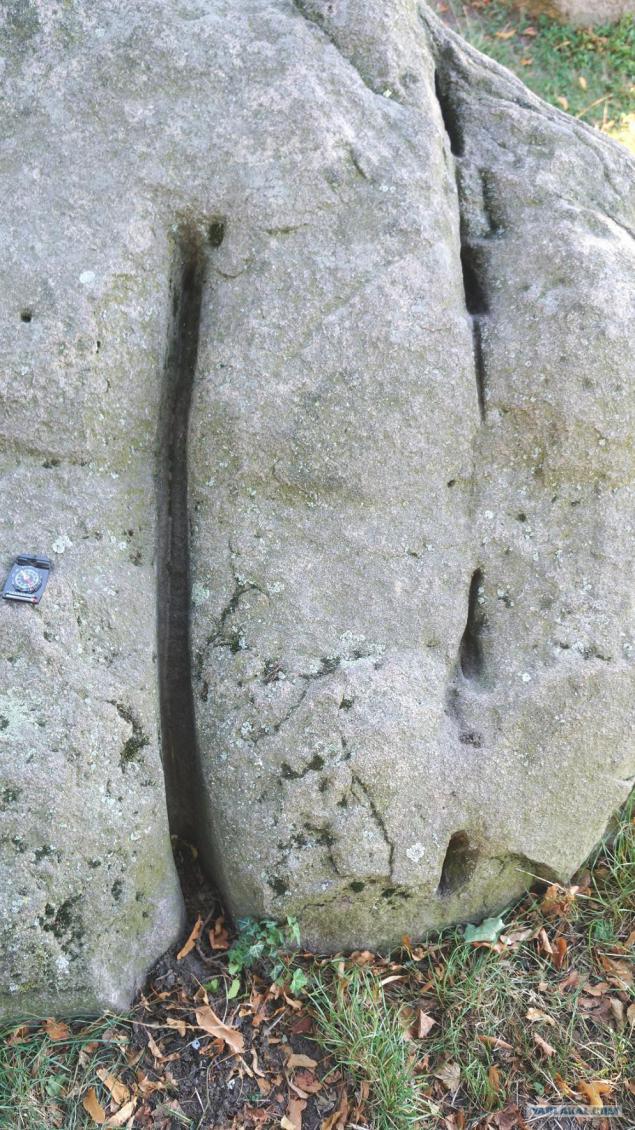 Well, that's so peacefully buried "shkolota" in a small, flashing plastic box.
That stands in the middle of the village Hilter / Osnabrück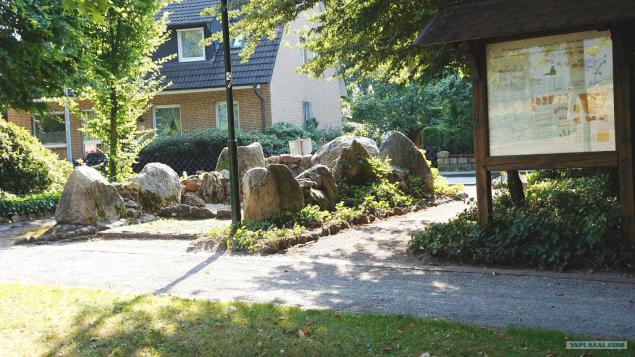 Not very readable, but the main choice is clear
Well, a couple of angles

Well, a couple of angles 2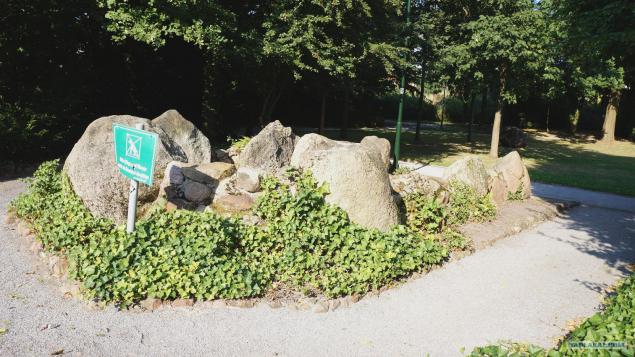 Ksozhaleniyu not find a photo of this building infoy ... well seen in the background on blagoustroistvo ... and of course Father's pomoshnitsa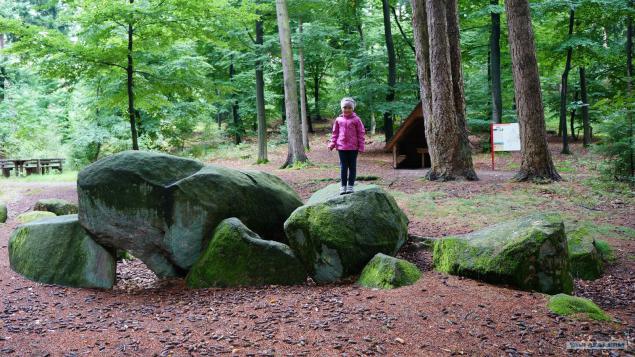 It helps tries.
By the way before you split stones medieval technology, it differs from the one or two Maxim drilled and then fracture, which are on the photo and I will show below.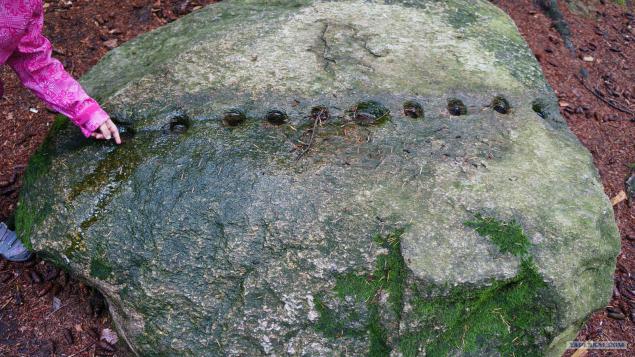 Docha roam the land faster than I managed to move the camera and find the best camera angles ...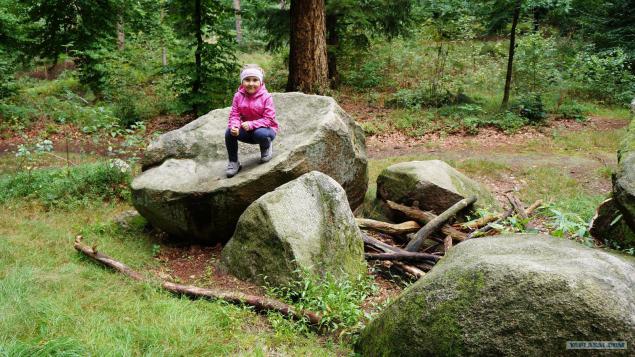 My friend lives 500 meters from the stone, and it was never seen again.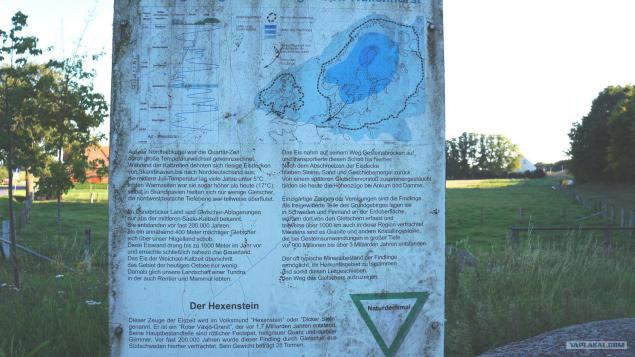 In larger.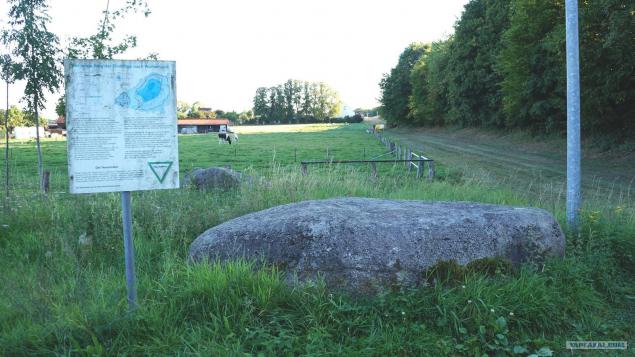 Well, quite hello.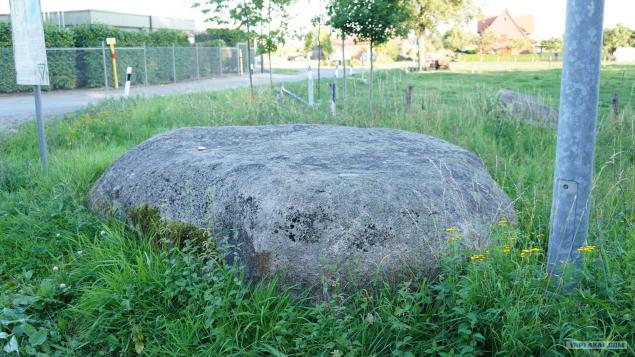 By studying and finding objects understood the essence of the expression: "Step aside and ...»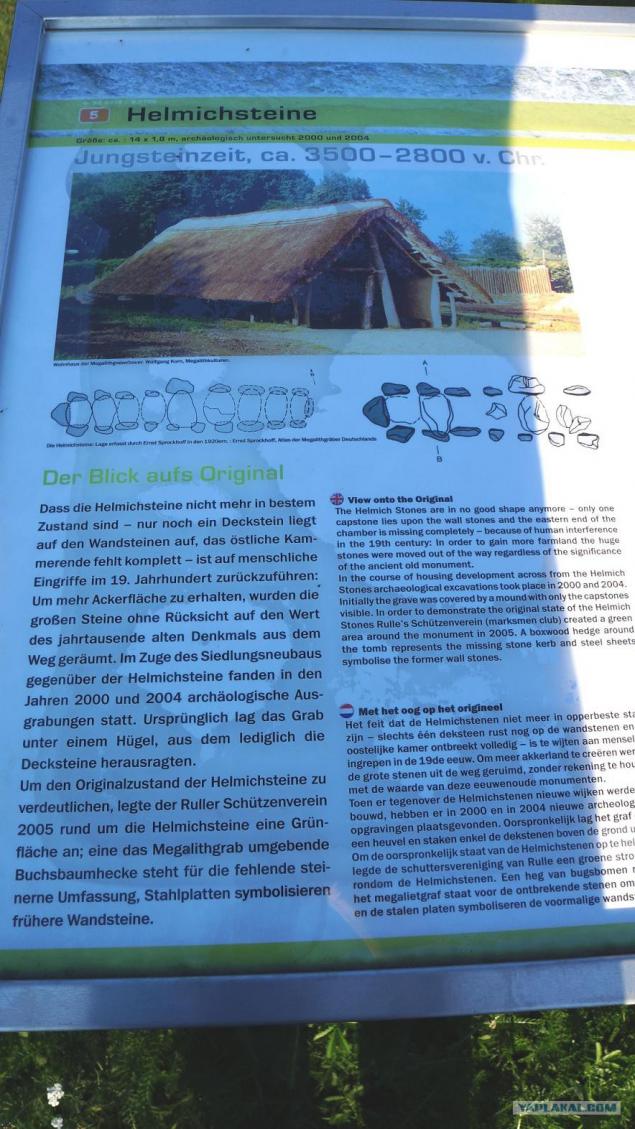 By studying and finding objects understood the essence of the expression: "Step aside and villain, hello»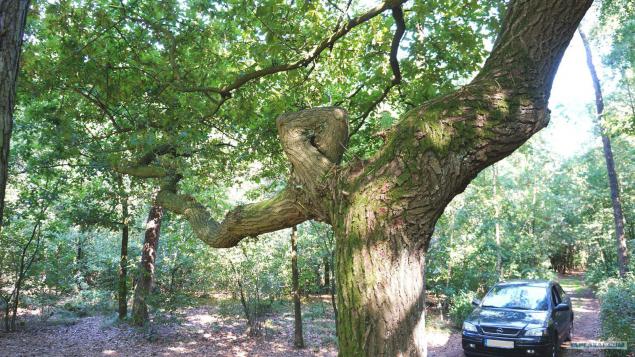 Previously, they were not as deep, but it goes on quietly. This is a place we both impressed and type in a way that did not want to leave.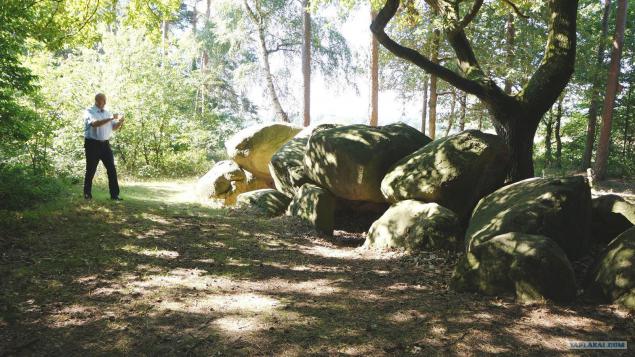 Such stones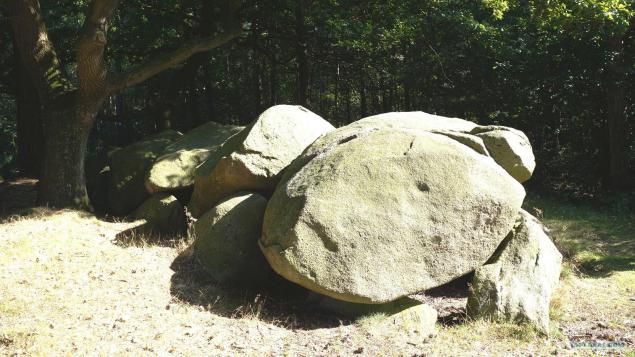 Such stones 2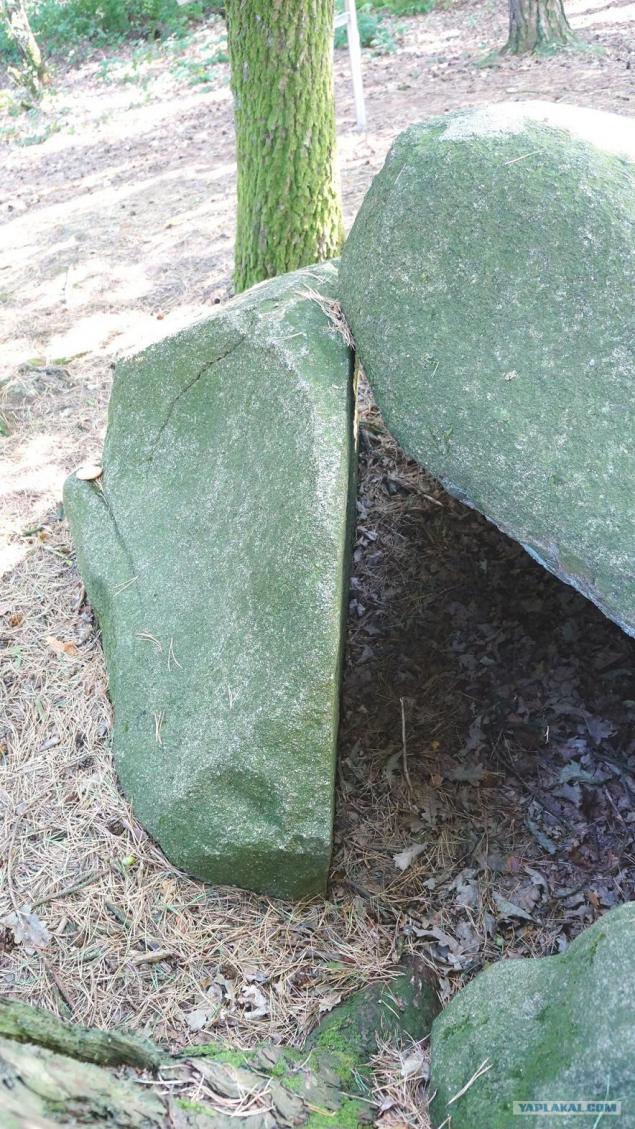 Such stones 3
And moreover, who does not hesitate to images of giants.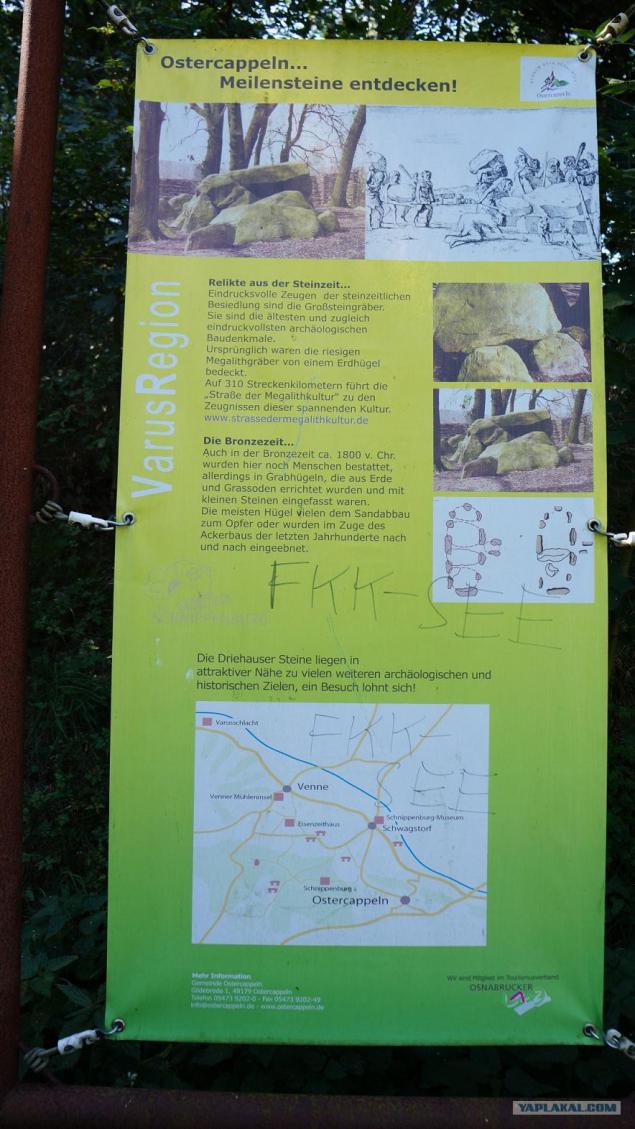 INFA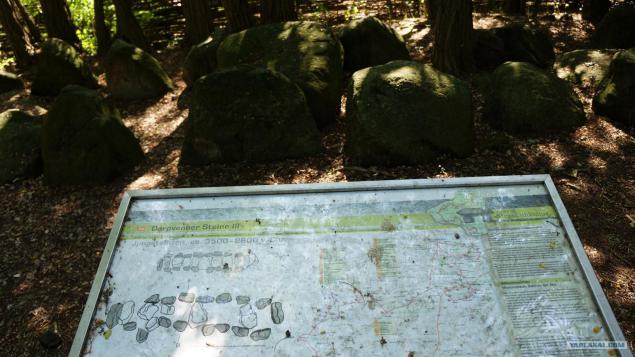 and for people currently live fence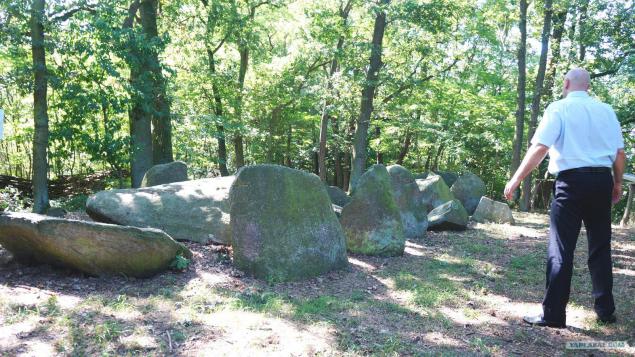 Simpatyazhka.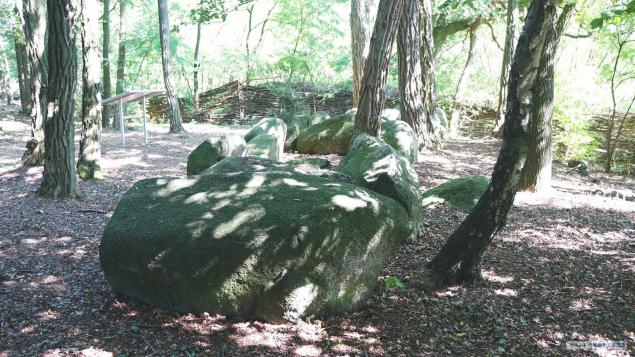 Well panoramka

Navigator crazy while looking ... we went hiking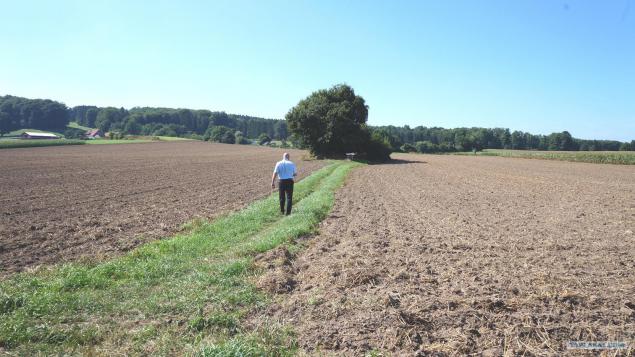 Infochka, Humble since 5500 years ...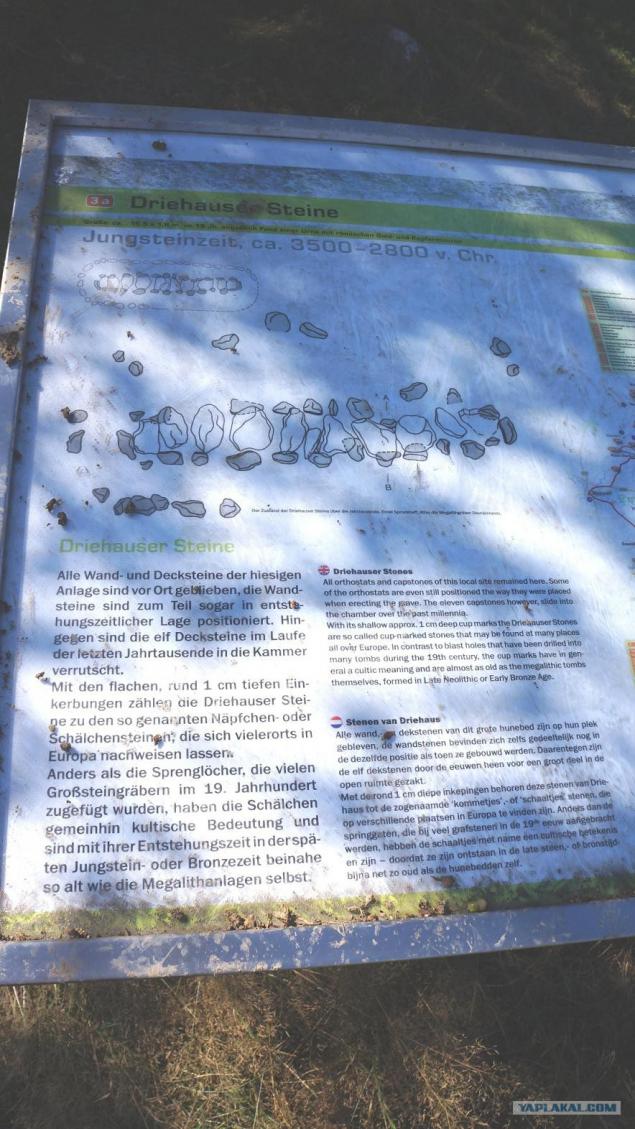 Condition afflicts some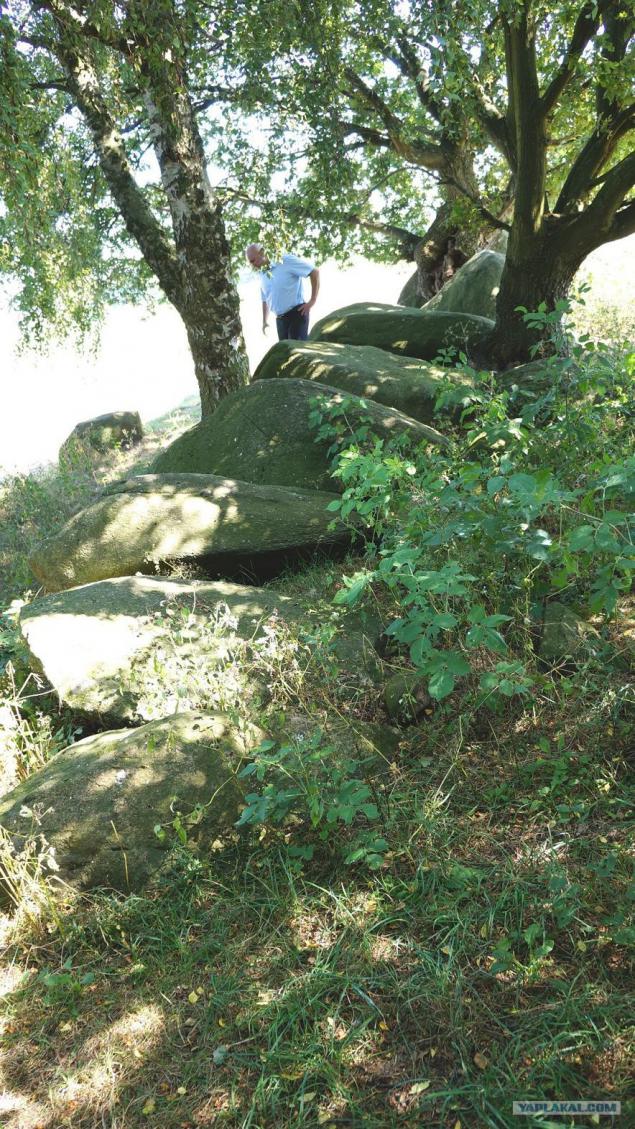 Of course, for the many years, wanting to spare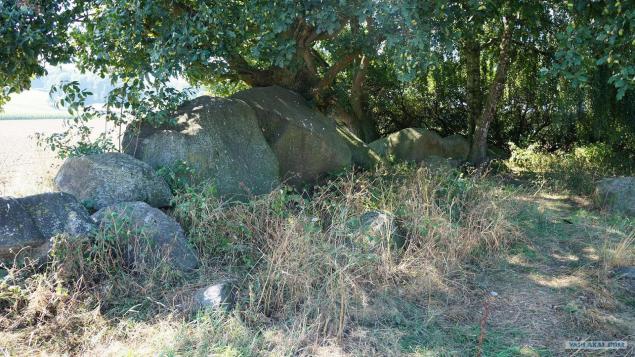 Panoramka.

Next to another, the bushes have not seen.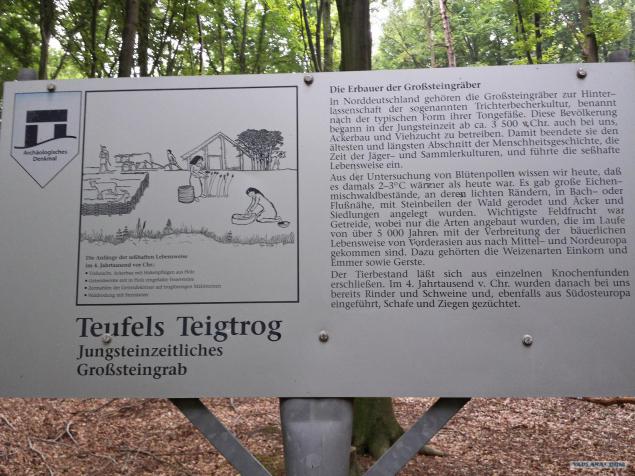 Hello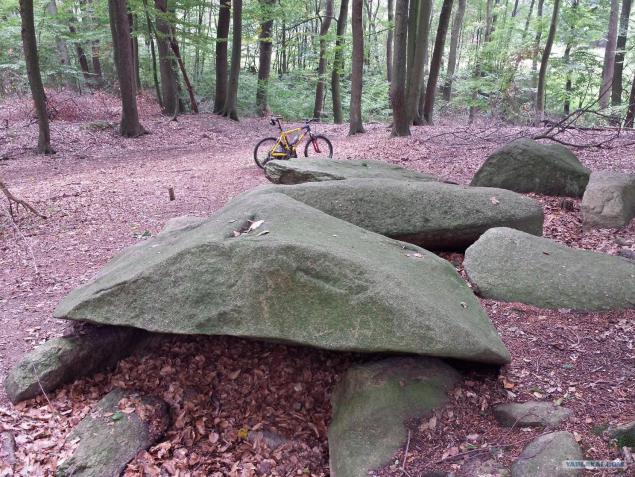 Change the angle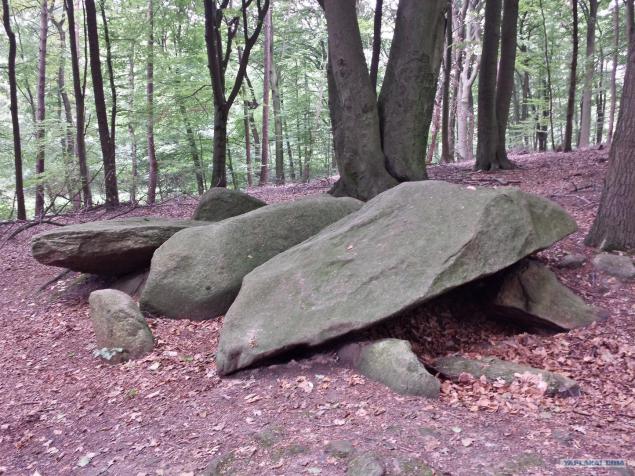 And this is just in a couple of meters, but the day hiding from us. Unfortunately not sfotal buddy info, yes there is not something new, all too "junk" pyatitysyachiletnee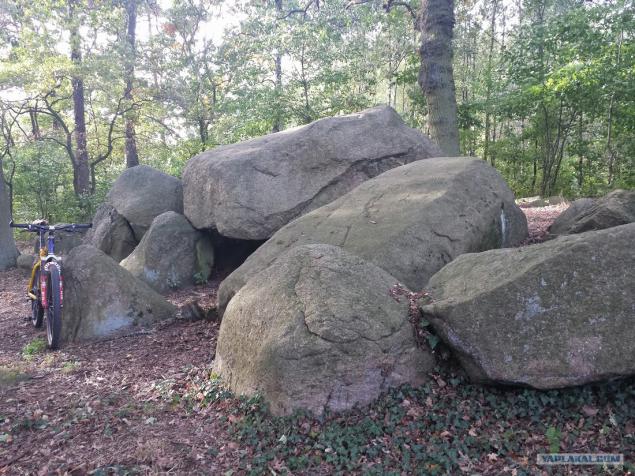 from him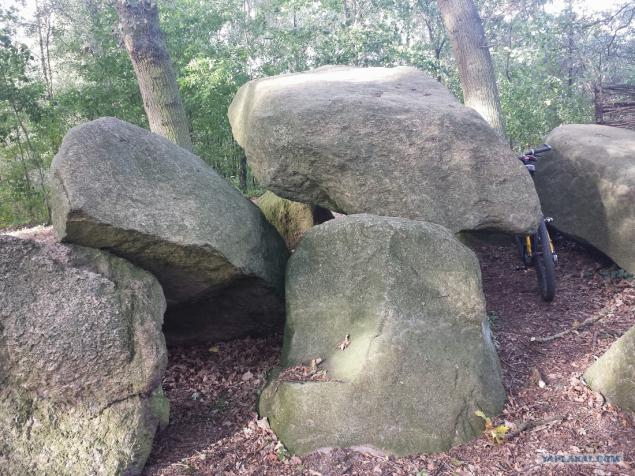 And that was the first thing in my life seen stroenie even neky contact took place (yes not in this thread about this)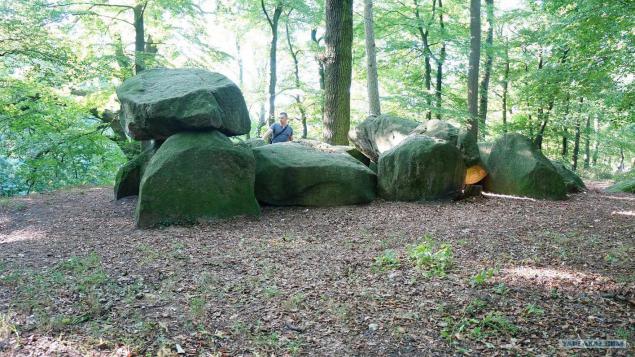 The most favorite building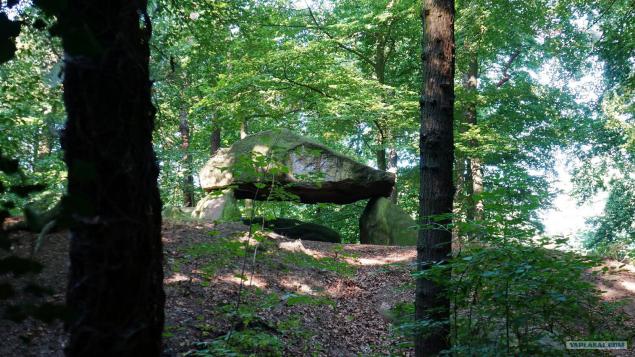 Often it happen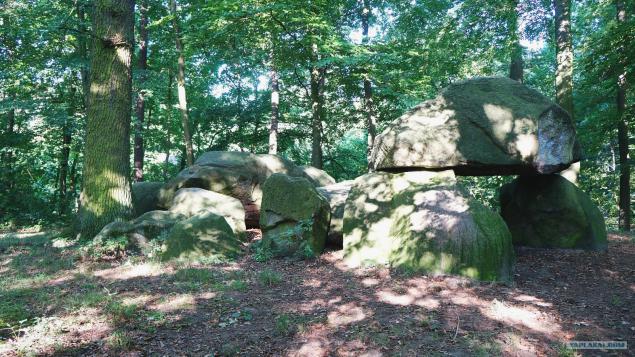 There are photos from different times and weather.
Well panoramka

Well, I go on to the drill holes of mystery.
If you can not see, the people at the bottom, small.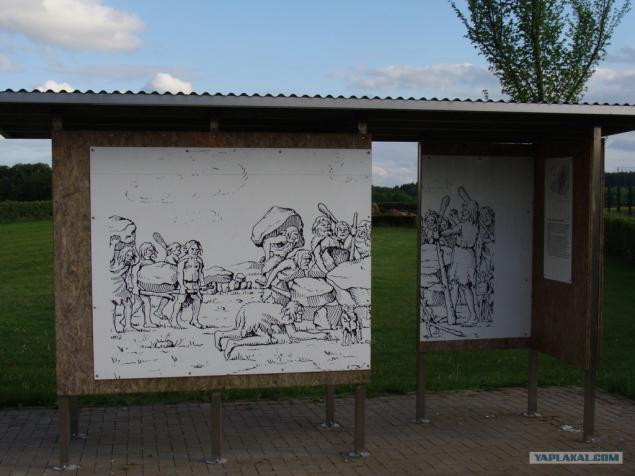 INFA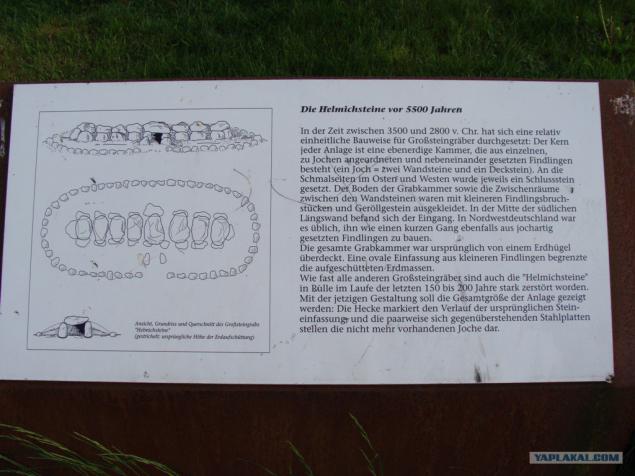 Some photos jump in size, it is a different camera and another time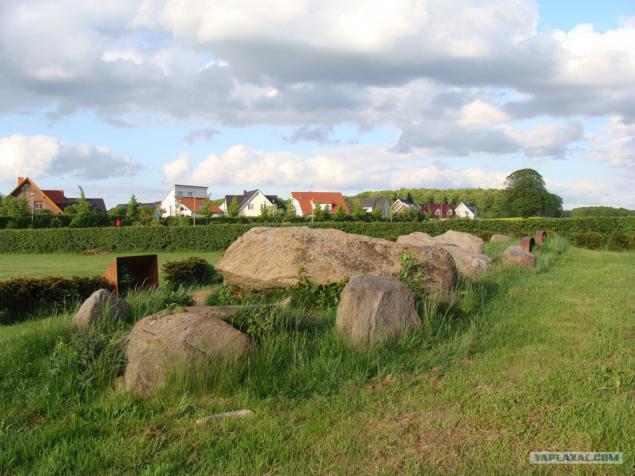 Head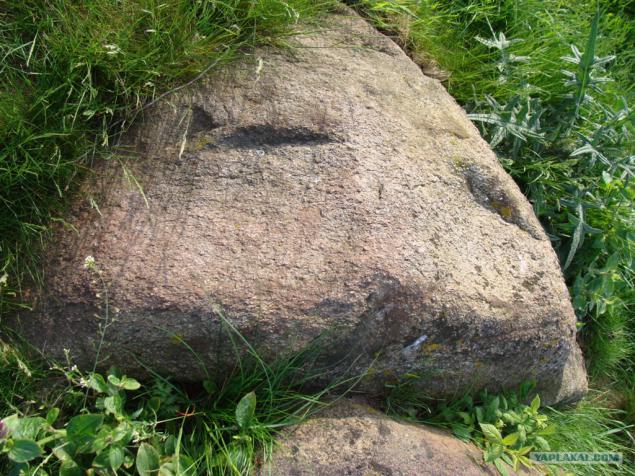 In the year when shooting, I did not pay attention, and now ofigel ... or I'm there in Karelia wrote: "Podahuel little» ...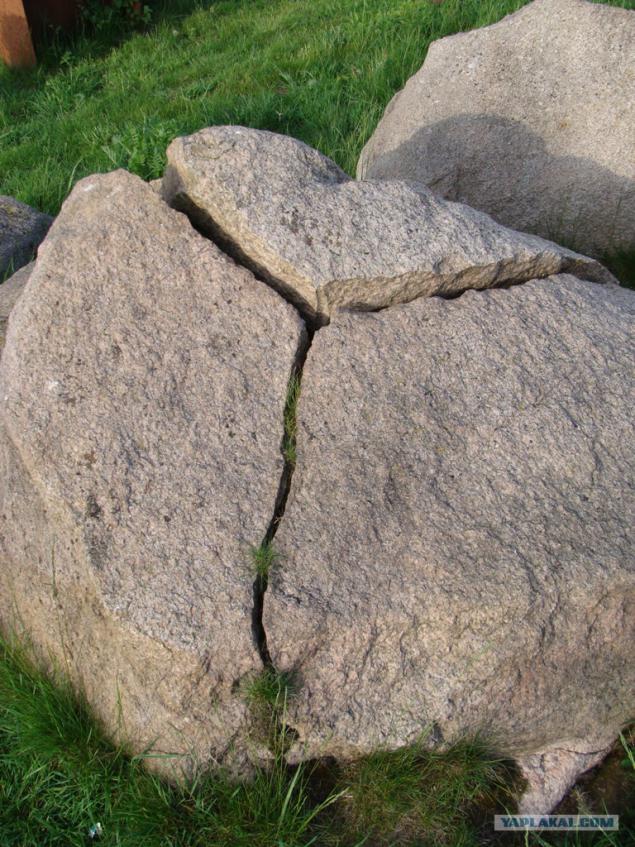 I am a sculptor and painter, is familiar with the "behavior" of all-different instruments, but these drill bits I do not know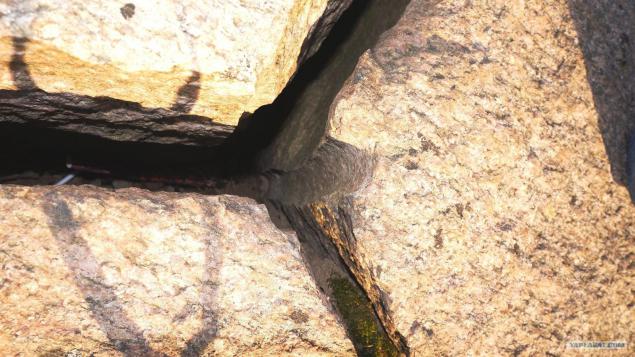 ... And not met.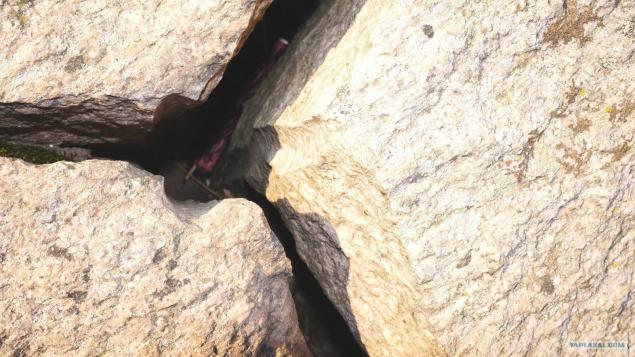 Source: