Lovers walk through the maze, will appreciate the delights of the landscape.
"Green" labyrinths were particularly popular with the rich medieval: naedyatsya drunk at the table and began to run around in search of an exit, driving oils.
Interesting fun. Especially look great on top of the maze.
Hampton Court Maze, United Kingdom. Built in the XVII century, the area - 1350 m2.
Il Labirinto, Italy, the beginning of the XVIII century. It is considered the most complicated in the world.
The rest of the masterpieces - the handiwork of modern gardeners amateur puzzles.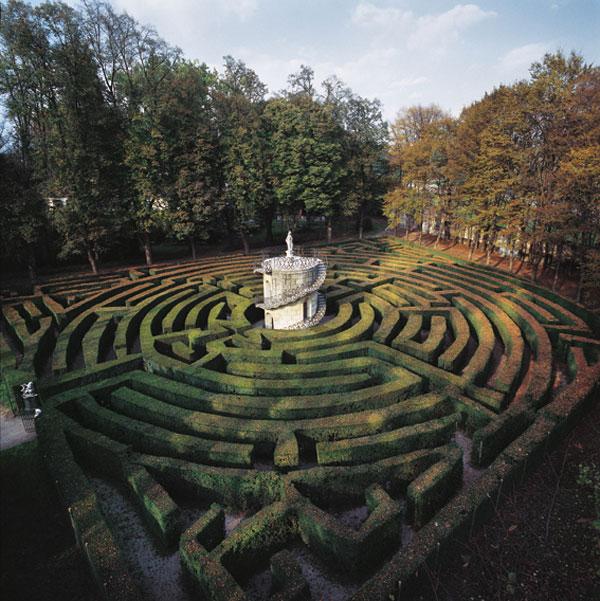 Reignac-sur-Indre Maze, England, 1975. Area - 0, 6 hectares.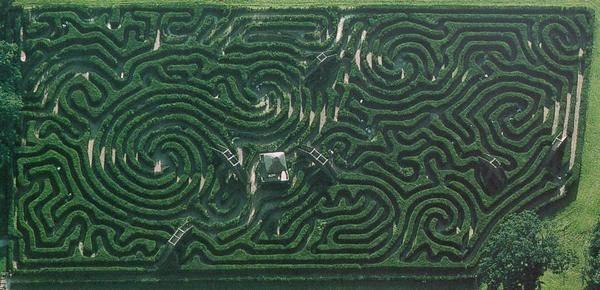 Gimnyeong gujwaeup, Korea, 1980. And then cheat Asians - bridges with spying.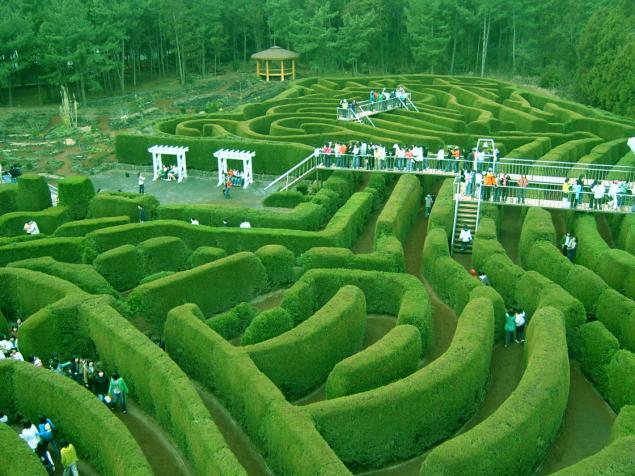 Reignac-sur-Indre Maze, France, 1996. Area - 4 ha, it changes every year.