Internets worldwide
Some time ago, decided to give others a drop of freebies - to create an open vayfayku without restrictions. Traffic ran, people used - some statistics do not lie. With the New Year for the third number accumulates nearly 60 members of gigs. Rejoice: someone nice made.
This morning I overheard a conversation between a pair of neighbors:
- Estimate, some goof vayfay no recovery record, so I'm already a month for free online sit!
- Yeah, without Elaeagnus life is bad! Ha-ha-ha-ha ...
I go to myself silently and think: what am I goof, if the name of the network was free_wifi_ [apartment number]?
People, you ... Well, you know.
via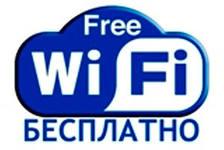 Source: