1. Very smart cat in the championship match of Argentina.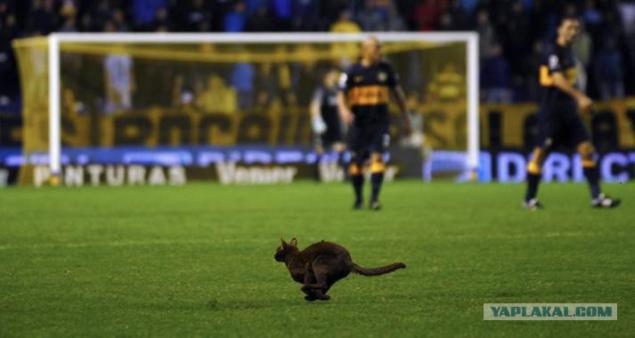 2. The famous "Enfield cat", which became a sensation Internet.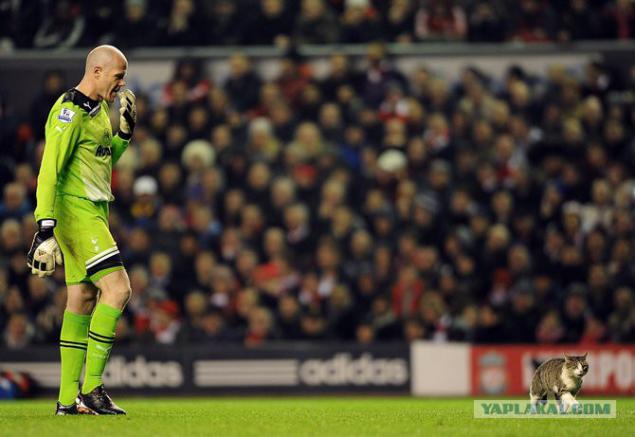 3. Goalkeeper Maltese "Birkirkara" helps the kitten to leave the field.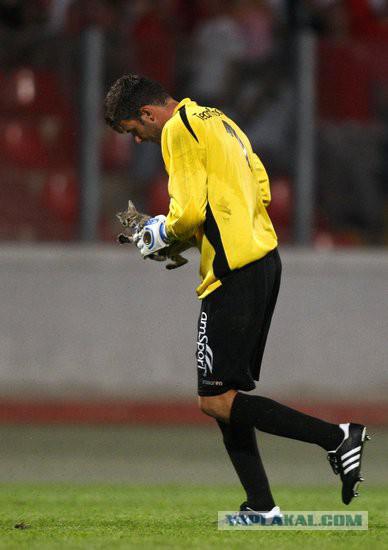 4. The cat on the field during a match of youth Euro-2013.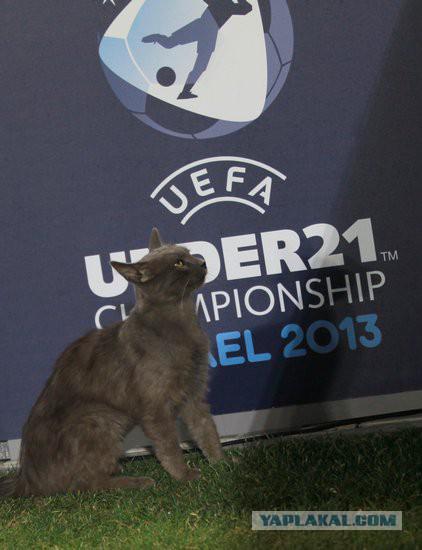 5. Turkish cat on historic UEFA Cup final in 2009 - the last draw in the history of the tournament with the same name.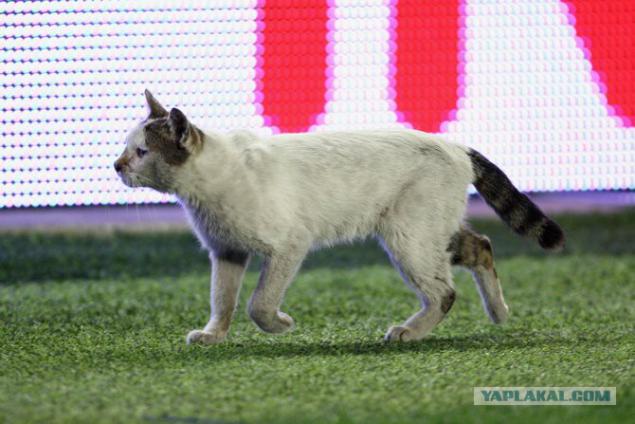 He.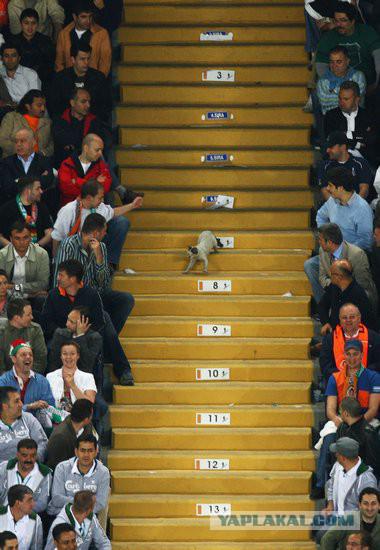 6. Cat-hitter attacking the gate in the championship match of the Netherlands.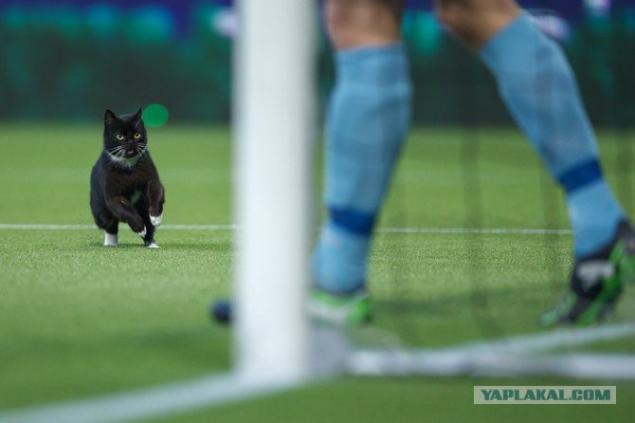 7. England captain Billy Wright and cat training in Brighton in 1949.
Source: sports.ru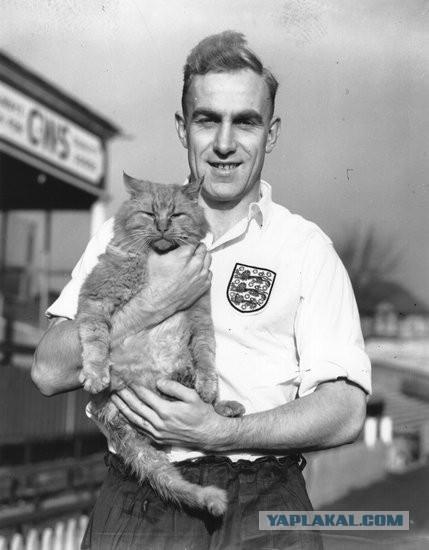 Source: