I decided once in December, buy a tablet.
Just do not ask me why - I do not know. I think that the main motive was hidden in the ratio "price \ quality" and that he on Windows.
Anyway, PWHT is not about but bought and bought, so TAKE Acer W500.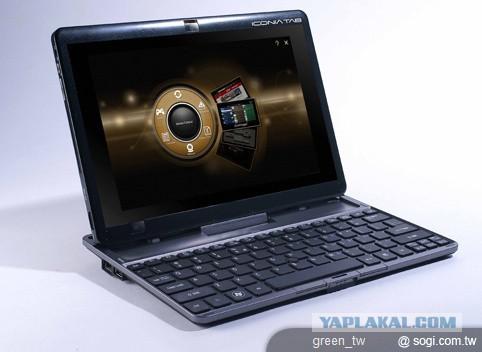 So, I buy I had bought, but a small SSD drive, the volume of 32GB when the memory card to 32GB, restrain my enthusiasm: I do not know what bought, and now the free space a little - at the set 8-1 and the office, on the SSD remains 13Gb.
What turned out to be crucial for me: huypoymizachem, which was bought by the device takes up much more space
I bought the disc at 128GB and replaced stood before it works smartly and Duration: 4, 5:00, and you can now save dofiga all ...
Shit ... again I'm not about
And here I was covered: if vivisection was discovered untapped miniPCI connector.
No, in the model W501 he is involved - there huddled GPRS modem, but in my W500 idle.
And the money for it uplocheny, among other things!

In general, I think I thought about how to use this fix: eye on miniPCI GPRS modem with GPS and voice communication ... even found a TV tuner with GPS, which can be used inside vmantulit ...
But, sensibly judged that the TV is not my dick vpёrsya and calls to 10-inch tablet will be unlikely, and I pondered seriously sad.
And here, by the way, or not by the way, trying to use the device in the household, found lewdness: connecting a full-time keyboard, I am losing USB connector - it is closed, and all possible peripherals, along with Claudia, suspended for one (central) USB port.
But this is not the gut.
In other words, one day he may naebnutsa cover a copper basin - in the nature of the cases described (although reading the explanations of the victims marvel at their boundless imagination, ingenuity, and the hope of "maybe»).

Poyuzat search, I saw that I was not the first to discover the superficiality atskih engineers.
And then I started nedetsky itching in the hands, I decided to relieve him at the same time to add a couple of ports USB
After examining your Internet and materiel I examine the patient, and the diode soldered jumper who has withdrawn from the mouse tucked under my playful hands.
This is a mandatory shamanism differently on miniPCI connector will not appear familiar to all from childhood signals D + D- bus USB.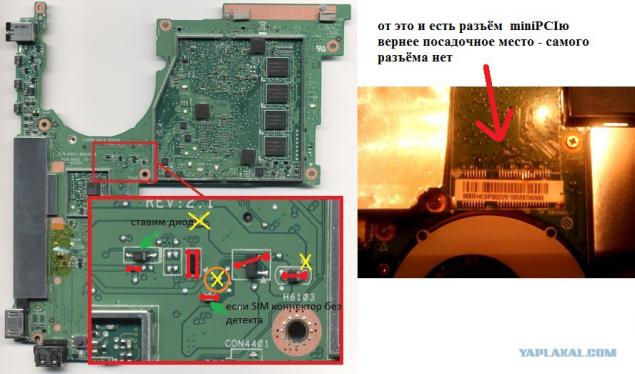 Well, Che, the mouse still pussy - Bluetooth receiver proёban long time, so giving her last respects, let the organs, thereby saving on the purchase of the diode 10 rubles, which by today's identity is not bad.
... A tear watered cheek ...
Yes, that's the way I am fucking sentimental rukozhop.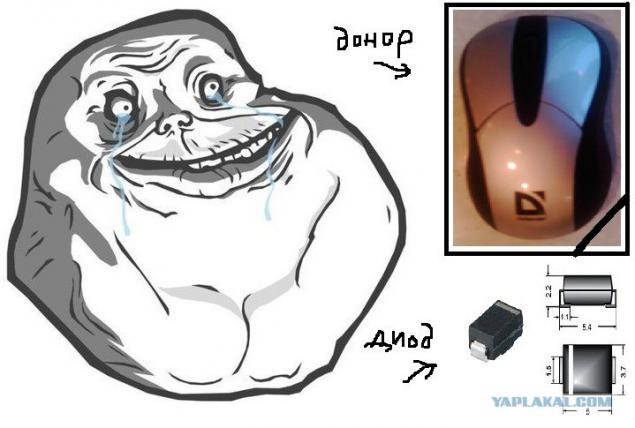 As I googled Old and soldered with China were ordered by sending me (I must say that suddenly came quickly).
And I ordered TAKE:
Hrenovinku neatly with two sockets and one plug (I tore it akkurtno vypayal and put next to the mouse donor). The price of 40 rubles, sgryzennye nails 32 days standby.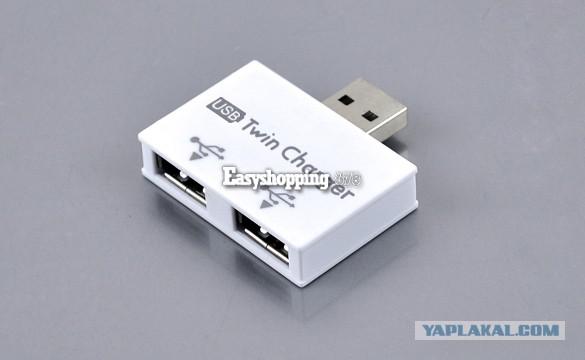 AND TAKE:
Small USB hub 4-port, for further dissection.
The price of 50 rubles and 27 days on the nerves.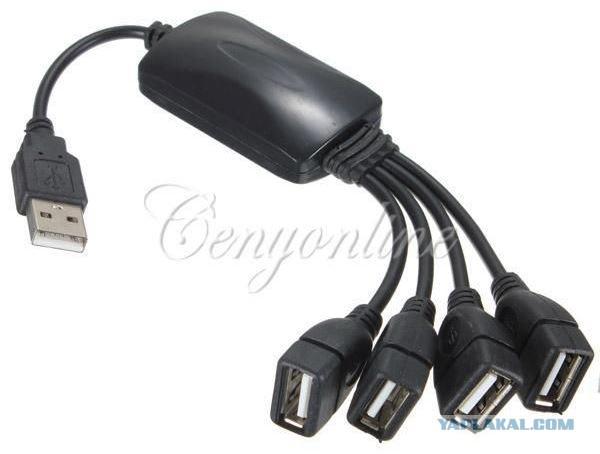 As a result of the preparatory manipulations I get this kind of stuff.
Chornaja garbage on the hub is not alive, I poked it with a screwdriver.
I think Shaw Chinese friends so hide the name of the chip that I had perfected it accidentally.
Moves postings are counted and recorded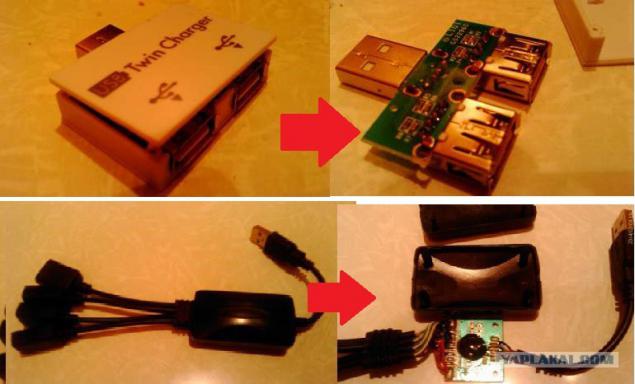 Also I had two fucking polzitelno boxes. I removed them because they do not know where to apply.
I hope that while I do not know.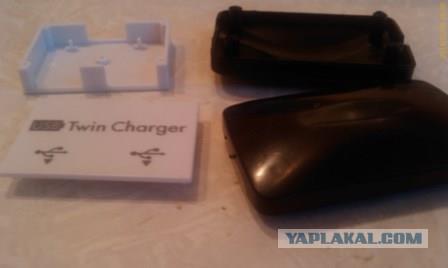 To power the new ports, I decided to take on the + 5V power supply fan.
Each of you will say right now that I'm a goof, because the propeller is powered naprugi in which only the name of the postoyanku, the rest of the PWM sawtooth and that most of the devices in such a diet will not work.
In general, and in any way, or may naebnutsa.
But I took this step not because it is no different from the variable DC voltage, and therefore that all three miniPCI, 3B, which may not be sufficient in some cases: a connected miniutyug, mikrokipyatilnik or a pump to inflate the rubber women.
Take the + 5V available from the USB connectors seemed not quite logical.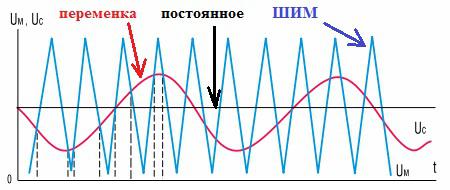 Therefore, going to the store for tape wires, I bought a small and neat with a stabilizer kondensatorame.
Price for all 150rub (mikruha stsuko, but a little expensive - 100 rubles!).

Wires decided to take stock of the cross section and number. High Boudet.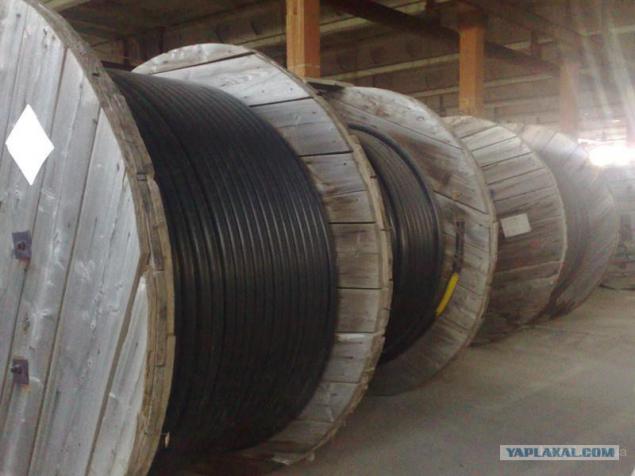 Joke bought these: cross-section of 0.05mm, the price 20rub 4 m of four colors. As you can see, we sell a great eye estimation.

Propylene two holes for connectors in the body of the patient.
There were useful to me Needle, small chainsaw long ago acquired skills manufacture hammer from a single piece of steel.
Zafigachit small stands for mounting boards with connectors, pre-centered by the stars laser spirit level and micrometer.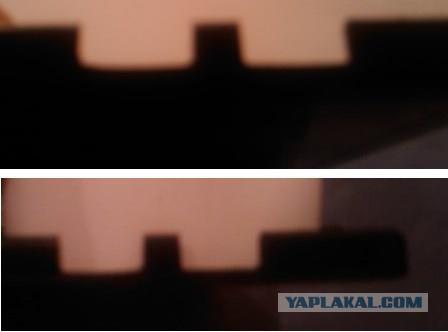 Junction stabilizer + 5V. Everything is disappointingly simple.

Solder the wires all in a heap.
Secure the USB hub on the motherboard drop snot hotmelt and checked before the gathering.
Since blue tape is not bought, it had duct tape to fix the wiring.

And twist everything. Do not even say that are not made in China?
I have everything.
as a result of manipulation have:
1.planshet 4 yusb located very convenient to the hard disk 128.
2.uspokoeny itchy hands.
upgrade price: 3k ssd (old sold for 1300), the 40 + 50 + 150, total 1940 rubles.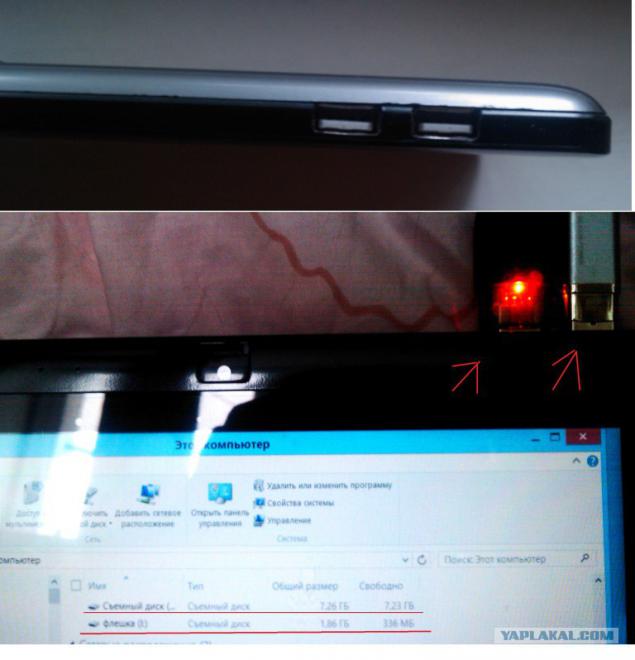 Source: http: //