The festival «Burning Man» in the middle of the desert Black Rock. Nevada, USA.
«Burning Man - a festival of radical self-expression»
"Trying to describe this event a person who never it was not a bit similar to the attempt to describe the blind man looks like a particular color.»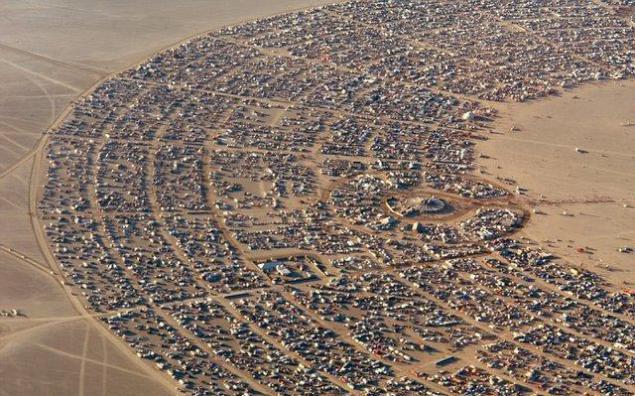 «From August 29 to September 5 to 25 thousand people gathered in the center of the Black Rock Desert in northwestern Nevada State for the art festival. On the scorched plains city grows 40 thousand people, which attracts people from around the world. For a short period formed the third most populous after such cities as Las Vegas and Reno, a city in the state. During the week the people walking almost around the clock, arranges art installation, drinks, works, is engaged in unimaginably than, and then anything that burns - burns, the rest is packed on trucks and trailers, and the city disappears without a trace. »
During the festival in its territory is completely non-monetary circulation, as well as travel by car. After the end of the festival on its territory should not be nothing that would remind of it. Participants argued that the close energy event in the world now does not exist.
The photos in this post are made by different, mostly not professional writers for the last three years. Selection does not claim to integrity. On the links at the end of the post can be found substantially more training and a lot of information, including an interview with the organizer of the festival.