Ladies and gentlemen!
CJSC "Sukhoi Civil Aircraft" is glad to inform you that today in Komsomolsk-on-Amur first flew Sukhoi Superjet 100 - the first civilian aircraft,
created in the new Russia.
The plane was piloted by a senior test pilot of Sukhoi Civil Aircraft Alexander Yablontsev and test pilot Leonid Chikunov. The flight lasted for
specified data 1ch05 min. In accordance with the flight plan the aircraft climbed to a maximum height of 1200 meters. During the flight the plane to take off four passes over the strip at different heights for a given span
perimeter ("box") and approach. Landing ship was successful.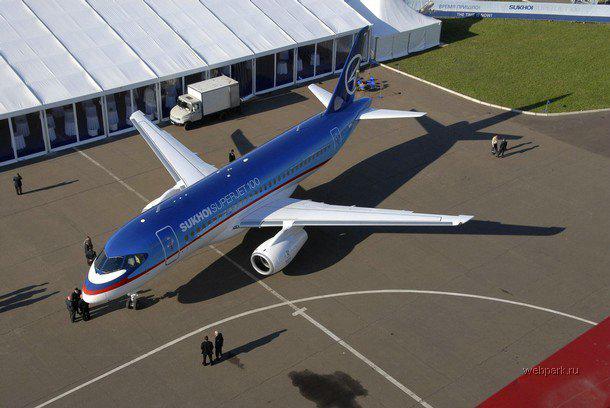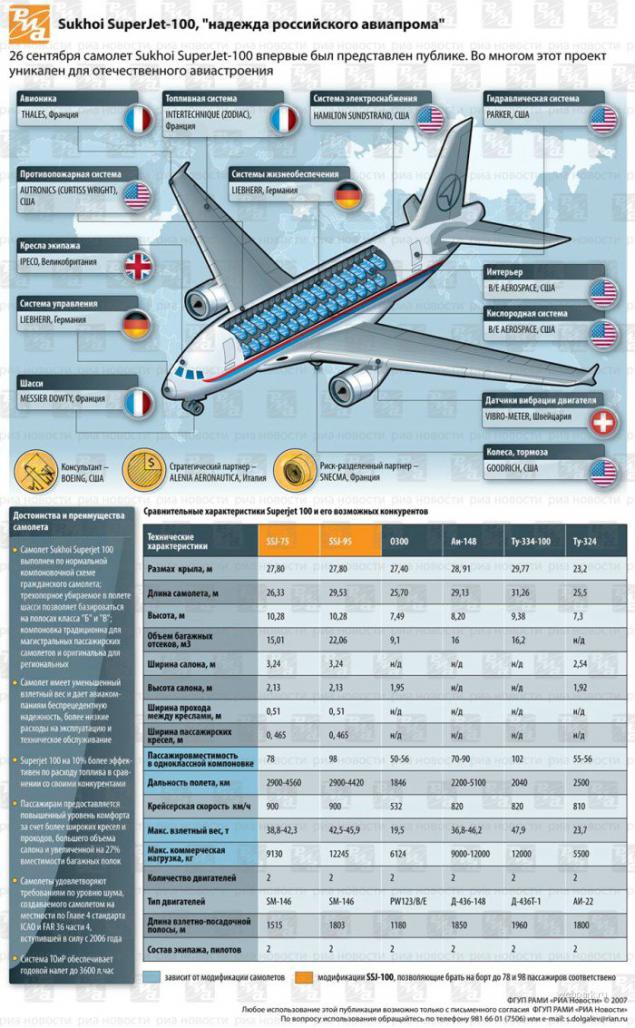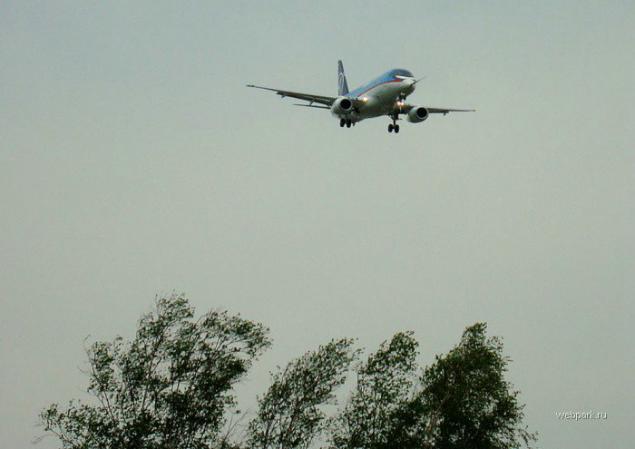 "Today, for us the most important day - we are in the full sense of the word acquired wings. We walked a long way to this. In any work the main thing - the result, for aircraft manufacturers only possible real result - a new plane in the sky. The first civil aircraft "dry" in the air today. And for the first time in the history of Russian civil aircraft with us share
the success of many thousands of people around the world. We have done a wonderful aircraft, and today he made his way into the sky. Ahead - a large, complex stage - certification tests. And I am confident that we will succeed "- commenting on the first flight of the Sukhoi Superjet 100, said the head of the Company" Sukhoi »
Mikhail Pogosyan.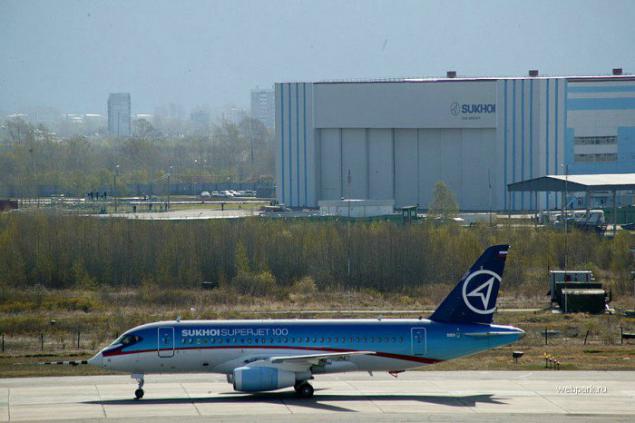 "I am happy, I have no words. Finally, after so many years - a real man's job. Joyful gladness of that life had the chance to be
the first to raise this beautiful car in the sky. The plane is really excellent. And I'm quite sure I can say that it is in no way inferior to the best aircraft of the world that I ever fly, "- said the chief pilot of civil aircraft" dry "Alexander Yablontsev.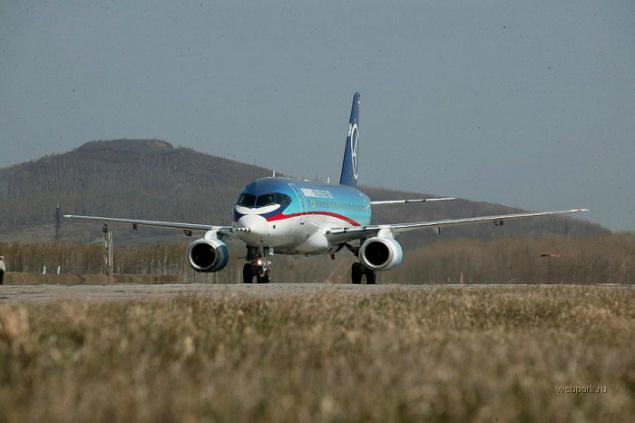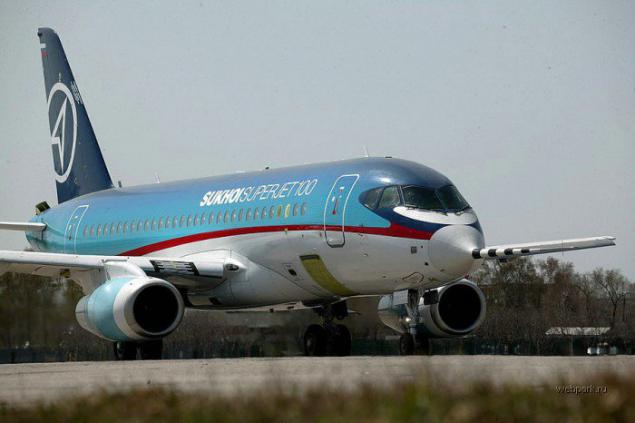 "The first flight - an exciting event for all those involved in its creation. It is very easy and responsible job, because the Sukhoi Superjet 100 - a super product that offers the best flight and operational characteristics. We are proud that the first flight of the aircraft is unique to Russia took place. Every minute - this excitement and celebration, "- shared his impressions
Victor Subbotin, President of JSC