Luxury and fatal Sharon Stone yesterday turned 56 years old! I suggest you find out what the whole world for more than 30 years, loves this wonderful actress.
For "Basic Instinct»
By the time Sharon Stone made her film debut, striking blonde from Pennsylvania has already won several beauty contests in the US, as well as start and quit modeling career, having won the Paris and Milan. In 1980, she was 22, she decided to conquer the cinema, and the beginning of big - her first role was the work in the film "Memories of Stardust" by Woody Allen. Prior to the main movie - "Basic Instinct" - Stone starred in over 15 films, including his wife had time to visit a malicious hero Schwarzenegger blockbuster "Total Recall."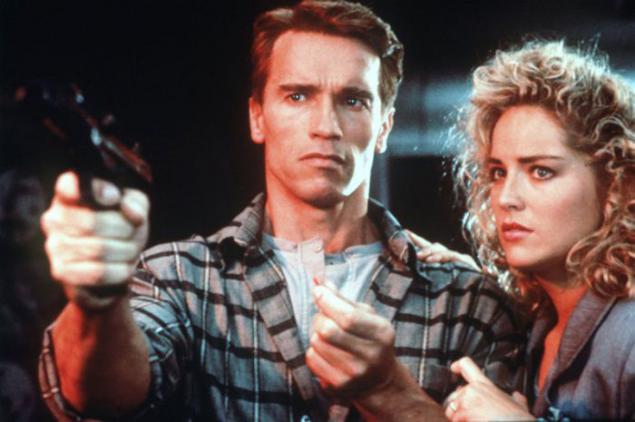 "King Solomon's Mines" (1985)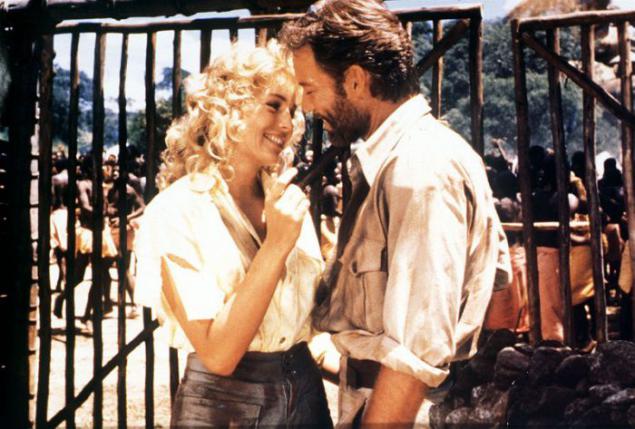 That's where Sharon was remembered and Paul Verhoeven, who 2 years later invited her to his thriller "Basic Instinct" in the role of an unbalanced writer-nymphomaniac, which stores under the bed knife for chopping ice. Julia Roberts, Michelle Pfeiffer and Meg Ryan refused the offer - and Stone, is always different boldness, agreed not afraid of any "bloody" scene nor explicit scenes. And woke up famous: creating on-screen image of the femme fatale, she became an instant sex symbol of the 90s, consolidating its glory bright and passionate woman. In the nearly 35-year career in the biography of the actress has added more than 60 films - but mostly remains "Basic Instinct."
For character
Sharon Stone was married twice, has adopted three children, who were brought up on their own. Violent youth, busy partying and drinking, has undermined her health. The actress was suffering from asthma, diabetes, suffered a cerebral hemorrhage, but was able to stoically endure all this.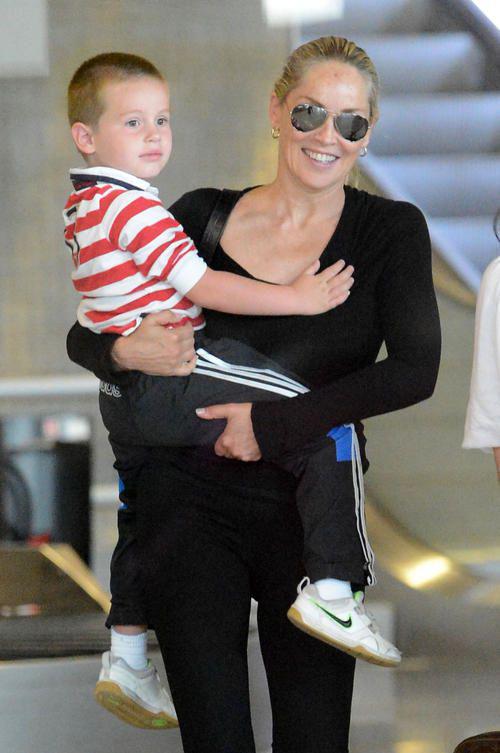 Sharon Stone - the master of sharp statements, and some of its phrases have become winged. This sharp-tongued sharp and Sharon belongs to a cult phrase: "Some women imitate orgasm because some men mimic the relationship."
Sharon Stone with her boyfriend, Argentine male model Martin Mica
Sharon Stone Dean and Dan Keytenami
And suddenly and sharply actress commented not only with men but with the movie: "If the directors do not like to work with actresses over 40 years, they are the biggest idiots in the world." However, this problem has not touched her - the actress continues to act, choosing Distinguishing characters. So, the last of her work - drama "Lovelace" (2013) about the life of porn star Linda Lovelace in which Stone played her mother, and so successfully reincarnated in the nervous middle-aged brunette that many fans simply do not know.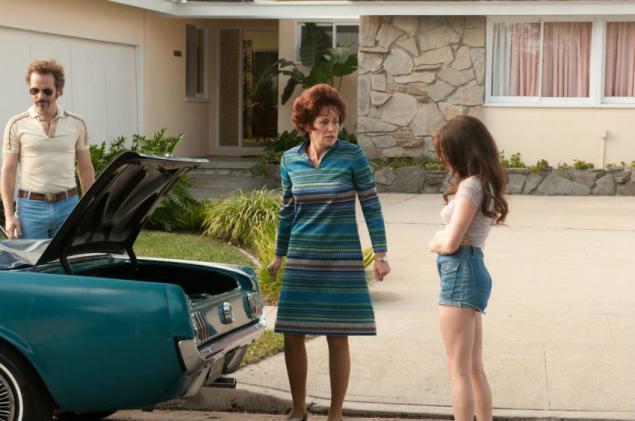 For style
Sharon Stone - a classic femme fatale, femme fatale. In 8 cases out of 10 to exit the red carpet she chooses sexy dress to the floor with high cut and low-cut at the same time, and in most cases this outfit Robero Cavalli, the designer with whom the actress for a long time friends. Each output in the light did not go unnoticed: whether it's a bright dress color electrician, sequined, low-cut, in which she appeared in May 2013 in Cannes; or crisp white with a huge cut on the back and a gold decor in the form of a snake that Sharon chose to amfAR charity dinner in 2013.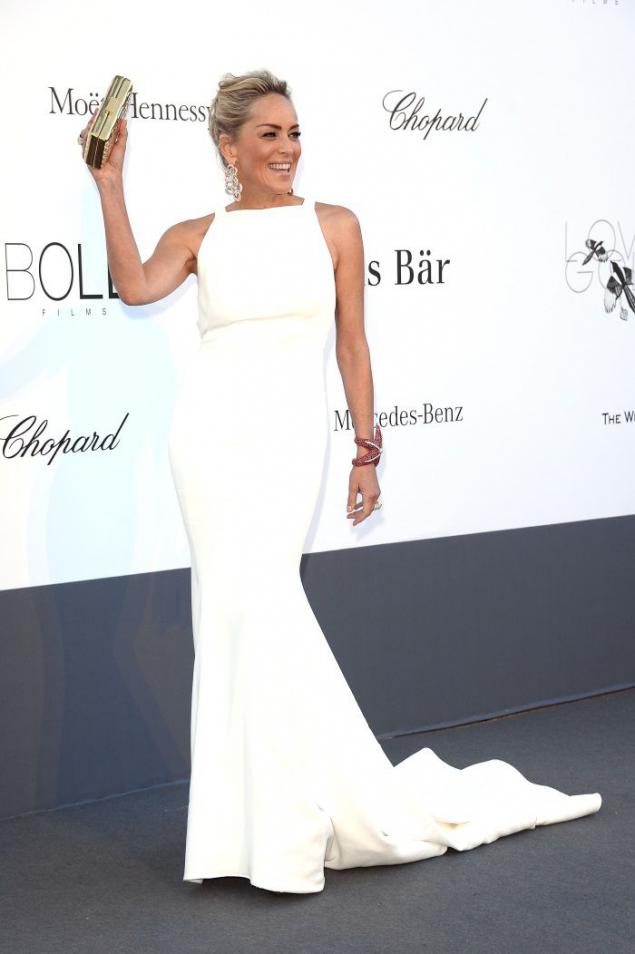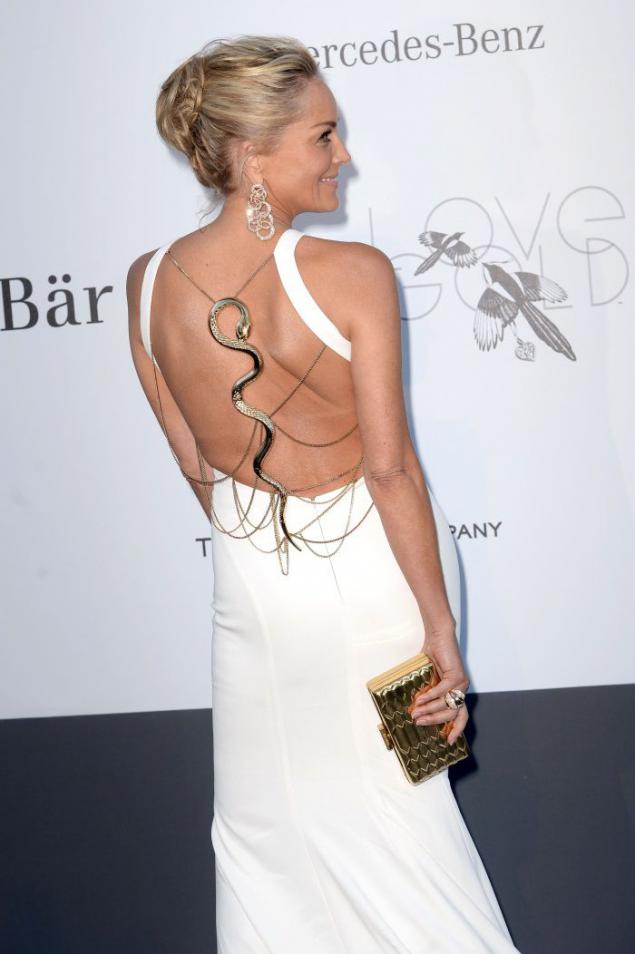 In addition to dresses, the actress today as 20 years ago, having fun is short and narrow skirts, tight leather pants, commenting on his style: "Do not think about age, wear something that goes." At the same time, Sharon Stone - a fan of men's suits: a little strict on whom Salvatore Ferragamo pantsuits look so sexy like her.
As for daily life, and then Sharon Stone stands out among colleagues in Hollywood: If most of the stars while shopping or going to a restaurant dress up according to the principle "more gray and crumpled," that Sharon encouraged the audience vivid images by selecting short dresses, colorful pleated skirts, trousers and orange ... green sneakers.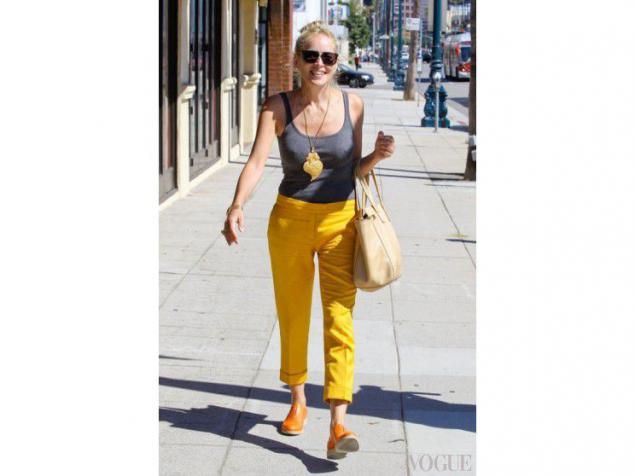 For good heart
The last 15 years, Sharon Stone - a true ambassador of the world in the fight against AIDS. She is the head and the face of amfAR - an organization dedicated to the study of HIV, winner of the World Summit Award and a friend of the Dalai Lama XIV, who admires how much time and effort spent Sharon to help others. The actress suffered two miscarriages and accept the diagnosis of "infertility" is often said that knows what pain is.
The actress welcomed the Dalai Lama XIV century Los Angela, in February 2014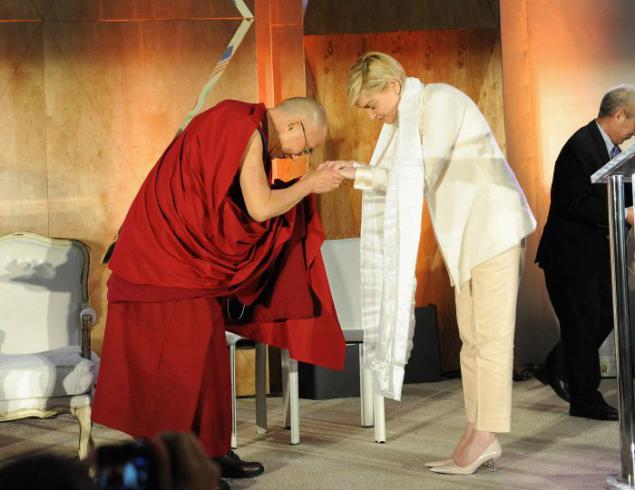 Source:
www.vogue.ua