Lara Stone - a supermodel, one of the most popular fashion models in the fashion industry. Her first place in the Top 50 Models and eighth in the Top Sexiest Models. Her career path was not an easy one, for several years without much success, Lara worked for «Elite Model Look», and then moved to the «IMG». And it was the right decision. In winter 2006, she participated in the show «Givenchy», after which Stone notice and becomes a model to the forefront, which for so long dreamed of.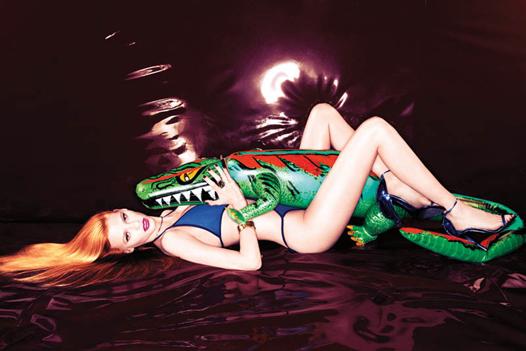 As befits a German, Stone - blonde. But what is surprising - Lara is also very beautiful. Although beauty is a relative concept in general, and a year ago I did not like her very much. Stone seemed frankly terrible: I frightened her Scherbinka, lips and chin, although the figure was fine.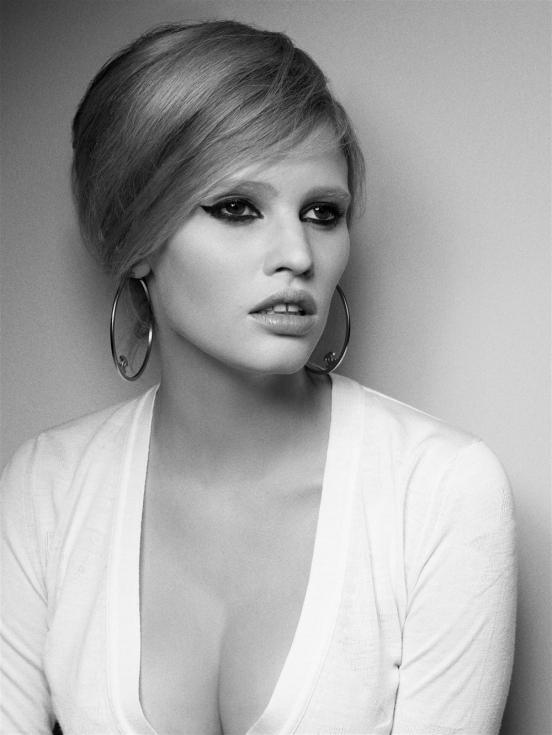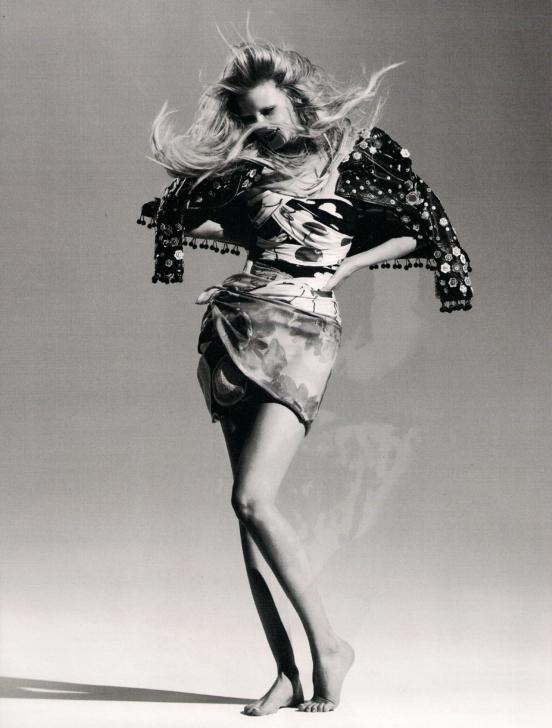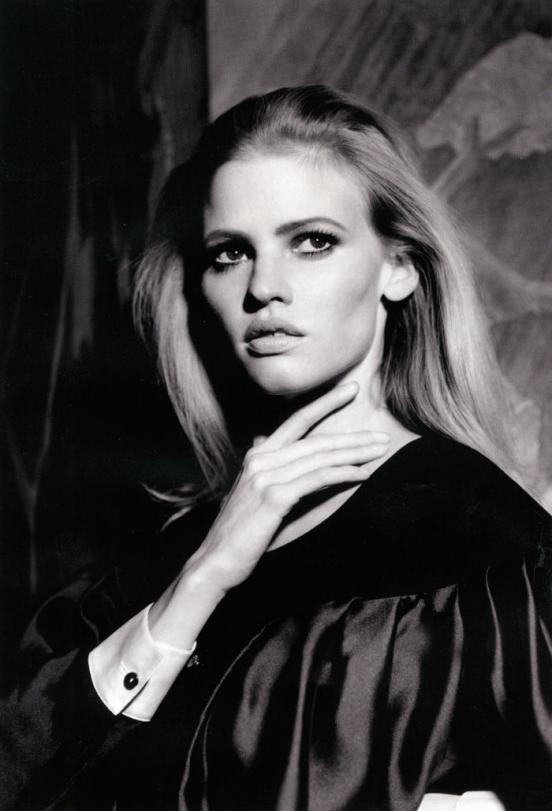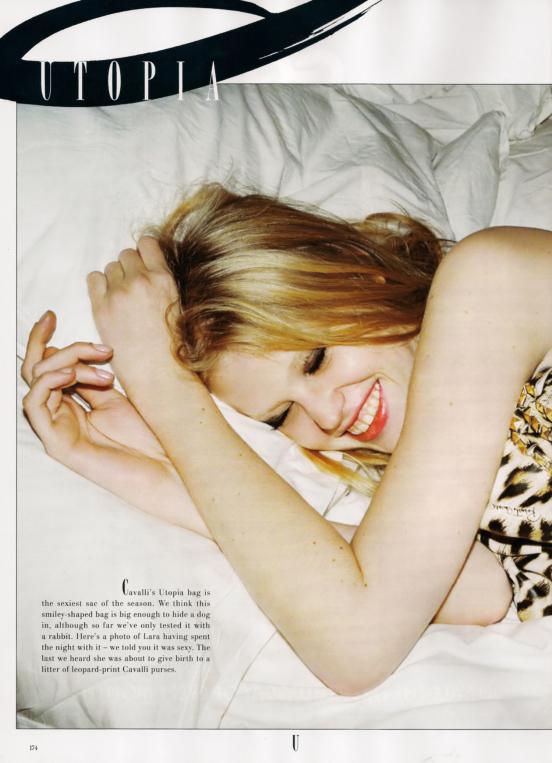 Now, Lara attracts me and I think it is an outstanding model. But I still come across conflicting comments exterior girl from a terrible and androgynous to the divine and perfect.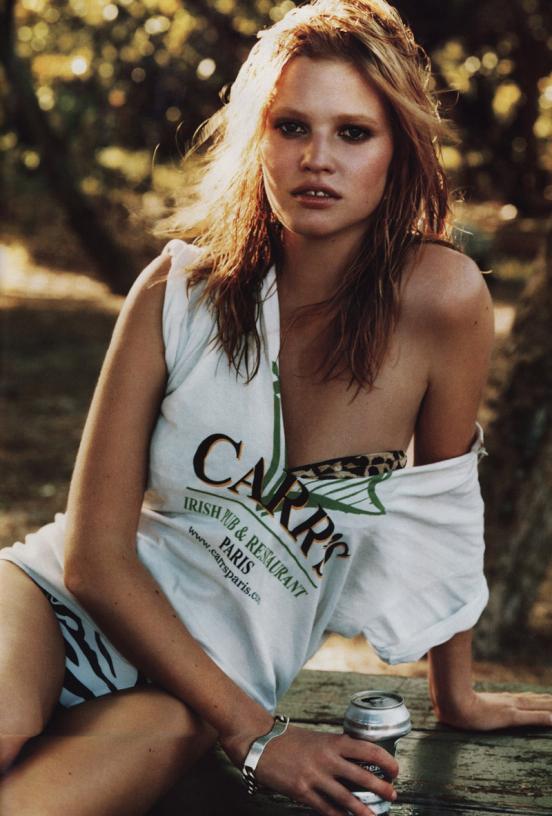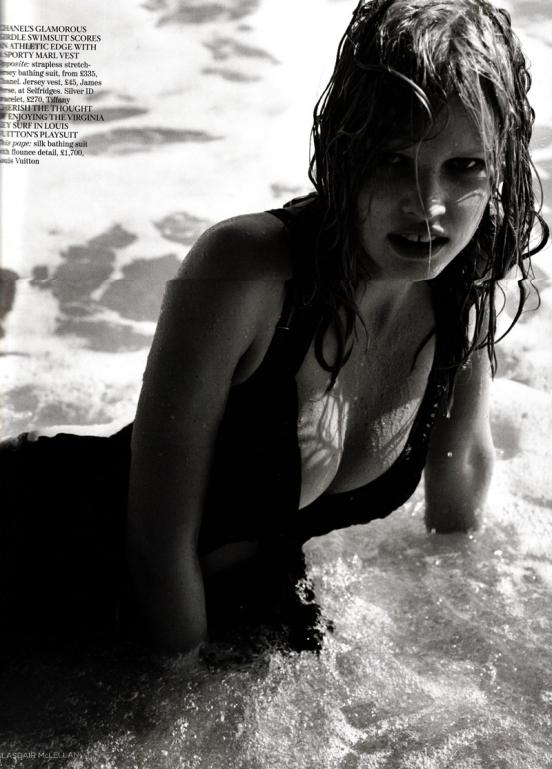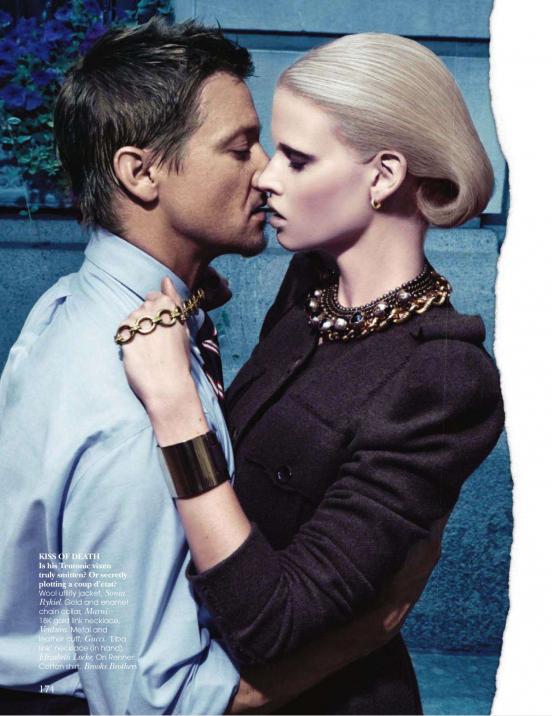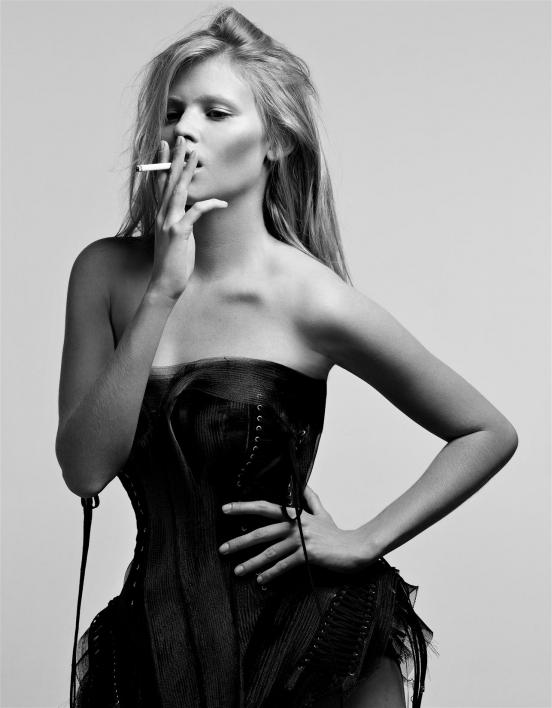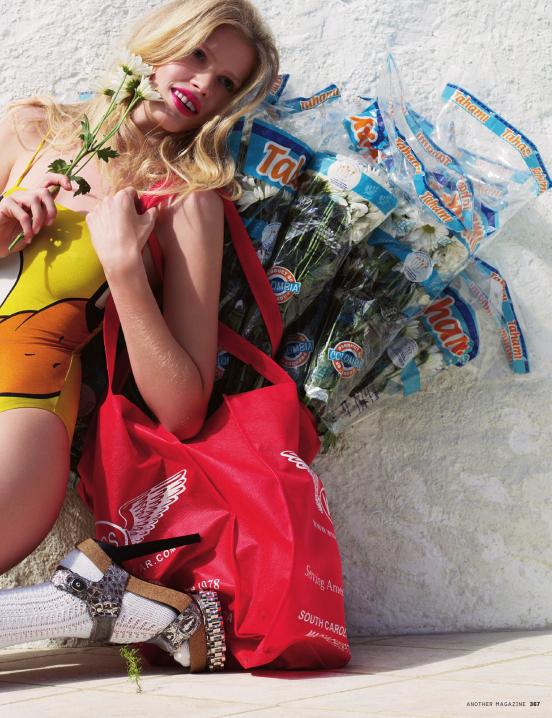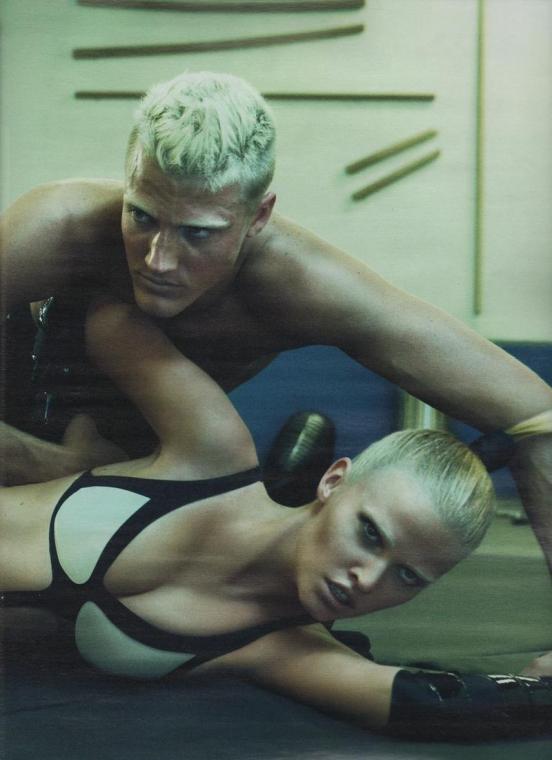 Outside Lara worth attention. However, it is not devoid of Stone. It is full of unusual for the model (especially for the first model in the top of the authoritative version models.com). For example, the size of her breasts fourth Scherbinka or between the teeth. Stone all, frankly, plump for the model.
It's depressing when you dress does not fit, you do not always like the others. Last week I had a photo shoot. The stylist asked me to put on a narrow dress with a corset, which I was forced to say "Are you kidding?».
People still tell me that I'm fat. But when I look at myself in the mirror, I do not think so.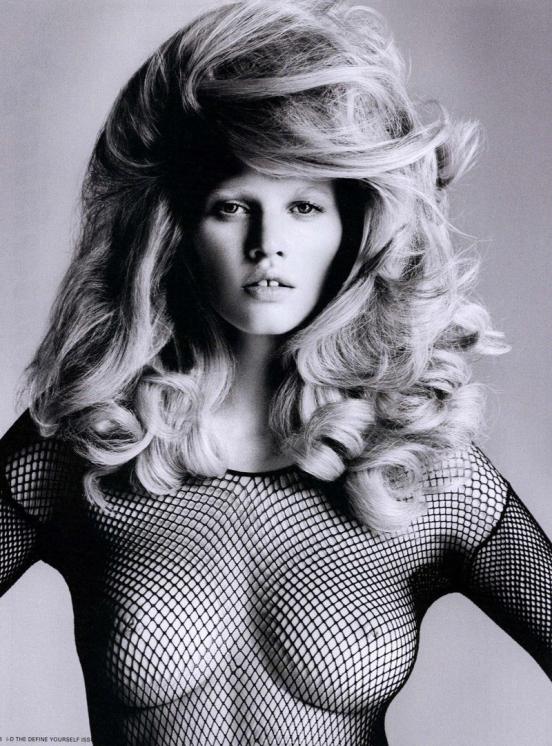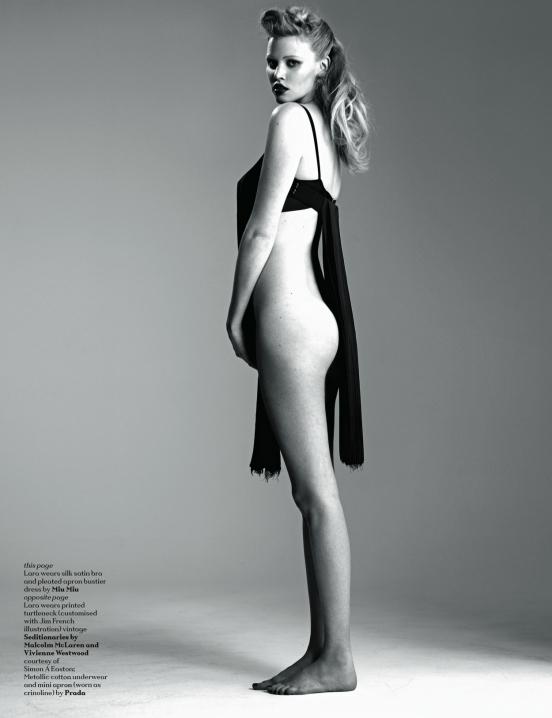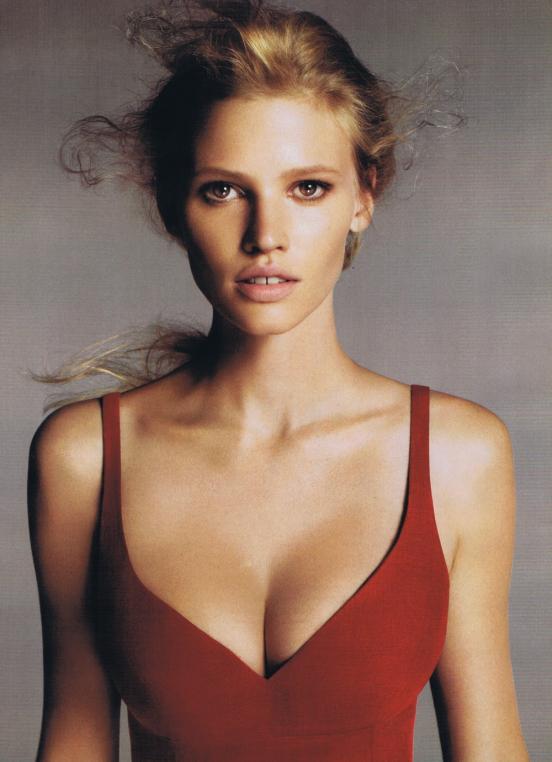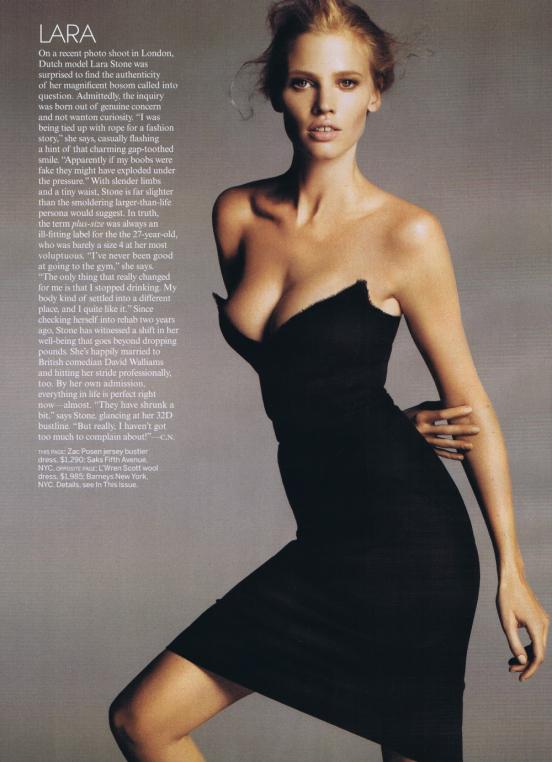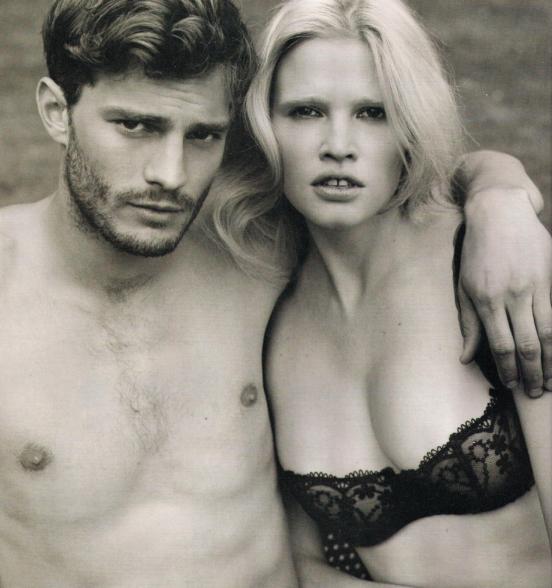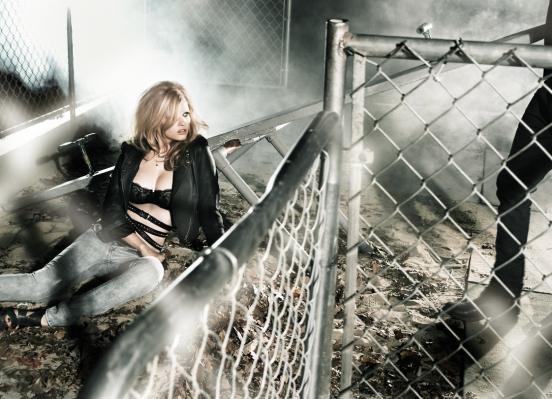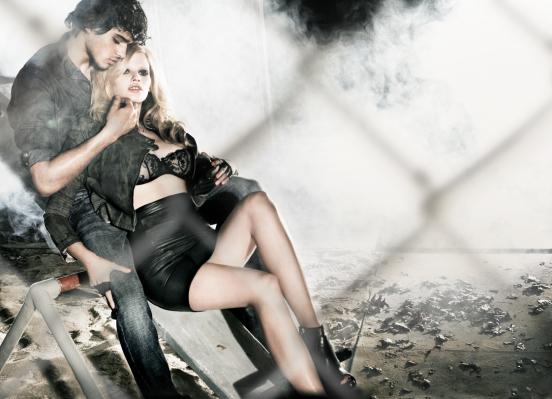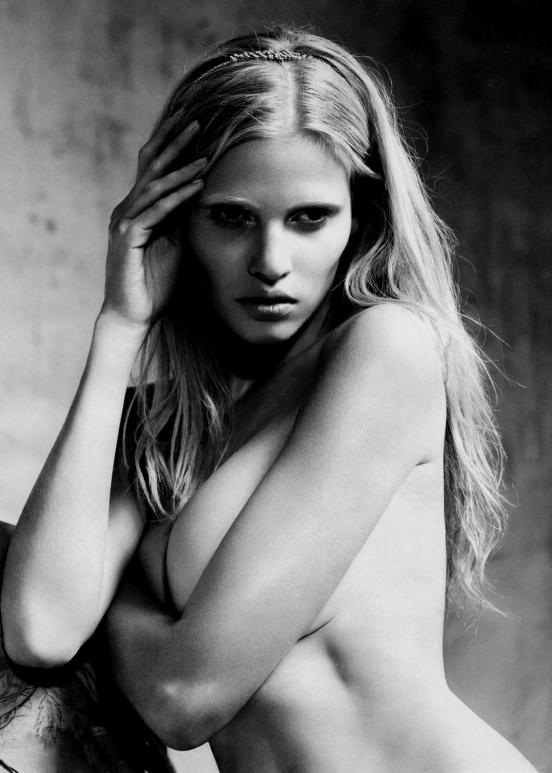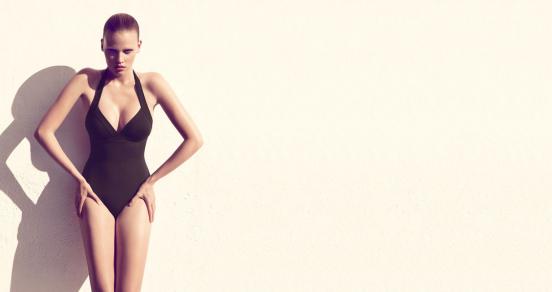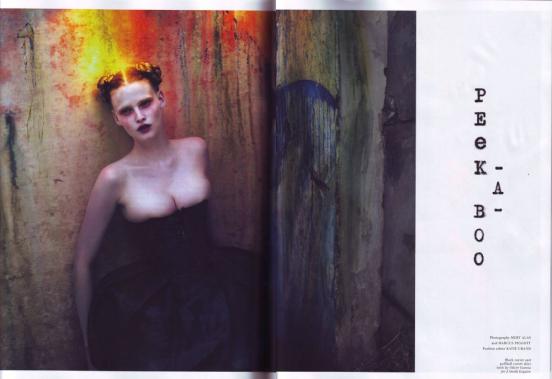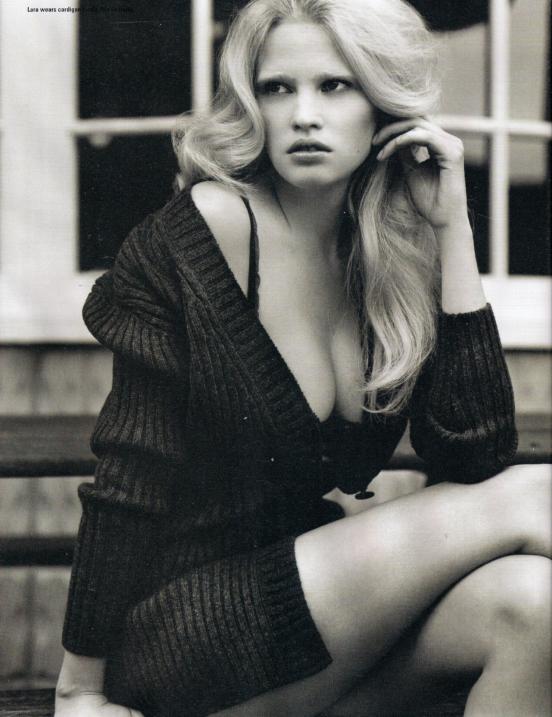 I have often said that it is important to model the ability to make different images. Her face and body are essentially the same clay from which photographers and stylists are doing what they want. And Lara Stone is one of the few who know how to change and get used to the role. Evil tongues say that all this is only the merit of stylists and fans argue that the Stone itself is a very talented model. However, one thing is clear for sure: the model there are no serious obstacles in reincarnation.
It was fun to spend a day in the image of Marilyn Monroe and even play the most famous of her shots.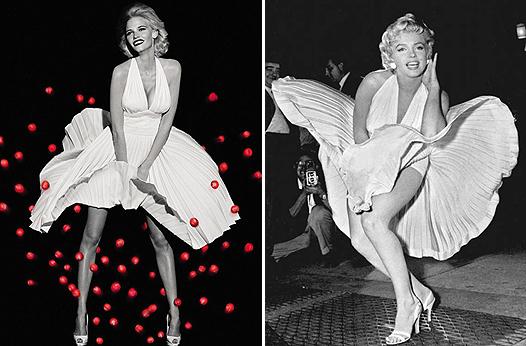 Or it fascinating role in the video Calvin Klein Collection Spring / Summer 2011 tvc by Patty Huntington. After all, no wonder she was awarded eighth place in the top sexiest models according to the site models.com.
Lara likes to try on different images. Androgynous, innocent, "dangerous" and feminine.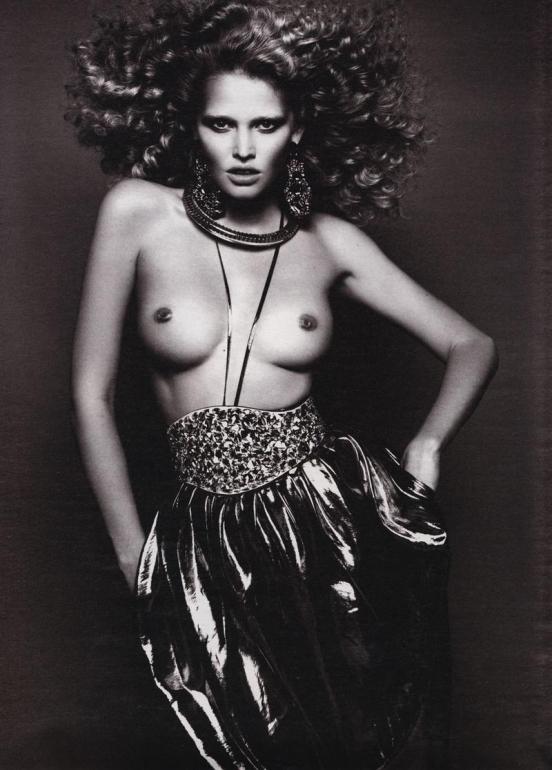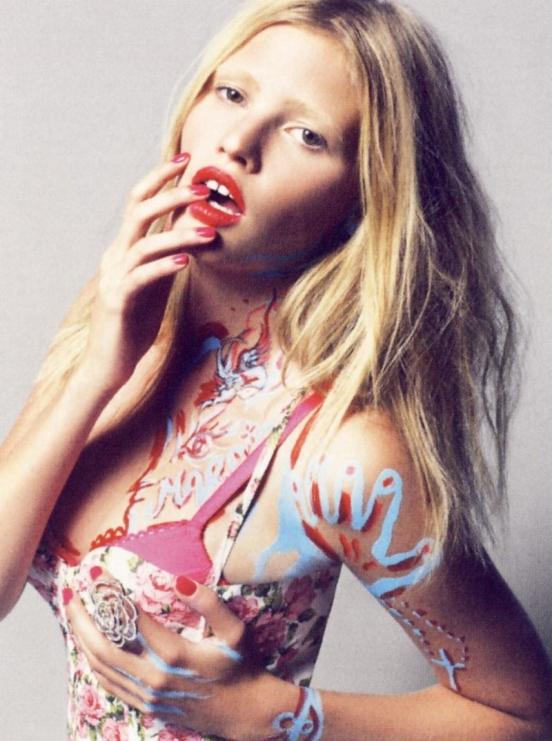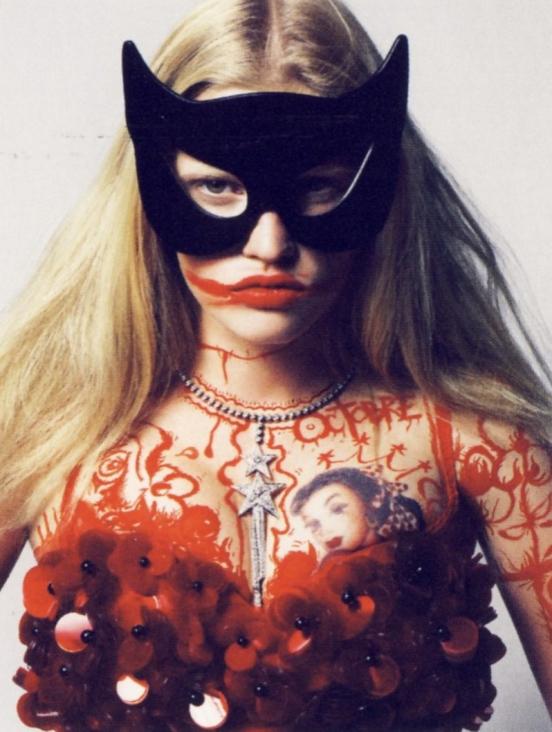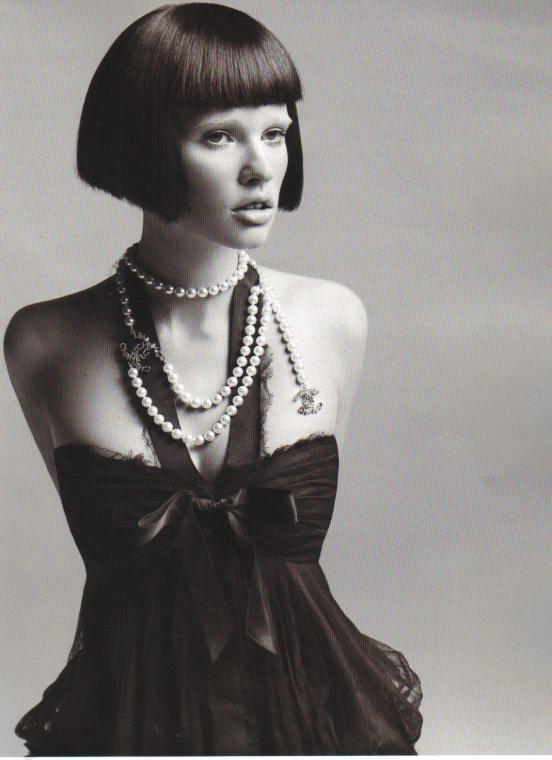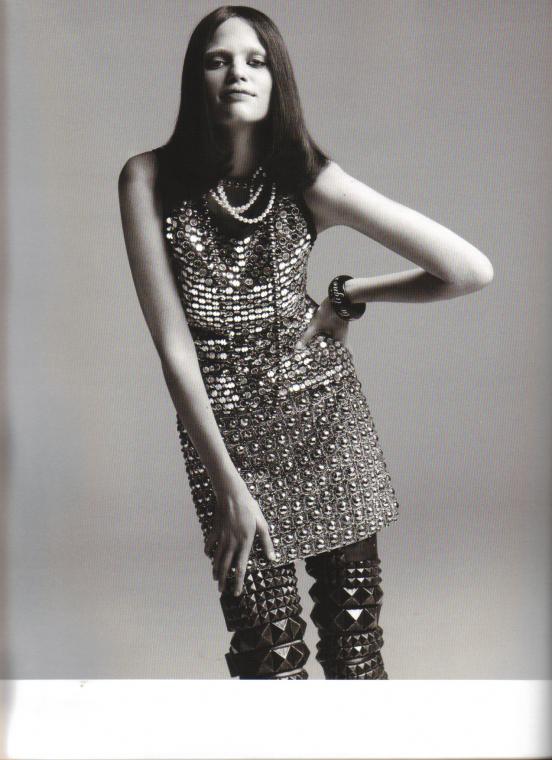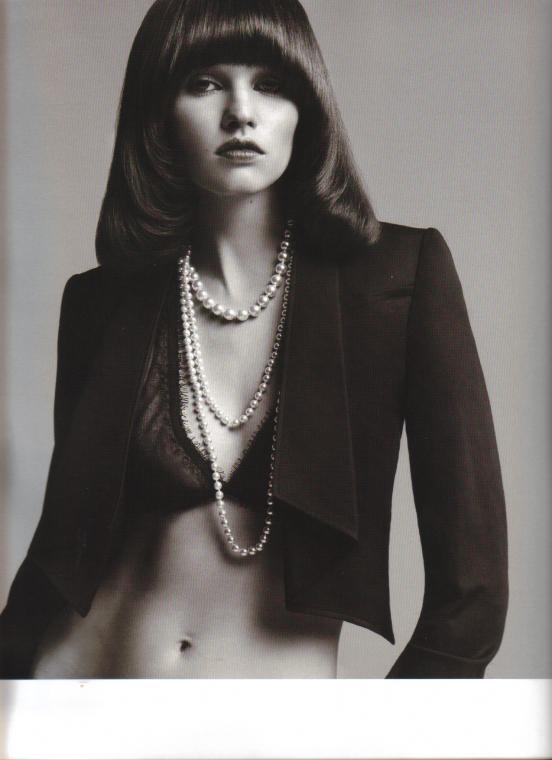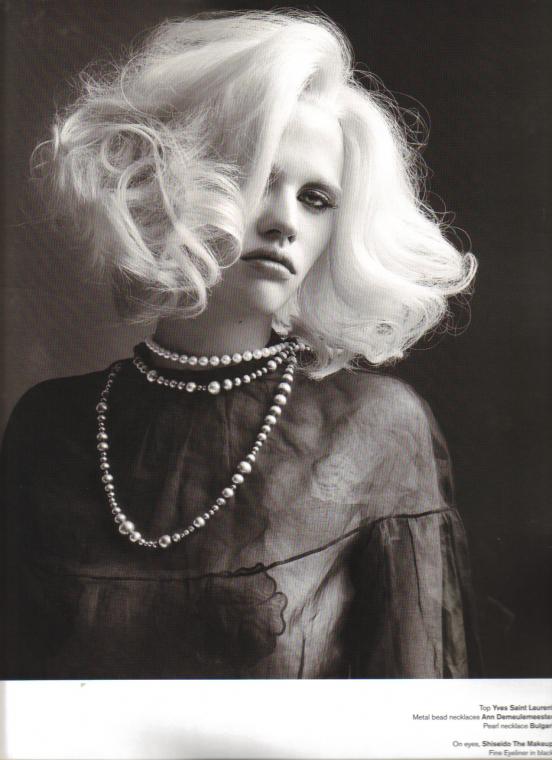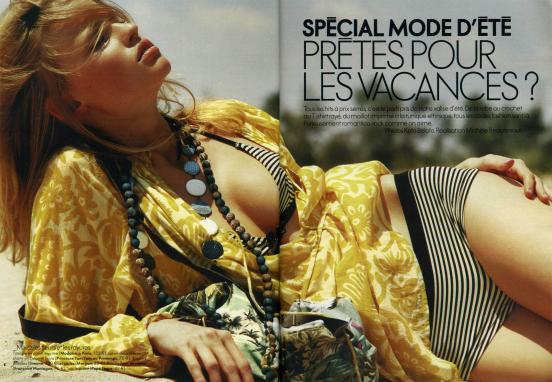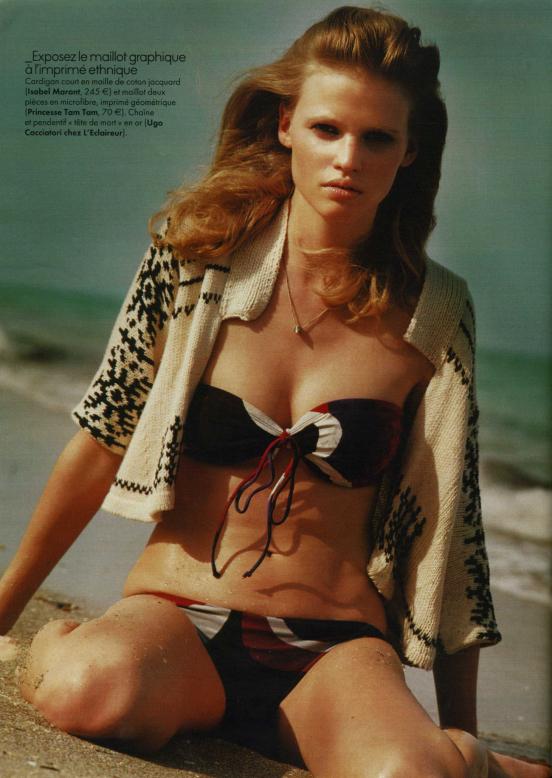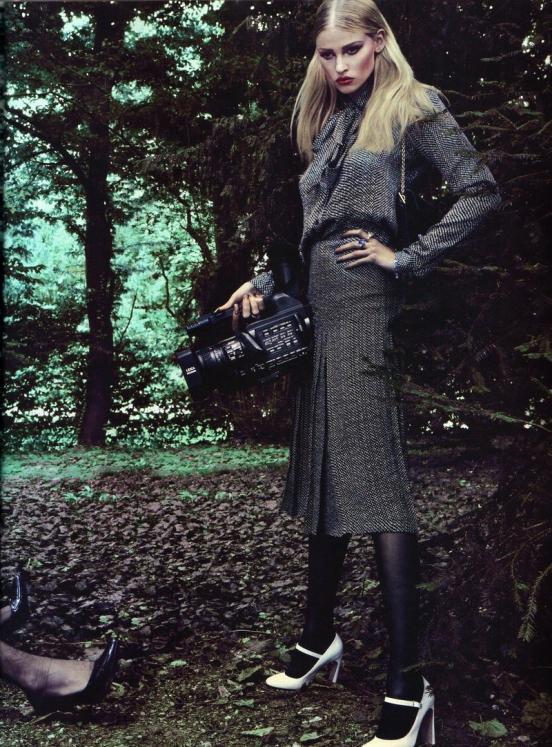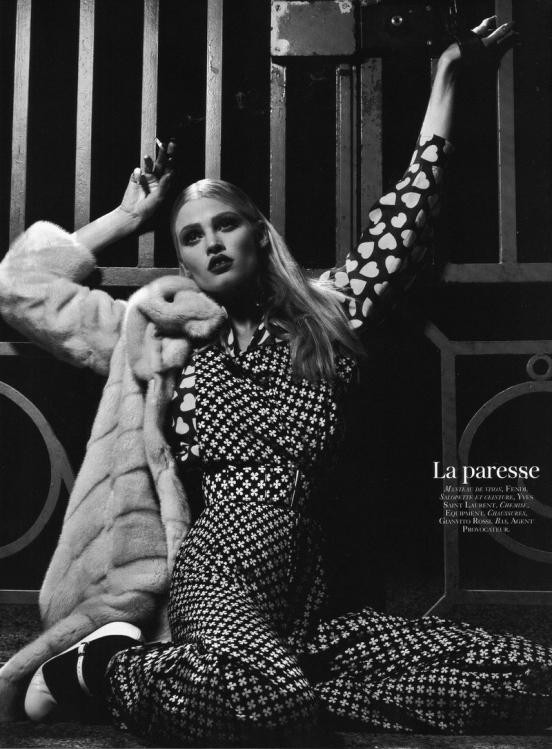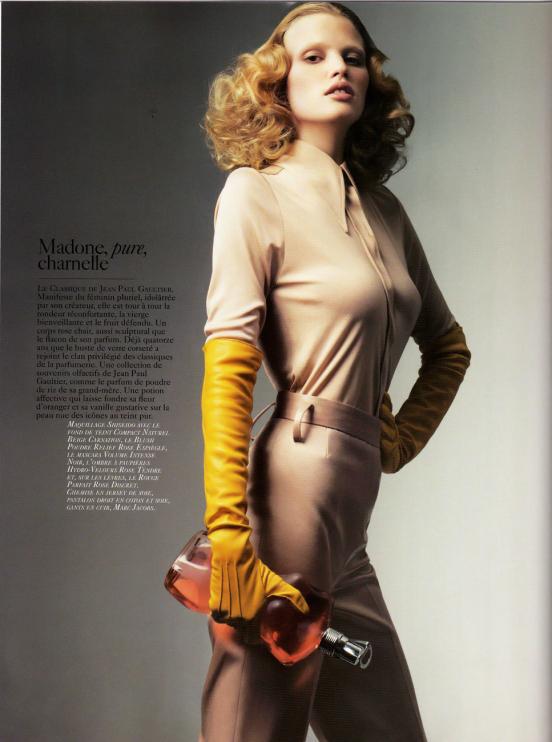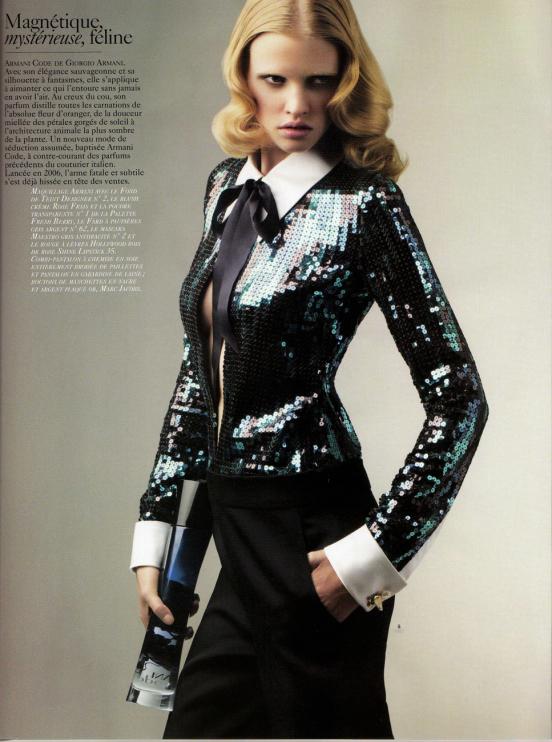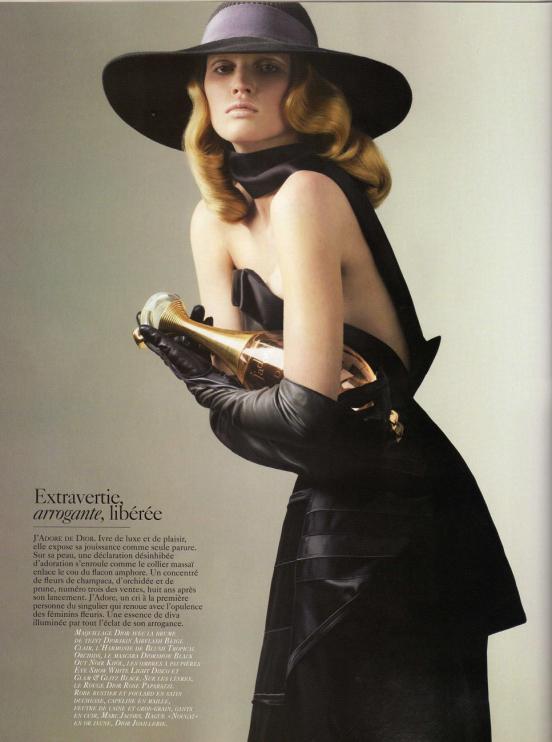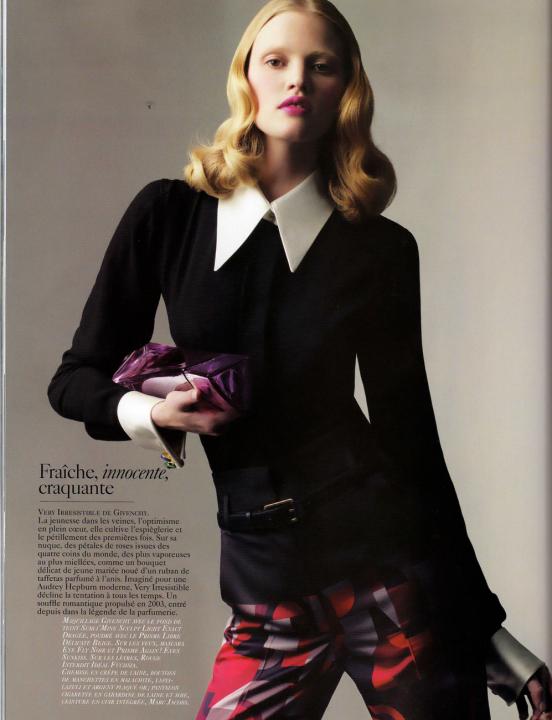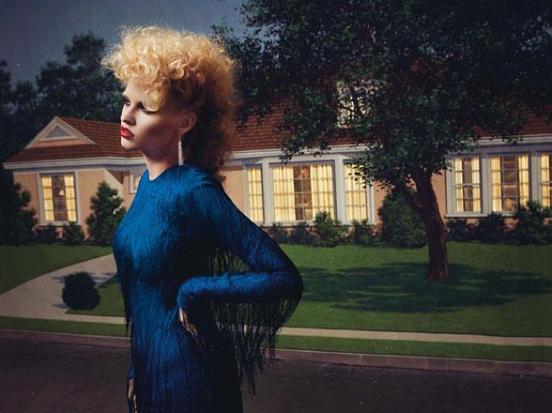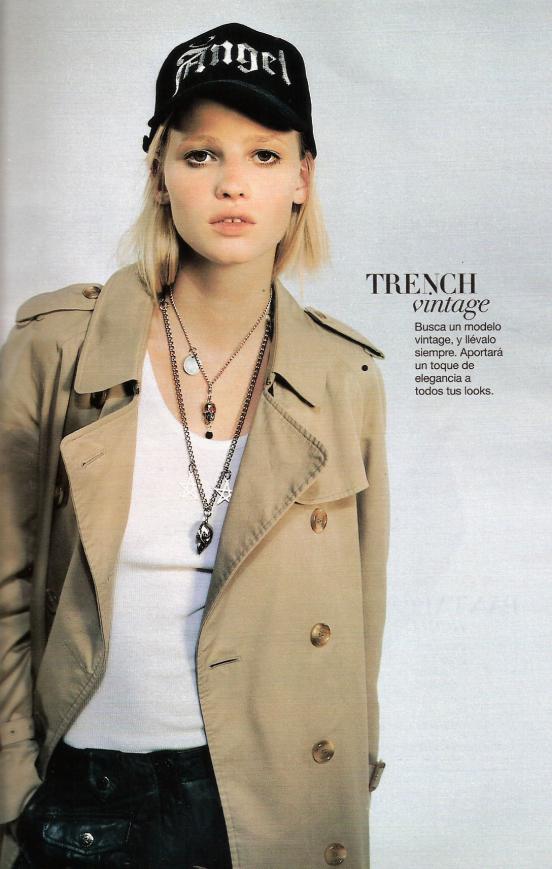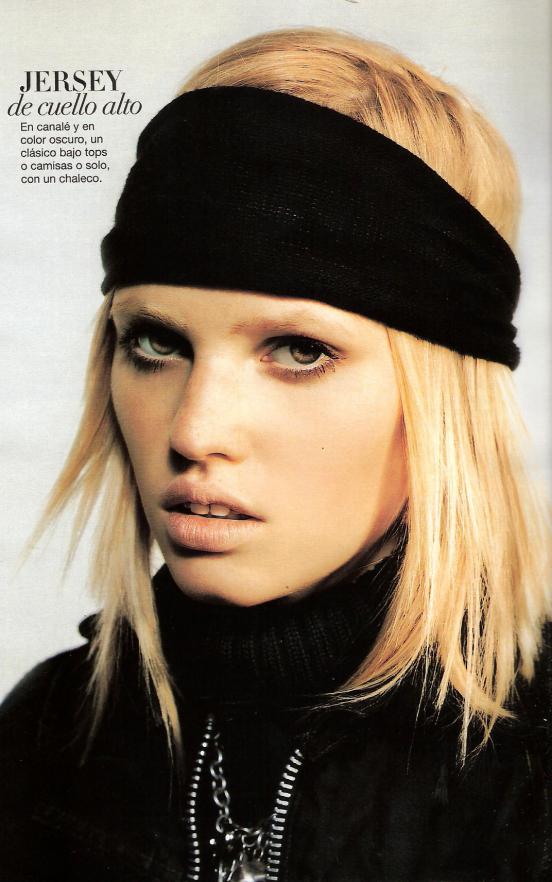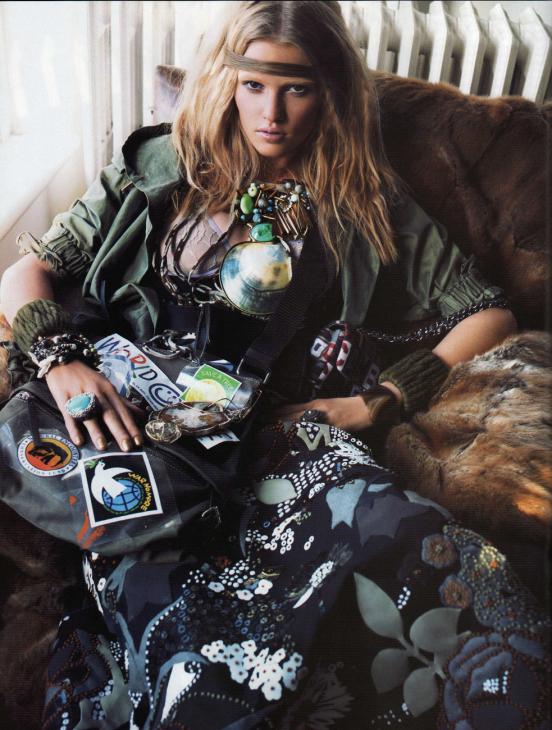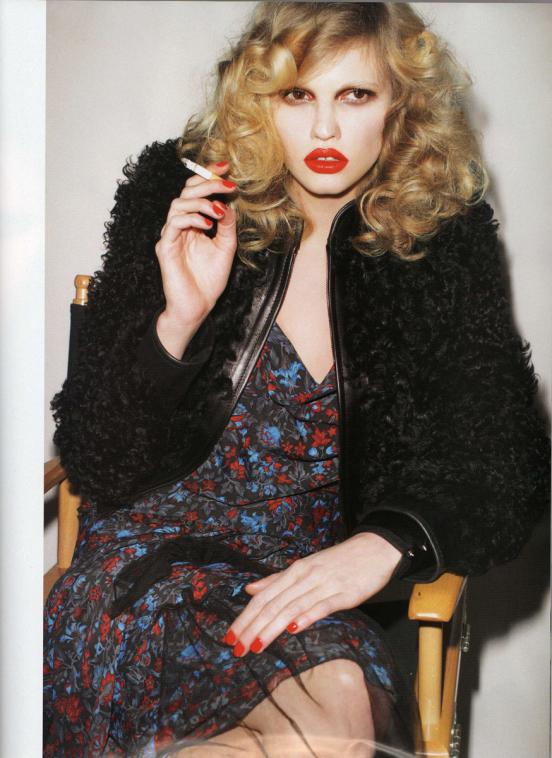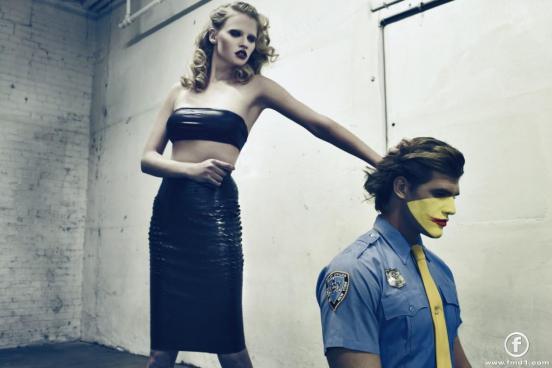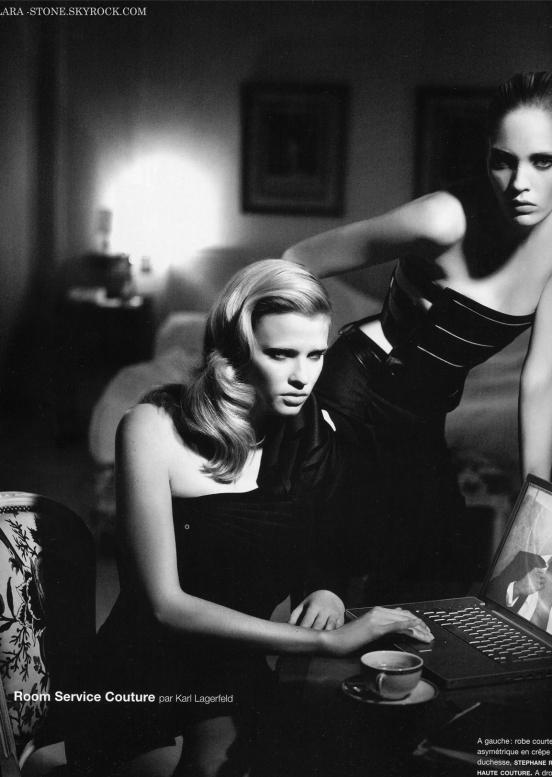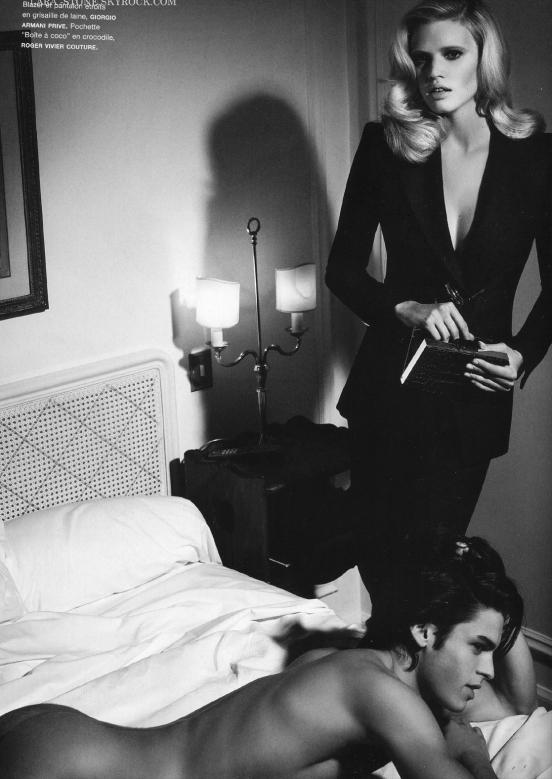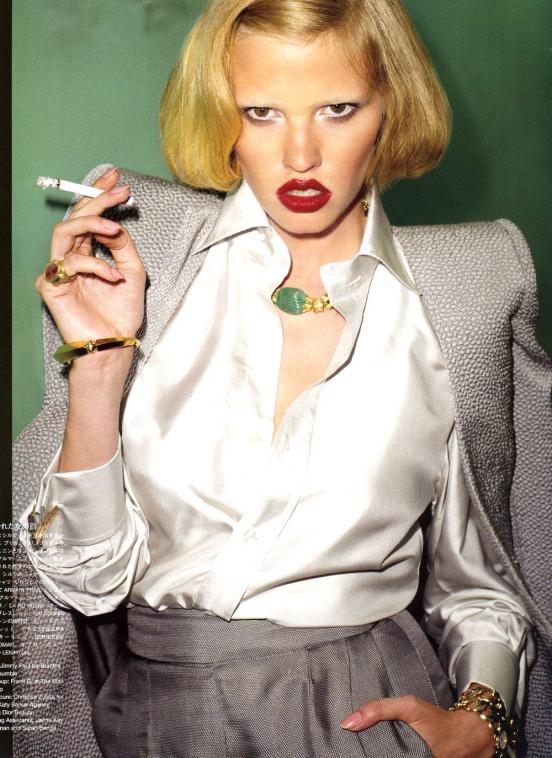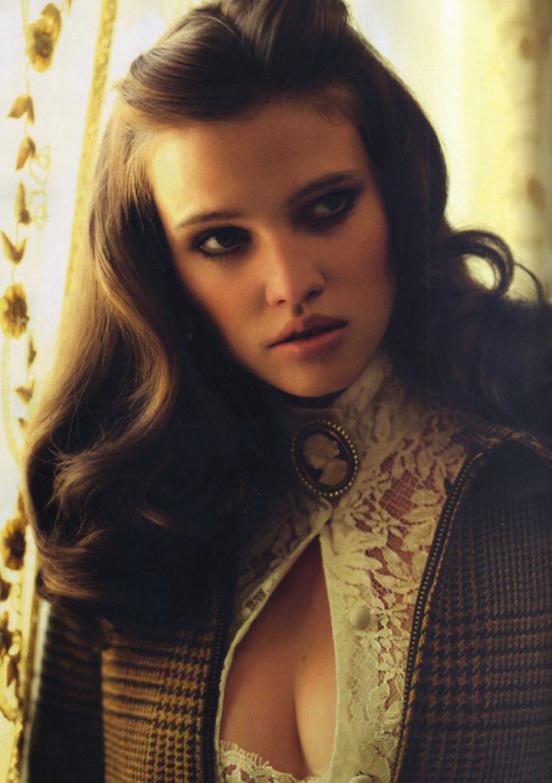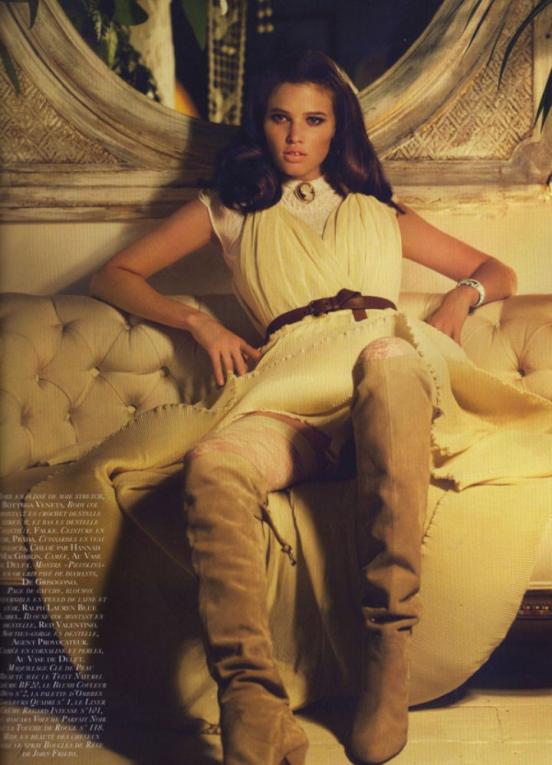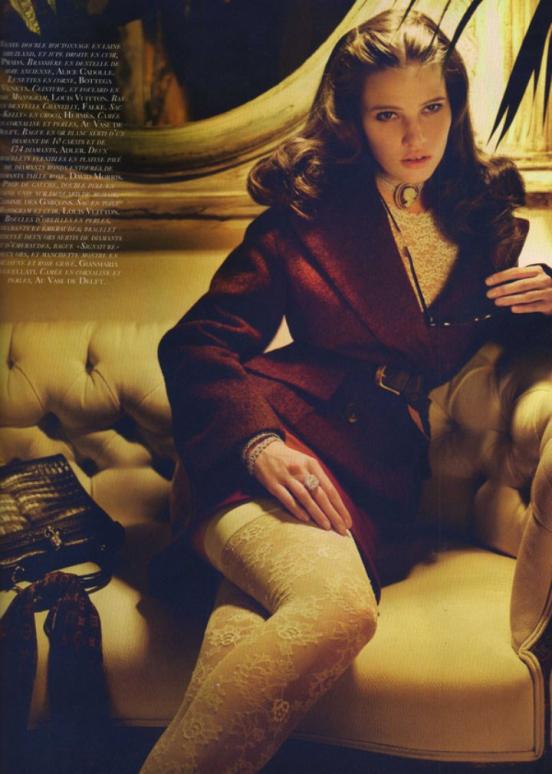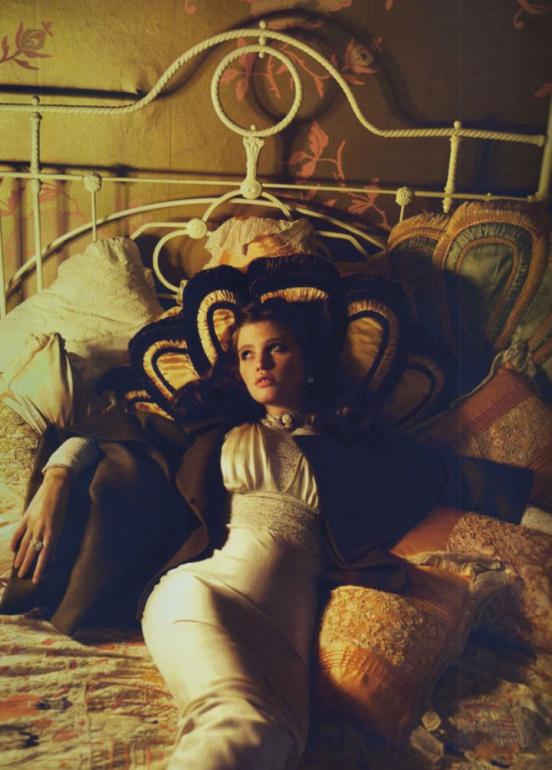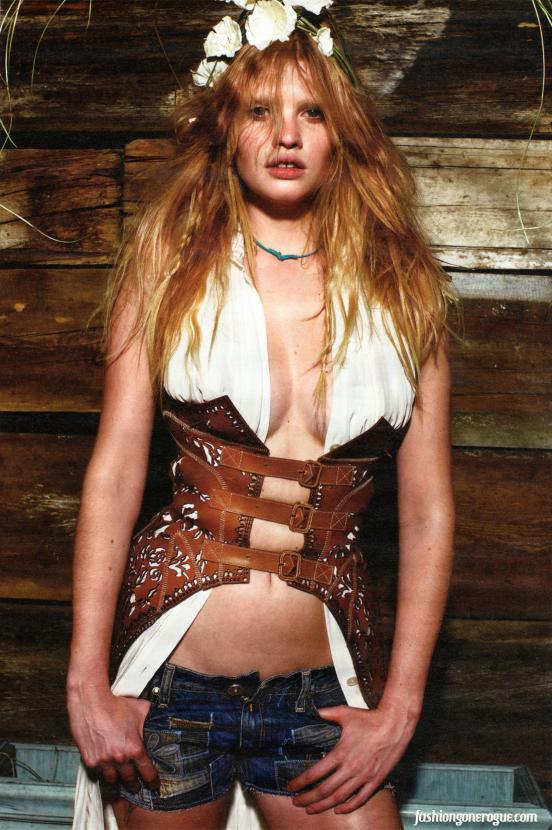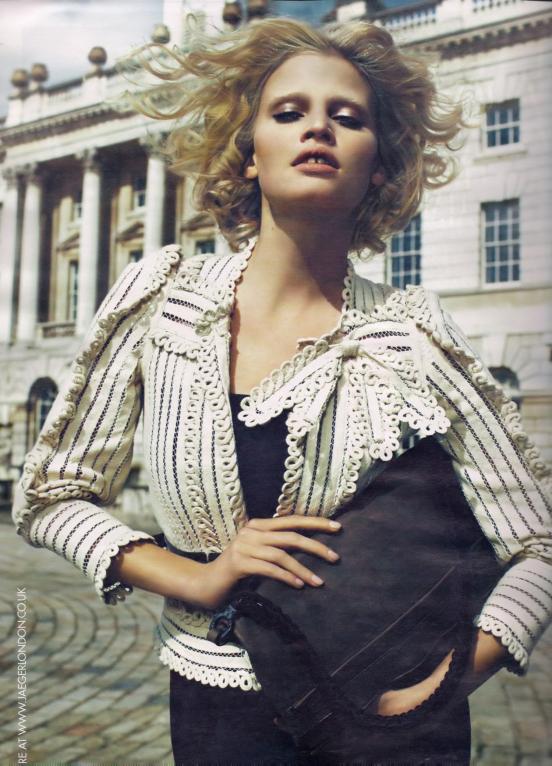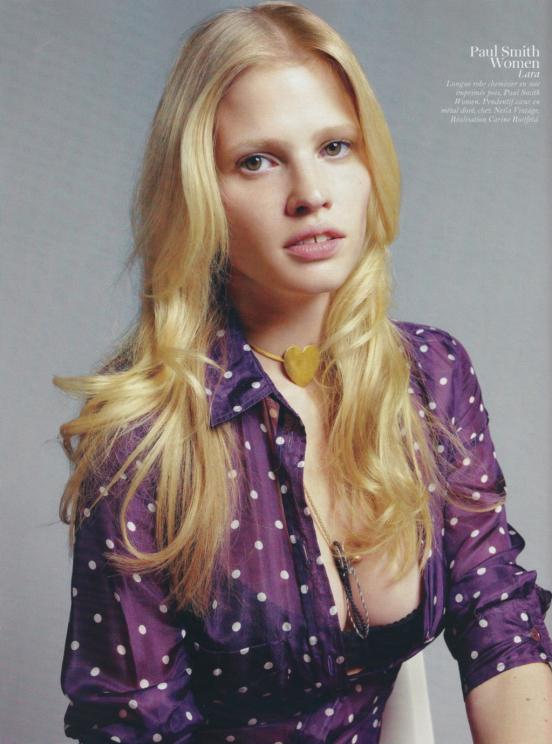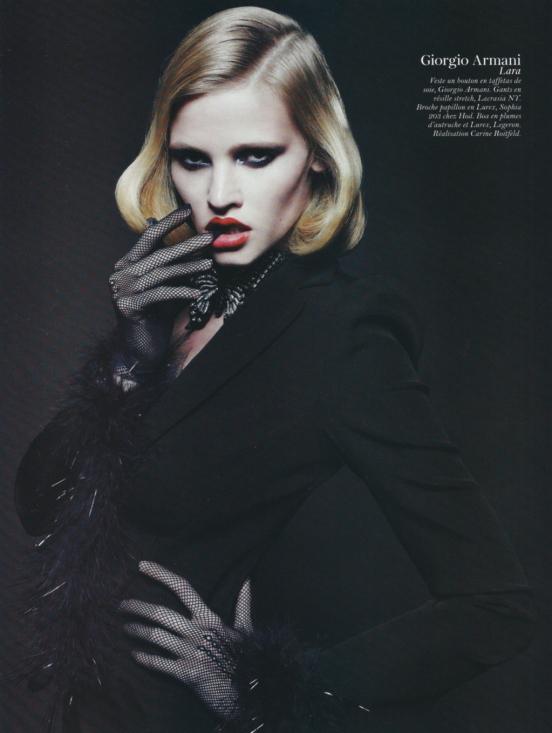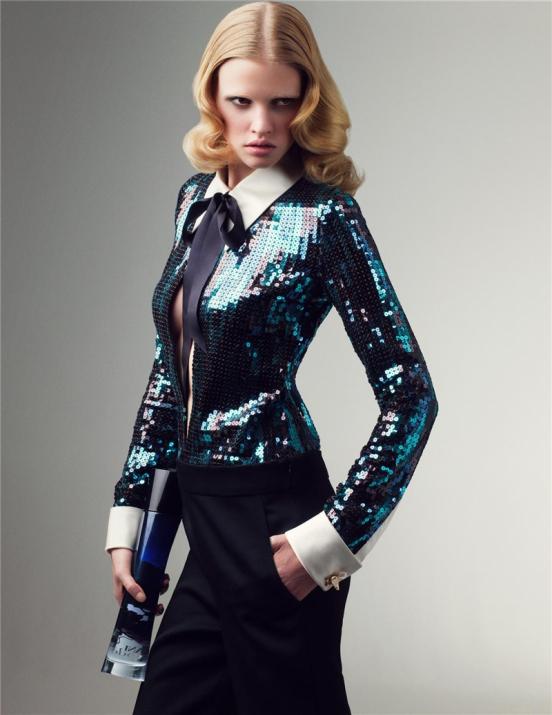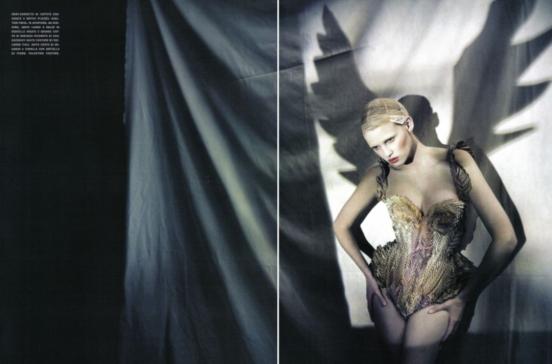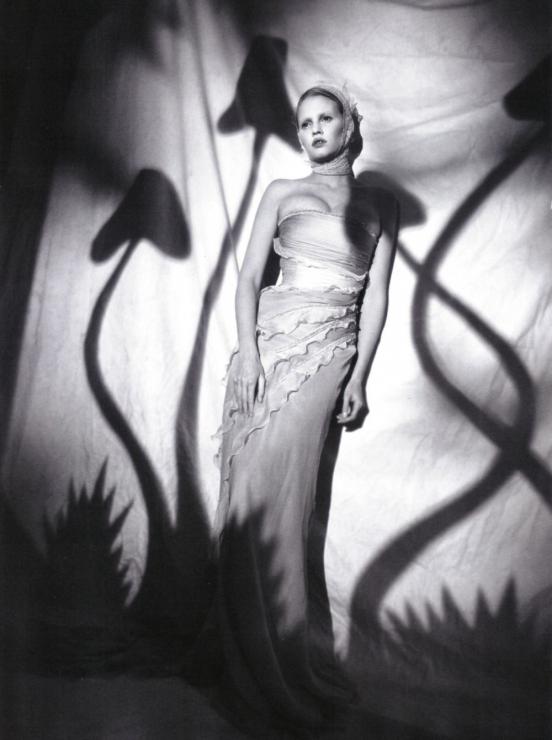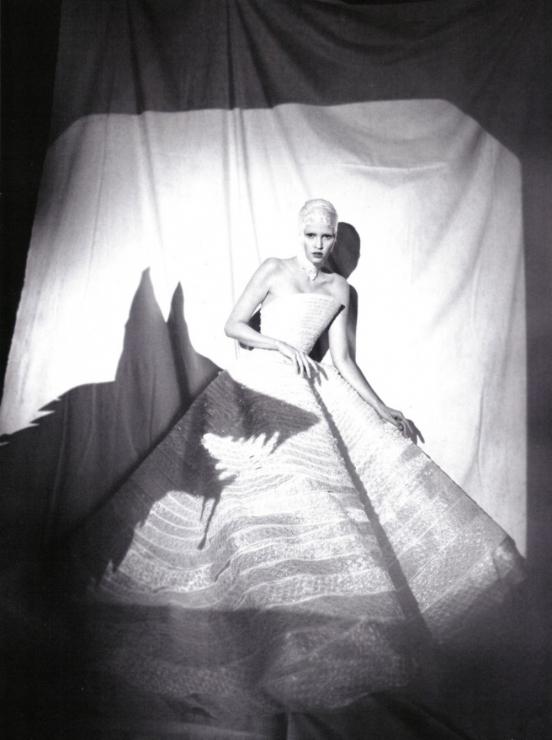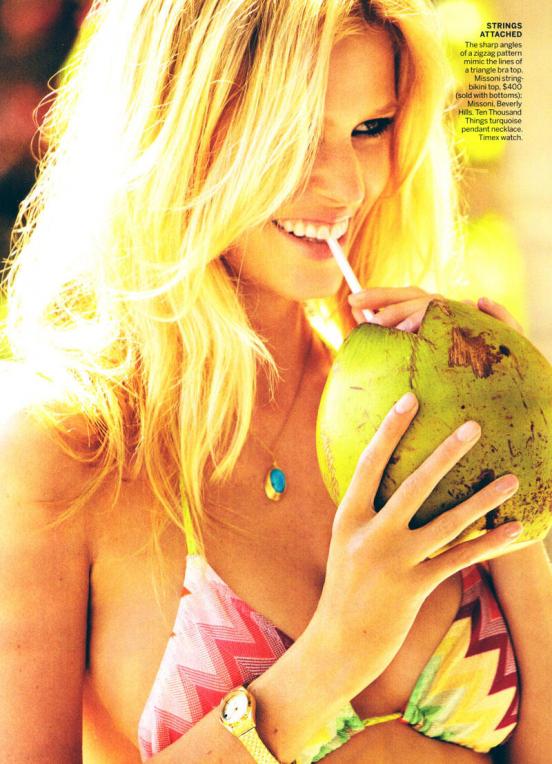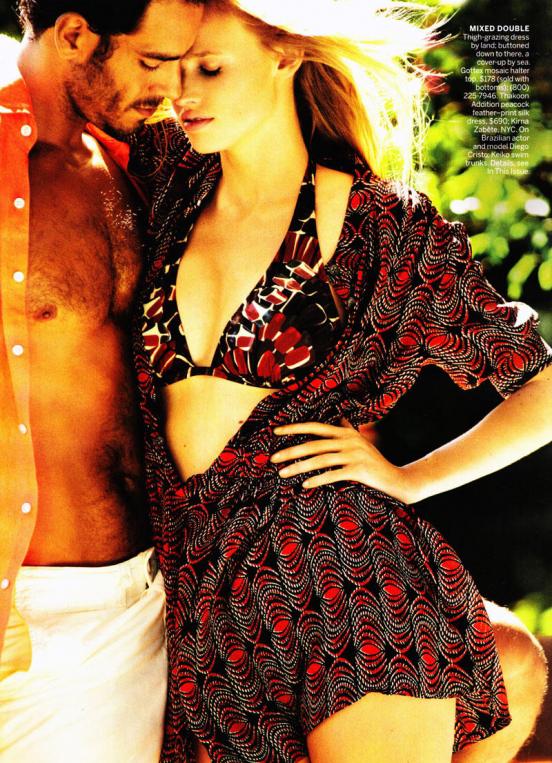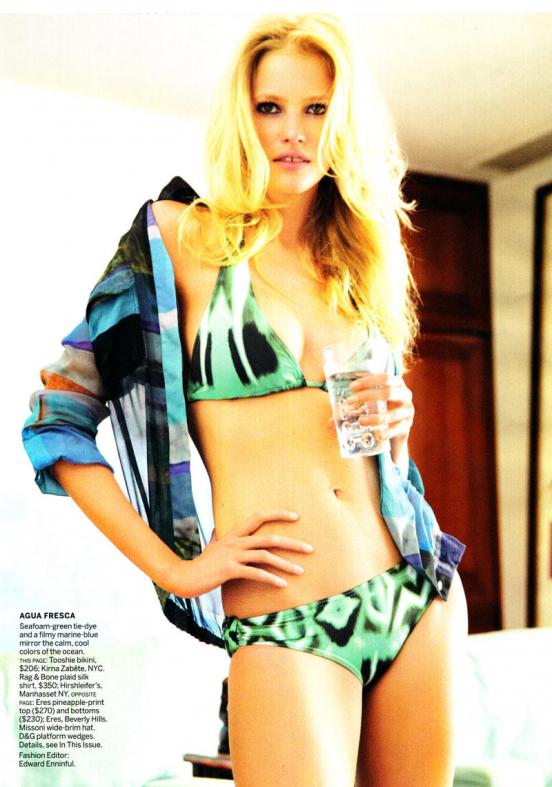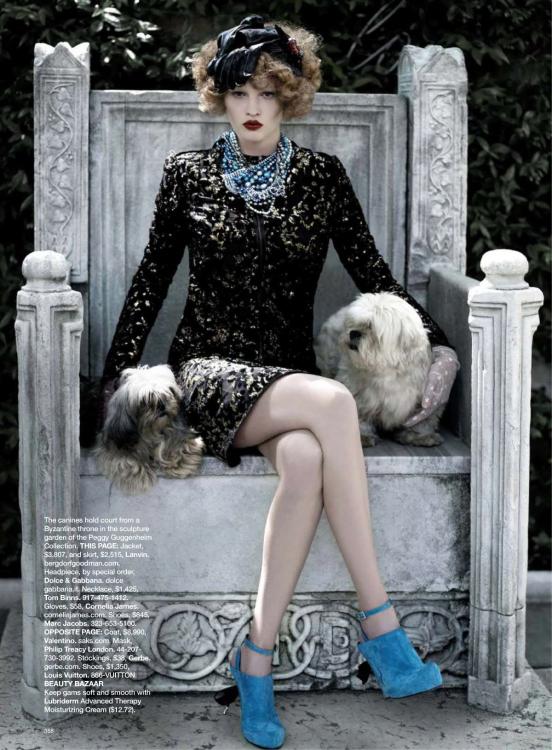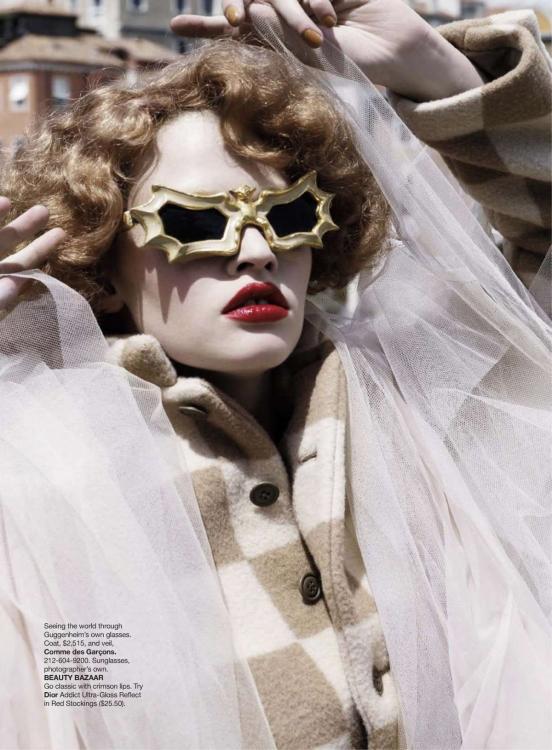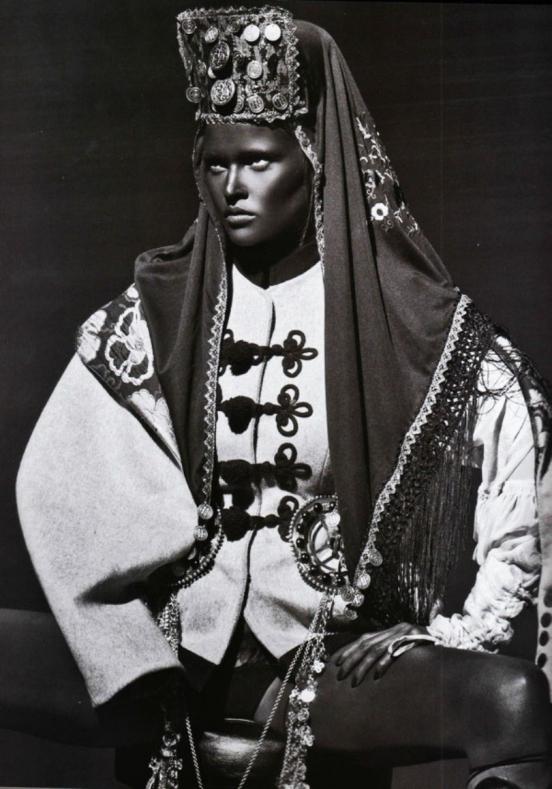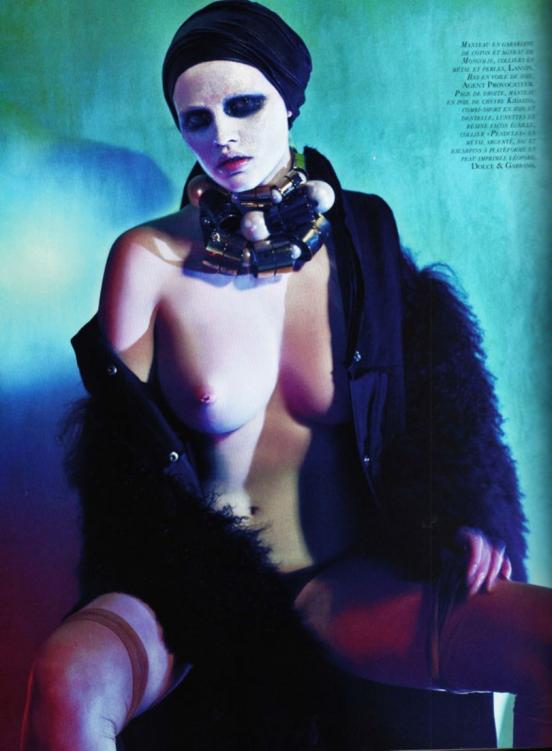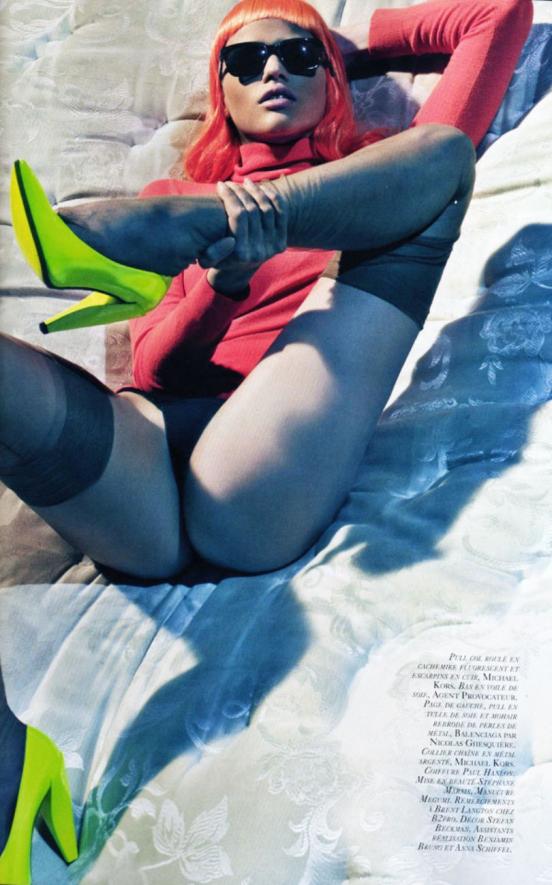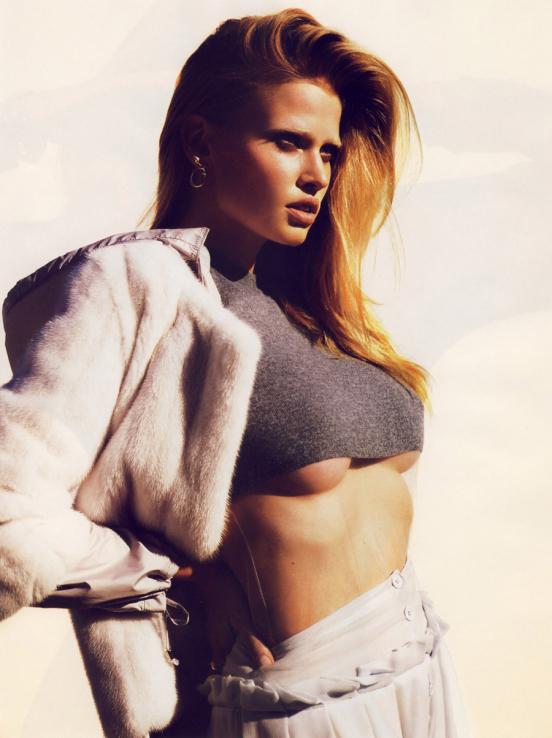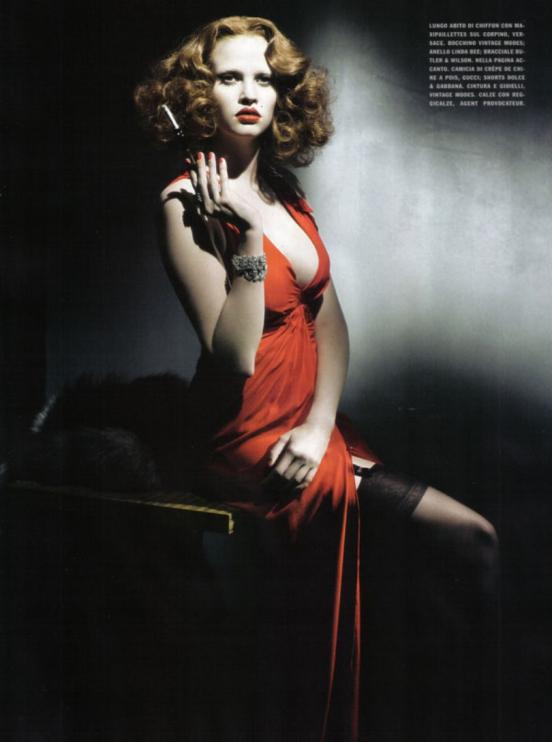 In addition, Lara often removed naked. Stone - one of the few models, which in the form of an ordinary man in the street naked, not familiar with the fashion world, can look without tears and desire to feed.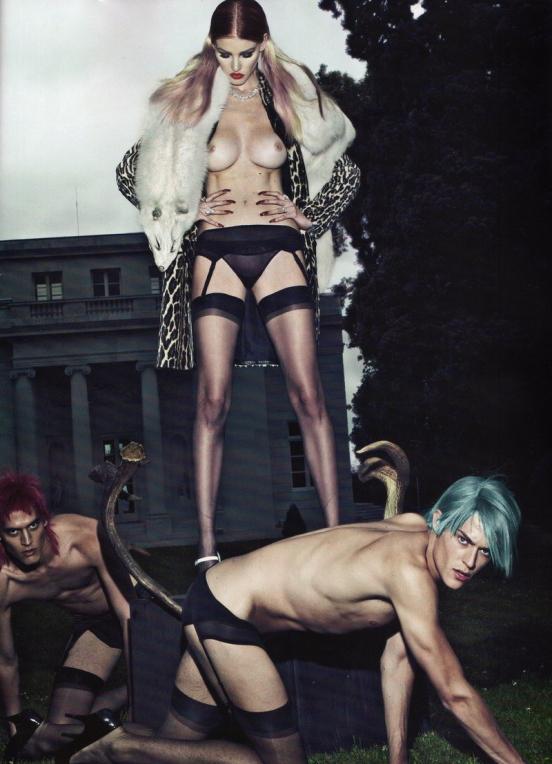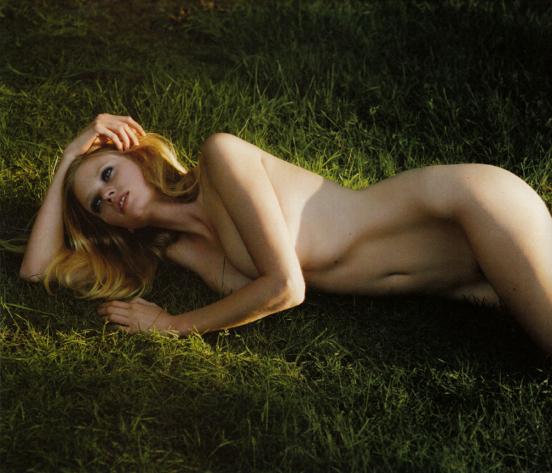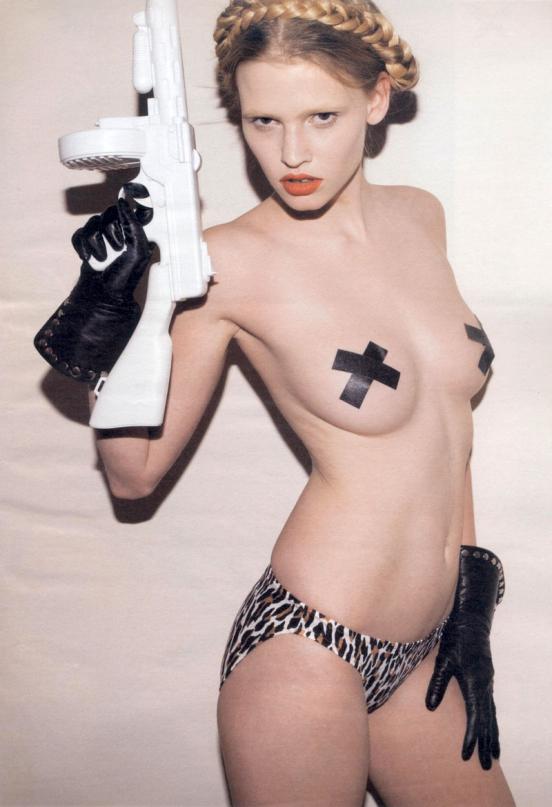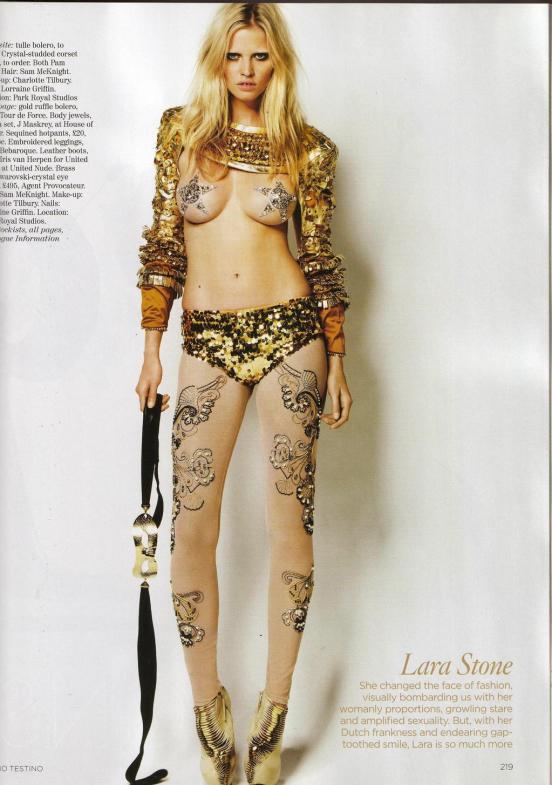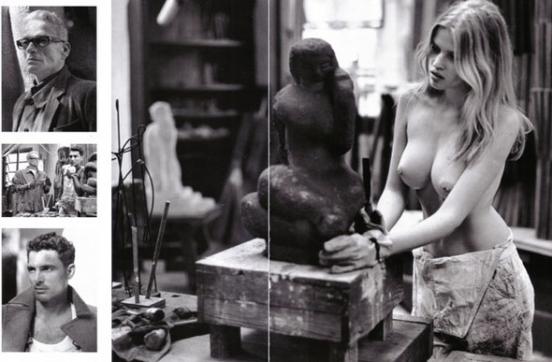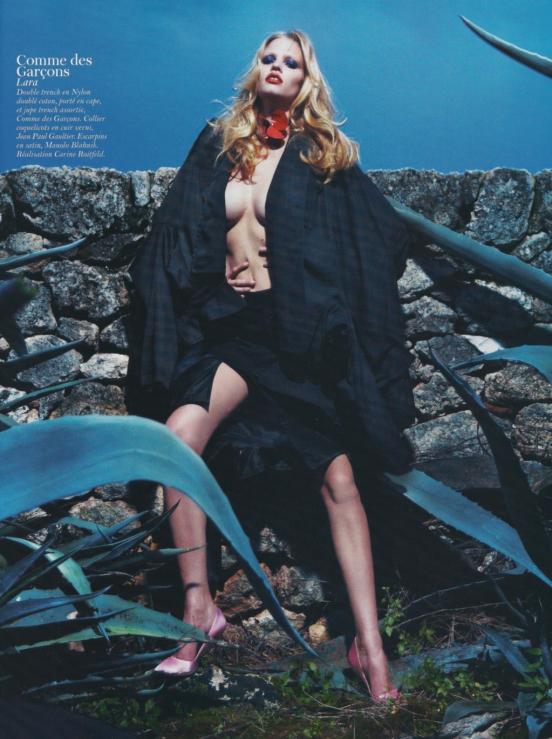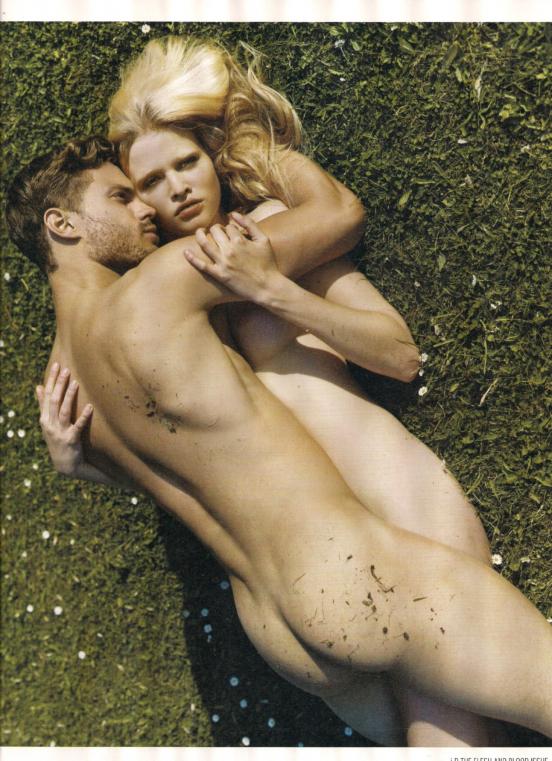 Once on the ground of undue exposure of Lara in front of cameras I matured scandal, or rather a trial. Greg Lotus made a survey model. All anything, but the photos without prior coordination with the Lara put in Playboy.
Playboy had no right to publish these photos. This is not the edition in which I would like to receive. You know, I have no choice but to take action to protect its reputation.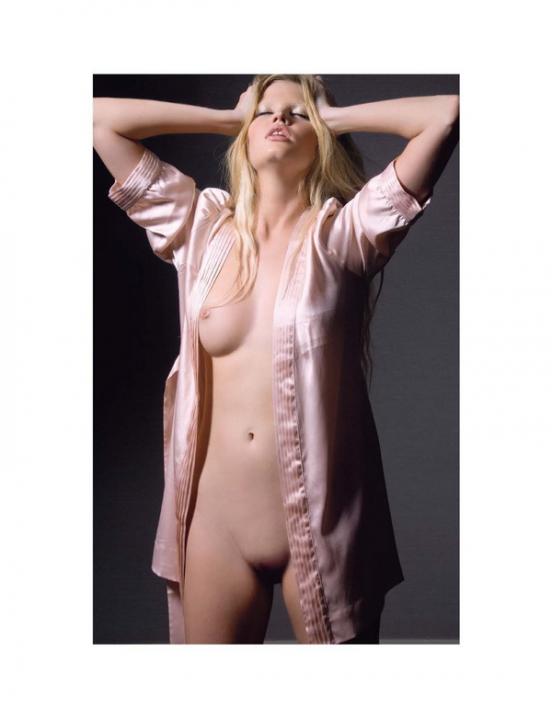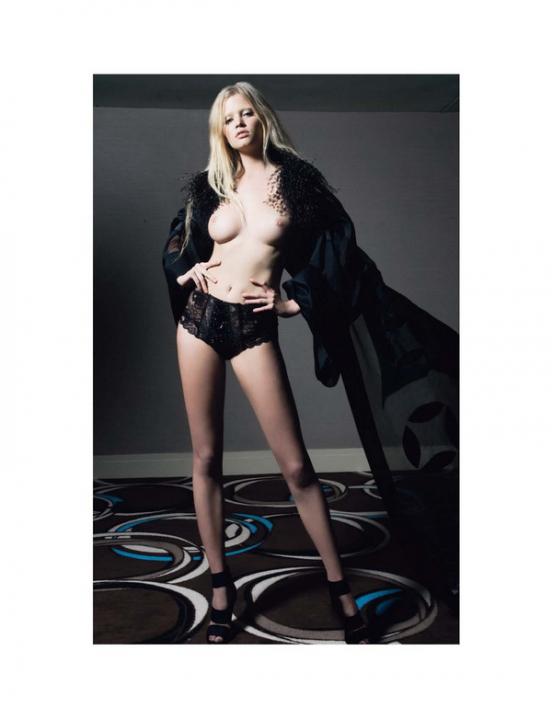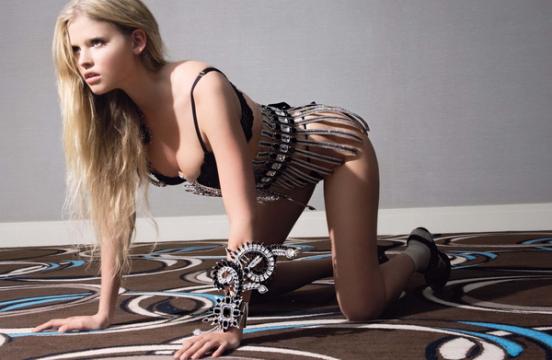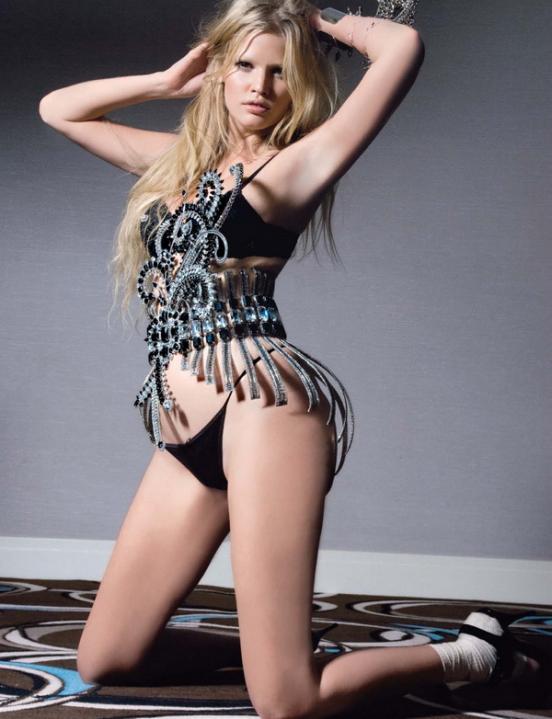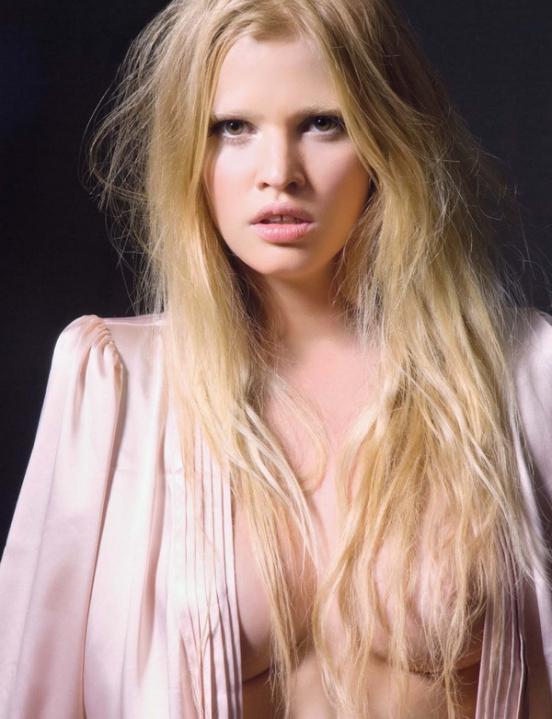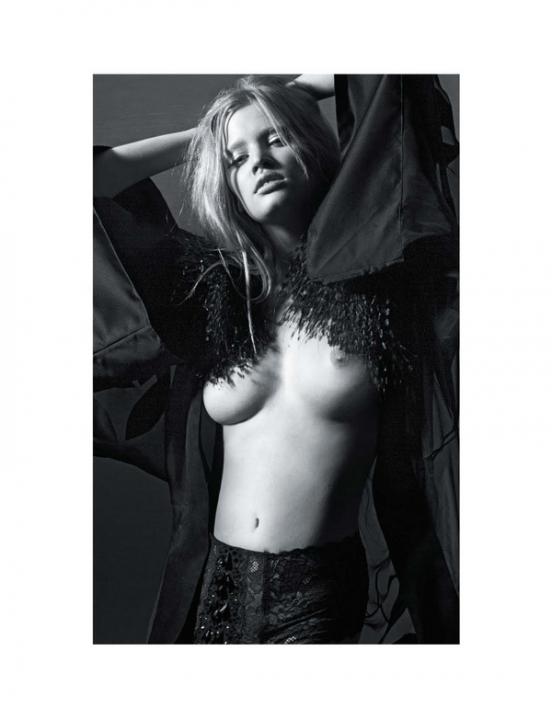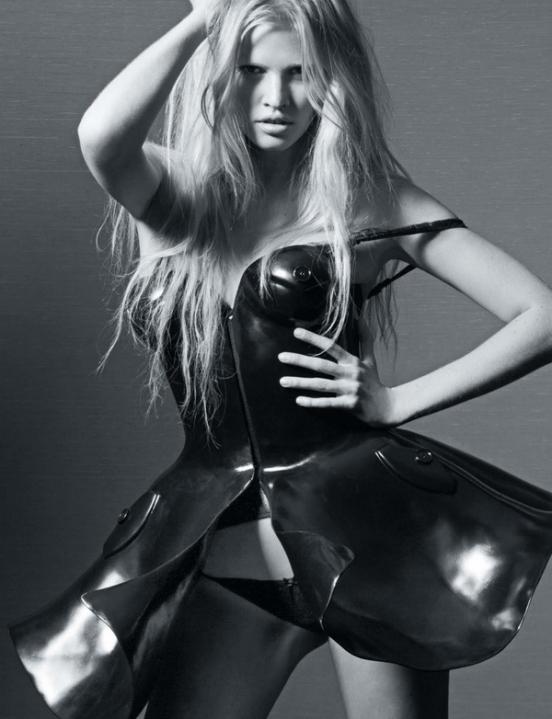 I like a lot of photo shoots Lara. She was lucky to have interesting ideas of photographers.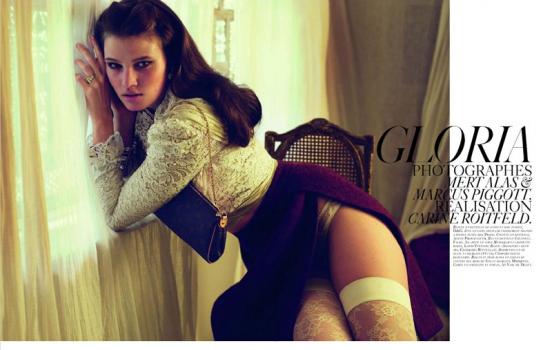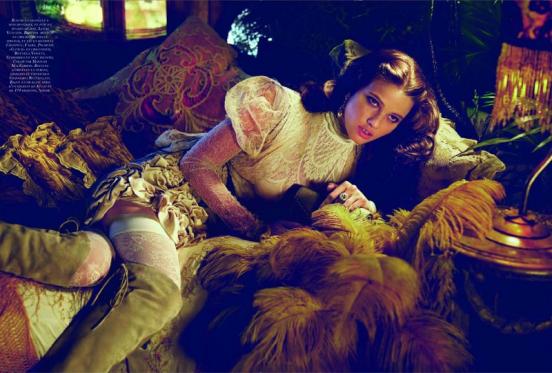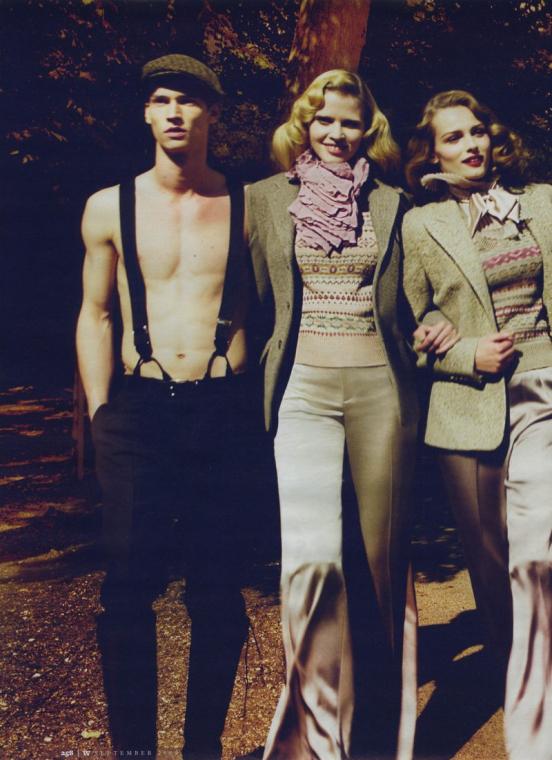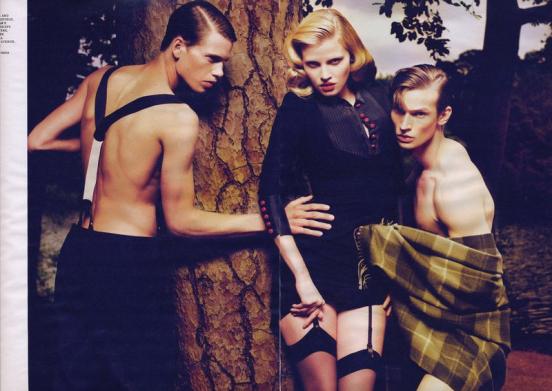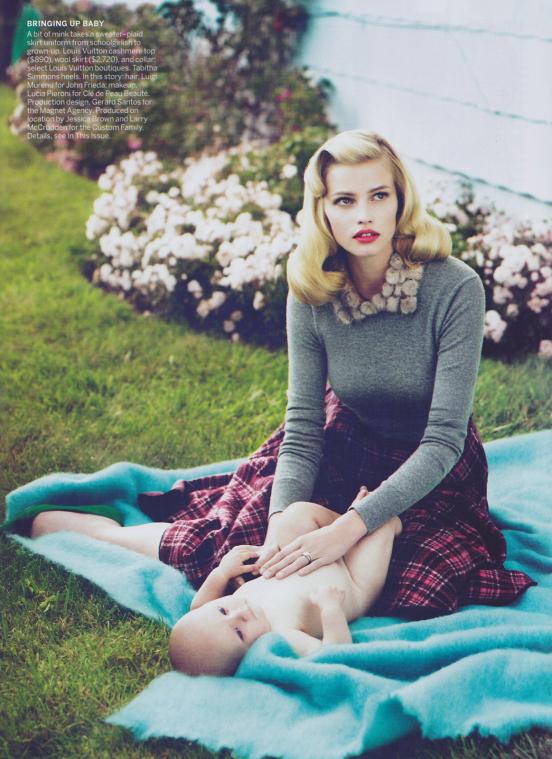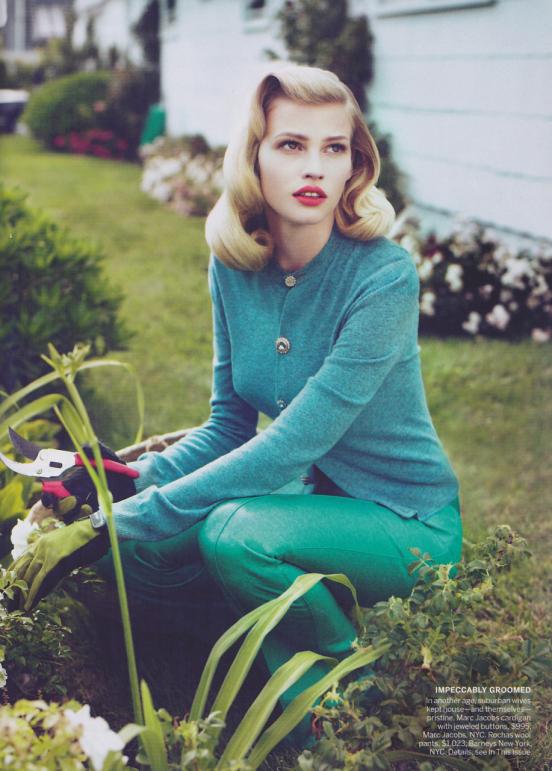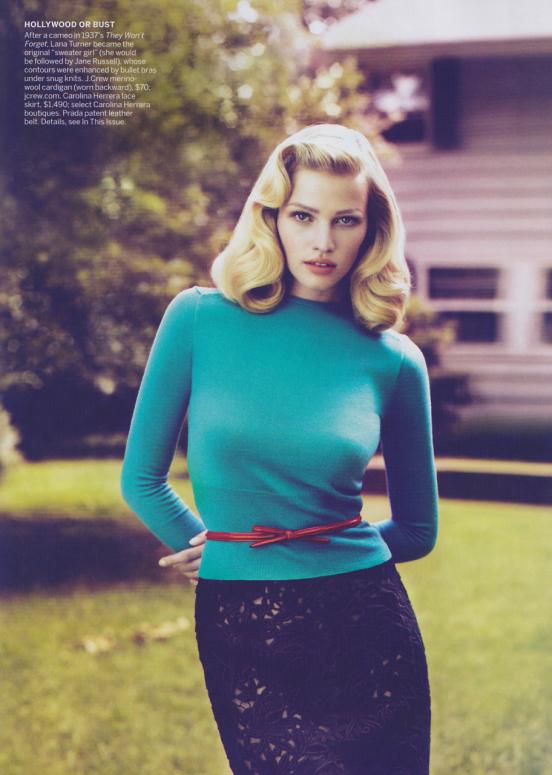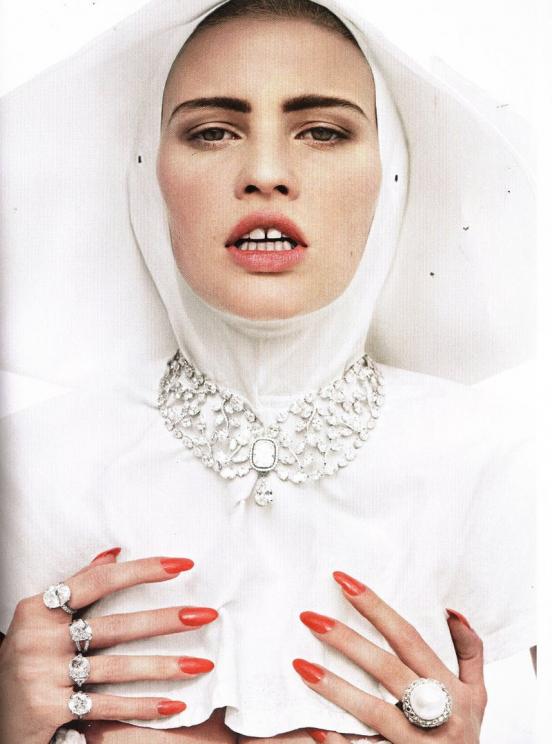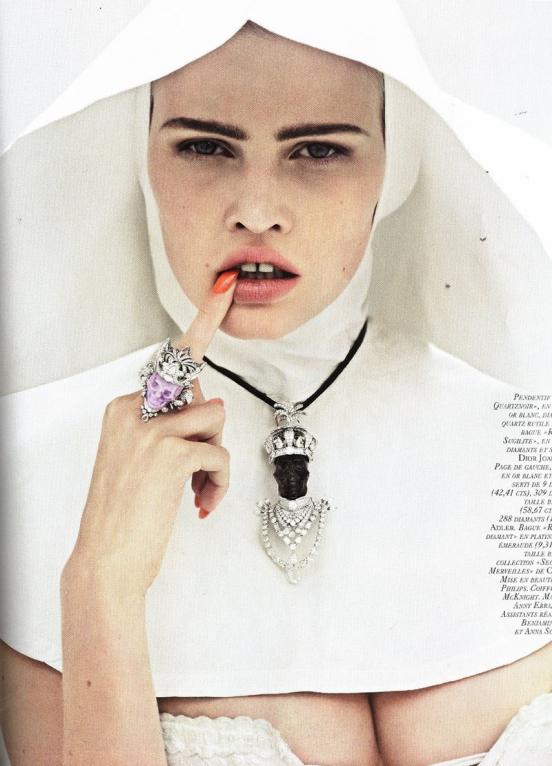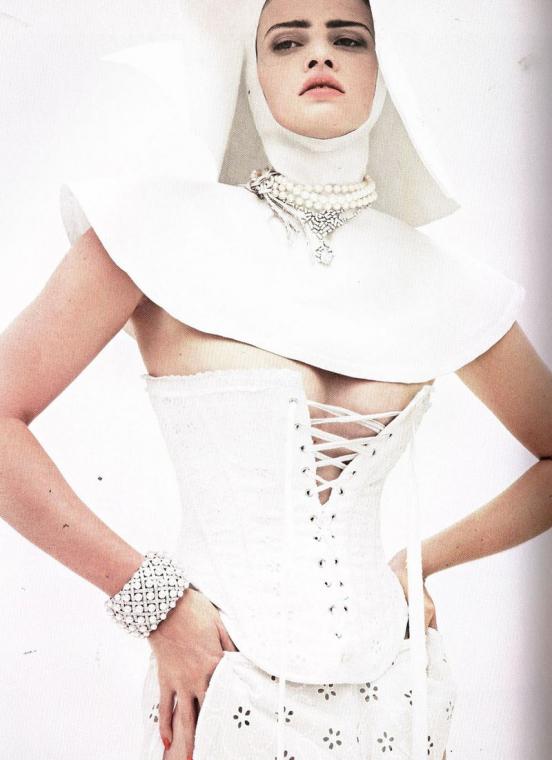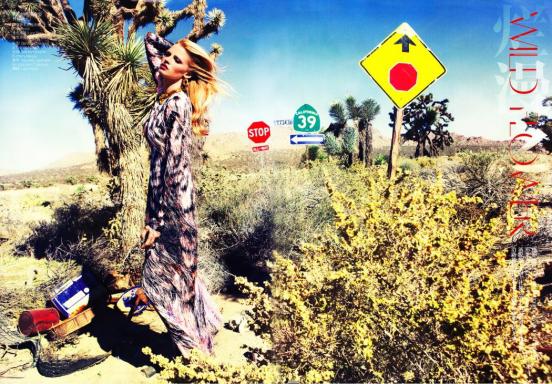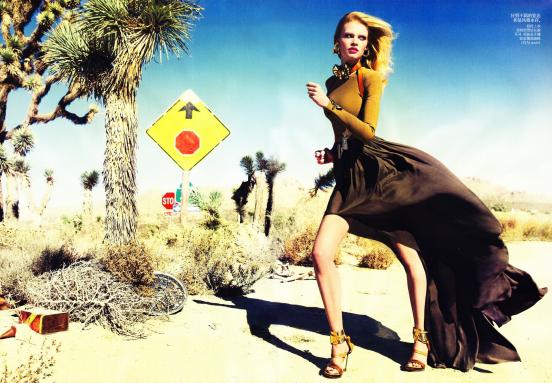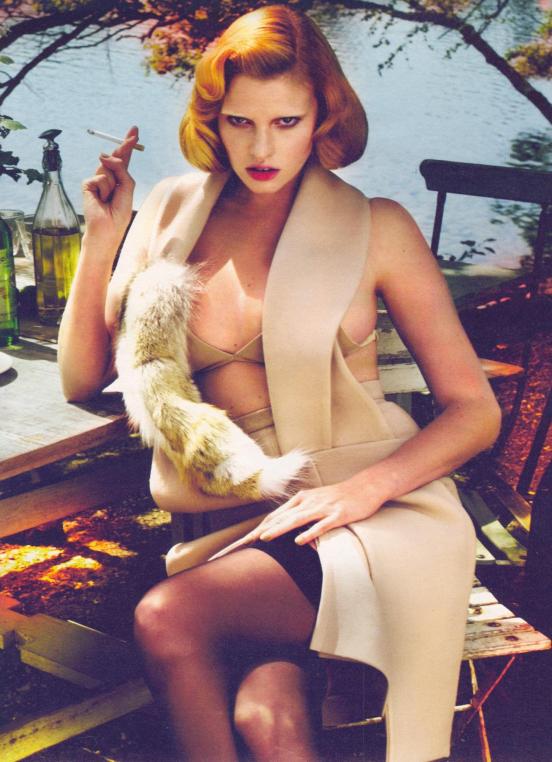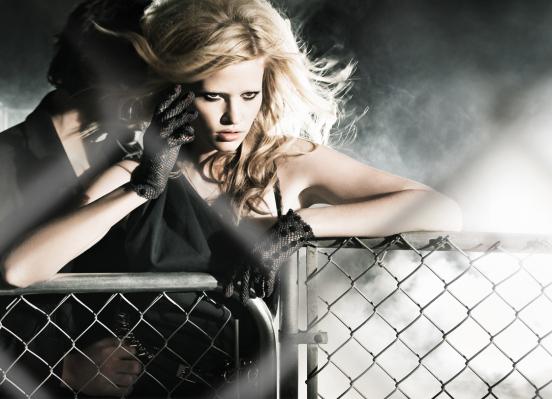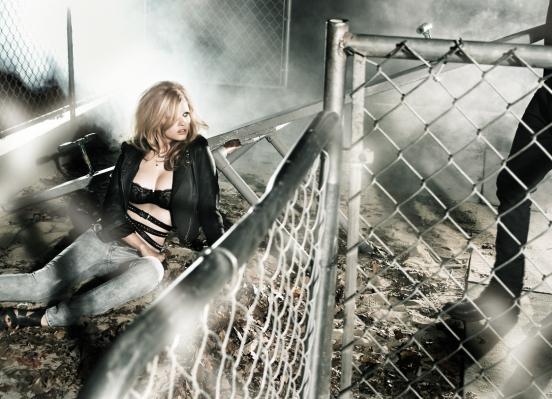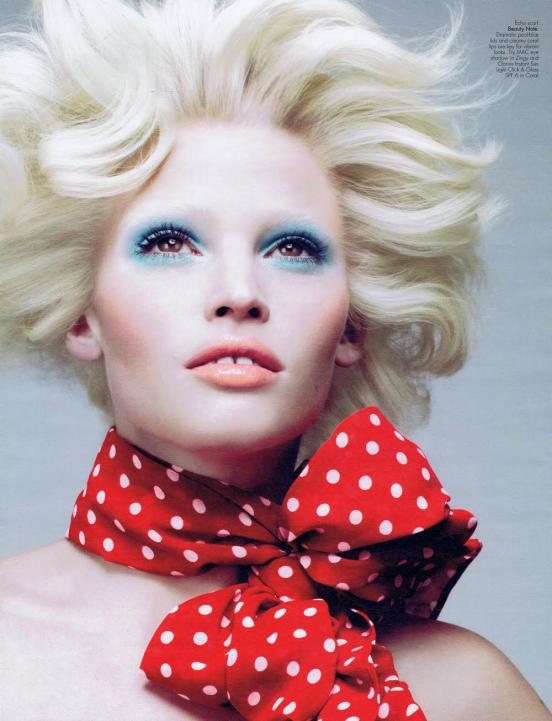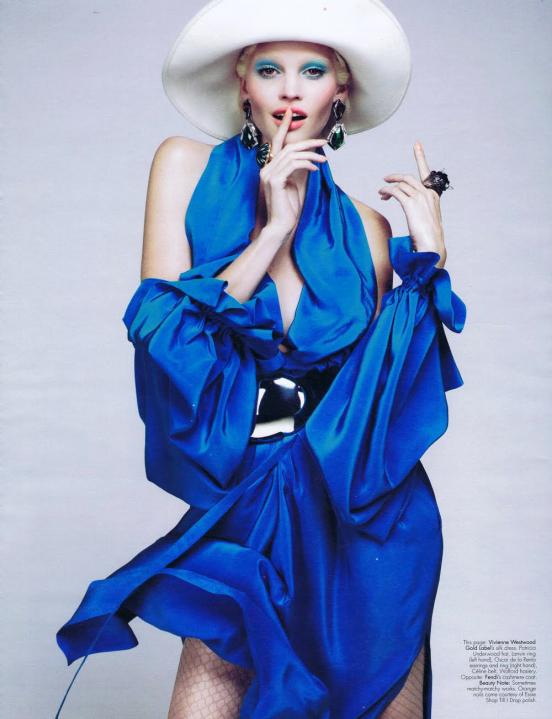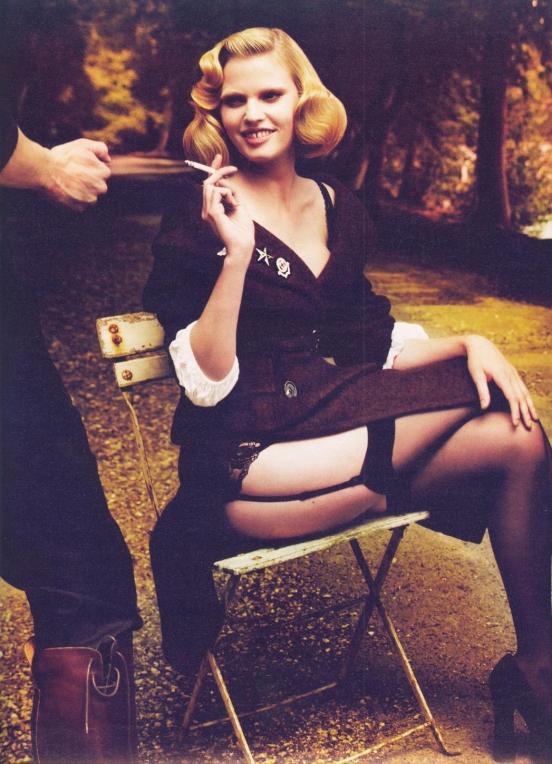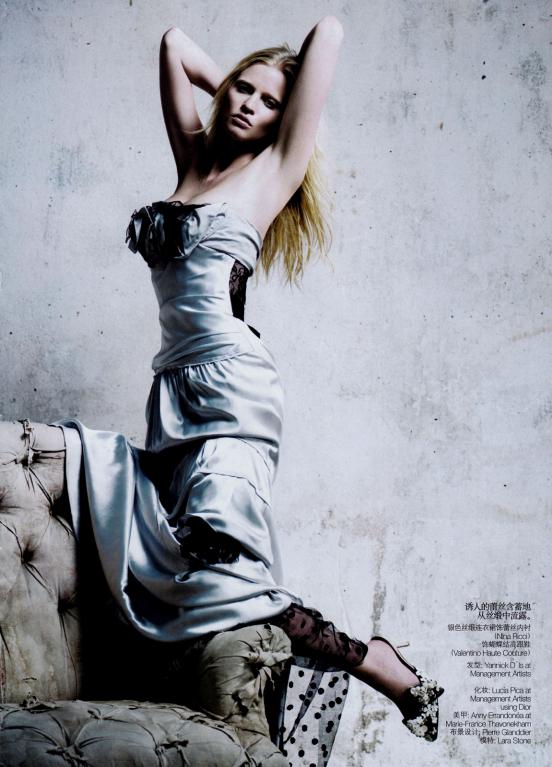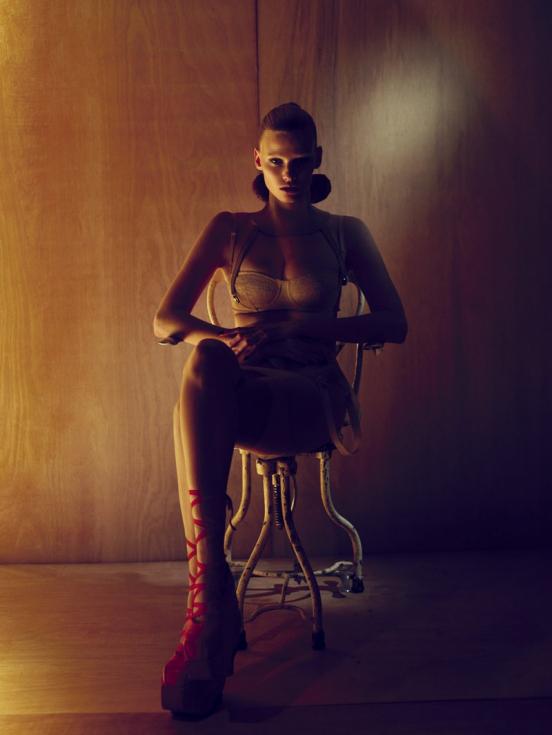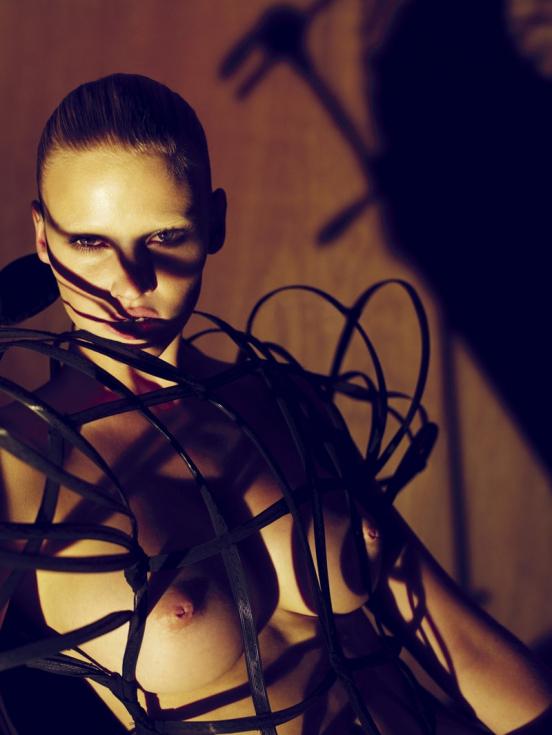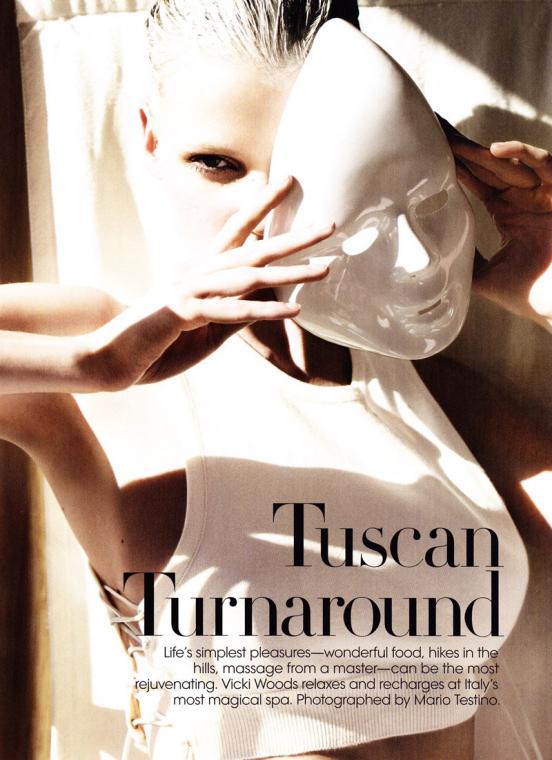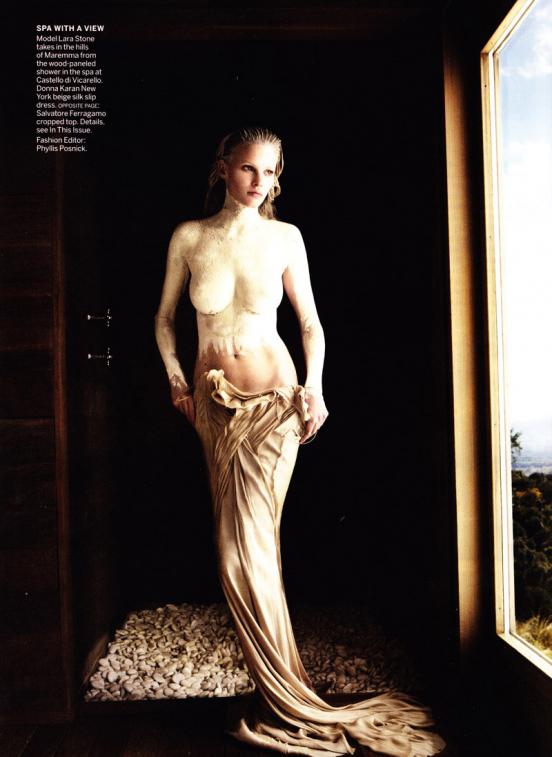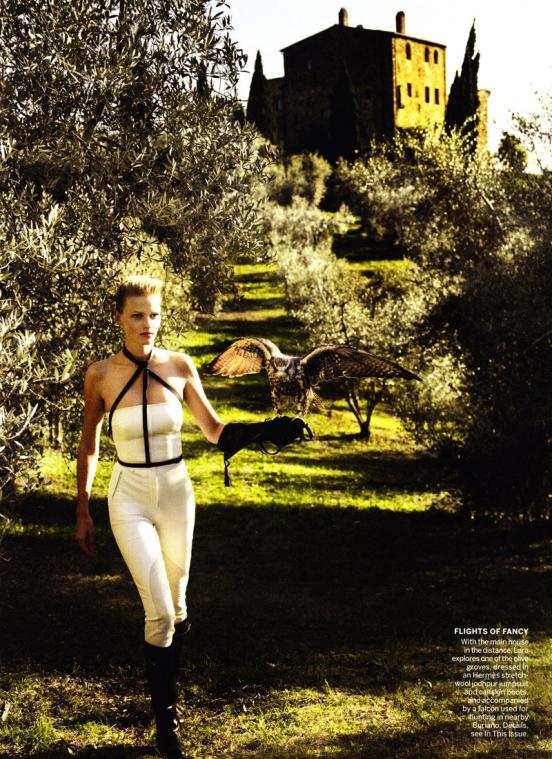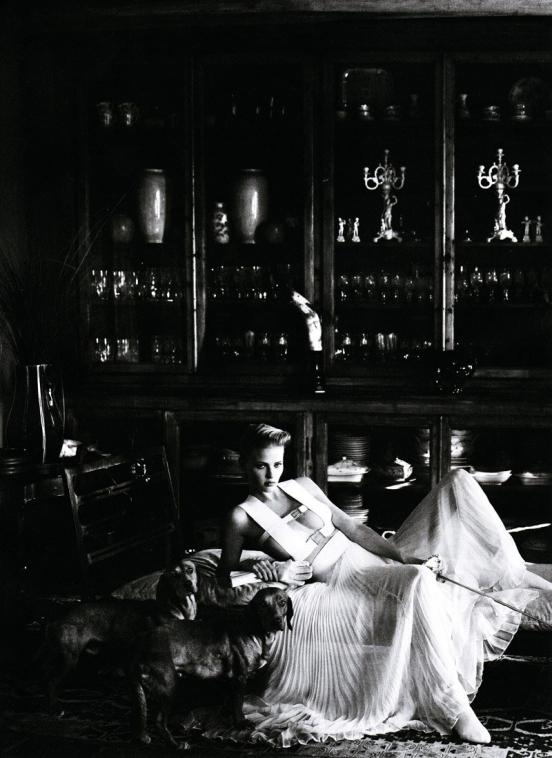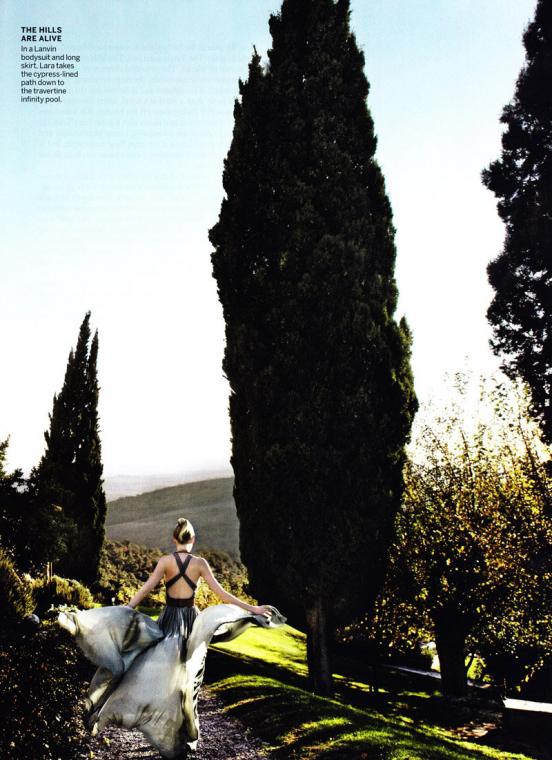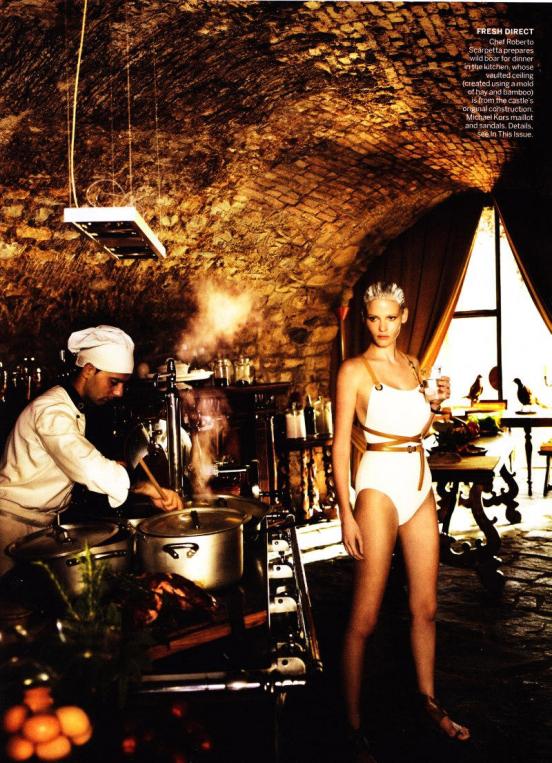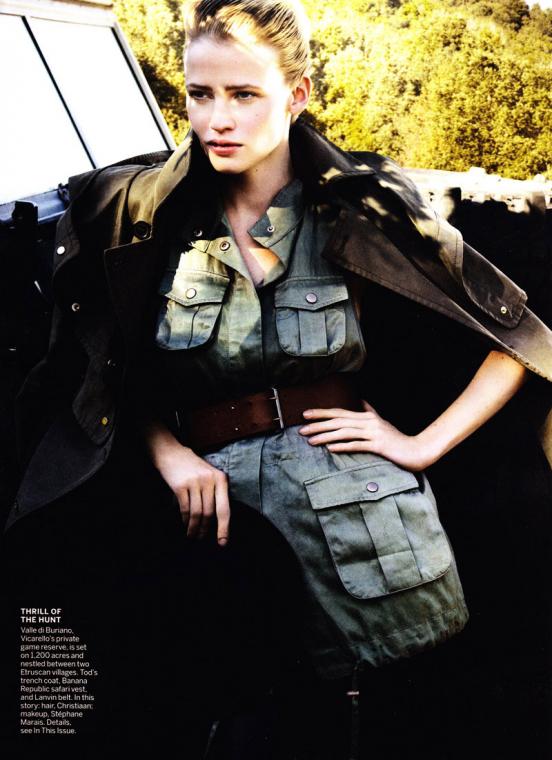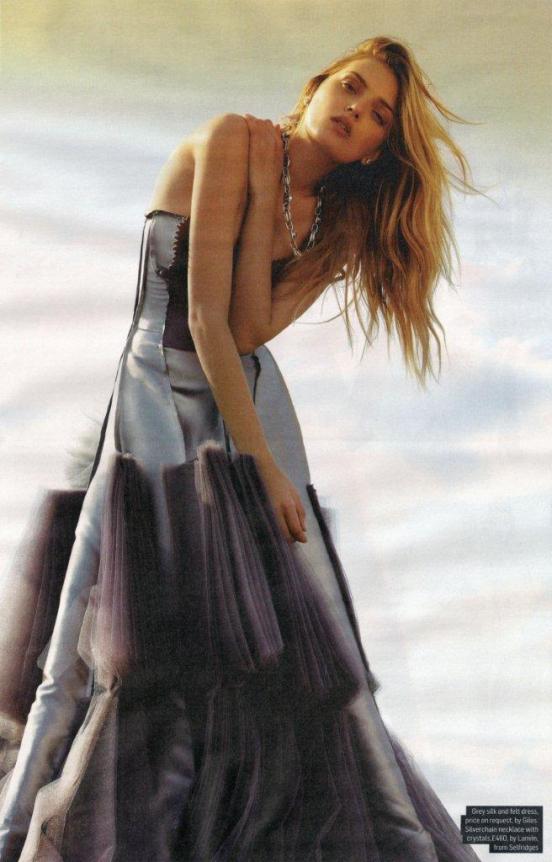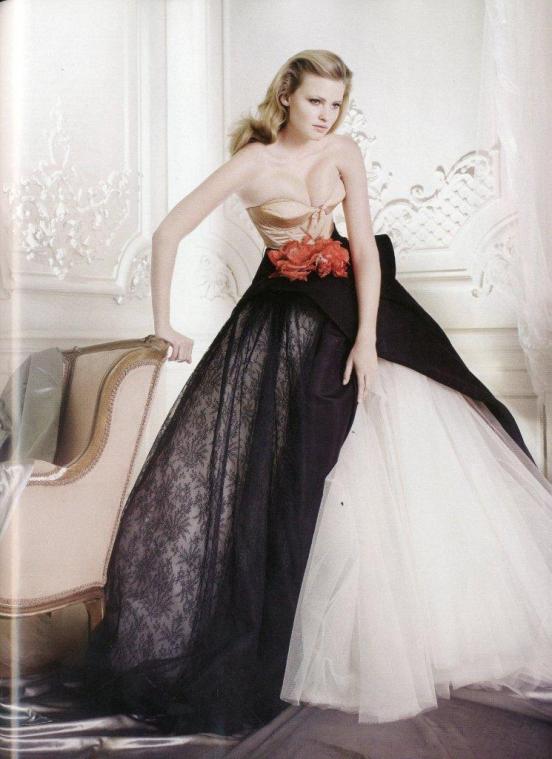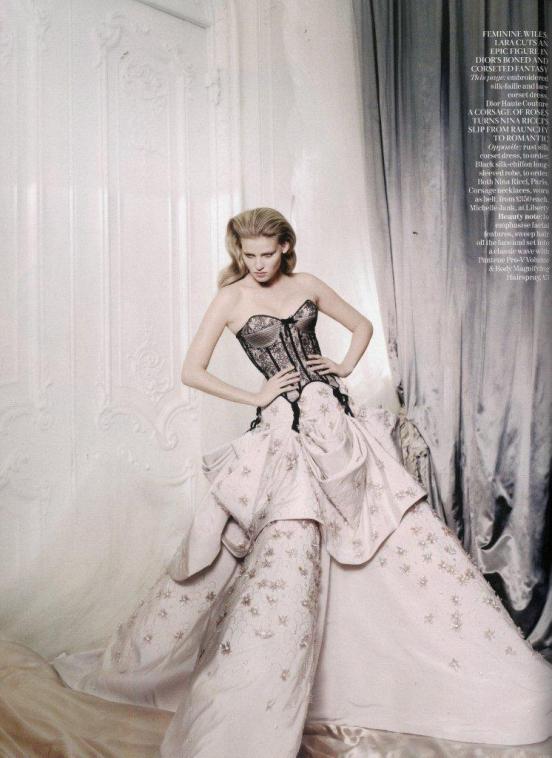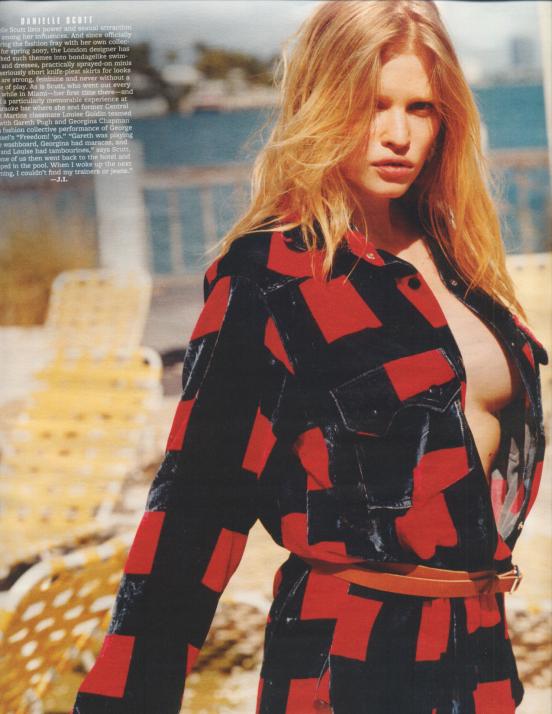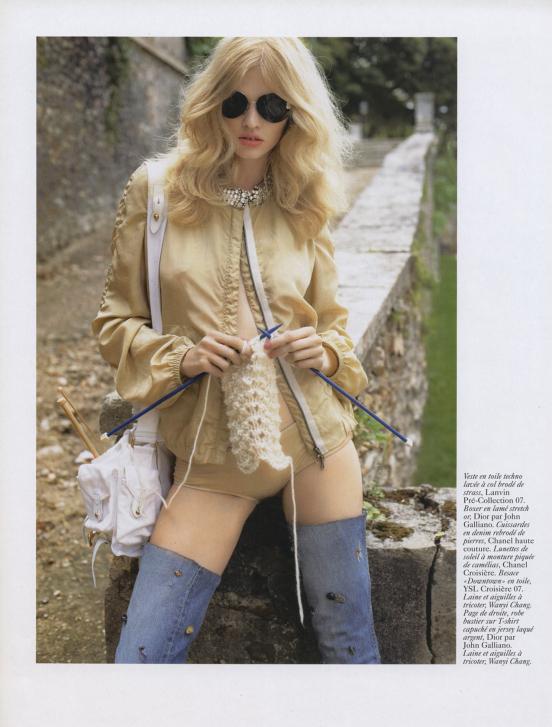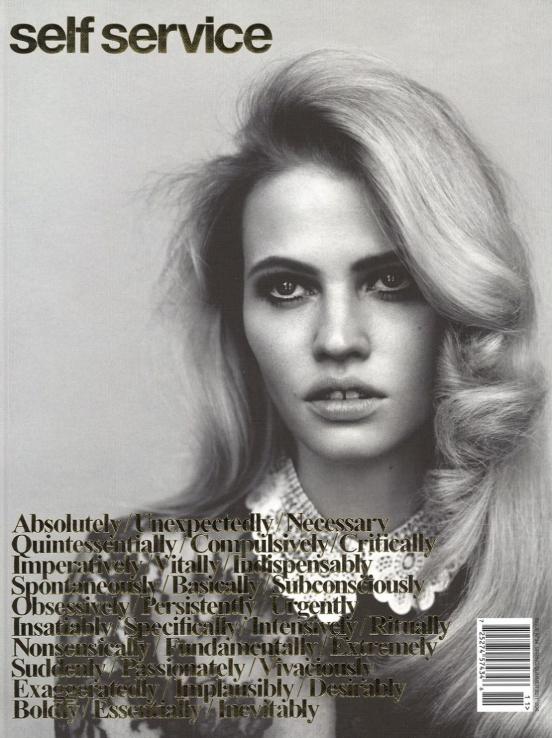 It is impossible not to recognize that Stone has charisma and charm. It has some charm, its shape is unusual and memorable, and the facial features are misleading: like the right, but something in them is not so.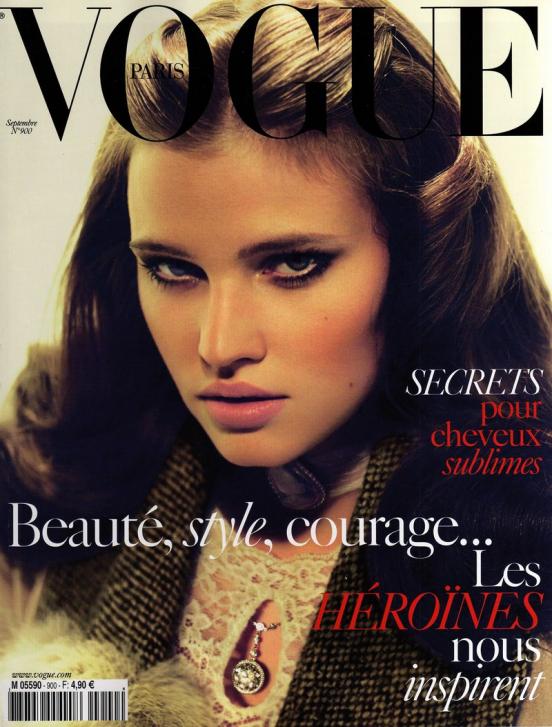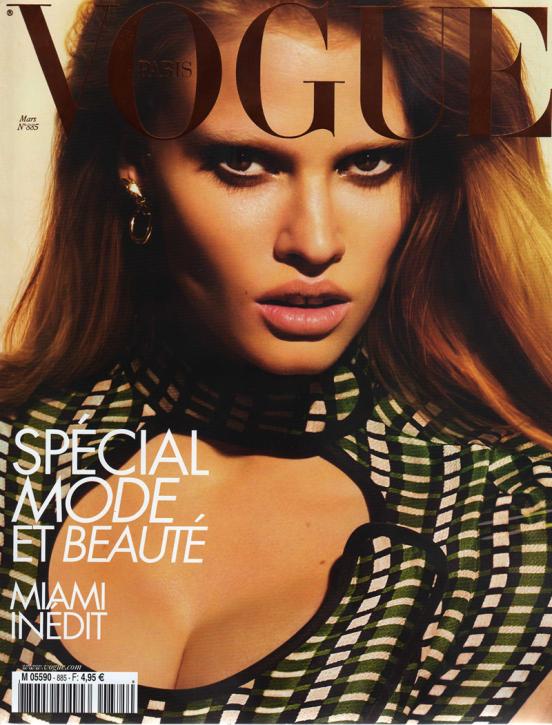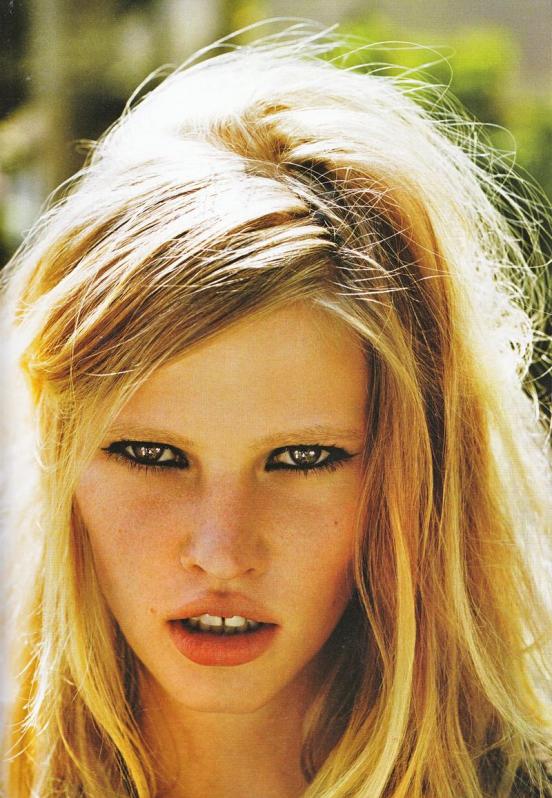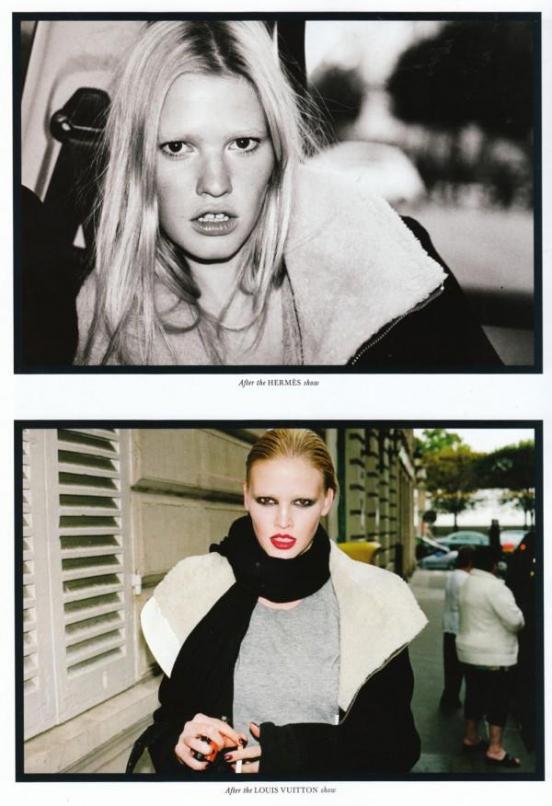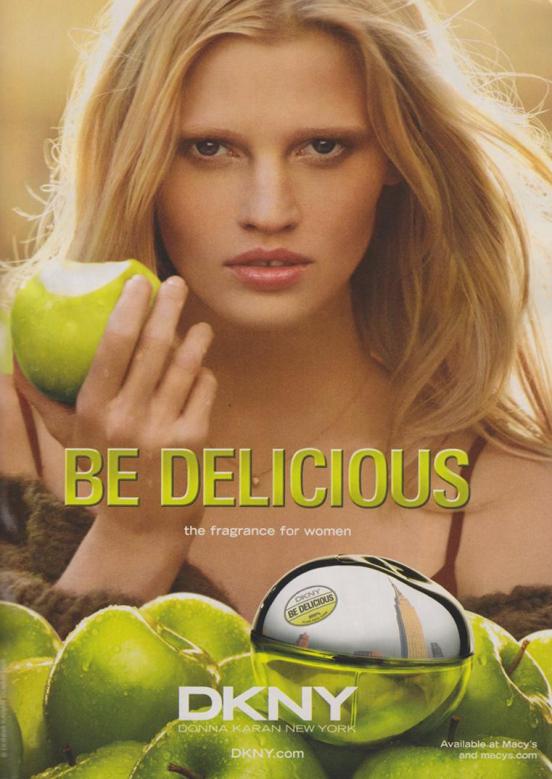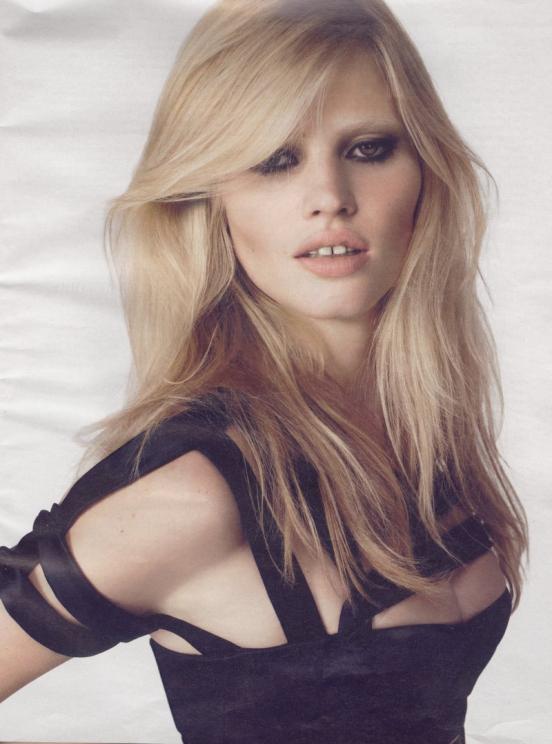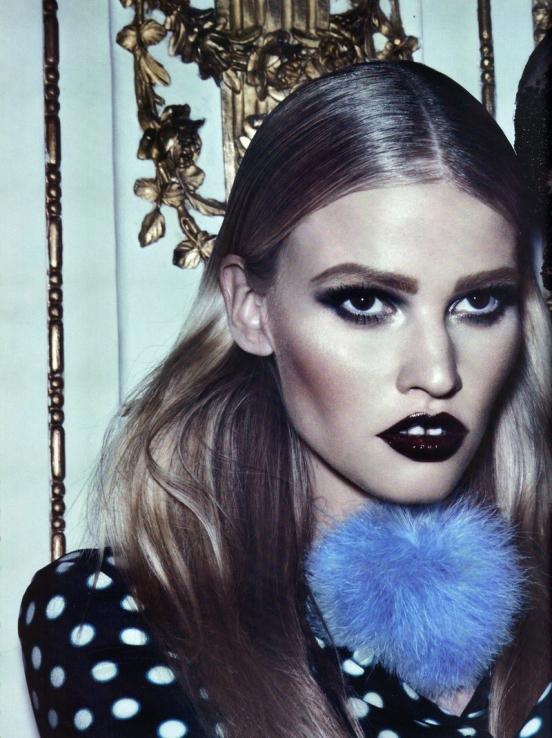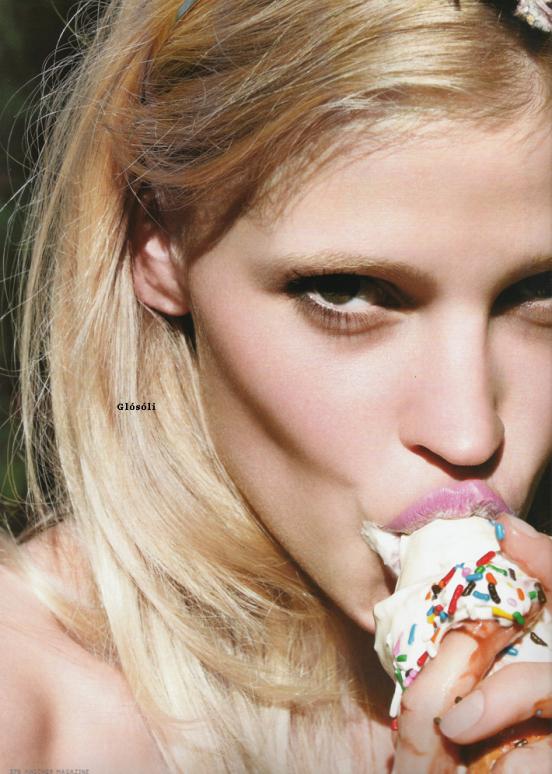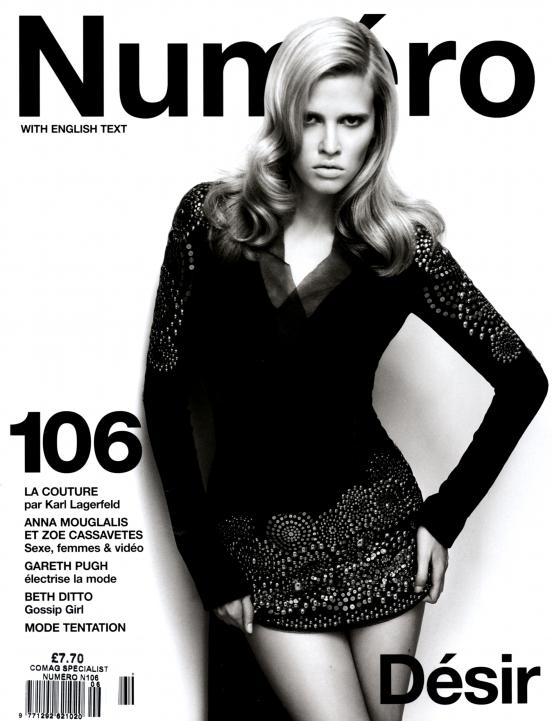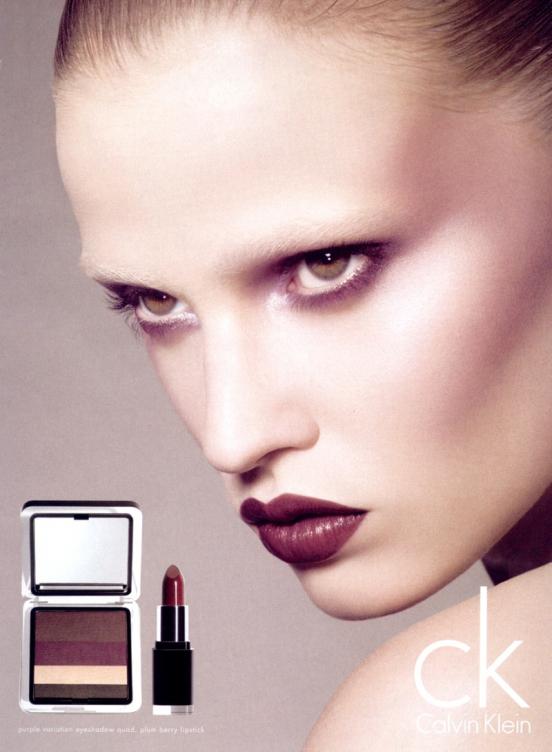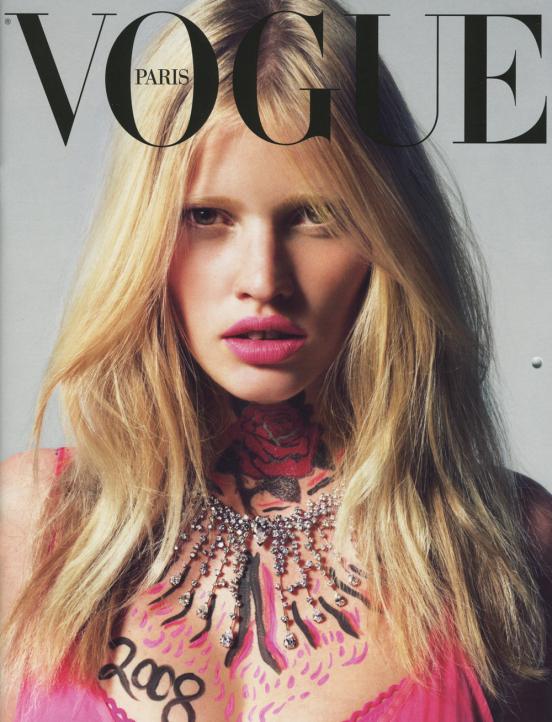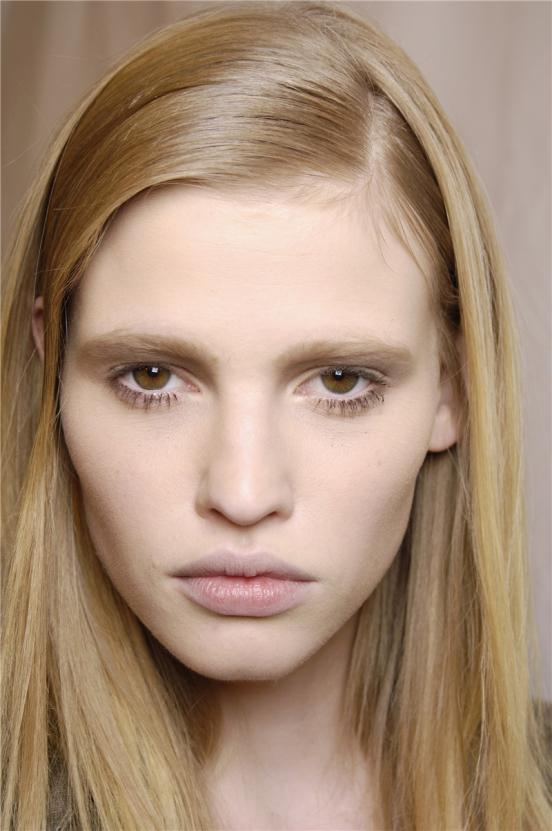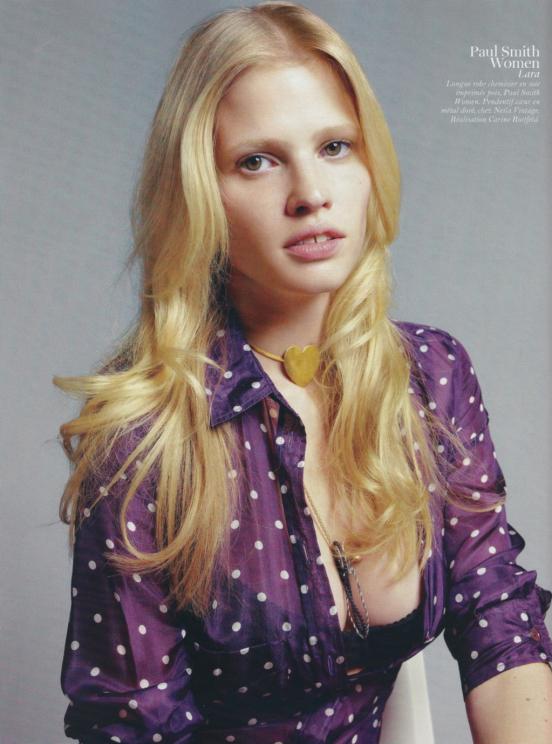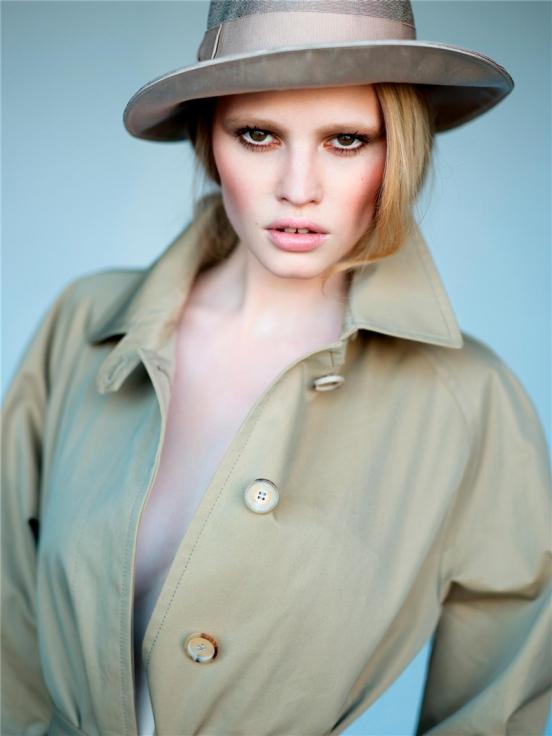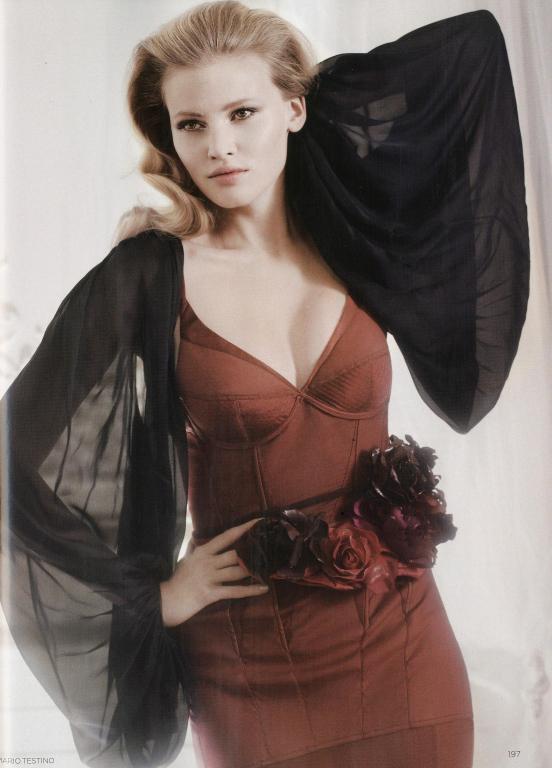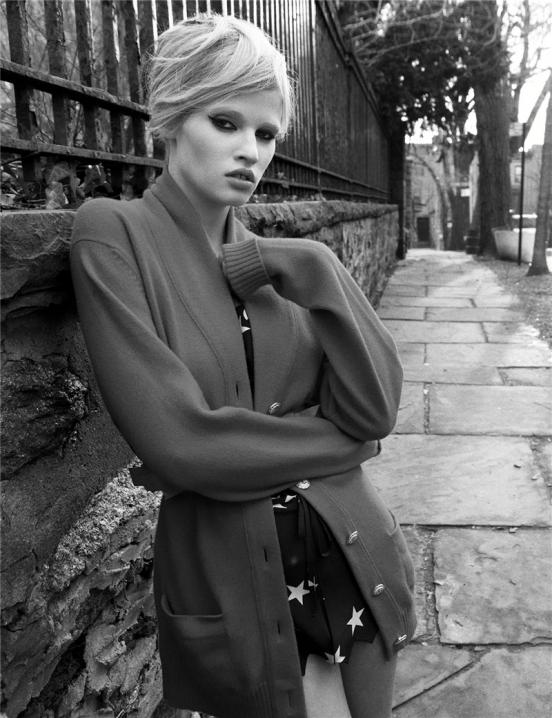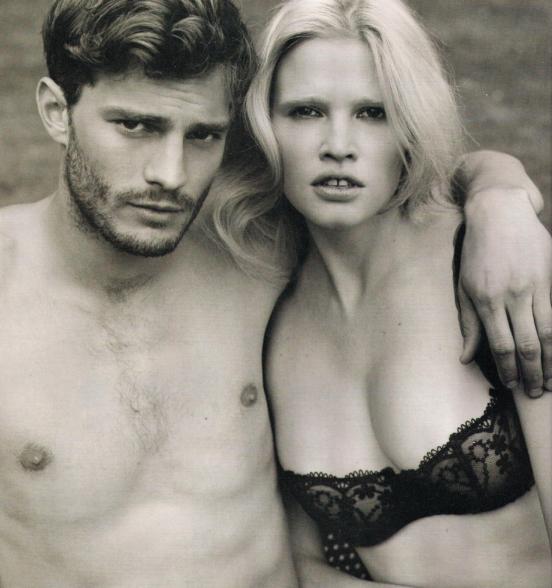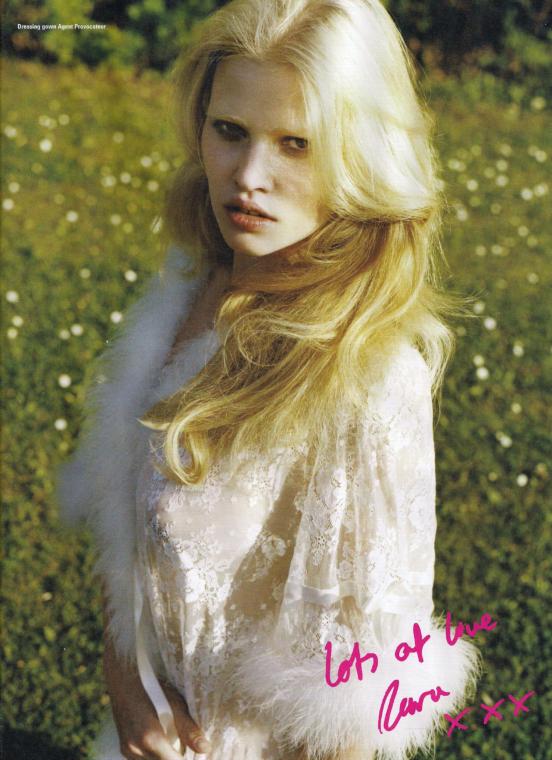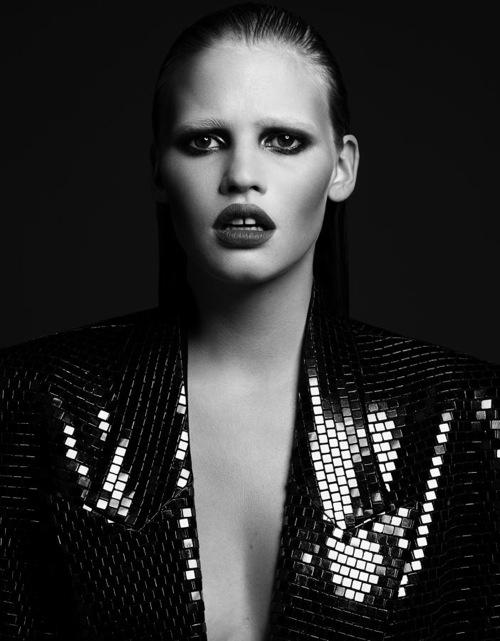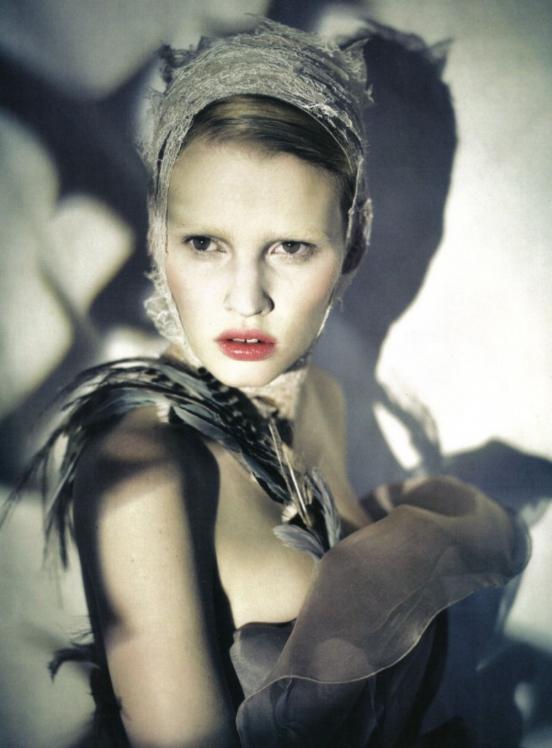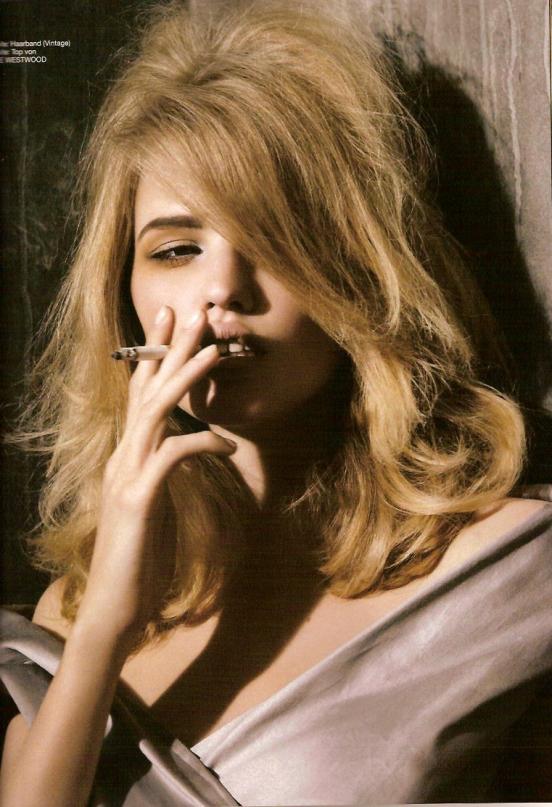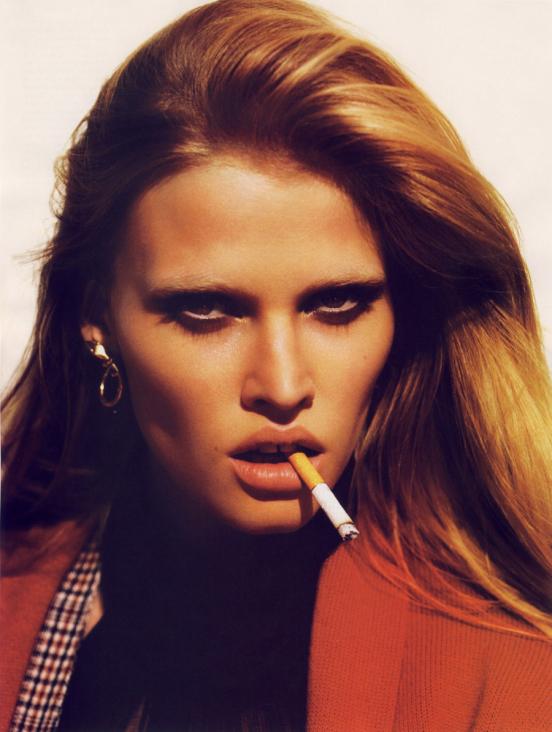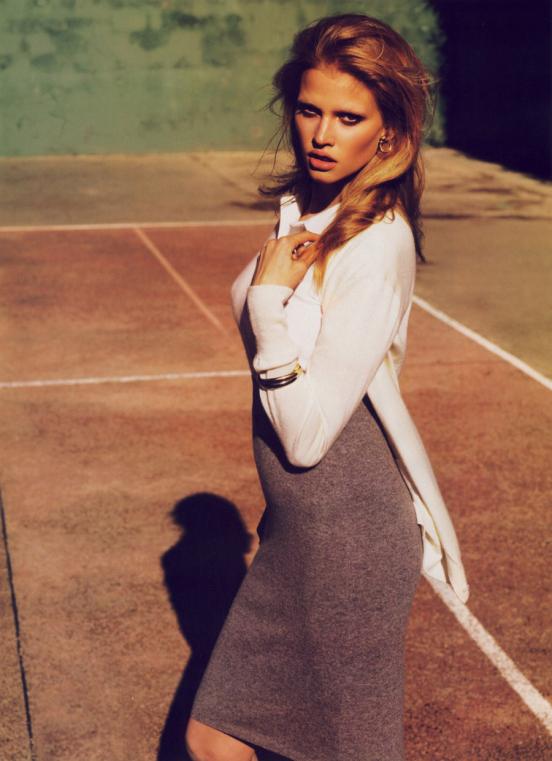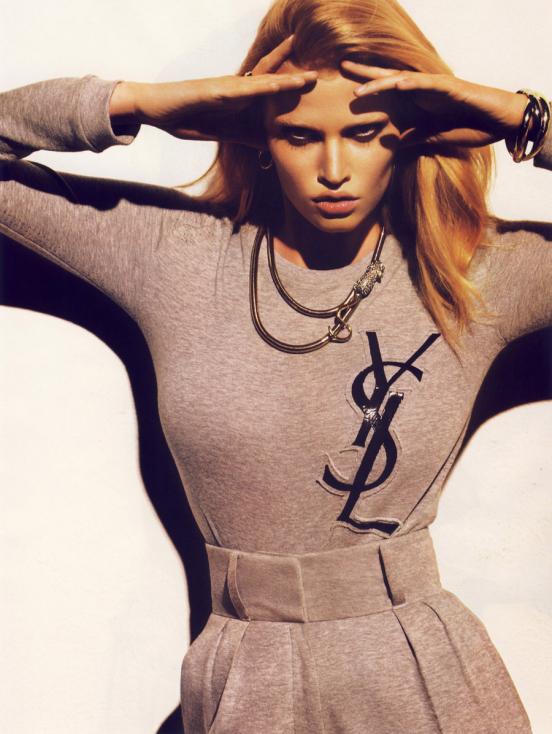 No wonder it is loved fashion.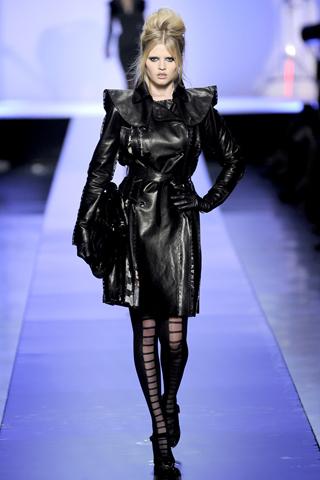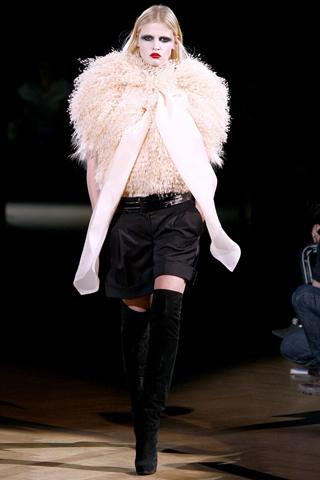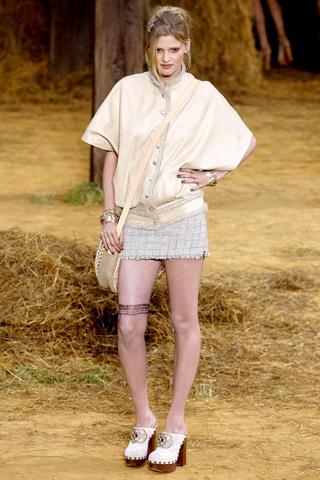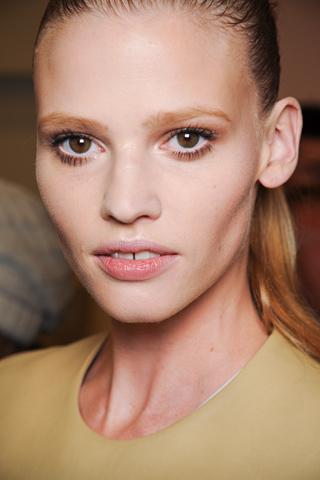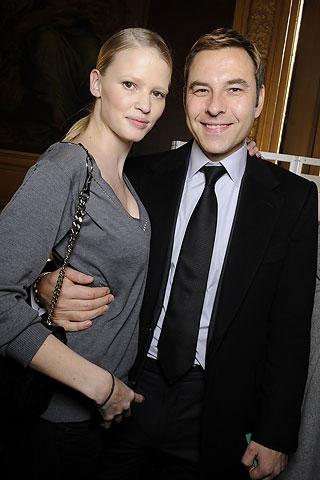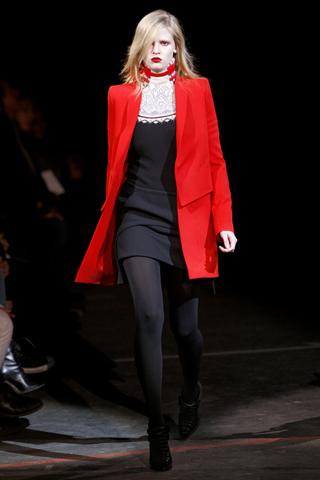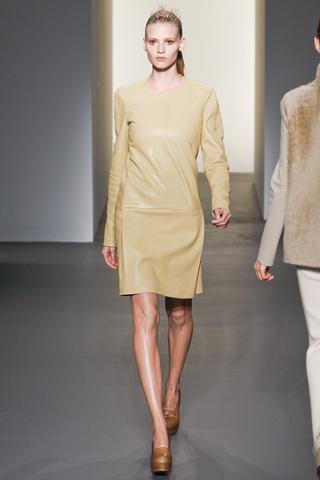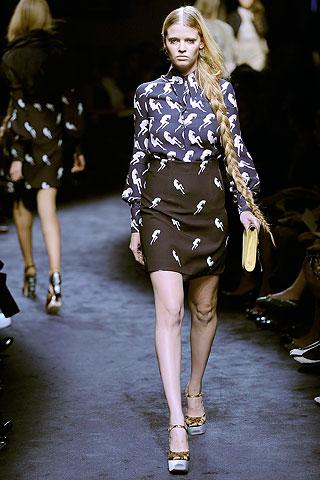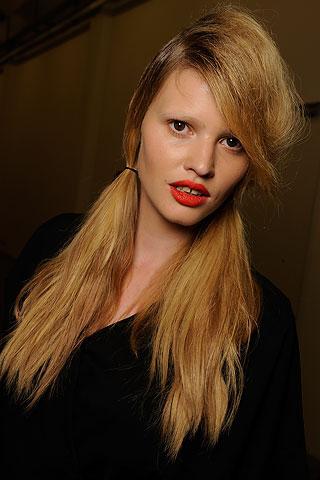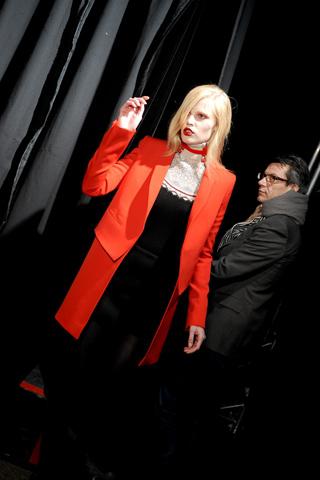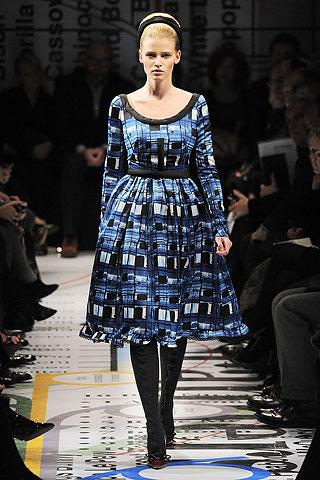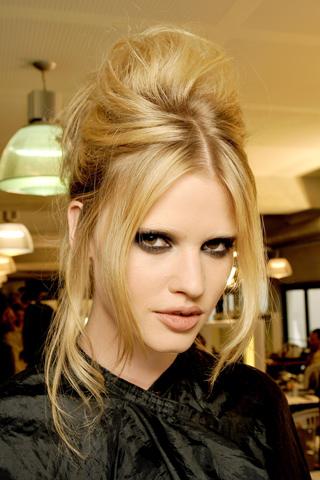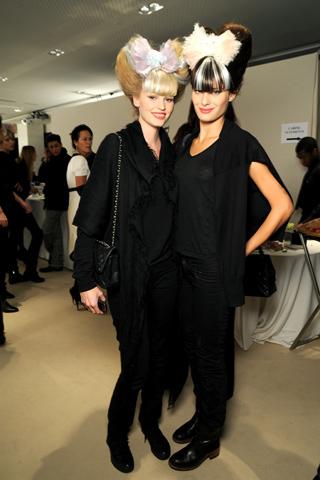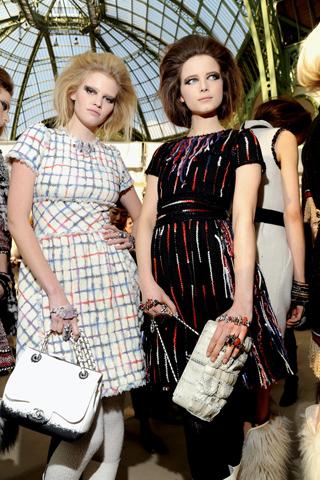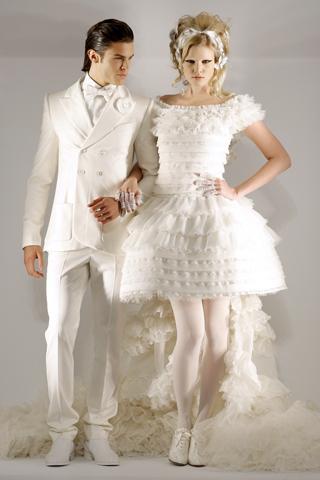 However, in the life of the Stone is not everything is going so well, both on the podium. But she is able to cope with difficulties. For example, with alcohol dependence. Lara was treated and now quite frankly admitted in an interview about his addiction left in the past.
Most recently, I was an alcoholic. Before, I could easily tell someone, "Bring me a bottle of vodka!". And I got it. Post treatment was the best decision that I ever made. But the last six months - the best in my life.
And love is not spared Lara side. In 2010, a model married David Uolliyamsa. During the official part of the Stone was in one outfit: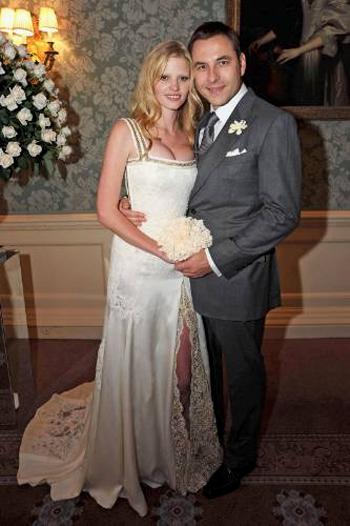 For Shoreditch Club Stone chose a dress, embroidered with sequins, by Ricardo Tisci.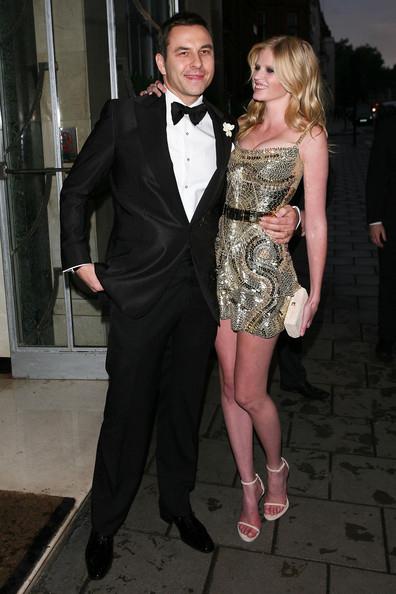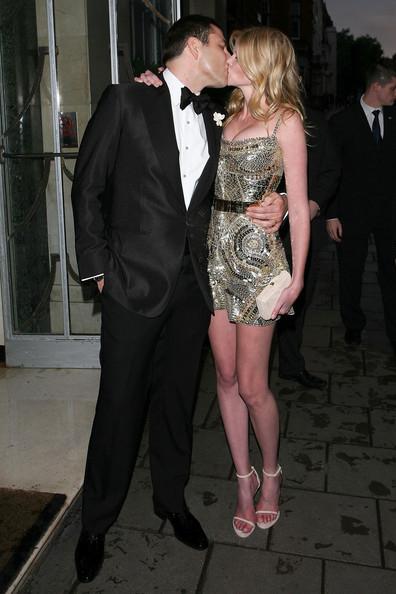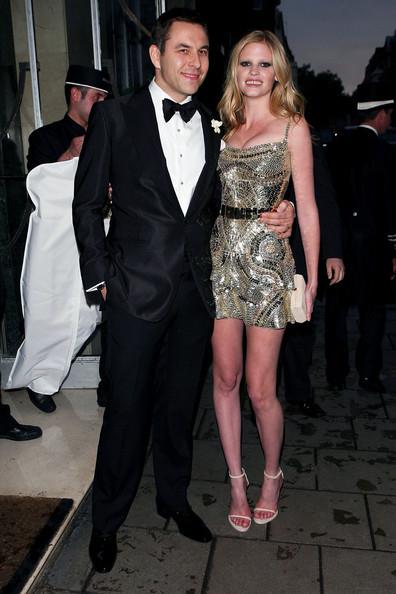 Can you find Lara?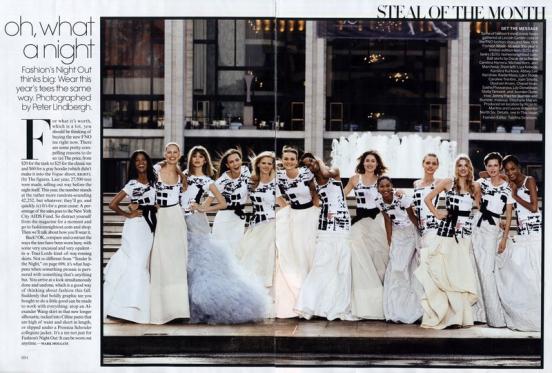 Photos from backstage and shows: Style.com