Fire Department Fire Department of New York pours water after fighting a fire in Queens.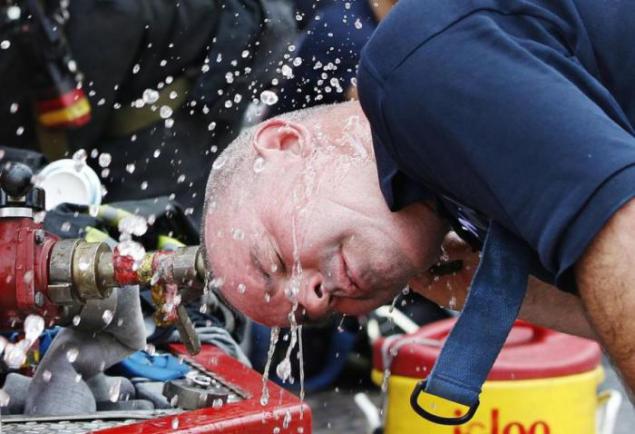 Passer in Shanghai holding an umbrella to protect themselves from the sun.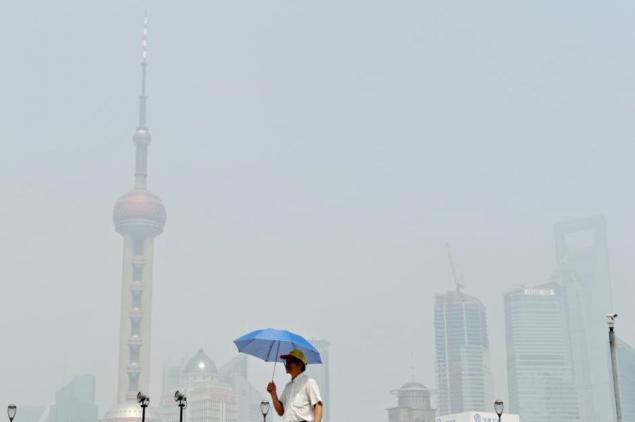 Calypso Water Park Visitors in Limoges, Ontario waiting for when the pool is back on the big wave, which stops every few minutes to ensure safety. In early July, the temperature in Canada has risen to a record high.
The girl bathes in lake Ontario in Toronto during the 30-degree heat ° 5 July.
Tourist from Illinois Debbie Rich, faded during a visit to the World War II memorial in Washington, DC. The picture was taken on July 7, the day when Washington was the heat and high humidity.
The four-year Diane Jennings plays in the spray hydrant in the upper Manhattan neighborhood of Washington Heights.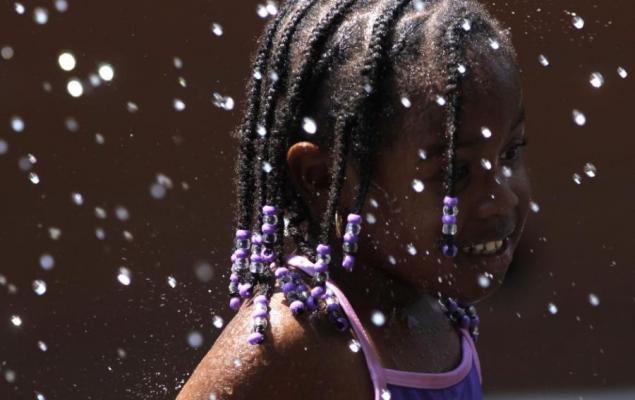 Decosta Jennings carries his daughter Diana being sprayed with an open hydrant in the upper Manhattan.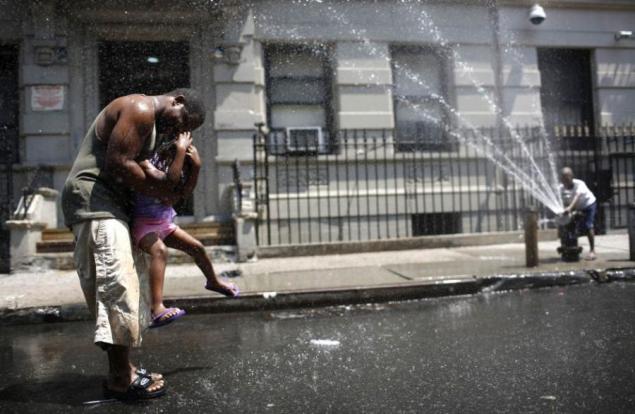 Woman with child in a spray from a fire hydrant during the heat in Brooklyn.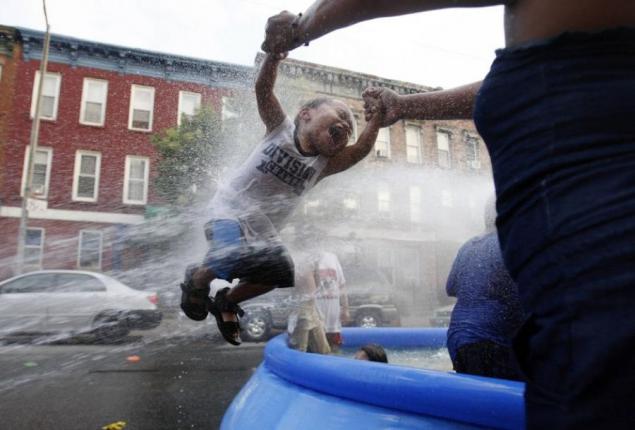 People pour water on each other from a hydrant in the area of ​​Brooklyn in New York.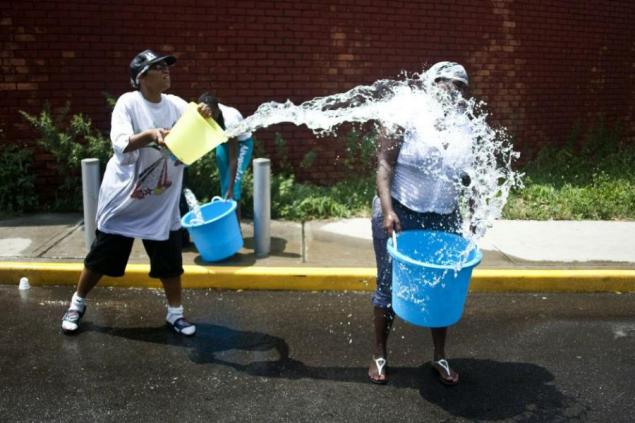 Work on the construction site in Ottawa lowered his head in a bucket of water.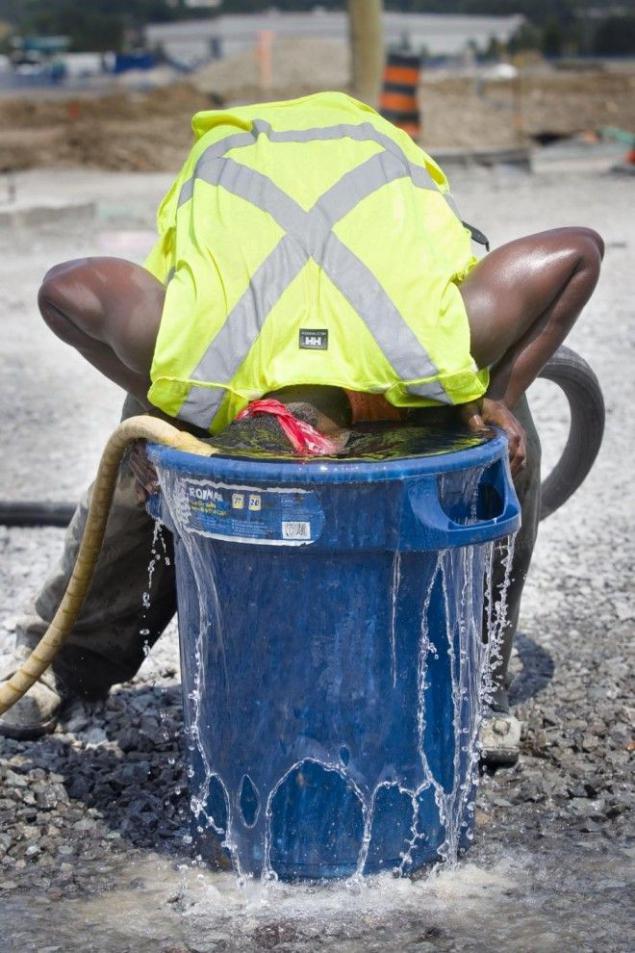 People drink water from the six drinking fountains, who settled in New York thanks to the charitable program «Water-On-The-Go».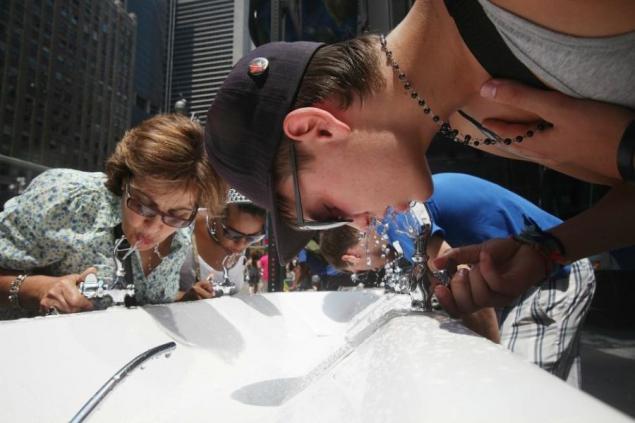 People sit in the midday sun at Bryant Park in New York. On the East Coast heat wave was established: in Philadelphia, New York and Washington, the temperature rose to 37-38 degrees Celsius.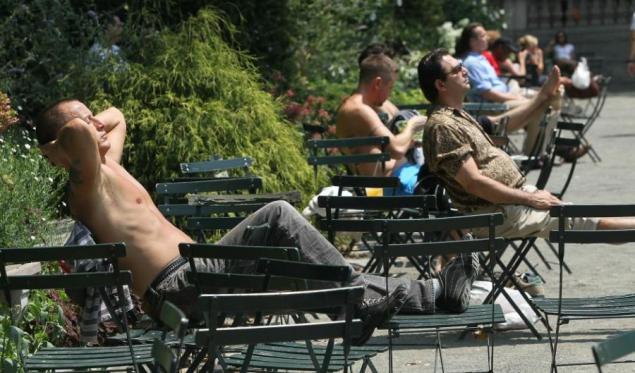 The woman in the fountain in the Piazza del Popolo in Rome. The picture was taken on July 3, the day when the temperature reached 37 ° C.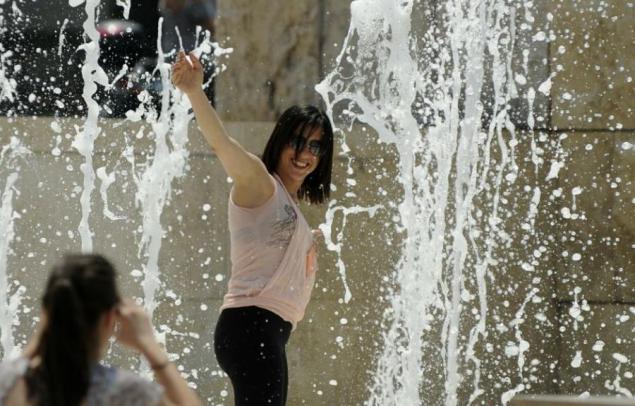 Selling ice cream in New York.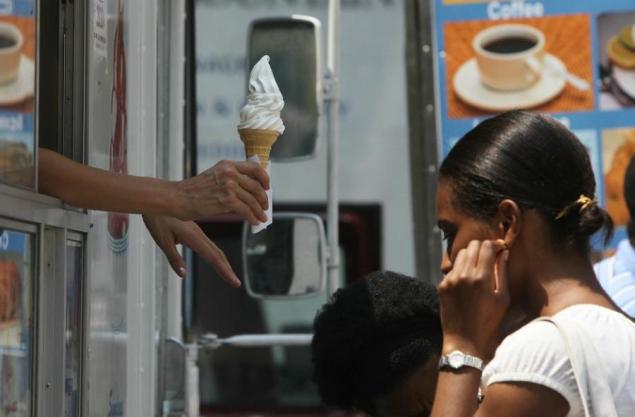 The boy dove into a huge mud puddle at the annual festival «Mud Day» (Day of the mud) in Vestlende, Michigan. This festival for several years held in the natural park Wayne County. To create puddles on average takes 200 tons of earth and 20,000 gallons of water.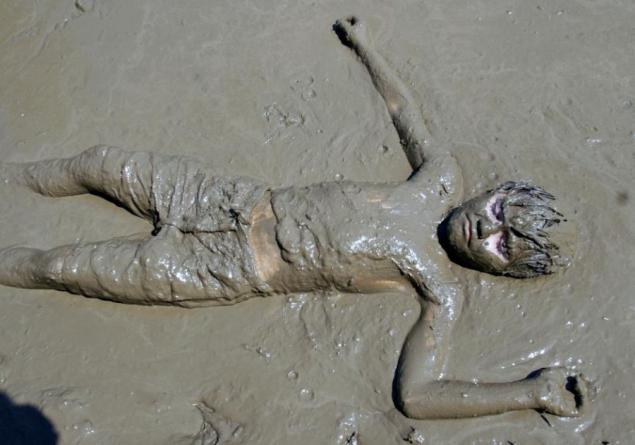 A man jumps into the water in Sochi on July 6th. In Sochi this weekend without precipitation, air temperature 31 ... 33 ... 23 seawater 25.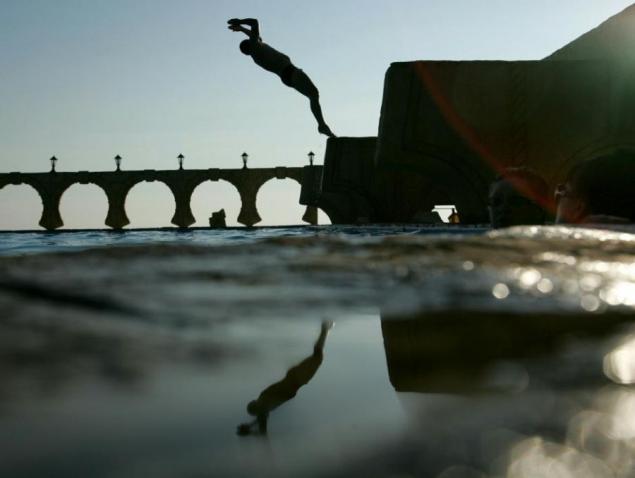 Girl resting on a hot summer day in the Retiro Park in Madrid.
Young Chinese jumping into the Yangtze River in Wuhan City, Hubei Province in central China. The temperature in most parts of China reaches almost to 40 ° C.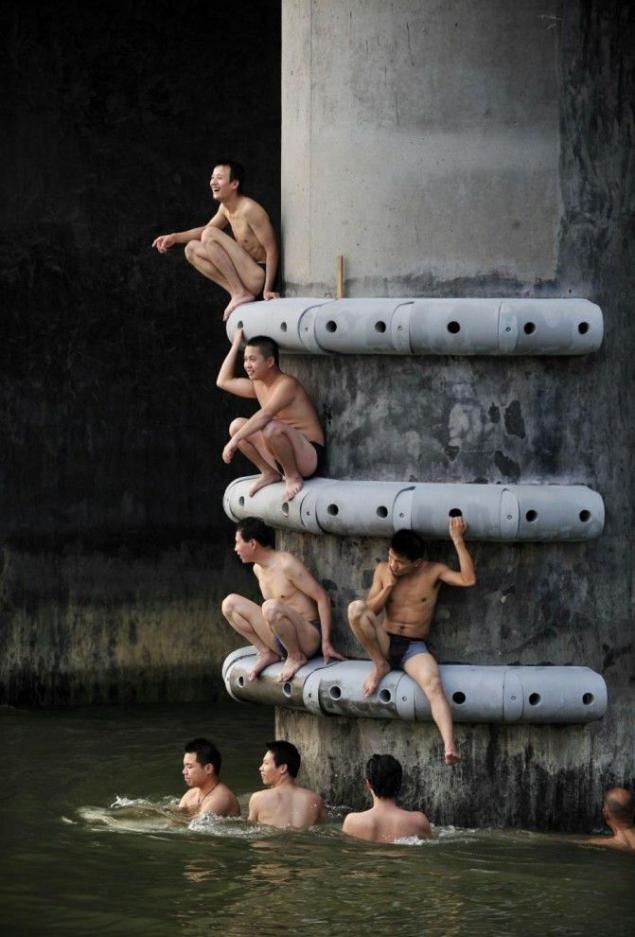 Teens swimming in the "Fountain of Friendship of Peoples" in Moscow. During the heatwave demand for rental apartments in Moscow fell slightly, as people try to leave the capital.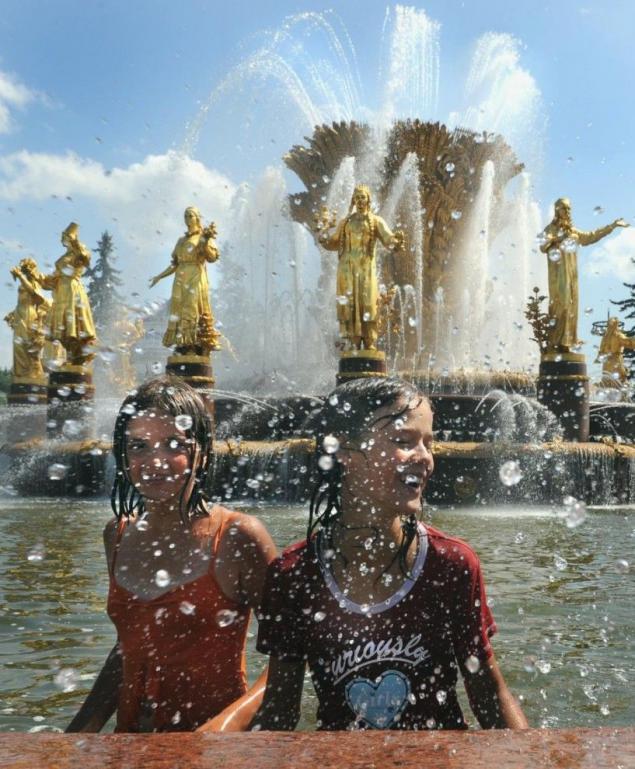 An employee of the zoo gives elephants frozen fruit. The picture was taken on July 7 in a hot day at the zoo, Madrid.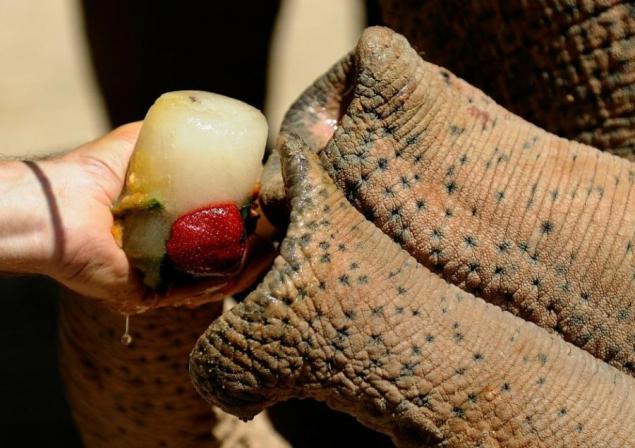 Grizzly "waves" in the Madrid Zoo visitors on a hot summer day.