Tour to Ecuador, a place where bananas are collected and sent to the rest of the world.
Before packing bananas spend 20-30 minutes in the pool with water to stop the allocation of latex fresh cuts on the crown frukta.Srezannye fruit hung on the cable car for transport to the packing station.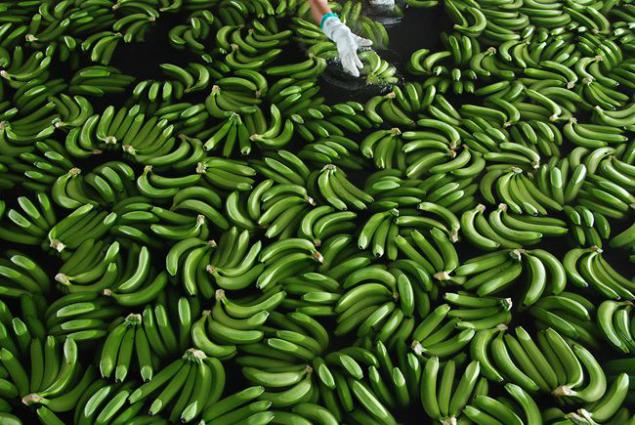 banana "tree" brings only one crop in their lives.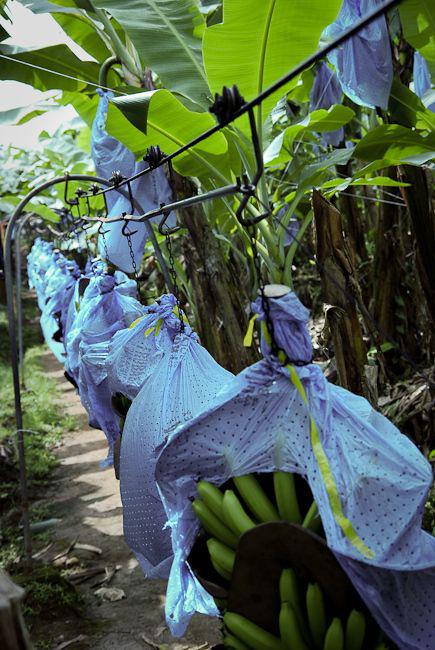 At harvest time, or properly speaking, "cut", bananas pave a special sponge, so they are not damaged by pervozke at the packing station.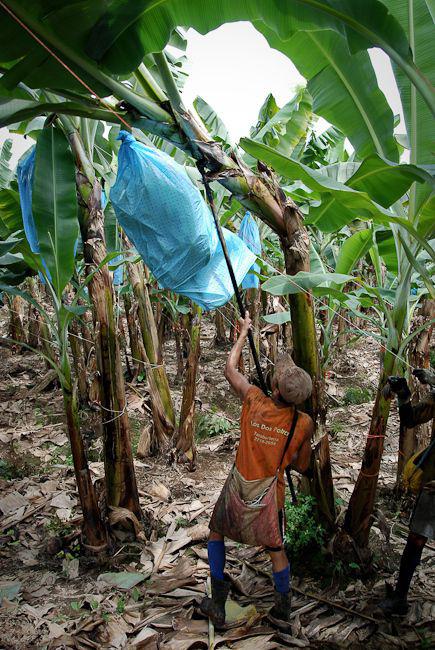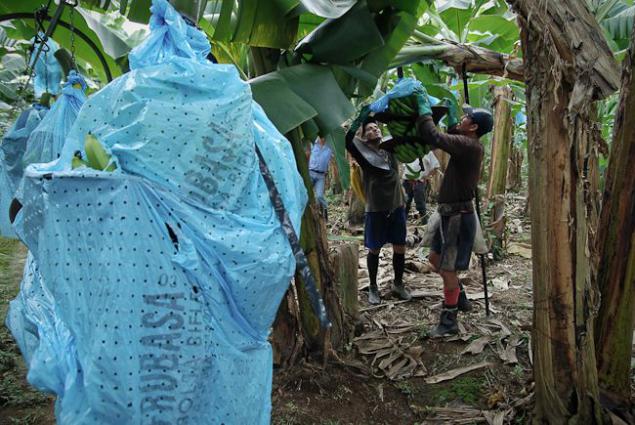 Machete - an instrument of labor, there is in almost every home in Costa Rica.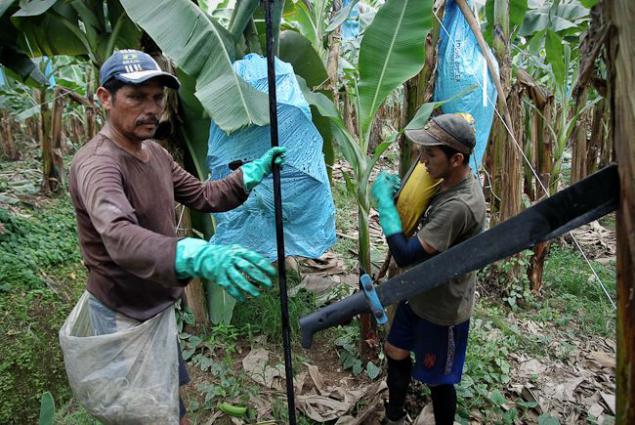 After cutting the barrel plant is cut down, and in its place, a number of already grows new.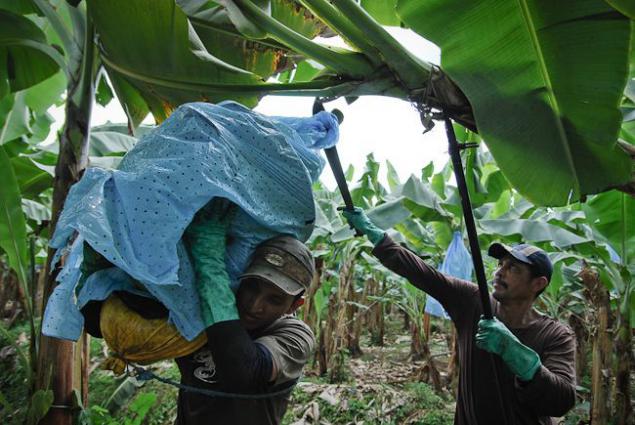 Fruits of the plantations are so severe that the fear of falling with plastic tape.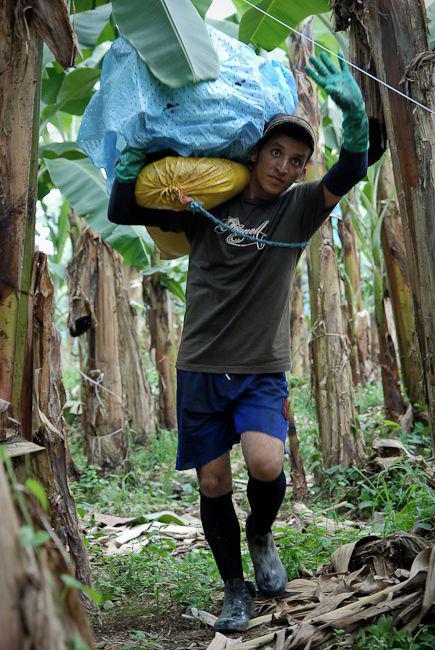 Slice bananas - hard physical labor.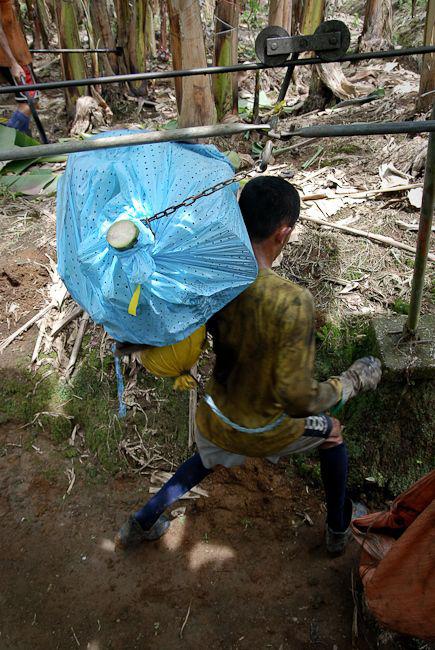 So bananas fall to the packaging station.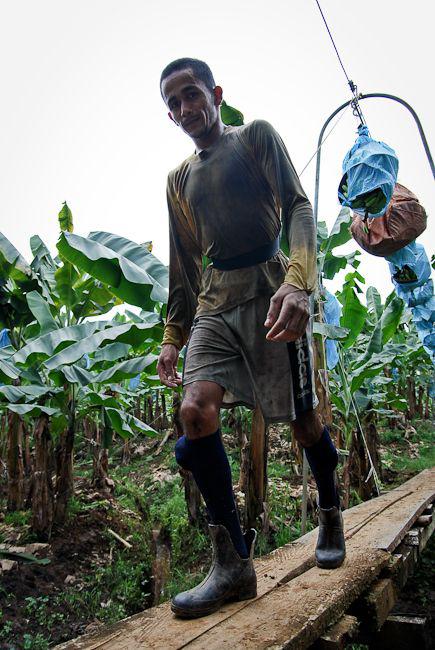 Waiting queue on the packaging.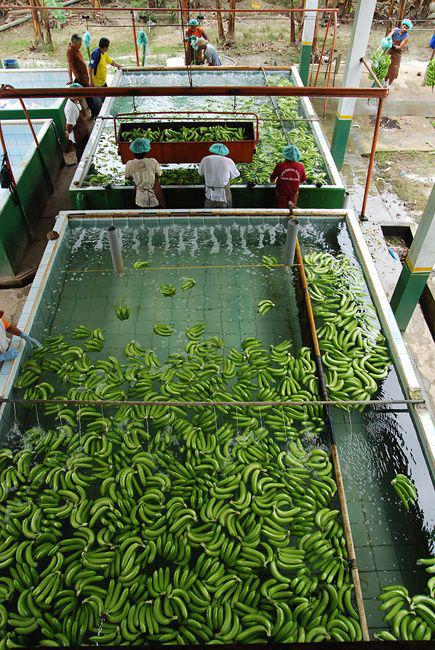 Of all the bananas that come on the packing station, control Merchant fails only 5-6%. Unsuitable for export fruit is sold in the local market.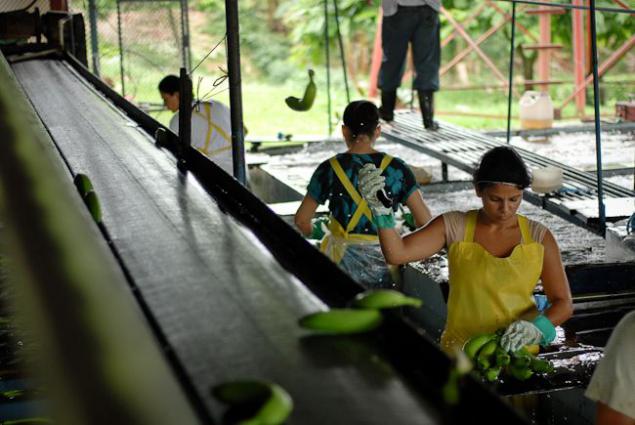 Selection of fruit (in fact the division into clusters, so-called "clusters") is performed mainly by women.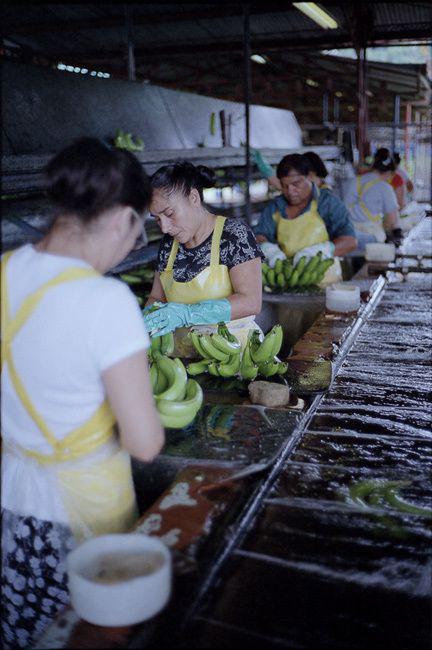 Banana production - not just a process, it's history, culture formed on the basis of which grew more than one generation in many countries of Latin America.
The final stage - the packaging.