Singer and actor Robin Thicke is desperate to return to his wife, actress Paul Patton.
When the first rumors of an impending divorce couples, few people knew what, in fact, the case. Star couple married for over 8 years and know all the 20, raising three sons. And suddenly the news of the divorce. For media explanations sounded beautiful:
"We will always love each other and remain best friends. However, we made a joint decision to part ».
Robin and Paul in Los Angeles
However, not all so simple. If the first speculation about the divorce only referred to the situation with Miley Cyrus, which is the most indecent way acted on the stage during the ceremony VMA.
Joint statement on Miley and Robin VMA
And the right to the behavior of Miley that she had to take it in her crazy style, but the behavior of Paul Robin deeply offended, and she passionately loving husband, yet decided to announce a divorce on Monday. That is the formal reason for divorce Miley lay in, but soon in fact it turned out that it was quite different. A couple of days later, the network has photos posted to Instagram a fan of Robin, which he passionately and unequivocally cuddle some obscure blonde.
Photo Robin and fans of Instagram
Of course, the picture was a courtesy and field. That she could not stand, but said not a word about the incident, insisting that all the matter in the "unpardonable intrusion" Miley their privacy.
"I would have understood everything, anything can happen, but when that's so publicly put my husband in an awkward position, it is too. I'm not going to tolerate this ».
While regretting the incident, Robin tries to make amends. Having canceled three concerts, he spent two days at home, creating and processing a new song on the field, "She's a good woman."
Robin singing a song for floors
Without thinking, he performed it on Thursday at a concert, and at the same time ordered a set of luxury bouquets of flowers that brought home the whole day, which at that time was Paul: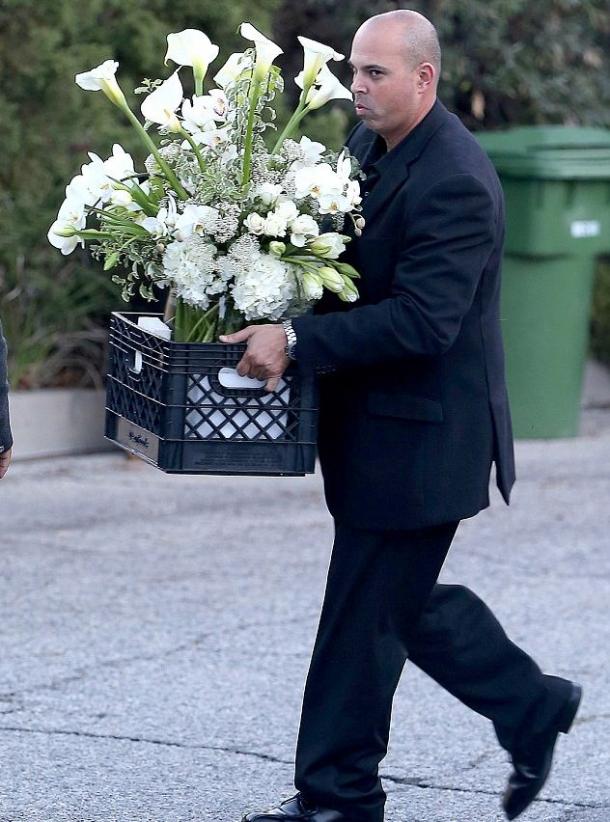 On the concert of Paul, of course, he did not go, although she probably already reported on the endeavors offending spouse.
- I just want to get her back. I really love her, - said publicly Robin.