What he was Robin Hood in fact, we might as well never know. But no other beautiful romantic legend as not to disturb the minds of a lot of men and women all over the world like this. Who is he, the thief or a hero, a defender of the oppressed and wronged or simply a robber of the rich? The preacher of justice or forest reclusive, attacking anyone who interferes in his illegal possession. Whatever actually happened, for us it will always be just a hero, an honest and honorable, respected people, and rainy rich class. And how many would not have appeared on the Robin Hood movies, none of them will not leave us indifferent to the fate of the beloved screen hero. Well, especially if the cause is taken such recognized masters as Ridley Scott, who joined the team on the creation of the film at the last moment and was unhappy to read the script. Ridley Scott spent 10 months studying the materials of Robin Hood, as previously decided that this version of the film is to be the best of all. Now Robin Hood (Russell Crowe) and his friends and his beloved Marion (Cate Blanchett) will fight against the Normans imposed their authority and culture in his native England.
Robin Hood (Robin Hood) - US, UK
Director: Ridley Scott
Cast: Russell Crowe, Mark Strong, Max von Sydow, Cate Blanchett, Matthew Macfadyen and others.
Produced by Michael Costigan, Russell Crowe, Brian Grazer
Operator: John Mathieson
Writers: Brian Helgeland, Ethan Reyff, Cyrus Voris
Composer: Marc Streytenfeld
Premiere (World) May 12, 2010
Premiere (RF): May 12, 2010
Budget: 130,000,000 $
Posters for the film: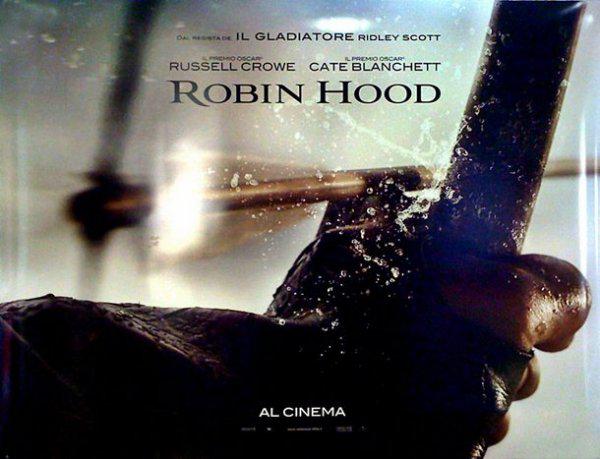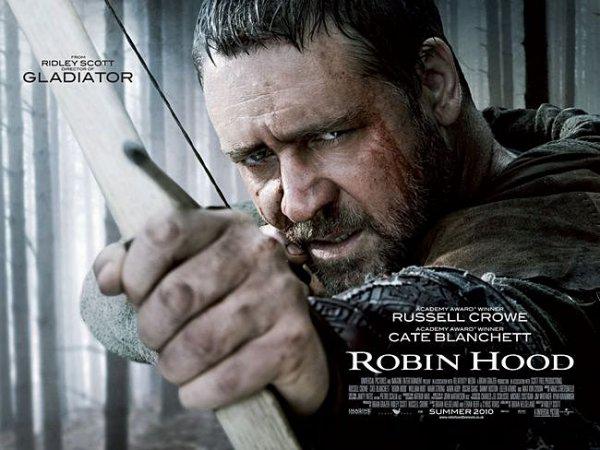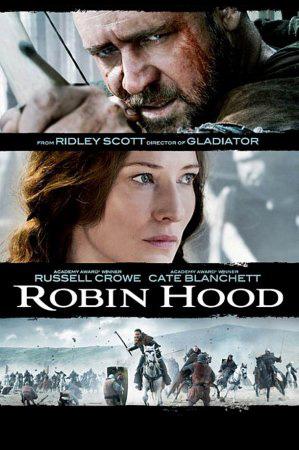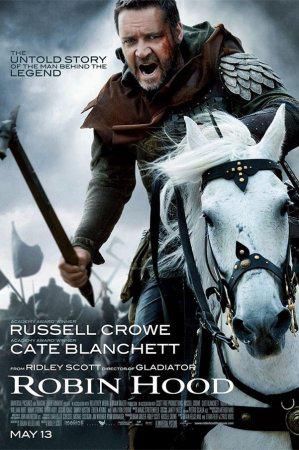 Stills: