Priced at $ 21.8 million, flat under the name «The House» (House) is located in the prestigious area of ​​Tokyo, Minami-Azabu, which is known for the most expensive real estate prices. Square one-bedroom apartments of 411 square meters. Let us know what else this unusual inside entailed a huge price for "Home» ...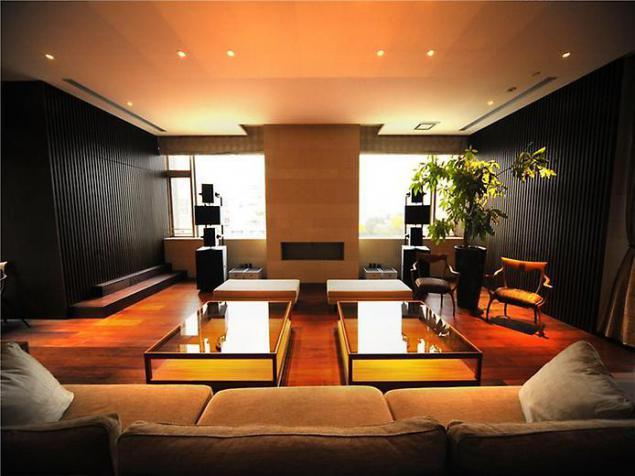 With the price of 15 thousand US dollars per 1 square meter, «The House» was the most expensive one-bedroom apartments in the world. Below is a list of all the advantages of this apartment. I wonder how long this item will remain on the market before someone decide to buy it?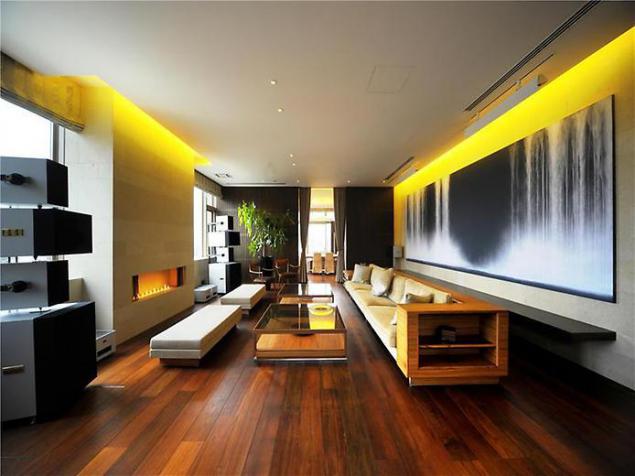 Almost all the furniture inside is made in Italy design studio Cecotto Koletstsioni. Walls, flooring and doors are also made of Italian stone and wood, brought specially to order. The kitchen is arranged in a special way in the Japanese style 'Ryotei', when the chef can serve guests being directly in the kitchen. There is also a Parisian-style terrace, but inside all decorated with works by the Japanese artist Hiroshi Senju. In the locker room there is a place to store 200 pairs of shoes.