In the evening on October 27 in St. Petersburg hosted another flashmob Zombie Walk.
About two hundred young men disguised as zombies and survivors, to take part in the action.
Venue for the flash mob was chosen Duma street right in the center of St. Petersburg.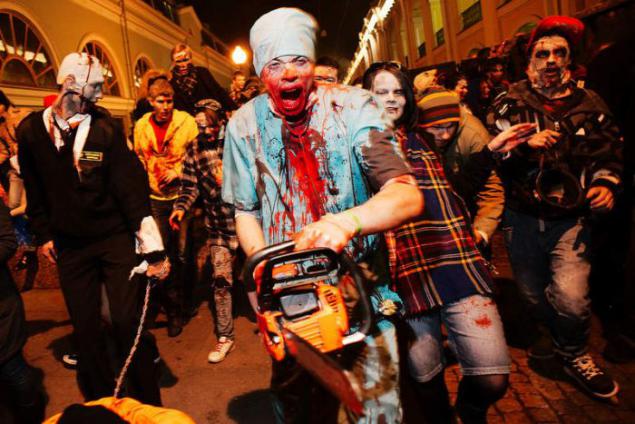 The street was equipped with a small obstacle course through which the zombies were to break.
Preparing for the flash mob participants took about five hours.
Those wishing to apply make-up was a huge amount, but the make-up is only a couple of people.