Ball. July 2, 1996.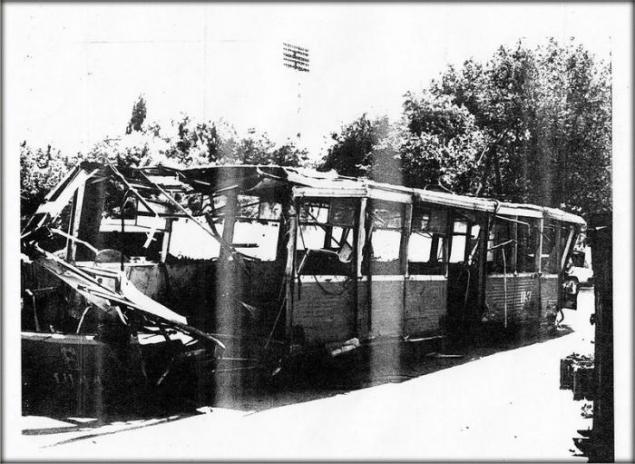 The biggest tram accident in the history of Ukraine, which took place several years after the collapse of the USSR. Events unfolded as follows: July 2, 1996, some 18 hours tram KTM-5 (accession number of the car in 1044), followed by the route number 2a street Chapaev down towards the avenue Anoshkina. In a crowded train during rush hour tram were more than 150 people. On a very steep slope failure occurred at the tram braking systems. The car picked up speed rapidly and after two kilometers unmanaged tram route, getting off the rails, faced with low concrete barriers.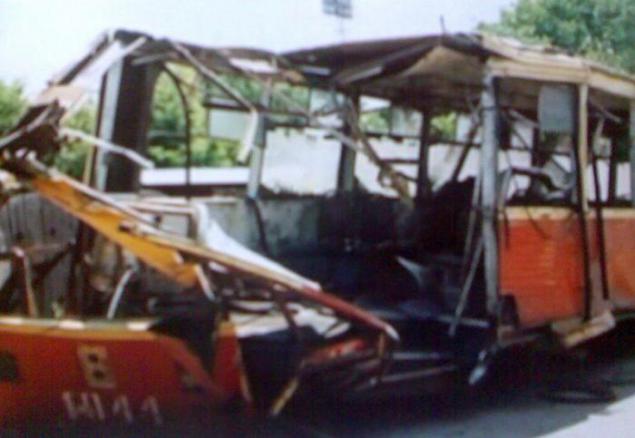 From the impact derailed platform with wheels stopped, but the metal case of the cabin, looking up from the bottom of the car, flew on, tearing off the floor seats with passengers and stopped a few meters from the building of secondary school № 10. According to eyewitnesses, the speed of the tram the moment of impact is not less than 70 km / h. When the twisted wreckage of the tram down to the crossroads, the whole street was littered with corpses around and fragments of bodies. As a result of the disaster, 34 people were killed (29 at the scene, another 5 have died in the hospital). Among the dead were 20 women and 1 child. More than 100 people received injuries of varying severity. Several people were killed and seriously injured as a result of the outbreak of panic, jumping on the move at high speed through the broken windows.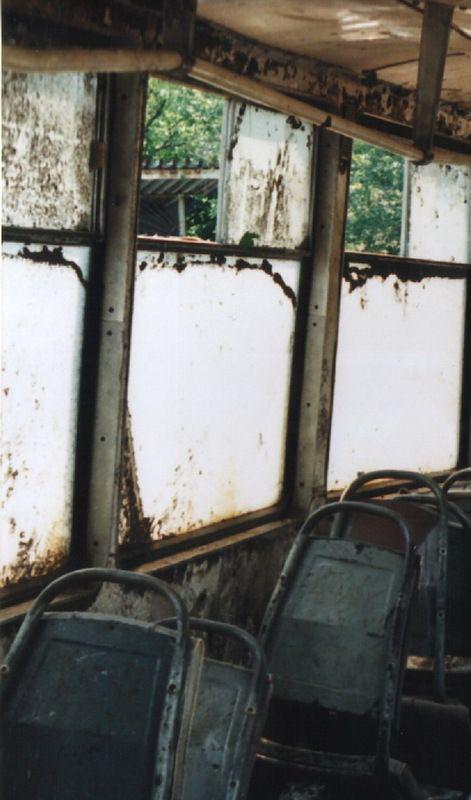 As a result of a terrible accident probation tram driver was also injured in the accident, and a couple of the staff responsible for the technical condition of the rolling stock. Was also sacked mayor of the city. Himself tram route was canceled and closed the depot due to shortage and serviceable cars.
Monument to victims of the disaster in Tram Dnipridzerzhinsk.