Zamir Abdulkerimov - Advisor to the Secretariat of the Coordinating Council of Prosecutor Generals of the CIS.
On the day his car Mercedes S320, which raced on an opposite, knocked to death 26-year-old Alexander Zimin.
The driver tried to escape, he was overtaken by the witness an accident, after talking for a while culprit accident disappeared.
The police witness identified a photograph Zamira Abdulkerimov. And then the fun began. Read on!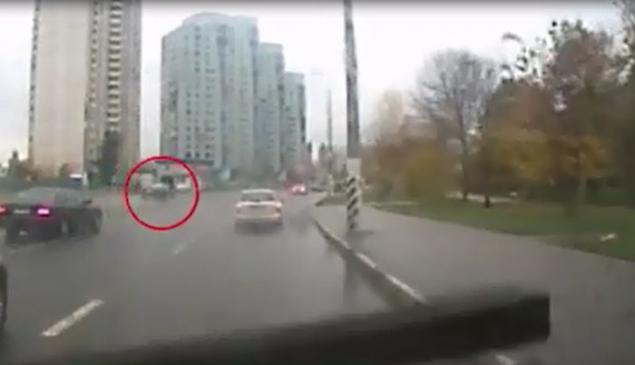 Later, the witness took back his words, saying that he could be wrong.
A Abdulkerimov Zamir said that 5 minutes before the fatal collision sold his foreign car passerby near the food stall.
Zamir said that he could not say exactly who was the buyer, since it was a random "street" deal.
On that day, the prosecution officer stopped his Mercedes S320 near the kiosk and went out to buy a pack of cigarettes.
At this point, he was approached by a man and said that he liked the car and he wants to buy it immediately.
Zamir said he received half the amount on the spot and handed the keys to the car buyer.
Now, investigators must prove that it was not so, otherwise the suspect will be released unscathed.
Then you can watch the video of the accident captured on the recorder.