10-year-old boy - Lev Protasov from Yekaterinburg wrote a poem, which caused a storm of emotions among teachers and readers.
Small yet, but I reasoned in force,
And no I do not reproach -
No country, Russia beautiful!
This conclusion is know in advance!
Grow - I poezzhu the world.
And I am sure, to the shores of native,
It will be an irresistible attraction,
Though where - but I'll come back to them!
Because I'm on the Russian Spirit!
Because Rus - my Earth!
Because my mother - Slavyanka
And I gave birth in Russia!
Because it is my home and school!
Grandfather, father and all my friends,
Russian, love nature,
This dear, here is my family!
Because my great-grandfather by blood
For our Russian - the ground lay!
The feat of our soldiers heroes
I know - no one remembers the people!
From the brown plague the entire Earth
Russian soldiers have saved.
Not immune to exploit them to oblivion.
They bowed from the waist down to the ground!
"Dogs" Now Mother Russia bark
Along with her, I'll take the pain.
Growing up, okrepnu, matured
And you, my dear, help!
You're a little unwell,
Nothing Rossiyushka crepe!
As before me hope,
Do not give up, Mother, - hold on!
You get up - a great and mighty,
Rastsvetёsh as apple tree in spring!
To me, you will be the best!
And most beloved Mother!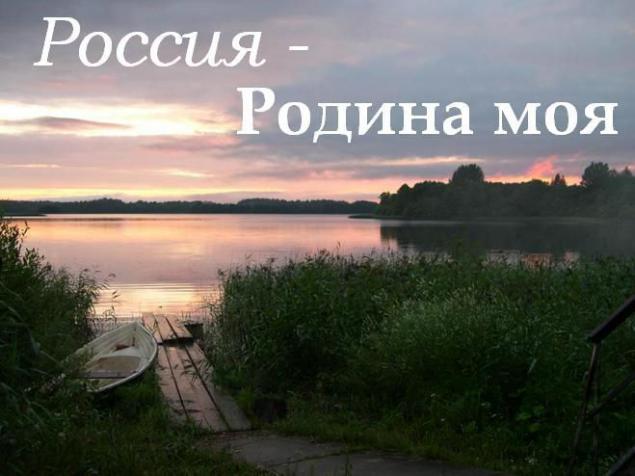 Source: