The author tells of his journey, which began in Morocco in Casablanca.
Poslledny time he was here three years ago, during which time the city has changed. for the better.
Here let light rail, built excellent pedestrian areas and put things in order.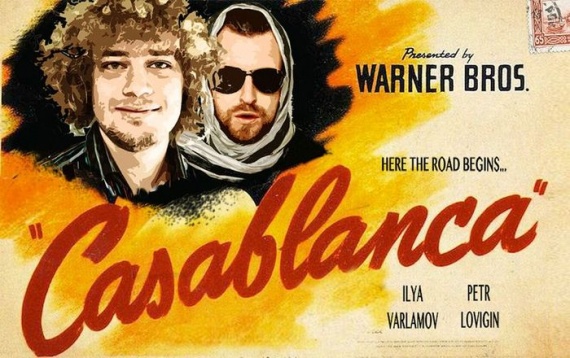 According to the plan today, we had to get to Agadir, where even booked on the advice of readers have booked the cheapest hotel. Unfortunately, the plan went awry. On the advice of readers, we went over a slow way along the coast and spend a lot of time. So I had to urgently to stop for the night in Essaouira and change plans.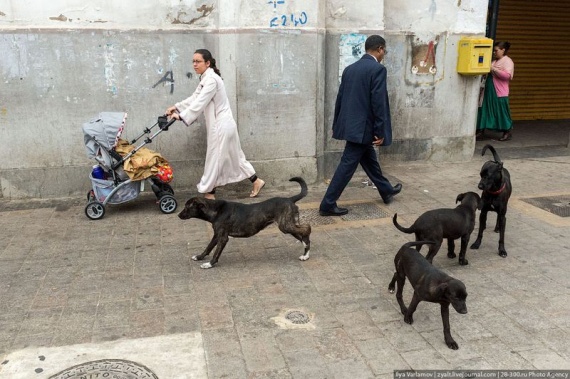 01. We leave in the morning from the hotel ... and then ... um ... well, somehow not very ...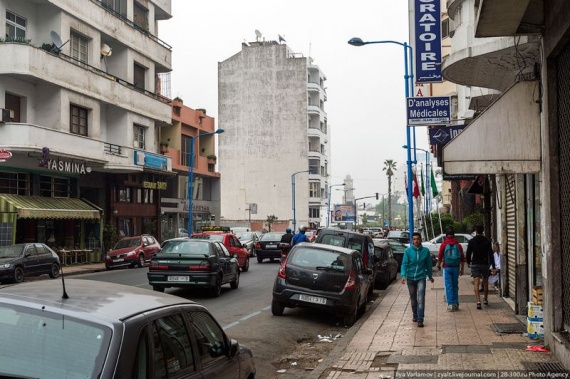 02. Turn the corner ... we go further ... hmm ... better already! Outdoor cafes at every step, all different kofy drink ... It's time for breakfast. Moroccan breakfast is freshly squeezed orange juice from the wonderfully sweet oranges, tortilla, and excellent fresh coffee.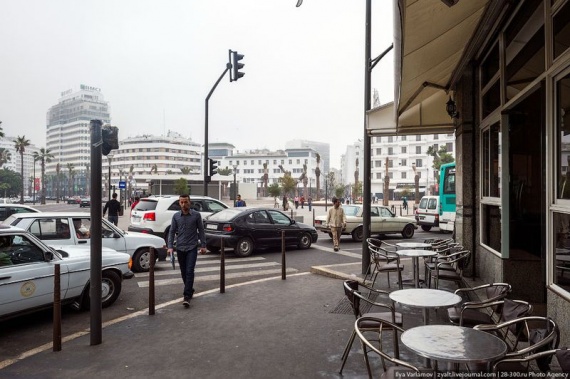 03. Go ahead and then suddenly, out of the corner leaves very long low-floor light rail!