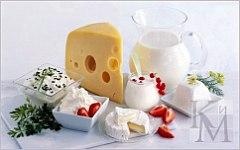 In Ukraine, a scientist from Kharkov Sergey Tymchuk received a patent for their edible film developed for products, which, according to the inventor, may in the future replace the usual polyethylene.
According Tymchuk, a leading member of the laboratory of genetics, biotechnology and quality biosyrya Kharkov Institute of Plant Industry, to work on his invention he took 15 years.
For the film base of crop plants were collected, and as the film former used cornstarch. Such a film can increase the shelf life of products (eg bread) with a few days to a month, and so on. To. Film is edible, and then remove it entirely optional, said Tymchuk.
Decomposes such a package in about one month.
According to the scientist, now the mass production of the film may face difficulties, t. To. Polyethylene production has long been established, and entrepreneurs are not yet ready to invest in new development.
Tymchuk believes that now is the transition to a clean container is possible only if its implementation will be provided at the governmental level.