The other day, Apple introduced a new version of the popular smartphone - iPhone 3G S.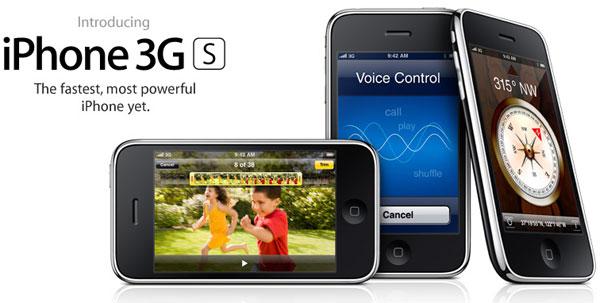 differences from the previous generation iPhone a lot, but I personally expected more
Faster execution of some operatsiyTrёhmegapikselnaya camera with video recording and auto focus (in the usual iPhone 3G 2mpix-mounted camera without the possibility of shooting a movie) Voice upravlenieUluchshenny search by phone (iPhone Spotlight Search) MMSI hit of the season, and the main feature ... Just kidding. But it looks funny - a built-in compass. Although quite a useful feature, it is a fact.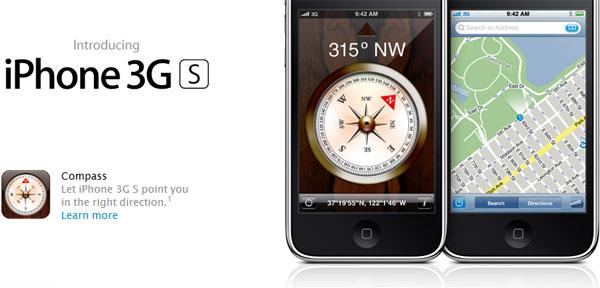 Also, a new revision of the smartphone will be a more powerful graphics card, druzhaschego standard OpenGL ES 2.0, and more tenacious battery (this is perhaps the most important innovation). Prices in the US - $ 199 / $ 299 for 16- and 32-gigabyte models, respectively. Pricing is still unknown in Russia. In Russia, will be delivered in August.
P.S. According to the functional Noky still falls short, but this is my humble personal opinion