Buran - the legendary Soviet snowmobile, which runs where the stalled Yamaha. He did not break and will not let you down deep in the tundra. It is the only non-alternative transportation and the Russian north. In Naran Mare even hosts an annual championship racing on blizzards!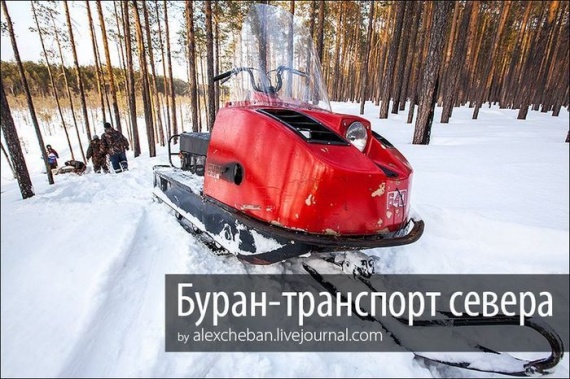 In March, I dashed off plenty of snowmobiling in the NAO and KhMAO as driving or as a passenger, and this, I tell you, very Neskuchne lesson and now I distinguish from the tent scraper, and I know the secret of a smooth ride. But the most fun - this is the moment when the sled flipped and digs into the snow, and yet close to the track of snow is more than waist deep! Or when you need to pull together all the sled up the hill on the wet snow :) Go to the north, no gourmet rides to catch up with the snowmobile races!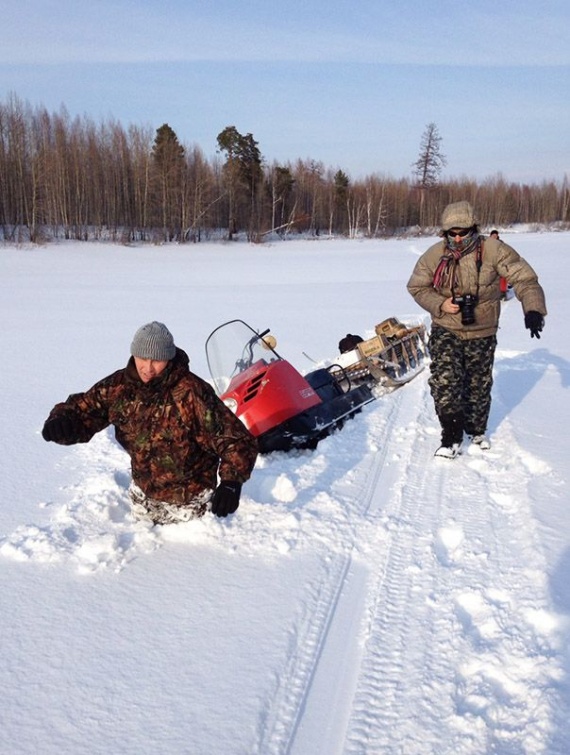 "Buran" - a series of Soviet and Russian universal Two track snowmobiles. The index series - the SB-640. Produced since 1971 in Rybinsk, now JSC "Russian mechanics" - a subsidiary of NPO "Saturn". The prototype of Buran snowmobile became a Canadian Bombardier Ski-Doo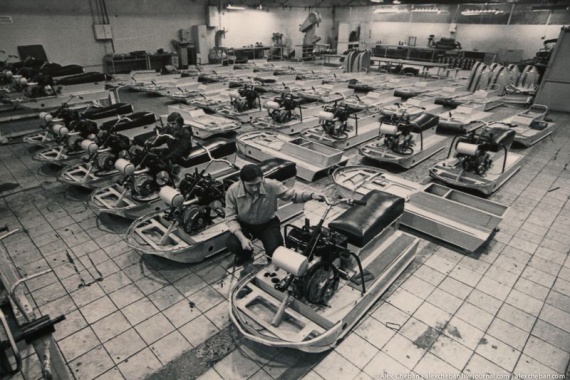 The special design of the Buran snowmobile - is a swivel-bearing ski and two traction tracks, allow to obtain a large area of ​​the support surface with a small length of the snowmobile. In this Buran snowmobiles are unmatched during the passage of the forest thickets, ravines and small undergrowth.
Initially Buran - a utilitarian snowmobile towing sled so is to storm the daily task of coping with storms which 5 points. Of particular note is the engine at the Buran snowmobile. Buran snowmobile engine has a small degree of compression, allowing it to consume as fuel gasoline A-76, AI-80.
Mileage Rybinsk- -Vorkuta Naryan-Mar, 1974: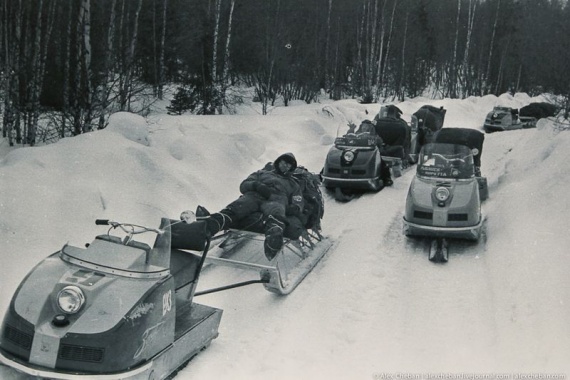 Buying fur reindeer herders: