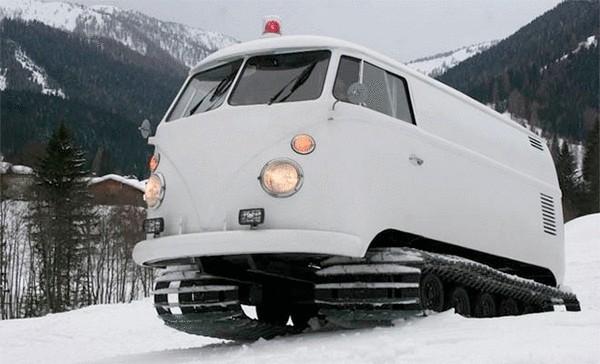 The Austrian engineers have made a legendary LOVE-mobile Volkswagen Bulli T1 1966 in the most unusual musical mobile. Powerful audio system and a tracked platform from Bombardier make this kid the undisputed favorite among similar types of transport.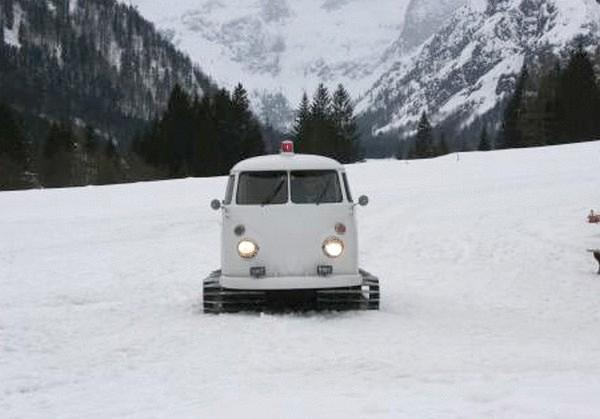 Undoubtedly, the basic rate when you create a VW Snowcat Adventuremobile was placed on the ability to easily climb the snow-covered slopes of the Eastern Alps. Thanks to a tracked platform derived from Bombardier ATVs, unusual snowmobile capable of speeds up to 50 km/h and to move with ease on uncleared snow from the tracks.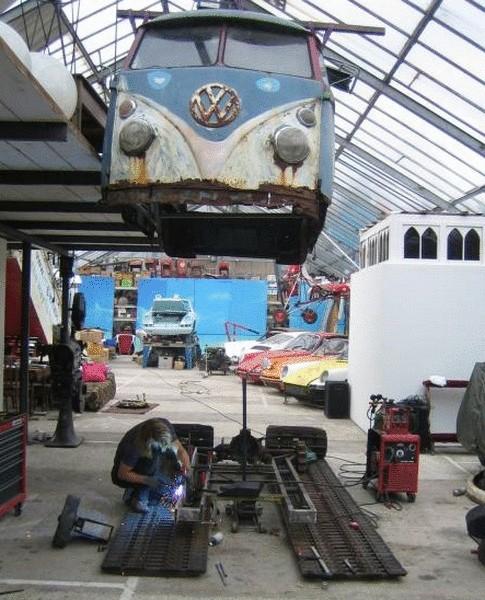 Upgraded Volkswagen Bulli T1, mainly focused on young people visiting ski resorts and therefore the developers have not forgotten about the full entertainment program. Adventuremobile for a few minutes can be transformed into a full-fledged DJ scene.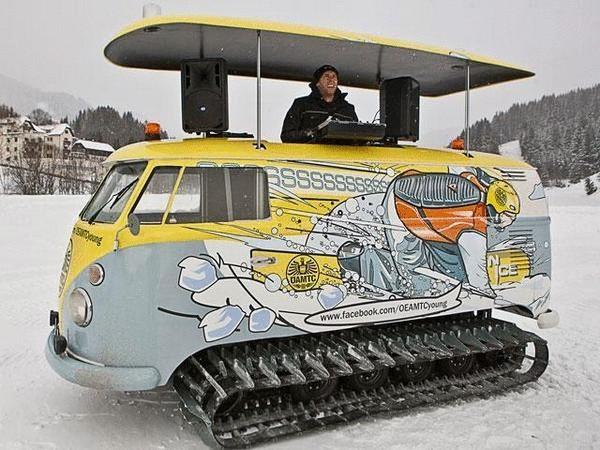 It is worth noting the sad fact is that VW Snowcat Adventuremobile produced a very limited edition, and today it can only be rented.
Incidentally, this is not the first attempt to create a miracle on the tracks of the production car. We met a car-snowmobile from Subaru, and Volkswagen has recently announced a limited Snowareg.
Source: /users/276