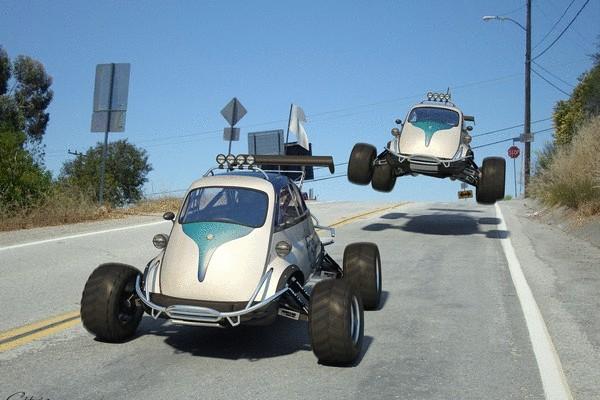 Designer Andrews, Cyprian ( Andrus Ciprian) just wanted to make a joke, adding to the retro car BMW Isetta wheel from Rover, but the developers of the Bavarian company reacted to his pranks seriously and presented to the Internet community the results of joint creative work: sketches of "mini-monster" BMW Joy.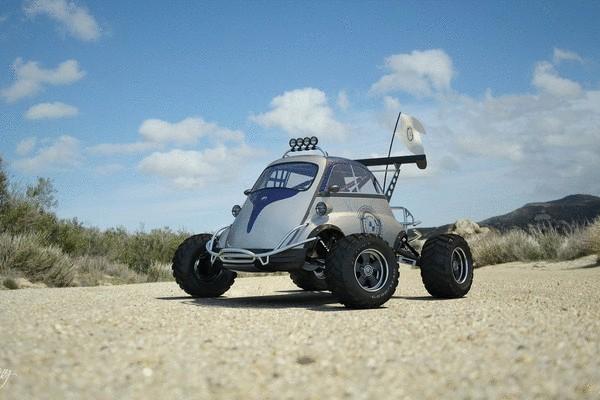 The basis for the current buggy model was one of the smallest cars in the world, the BMW Isetta. The designer has figured out that the car is perfect for his project, because due to the unique boarding through the front door, it became possible to install massive chassis, without changing the body.
The mini-monster set ecodigital from company's ATV, issuing a modest 95 horsepower. Given the weight of the vehicle, which will not exceed 500 pounds, and excellent quality all-terrain, this unit will give the opportunity BMW Joy out of any scrape. Terrible for the kid it won't matter on what surface to move, whether asphalt, sand or gravel.
Despite the extraordinary appearance, eco-friendliness and great features micromobil will not go into series production, and will remain a beautiful picture. This is not the first time designers or designers pay attention to the long-neglected vintage cars, for example not so long ago there was a real snowmobile VW Snowcat Adventuremobile on the basis of the Volkswagen Bulli T1 1966.
Source: /users/276