An interesting pattern shown in a blog post by one person. And he told about the artist who created this miracle.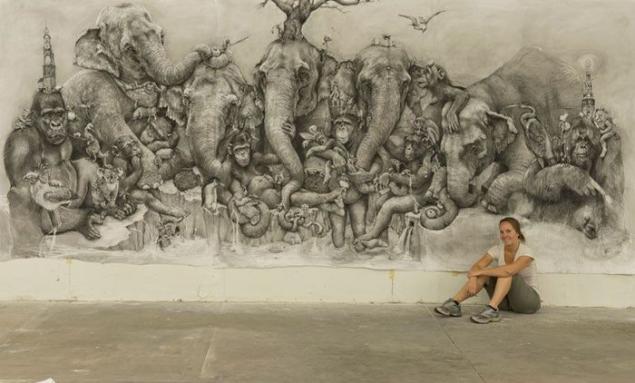 Three years ago, the artist Adon Kare estranged from the world of arts, first by going on maternity leave, and then sitting on the stable paid work in the school. And last year, became the winner of the contest Kare ArtPrize in Grand Rapids, Michigan, United States, taking with them the award in the category "People's Choice" prize of 200 000 dollars. The victory brought her her triptych "Elephants" measuring 10 meters wide and 2 meters high. This "risunochek" was entirely made in pencil, and the detail is phenomenal.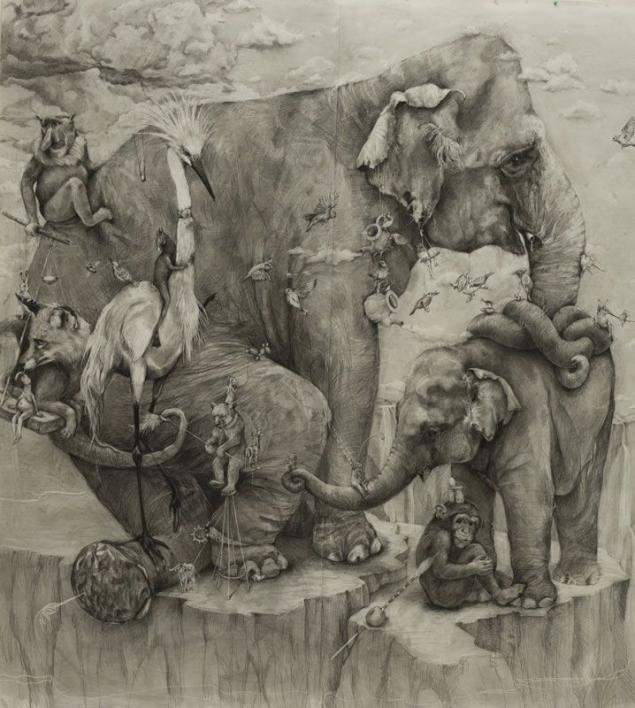 The total prize fund ArtPrize is 560 000 dollars. 360,000 of them are awarded according to a public vote, and another 200,000 awarded to a group of carefully selected experts of art.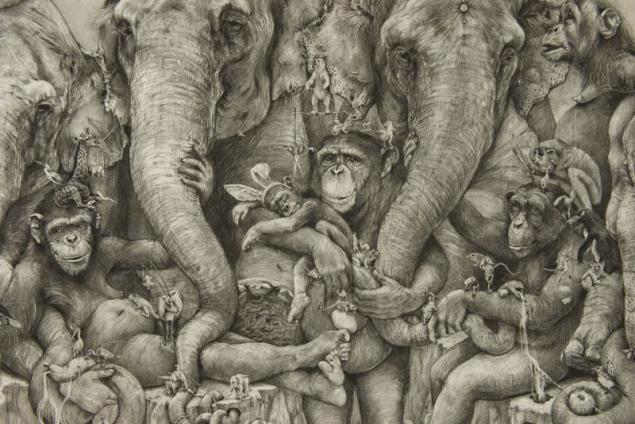 The competition is attended by 400,000 people.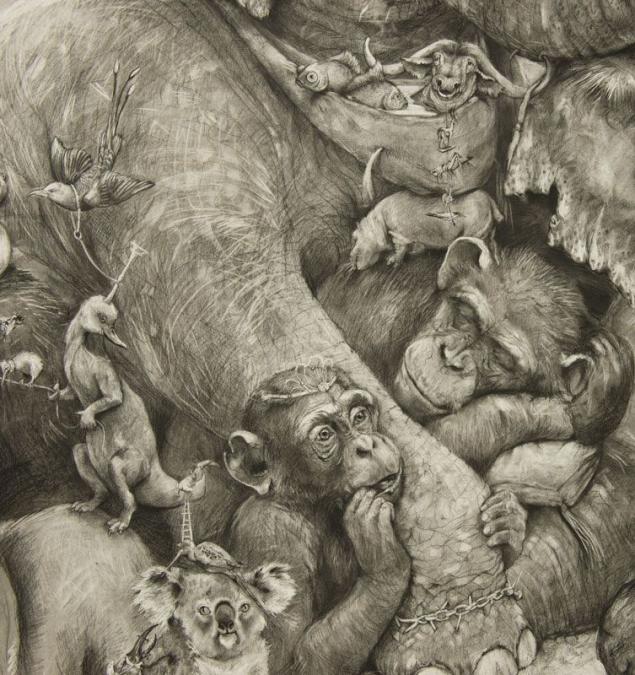 This competition is going to do from the town of Grand Rapids Art Center.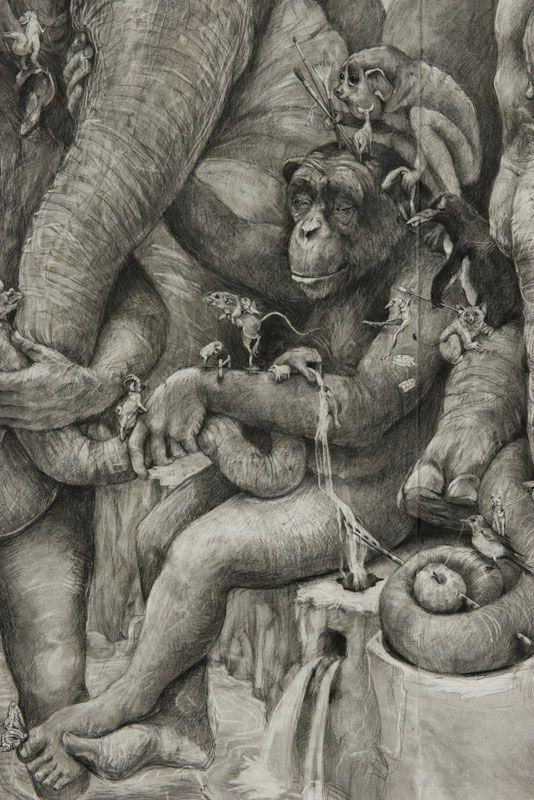 The competition was attended by 1517 people from 56 countries and 46 states. As a result, the winners selected from 10 finalists selected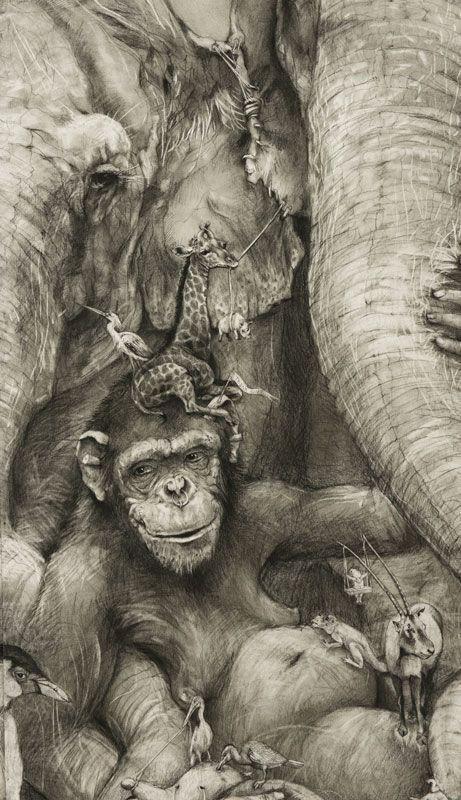 Adoni Kare was the winner in the category "People's Choice».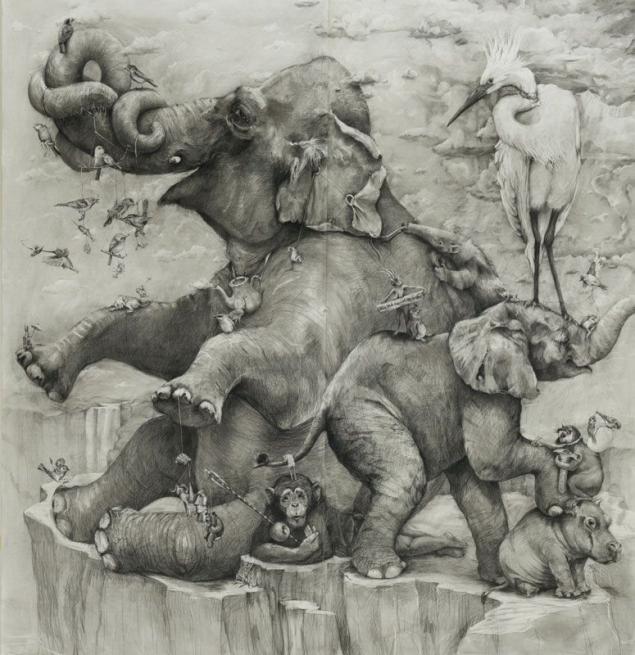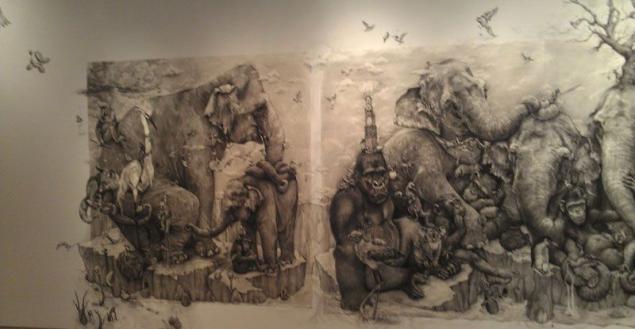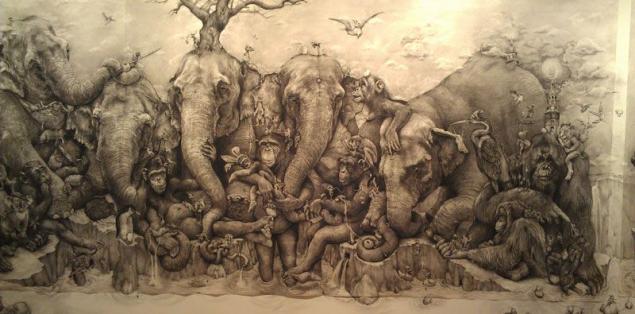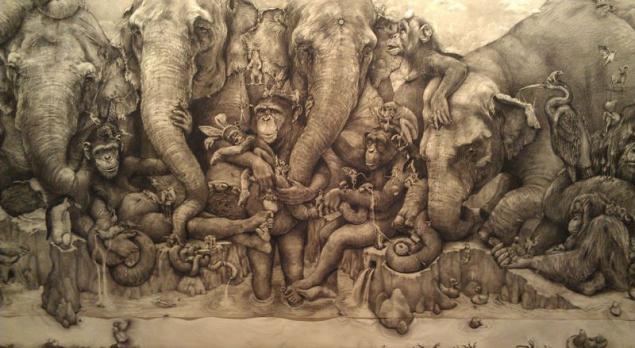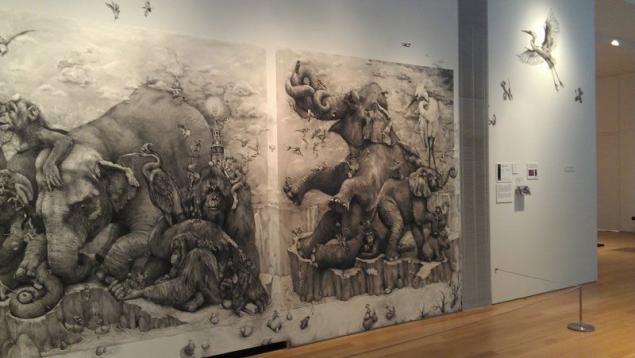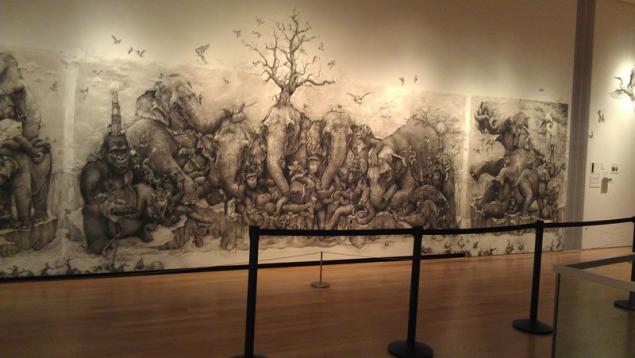 Source: pryf.livejournal.com