Sometimes it's nice to see the work of the photographer, especially if the images are in good quality.
Danish photographer Peter Fanch (Peter Funch) did not invent anything new, but it could get a little more known.
His technique is as follows: in some public place, in New York, he sets his camera on a tripod, so that the background was static, and the front and changed accordingly throughout the day makes a lot of pictures of people passing by. Then processed photos, choose the most interesting moments and compiled thematic compositions.
For example, in this photo people with cameras.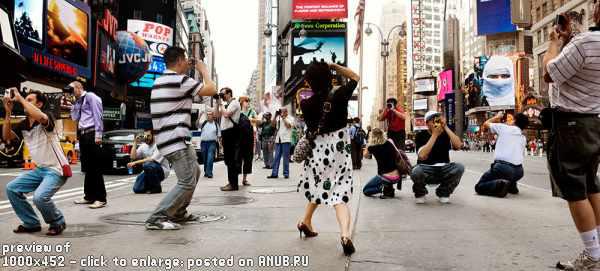 Photos, where people froze without touching the ground.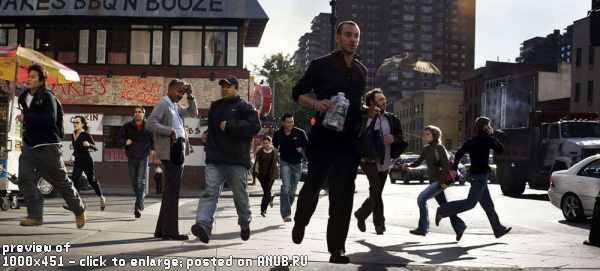 People yawning.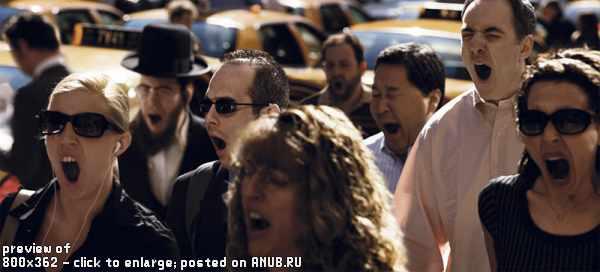 Sky in airplanes.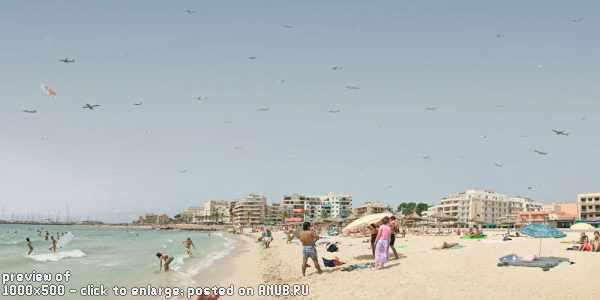 In the foreground of people dressed in white and the background in black.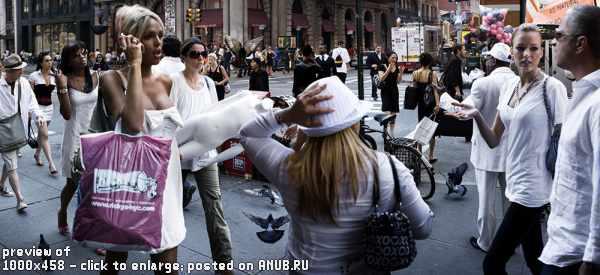 Probably raid or graze someone.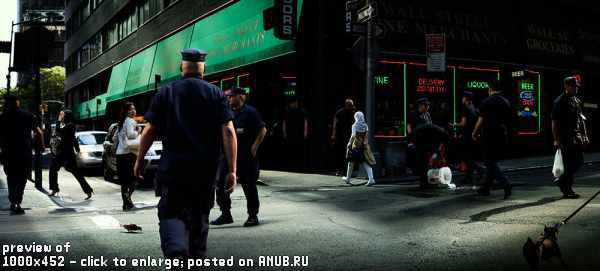 Then try yourself ...