Old Melbourne Gaol (Old Melbourne Gaol) - today a museum in a former Melbourne prison, located on Russell Street in Melbourne, Australia. To date, the museum complex consists of a stone building and is located just outside the old observation tower of the city police department and City Court (now both buildings are occupied by RMIT University). During the construction of prison for the sample was taken in Pentonville Prison, England. Construction of the building began in 1841, and then it just expanded until 1864. The second cell block, north of the main building was erected in 1852 - 1858. It's pretty fresh prison, more like a detention center, not operating for twenty years, and as an object of contemplation for the simple would not be interesting. But in this part of the museum made an awesome interactive. If you want to see and get to this part of the exhibition, you are arrested. So, you try on the role of a prisoner. Police Office where you will draw.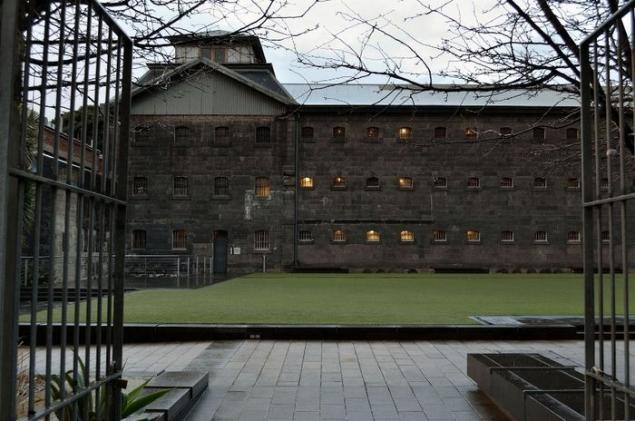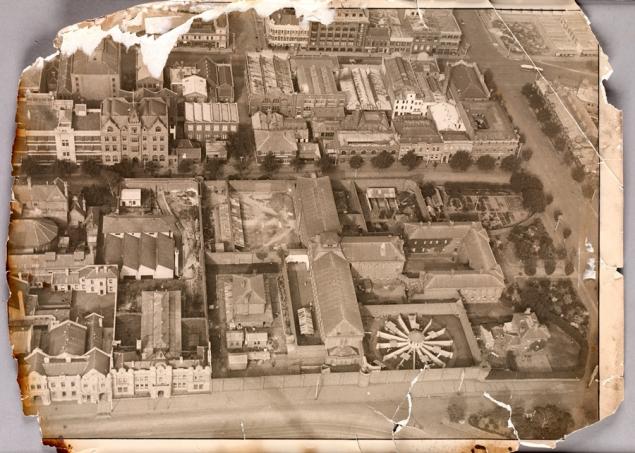 The main architect was Henry Ginn. Its design was based on the latest developments at that time a British prison engineer Joshua Jebb and had a host of innovations to improve the monitoring of prisoners, the ventilation system of the building and central heating. But not all of these innovations have managed to introduce into the prison building. The guards lived in smaller houses along Svenston Street, built in 1860, chief warden lived in a luxurious mansion on the corner of Russell Street and Franklin Street.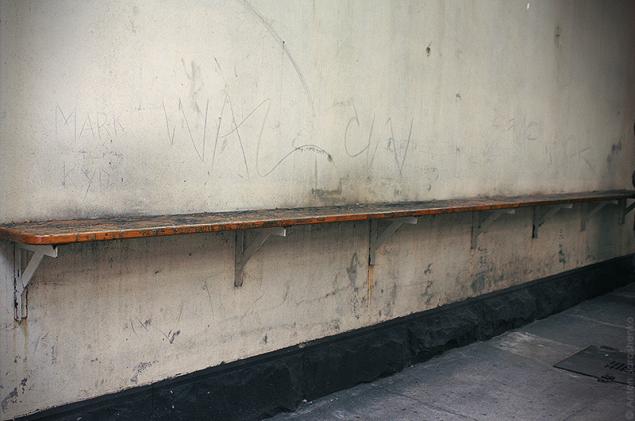 Today the museum "Old Melbourne Gaol" attracts thousands of tourists each year. The exposition contains his death mask and other memorabilia of the most famous criminals in Melbourne, including the death mask of the infamous "forest hunter" Edward "Ned" Kelly. At age 25, he was convicted of killing a police officer and was executed November 11, 1880 His body, like the bodies of other criminals while, was buried within the prison.
All scratched by former prisoners in the 90s lived here, prisons lawful residents.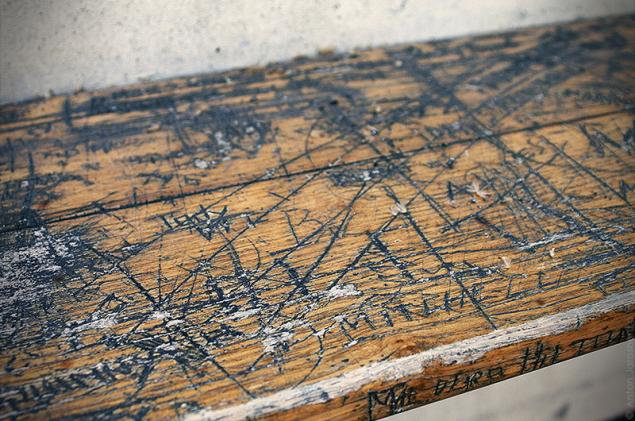 Well, I think you understand that this is a show where you prisoner. This show is made and delivered so cool, natural feel that really got on that area. I gave it a warder, who led me to "take." I tried to take a picture of her, well, at this point I still did not feel a part. But in an attempt to photograph her, except that does not beat with truncheons. This show but it is natural, you have to experience all of the garlic. Step into the left step right, you get all the things that would have received if it came to the detention center, you are treated as a malicious mobster. On you yell, you are searching, look in the mouth, in the search for forbidden things. In the anus not only climb, but it climbed to tell if it was all natural, because there may be something to carry.
Corridor. Here you take and searched. Receives a portion of selected Cop hospitality. After this part of the official reception, the atmosphere is already imbued.