While some prisons boast a TV, gym, tables for table tennis and a good table, there are many other places of deprivation of liberty, which is rightly called hell on earth:
1. Prison Stanley (Hong Kong)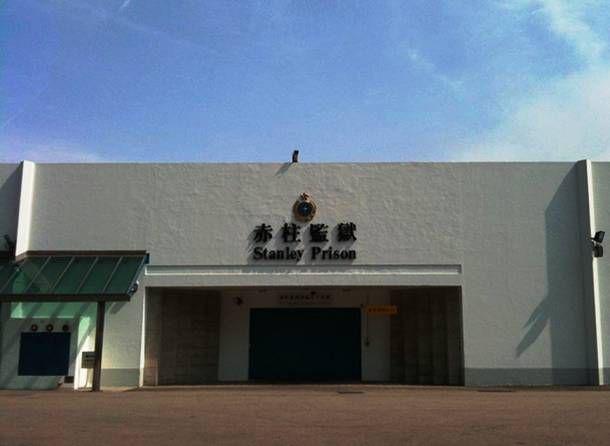 One of the six most protected sites in Hong Kong was built in 1937 and remained a popular place for executions. In 1990 the government decided to close. Nearly 122 criminals were hanged in the period between 1946 and 1966. In addition, the prison became part of the internment camp where 600 prisoners were killed during the Japanese occupation. Refugees trying to cross the border, also fell into the prison. The number of prisoners currently stands at about three thousand, which greatly exceeds the allowable limit.
2. Attica Correctional Facility (New York)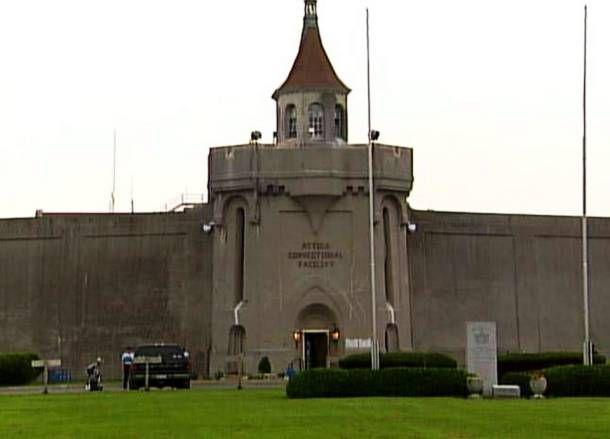 The prison, built in 1930, was the site of some of the content of dangerous criminals in the world. Nevertheless, it is a notorious riot acquired after the ninth in September 1971. 2,200 inmates seized the prison and took hostage an employee of thirty-three, demanding better living conditions and political rights. As a result of four-day talks killed 39 people, including ten guards and servants.
3. Prison Montelupich (Poland)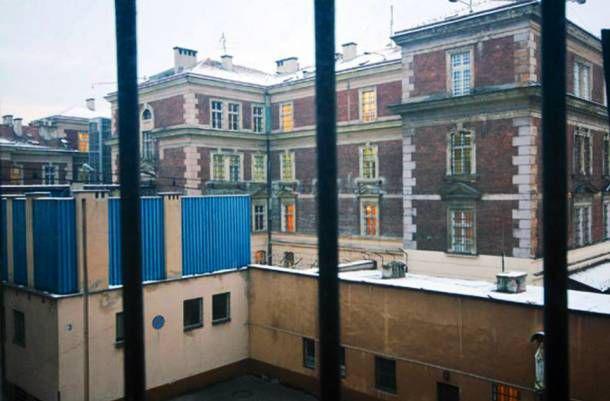 One of the worst Nazi Gestapo prison was used during the Second World War to house political prisoners, victims of street raids, deserters, as well as British and Soviet spies. In the period from 1940 to 1944 according to various estimates have been there about fifty thousand people. One of the main methods of interrogation were brutal medieval torture. After the war, it became a place of interrogation of Polish soldiers from the Home Army.
4. Camp 1391 (Northern Israel)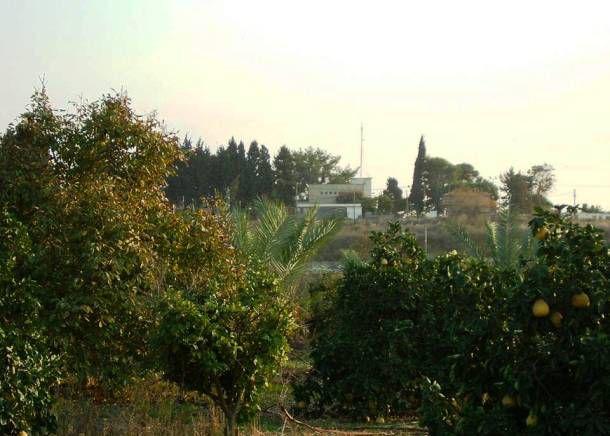 It is a military prison for dangerous prisoners, located an hour's drive from Tel Aviv. Its existence had no idea until 2003. Most of the data remains classified, but the Israeli Supreme Court issued a decree on their disclosure.
5. Vladimir Central (Russia)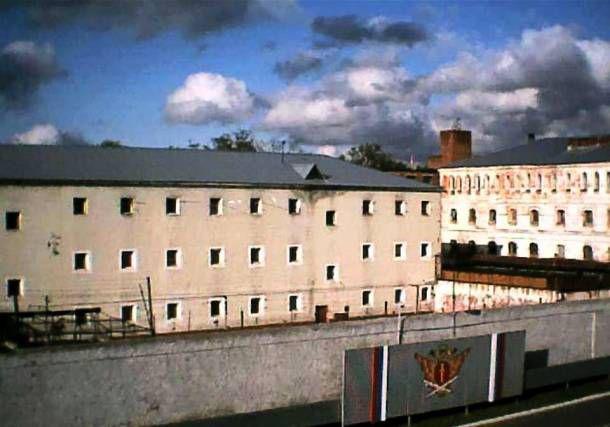 The prison was built in 1783. His notorious she gained during the Soviet era, when it became a place of detention of political prisoners of the set. Today, crowded and teeming diseases known sadistic prison guards to prisoners attitude. Their force pulled out of the chambers, ordered to put his hands on the wall, and then beaten to such an extent that they are no longer able to come back. Sometimes, this procedure results in death. Sometimes prisoners are forced to beat each other.
6. Prison maximum security Kamit (Nairobi, Kenya)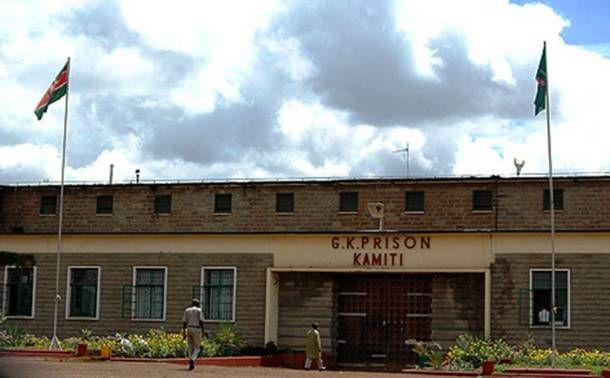 Located on a plot of 1,200 acres, it is a deprivation of liberty was known for incredibly miserable living conditions, as well as beating prisoners to death and cases of sodomy. Malnutrition, plague and cholera are perceived here as normal.
7. Butyrka (Moscow, Russia)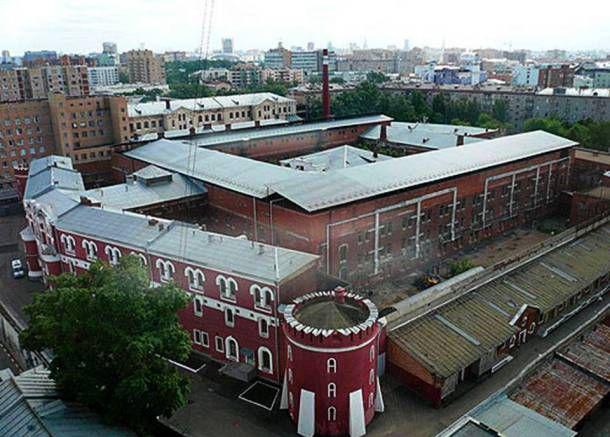 Biggest Moscow transit prison known for its brutality. During the Great Purge it contained more than twenty thousand prisoners, who after a lot of investigations have been shot. The administration resorted to violence every time convicts tried to protest against something. In addition to problems with overcrowding when one of them can be up to a hundred people instead of ten, in the summer it is very hot, not to mention the epidemic of AIDS and tuberculosis.
8. Prison Nairobi (Kenya)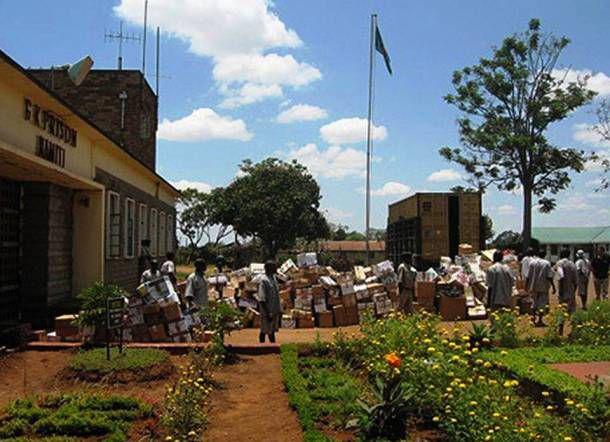 In 1911, it was built to accommodate 800 prisoners, but by 2003 this number had grown to three thousand. Just for this reason, this prison is considered one of the most crowded in the world. As a result, there were problems with hygiene, sanitation and overall living conditions, where you need to really fight for their mental and physical health. Prison cells razyat smell of sweat and feces, and the stench of garbage constantly poisoning the air.
9. Black Beach Prison (Malabo, Equatorial Guinea)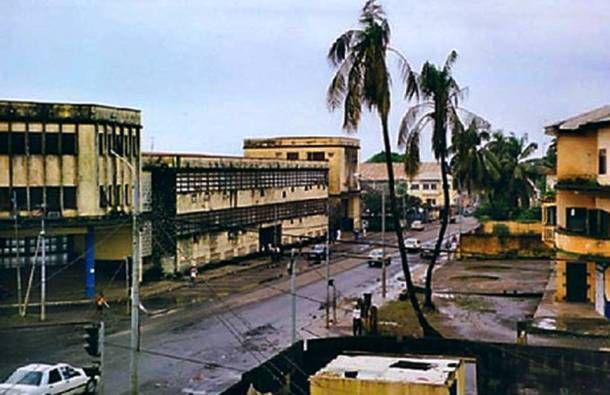 It is a place of deprivation of liberty acquired its notoriety thanks to the brutality of guards, the problems of malnutrition, overcrowding, rat invasions and human rights violations. The prisoners often die from chronic diseases, as well as escape. However, this one does not pay attention. They live in constant fear of possible torture and prolonged beatings, after which sometimes die.
10. Ognenny Ostrov (New Lake, Russia)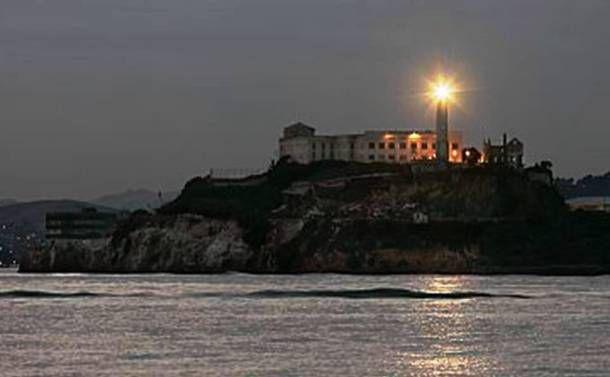 It's kind of Russian version of Alcatraz: Prison isolated lake and there are the most dangerous criminals. Although prisoners are not subjected to violence by guards or each other's lives in a cell without a toilet and wash basin surrounded by ice water and snow leads to psychological emptiness and degeneration.
11. Juan de Lurigancho San (Lima, Peru)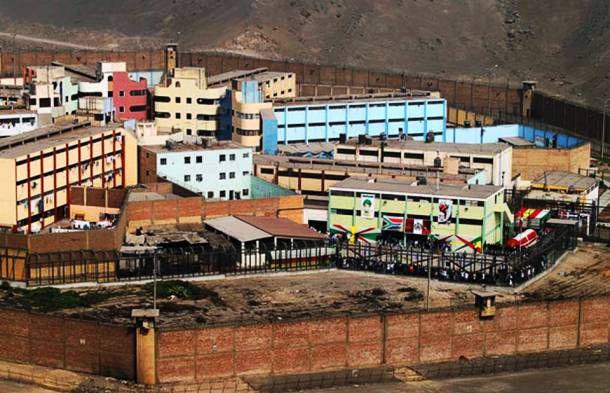 The most severe prison in South America was built to accommodate 2,500 inmates, but currently behind its shabby walls is about seven thousand. As such rigor and prohibitions were not observed, so the prisoners can sell anything from a variety of electronic gadgets and a DVD up to the drug. Cock fighting for this place - normal, like visiting prostitutes for "medical examination." The prisoners roam by themselves around the body, to commit murder and other acts of violence.
12. Prison Rikers Island (New York)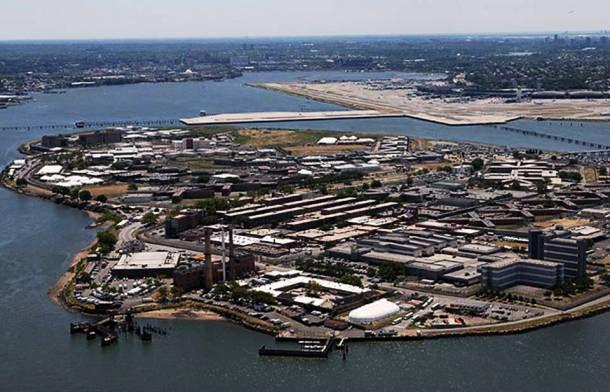 One of the most notorious prisons in its history, America has seen the beating, stabbing and abuse not only by guards but also prisoners who are doing it on the orders of protection again. The media attention she drew on in 2007 when the eighteen-year inmate was almost beaten to death by his cellmates baton while guards watched the whole process. In prison, a very mistreated mentally ill, which often leads to suicide.
13. Prison Sanquentin (CA)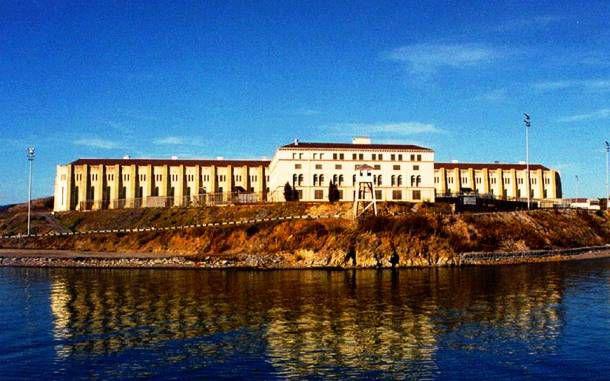 The oldest state prison was opened in July 1852, where there were both men and women. Now it is the largest place of detention for prisoners on death row men in America. In 1930, it swept the corruption and interracial riots became normal.
14. Gldani (Tbilisi, Georgia)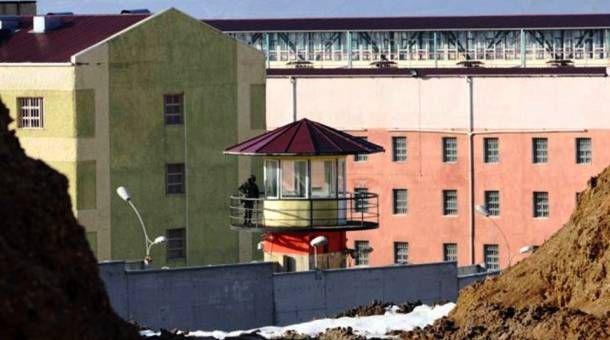 Perhaps in Georgia and has the lowest crime rate in Europe, but are the result of the TB epidemic, savage treatment of prisoners and sexual violence, especially in Gldani.
15. Le Sante (Paris)
Ironically French «Le Santé» translated as "health", but it is not the nicest place to stay healthy both physically and mentally. Prisoners are forced to live in appalling conditions: overcrowded cells with rats and lice. This place will make anyone lose their mind. In 2002, 122 prisoners committed suicide while in despair. Another seventy-three have done the same in 2003, after drinking a cleaner pipe.
16. Alcatraz (California, San Francisco)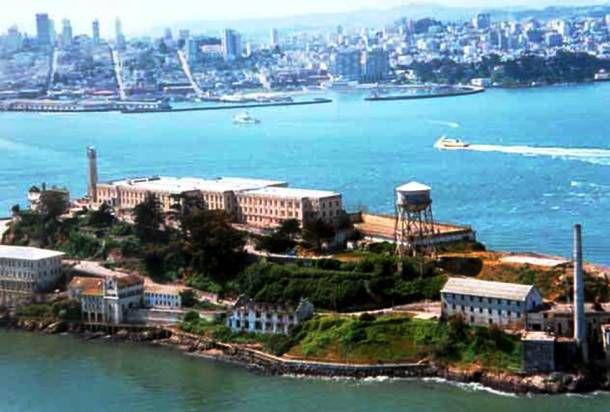 Hell a prison called "rock" or "devil's island", was built in the twenties of the last century and designed in such a way that the escape from it was impossible. The prisoners were subjected to ill-treatment by the guards, who forced them to maintain complete silence, forbidding not only talking to fellow inmates, but any display of emotion.
17. The central prison in Gitarama (Rwanda)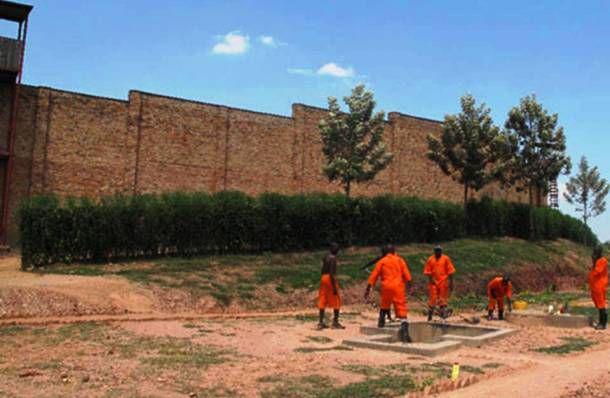 This place is described as hell on earth. Judge for yourself: the inmates of four people have to literally survive in the brick box without a roof area of ​​a square meter. The prison was designed to accommodate 400 inmates, but that number increased to seven (!) Thousand in the mid-nineties, during the genocide in Rwanda, and therefore they are simply left to die. Being in despair and suffering from dysentery and gangrene, prisoners are on a small patch of land in any weather, choking from the smoke of distant fires. Sometimes they even eat each other.
18. Diyarbakir (Turkey)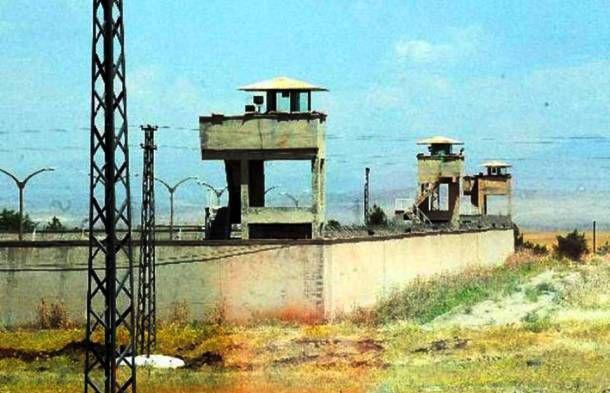 The most sadistic prison among other things Statistics has the largest number of human rights violations on a prisoner in the world. The prison is known for frequent cases of physical and psychological violence, as well as unsuitable living conditions and abuse. At this point, even a child can serve a life sentence. To somehow ease their plight, condemned resorted to hunger strikes, suicide and self-immolation demonstrative.
19. The maximum security prison «ADX Florence» (Colorado)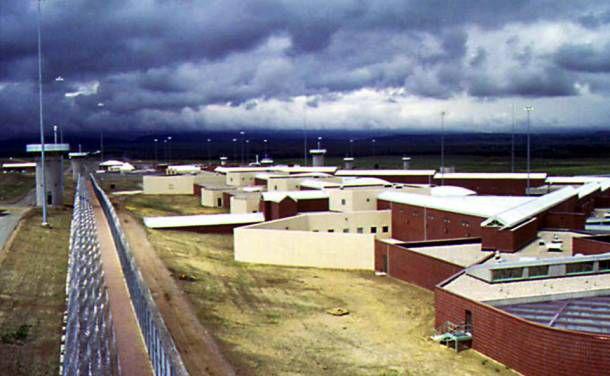 It was built as a response to acts of terrorism committed against the guards and workers in other US prisons. Prisoners are not allowed to communicate with staff and go somewhere else, that kind of psychological torture, which resulted in many end up his suicide.
20. El Rodeo (Guatire, Venezuela)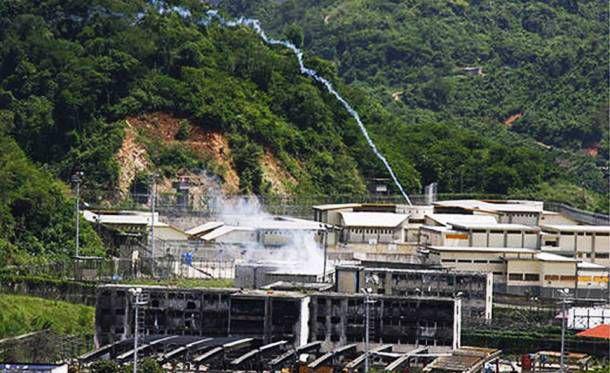 During the presidency of Hugo Chavez, the crime rate has increased incredibly. Venezuela's prisons have filled fifty thousand prisoners, two thirds of whom are still awaiting sentencing. Twelfth day of June 2011 Attendance has grown into a bloodbath between gangs. Just a month later the authorities were able to bring the situation under control.
21. La Sabaneta (Venezuela)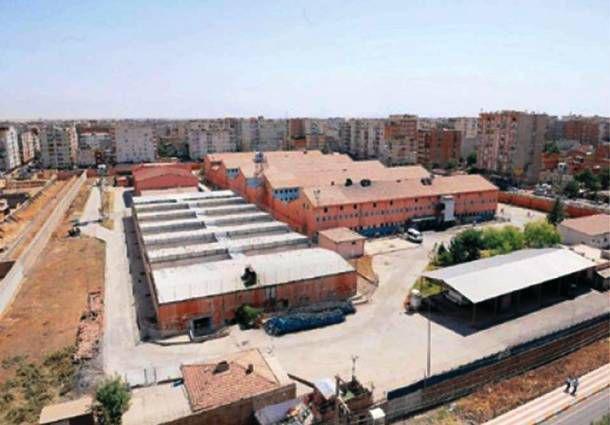 In one of the most brutal prisons in South America, violence is seen in the order of things. Being thrown at the mercy of disease, hunger, lack of medical care little, the inmates even kill each other.
Bang Kwang Prison 22. (Thailand)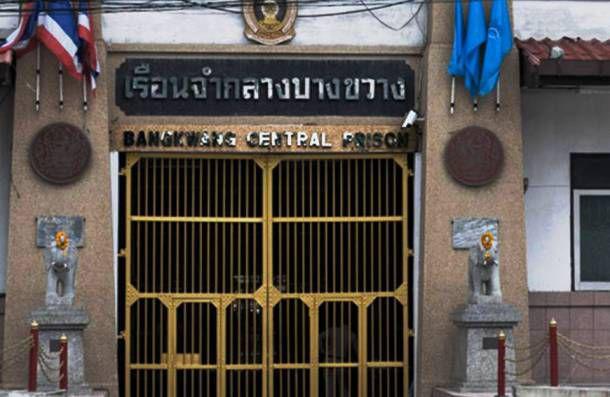 Most of the prisoners, unable to endure psychological pressure, crazy even in the first month. In addition to the most severe prison in Thailand is quite a lot of foreigners convicted, sentenced to death. She is known for insufficient number of staff, overcrowding and deplorable living conditions.
23. Tadmur Military Prison (Syria)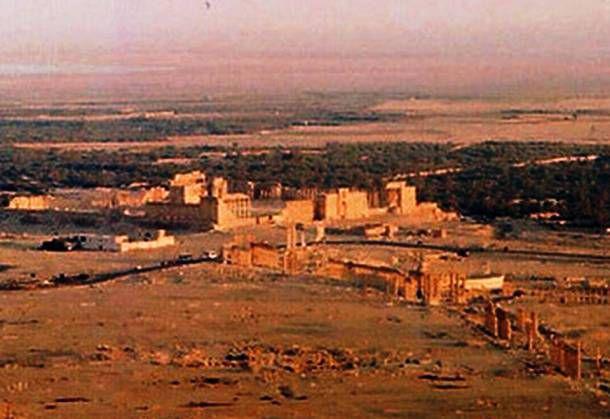 The most severe prison according to the international non-governmental organization «Amnesty international» acquired its notorious in June 1980, when President Hafez al-Assad ordered the execution of prisoners in retaliation for the attempt on his life by members of the religious currents of the Muslim Brotherhood. The massacre lasted for about two weeks and took the lives of inaccurate estimates of 800 to 2,400 people.
24. Carandiru (Brazil)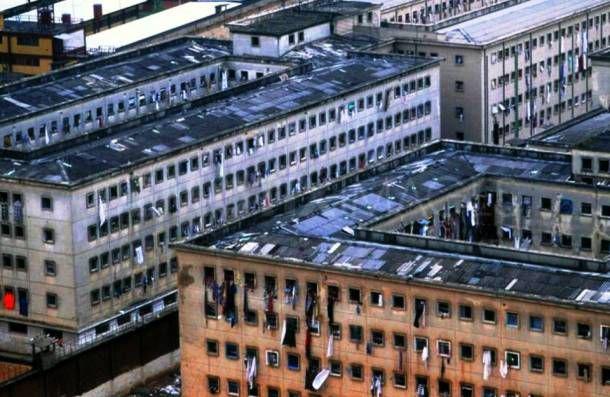 The result of the riots that occurred in 1992, was the mass execution of prisoners, whose number reached 1,300. In 2002, the prison was closed after reports of gross human rights violations.
25. Camp 22 (North Korea)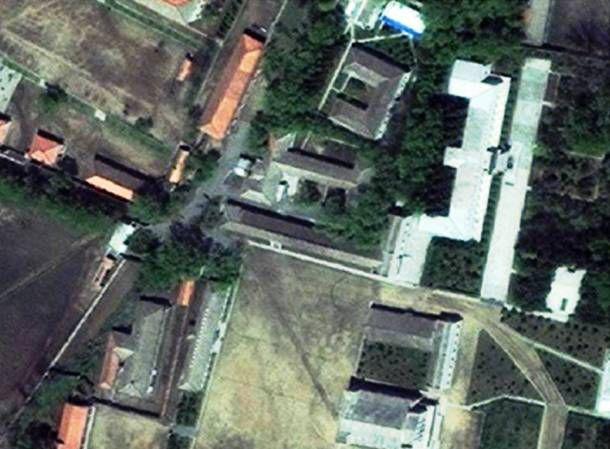 Prison for political prisoners, built in 1965, privlёkla international attention in 2012 after fleeing her superior in China. Huge body contained 50 thousand prisoners. According to some statements were put in jail for three generations dissident to "eradicate" further atrocities. In addition, the death of people in the camp were subjected to severe torture and experiments, as well as other atrocities.