To start showing their own photos Victory Avenue and the surrounding area in the metro area Beresteis'ka, Metro Nivki, Svyatoshino Metro. Between all the stations I quietly walked straight down the avenue, I do not interfere with the machine, they are simply not there. The city is completely stopped, the local shops do not have bread, it could not bring. Public transport does not go, sidewalks covered with snow, they all go walking straight on the road. So it is possible to describe the situation in a nutshell, the rest look at the photos.
Bridge toward the subway Nivki, not every day you can stand on the highway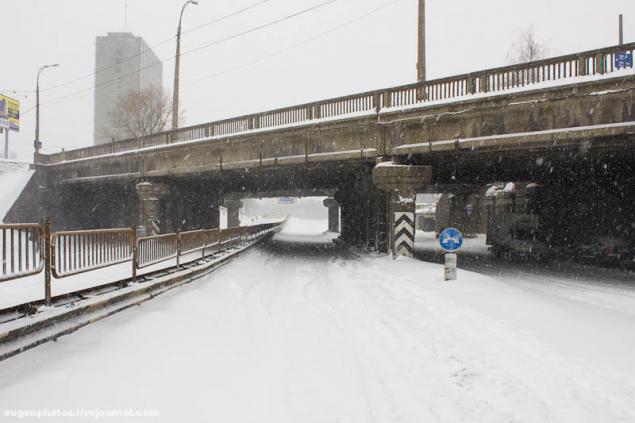 Aside Shulyavka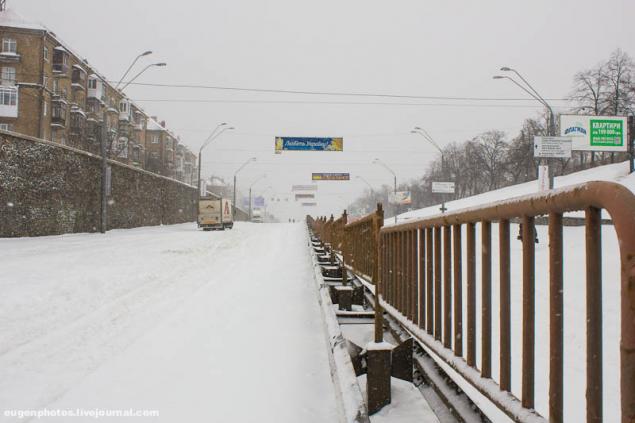 Under the bridge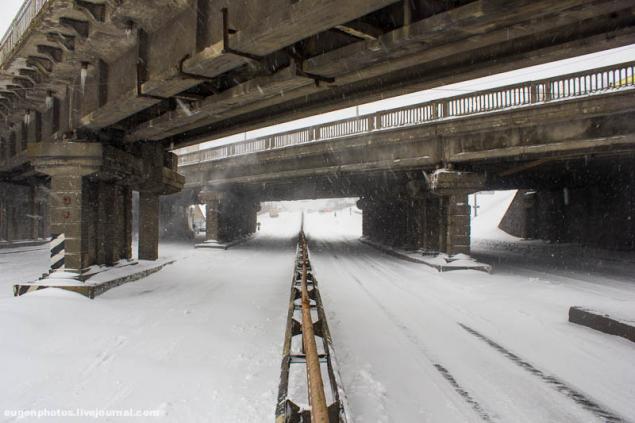 And this is the subway Nivki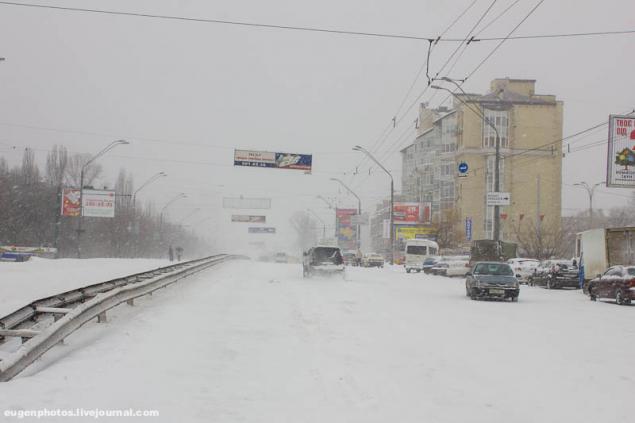 This is how the bridge looked toward the city center
At this point, I decided to climb over the bump and notably fell, broke his hand and nearly broke the camera. Lens jammed from the impact, but a little later I was able to develop it, like running. Frame made accidentally when falling, and all because of the snow solid ice.