Fashion mini does its dirty work.
On the shelves there were mini-watermelons diameter of 2 cm and 3 cm long.
They look as genetically modified.
But suppliers from South America insist that it is 100% still life product.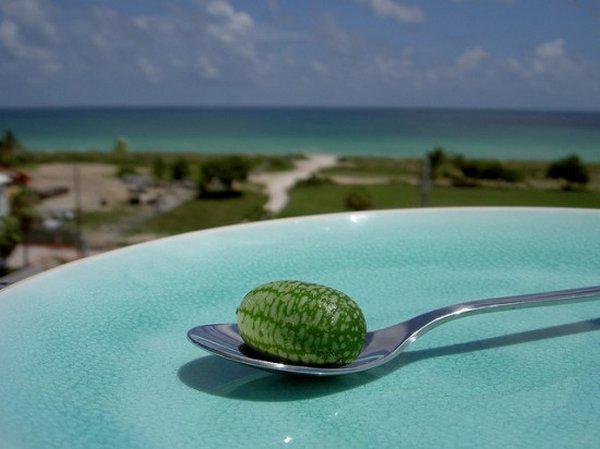 Called it a miracle Pepquinos.
Mature over a period of 60 to 85 days.
Look unusual fruits like watermelon, but if they cut ...
Inside they like cucumbers and taste like cucumber, too.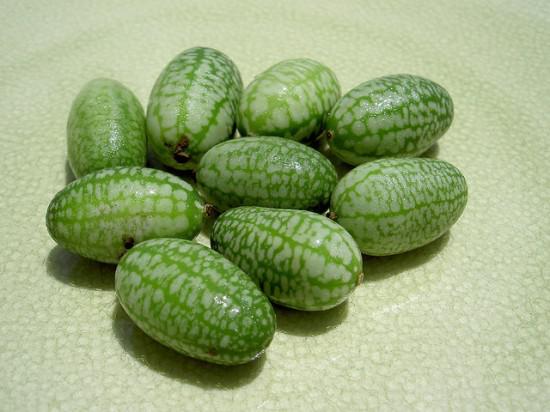 In 1987 Pepquinos were found and brought to Europe by the Dutch company.
Who among gourmets they are rapidly gaining popularity.
And they have already started to grow artificially.